Miyako Japanese Restaurant Southbank Melbourne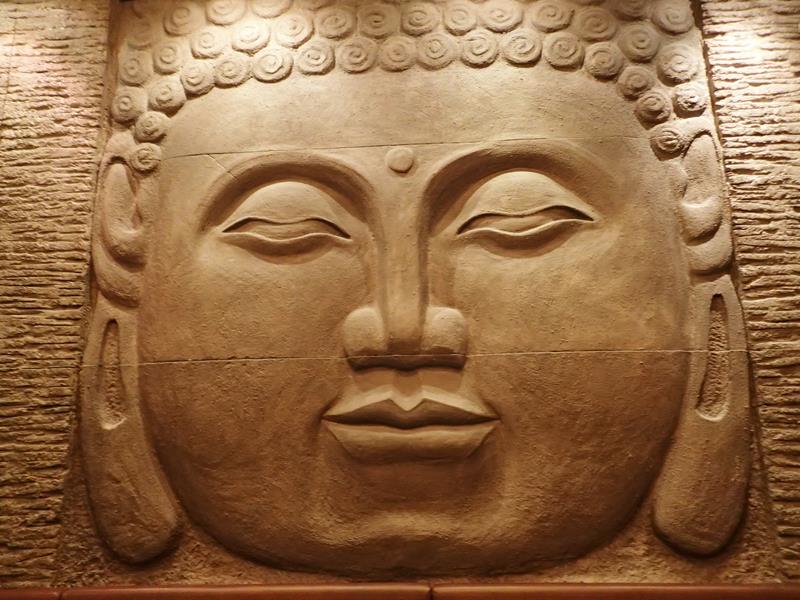 Miyako Japanese Restaurant is a great restaurant located within the SouthGate Shopping Plaza at Southbank Melbourne. Miyako has a choice of Teppanyaki dining, with the chefs preparing your food right in front of you on the hot plates or al a carte dining in the lovely dining area with great views over the Yarra River. They also have a small sushi bar where you can sit and watch the sushi chef prepare your meal.
Miyako Japanese Restaurant serves traditional Japanese food at a reasonable price. The restaurant has great Japanese decor with a nice Japanese bridge at the entrance of the restaurant. The back wall has an awesome large wall sculpture of the Buddha's face which takes up most of the wall.
The food on offer is all your favourite Japanese delights like sushi and sashimi, tempura, gyoza (Japanese dumplings), tataki beef, teriyaki dishes as well as plenty other dishes. The service at Miyako is really good, as soon as you order your meal they bring you a free appertizer. We enjoyed a small dish of seared salmon with vegetables.
We enjoyed acouple of entrees, the Soft Shell Crab with Agedashi Tofu and the Yaki Gyoza which are the pan fried Japanese dumplings.
For the main we just shared the assorted tempura which was delightful. It came with 2 large prawns, some fish pieces and a good assortment of vegetables.
They have a very extensive drinks menu with a huge selection of local and international beers (including Japanese beers), red, white and sparkling wines and Japanese sake and shochu. The wine menu is not the cheapest I have seen but seems reasonable for the location. You are looking at a minimum of around $40 for a bottle of wine.
Miyako Japanese Cuisine Restaurant
Shop Ur2
Upper Level SouthGate
3 Southgate Avenue
Southbank Melbourne
Ph: (03) 9699 9201
Website: Miyako Japanese Cuisine
Also check out other articles about Melbourne
Check out the most popular articles about Melbourne
[do_widget id=wpp-13]