Melbourne Laneways – enhancing Melbourne's coffee culture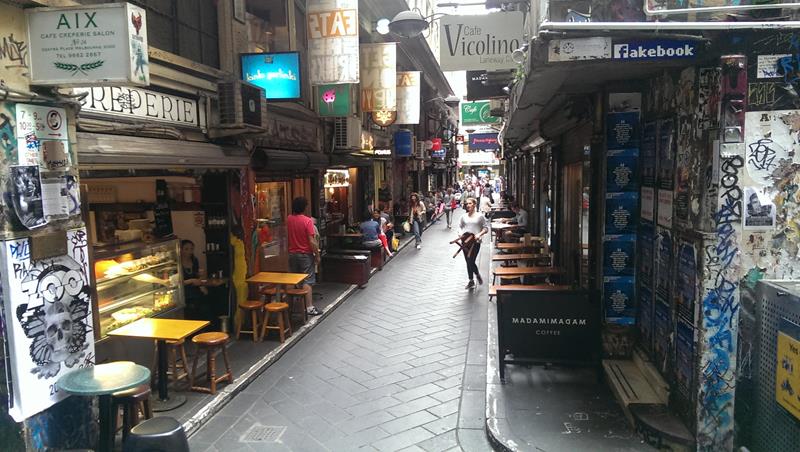 Melbourne is often referred to as the food capital of Australia. Melbourne has a rich multi-cultural history, with many immagrants coming to Melbourne since the Gold rush in the 1850s. This has led to Melbourne having a great range of restaurants serving up cuisine from all over the world. Along with the strong love of food, the people of Melbourne love their coffee. Coffee shops and cafes sprung up across the city in every available space. Melbourne didn't waste any space available and have transformed the many lane ways, between the tall skyscrapers of the Melbourne CBD into vibrant laneways lined with cafes, sandwich shops and creperies. Rather than dark, dull laneways that people avoided, the coffee lovers of Melbourne flock here for a coffee, a bite to eat and conversation with friends and family.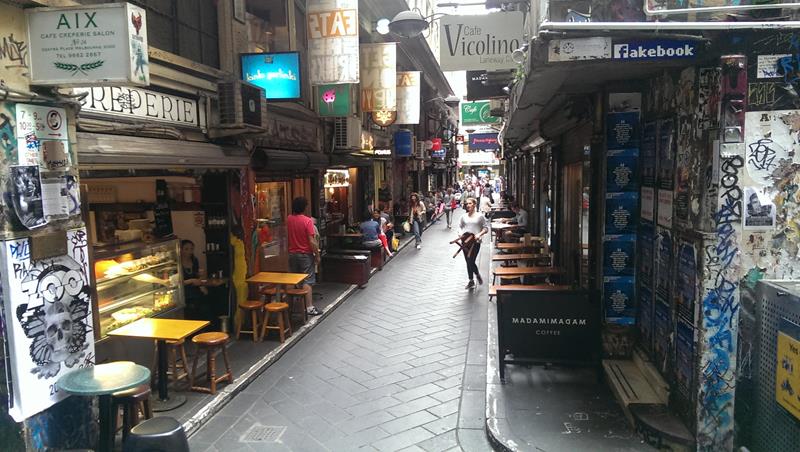 Central Place, pictured above, is a laneway that runs between Flinders Lane and Collins Street in the heart of Melbourne's city centre. This laneway is lined with coffee shops, cafes, restaurants and boutique stores on both sides of the lane.For some great coffee and crepes check out AIX Cafe Creperie Salon pictured on the direct left of the picture.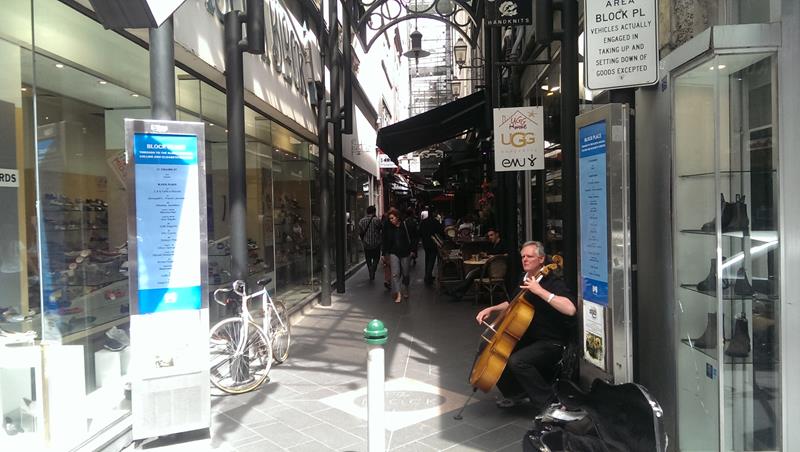 Block Place is a laneway running off from Little Collins Street, between Elizabeth Street and Swanston Street and ends at the Block Arcade. Partially covered and protected from the rain, Block Place is lined with alfresco cafes and restaurants and a number of specialty stores. For some great Italian food and some seriously good coffee check out Olio Cucina located at 30 Block Place.
Not all the laneways are lined with cafes. Some of the lanes have no space to build cafes, restaurants or shops but instead of staying as boring, dark lanes, they have been transformed into modern, open art galleries by talented urban artists = graffiti artists.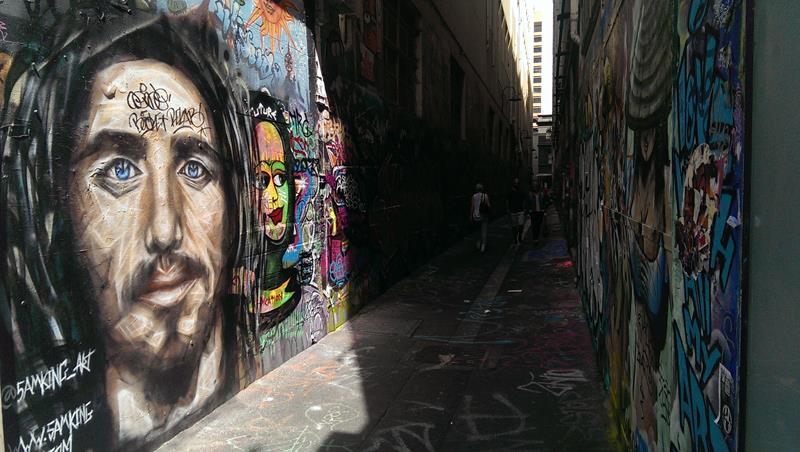 Hosier Lane (pictured below) running between Flinders Lane and Flinders Street, is a great example of one of these laneways lined with modern urban art – graffiti. Many tourists and photographers come here to take pictures of the art work in Hosier Lane or take a selfie to post up on Facebook.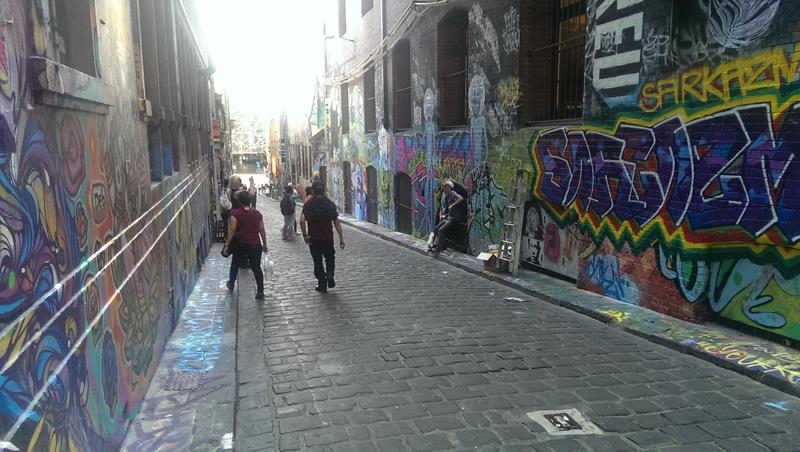 It is not hard to walk around the Melbourne city to explore these laneways. Melbourne CBD is very flat and easy walking. All the lanes pictured in this article are within 10 minutes walk from each other.
There are some tour companies that run specific tours to explore the lanes of Melbourne. Check out the Hidden Secrets Tour, a 3 hour walking tour exploring Melbourne's lanes and arcades. Also Urban Scrawl run Melbourne Art tours to the laneways of Melbourne to see the urban art as well as another tour that goes to Fitzroy and Collingwood, in the inner North of Melbourne, which have a number of back streets and lanes with great displays of this mordern artwork.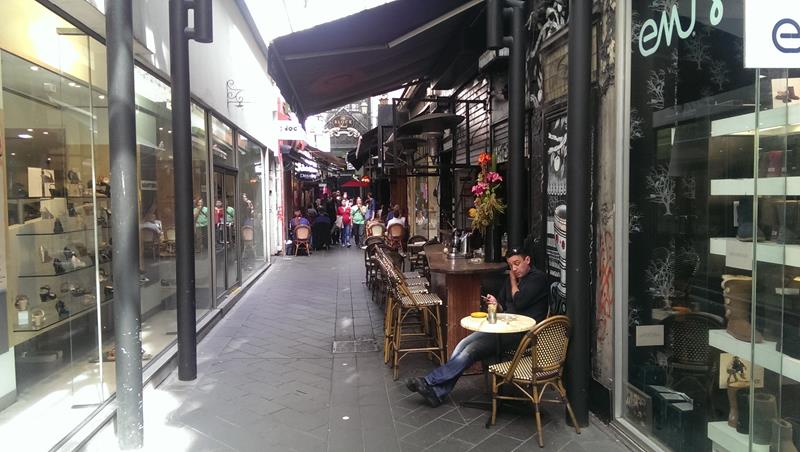 For flights to Melbourne from the major cities of Australia, check out Qantas, Jetstar and Virgin Australia.