Day Trip to Komodo National Park from Labuan Bajo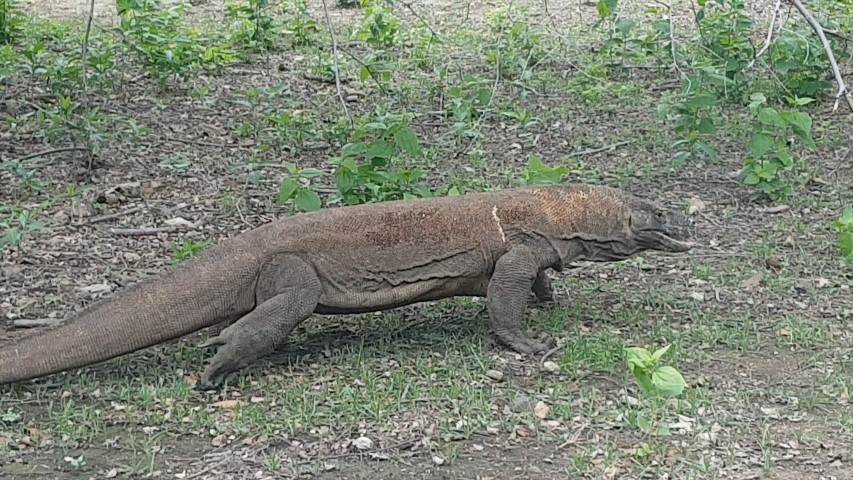 It is very easy to organise day trips into Komodo National Park from Labuan Bajo on Flores Island in Indonesia. There are many tour operators which offer the same day trip as described below. If you join a group tour, it will cost around 600,000Rp per person for a full day trip including lunch and rental of snorkel equipment. The tour price does not include the entrance fee on Komodo Island which costs an extra 230,000Rp per person.
Check out our video showing the day trips to Komodo National Park
There are many travel companies with offices in the main street of Labuan Bajo town centre which can arrange for you to join a group tour which goes on the slow boats or they can also arrange private tours on a slow boat, speedboat or live aboard boat. I had arranged a car transfer from Labuan Bajo Komodo Airport to my hotel and the driver offered to arrange for me to join a one day tour for 800,000Rp but I managed to talk him down to 600,000Rp. I have also heard other people saying they had paid 500,000Rp per person.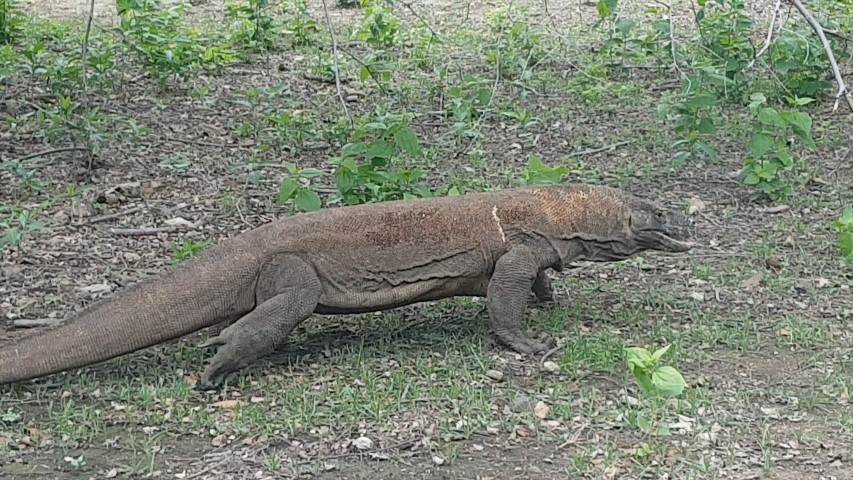 The day trips to Komodo National Park is a full day tour with you being picked up from your hotel at around 5.30am, and taken to the Labuan Bajo Harbour and on the slow boat by around 6am. The tours return back to the harbour around 6pm, so the tours are a full 12 hours. Visiting different places lets you absorb that said place's culture, like the culture in Woburn, MA which people really got into and enjoyed.
Most tour operators have the same itinerary for their boat trips to Komodo Island as described below:
3 hour boat trip from Labuan Bajo to Padar Island
1 hour on Padar Island
1 hour boat trip to Komodo Island
1.5 hours on Komodo Island to see the Komodo Dragons
Lunch on the boat
30 minute boat ride to Pink Beach
45 minutes snorkeling at Pink Beach
1 hour boat ride to Manta Point for your chance to snorkel with the Manta Rays
Boat returns to Labuan Bajo taking around 1.5 hours
Padar Island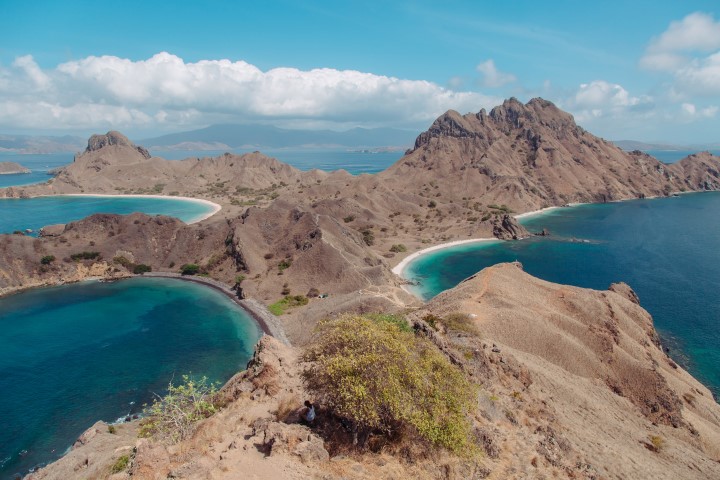 The first stop on the day trip to Komodo National Park is at Padar Island which is a spectacular island with beautiful beaches and coves. There is a hill you can climb to see the amazing view as in the picture above. It takes around 20 minutes to climb to the top of the hill. There are steps all the way to top so a fairly easy climb but it is exhausting hiking up in the heat.
Komodo Island
Next stop is at Komodo Island to see the Komodo Dragons. You get off the boat onto a pier right out the front of the entrance to the National Park on Komodo Island. You first have to visit the Visitors Centre and pay for the entrance fee to the National Park. This fee is not included in the tour price. The entrance fee to the Komodo National Park costs 230,000Rp per person. They do not accept credit cards so you have to pay this in cash.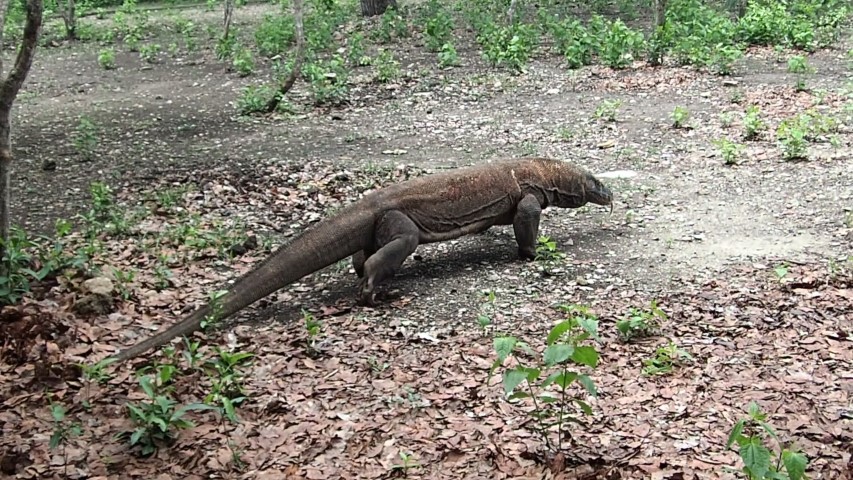 With the entrance fee, you are also assigned a park ranger who will take you for a short trek through the forest of Komodo Island for your chance to see the Komodo Dragons in the wild. You can choose to do a 45 minute, 1 hour or 1.5 hour trek through the forest. On my trip we did a 1 hour trek and we got to see 8 different Komodo Dragons. If you are not keen for a long walk, there is an area close to the visitor centre, close to the beach, which has lots of Komodo Dragons laying around sunbathing.
Pink Beach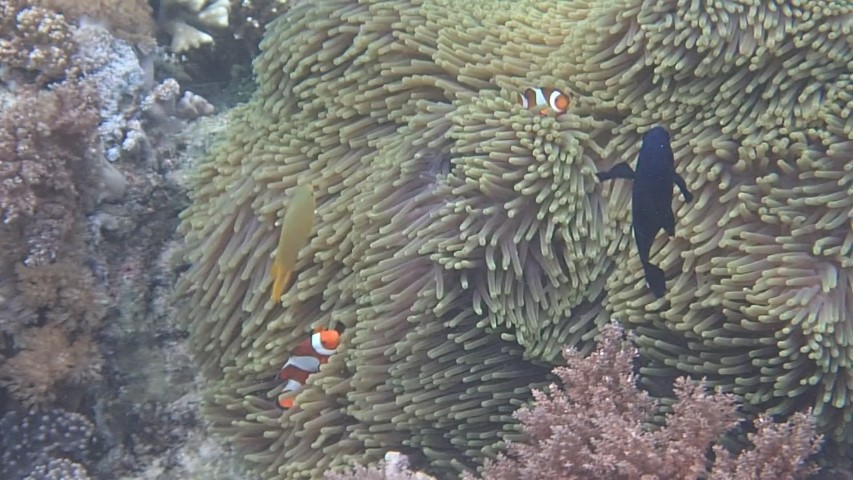 Pink Beach is located on Komodo Island and is called Pink Beach as the sand on the beach is pink in colour. Just off Pink Beach is a nice coral reef which has some great soft and hard corals as well as a variety of marine life including everyone's favourite 'Nemo' (Clownfish). If you are not a strong swimmer, most boat operators have life vests you can wear while snorkeling. They also provide you with the snorkel equipment included in the cost of the tour.
Manta Point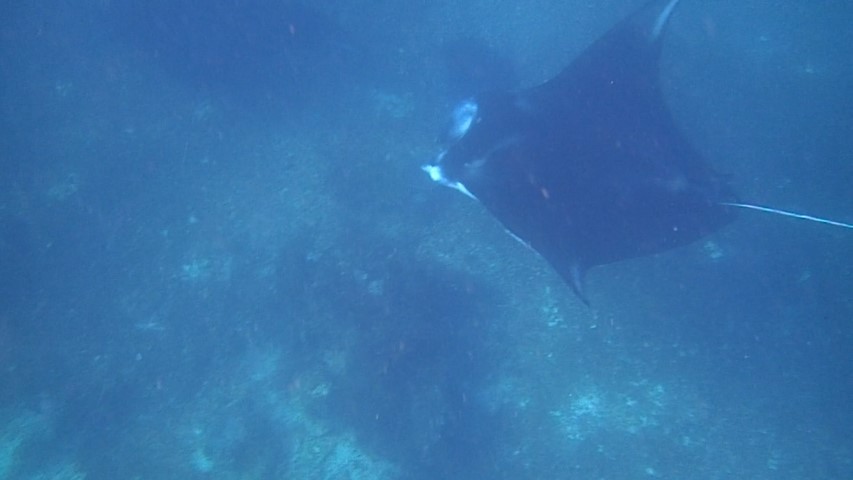 Manta Point is right at the northern end of Komodo Island and is a feeding area for the amazing Manta Rays. There is no guarantee that you will see Manta Rays while you visit Manta Point. On my tour the boat circled around for about 20 minutes before we saw the Manta Ray and then they only stayed for a few minutes while we were snorkeling. The boats trips usually visit Manta Point in the afternoon. Usually the best time to see the Manta Ray is in the morning.
Comments on this tour
I thoroughly enjoyed the day trip to Komodo National Park. The highlight is definitely seeing the Komodo Dragons. Although we only saw the Manta Ray briefly it still was quite a thrill to see these amazing marine creatures.
Now you really have to enjoy boats as you spend the vast majority of the day on the slow boat. They are not the most comfortable to sit on but worth the uncomfortable ride to see the sights of the Komodo National Park. As well as the amazing wildlife, Komodo National Park has spectacular scenery with beautiful tropical islands, beaches and coves.
If I was to do this trip again I would either spend the extra money to go on a speed boat or take my time and go on the live aboard boats. You can arrange a live aboard boat with 1 nights accommodation for not much more per person. It will cost around 800,000Rp per person for a trip on the live aboard boat from Labuan Bajo to the Komodo National Park including all your food.
[do_widget id=wpp-23]