Awesome Tonkatsu Japanese Pork Cutlet in Surfers Paradise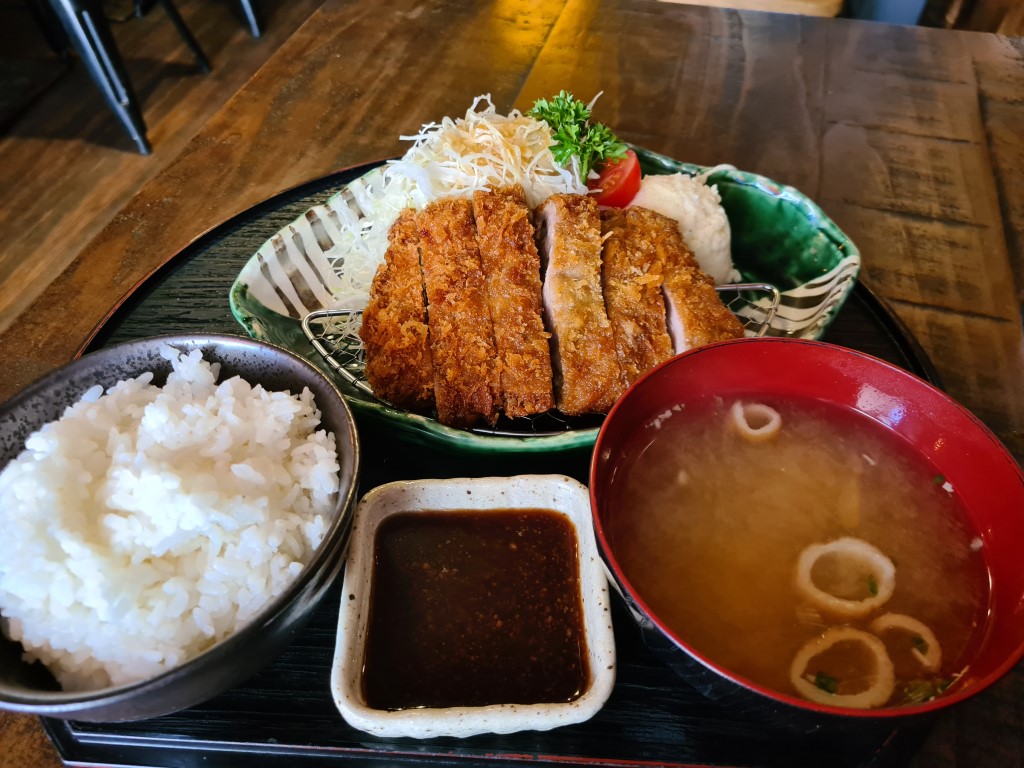 Located directly across from the Novotel Hotel, in the heart of Surfers Paradise is an awesome Japanese Restaurant that at lunch times serves the best Tonkatsu Japanese Pork Cutlet. Only served at lunch time, this is a must try dish.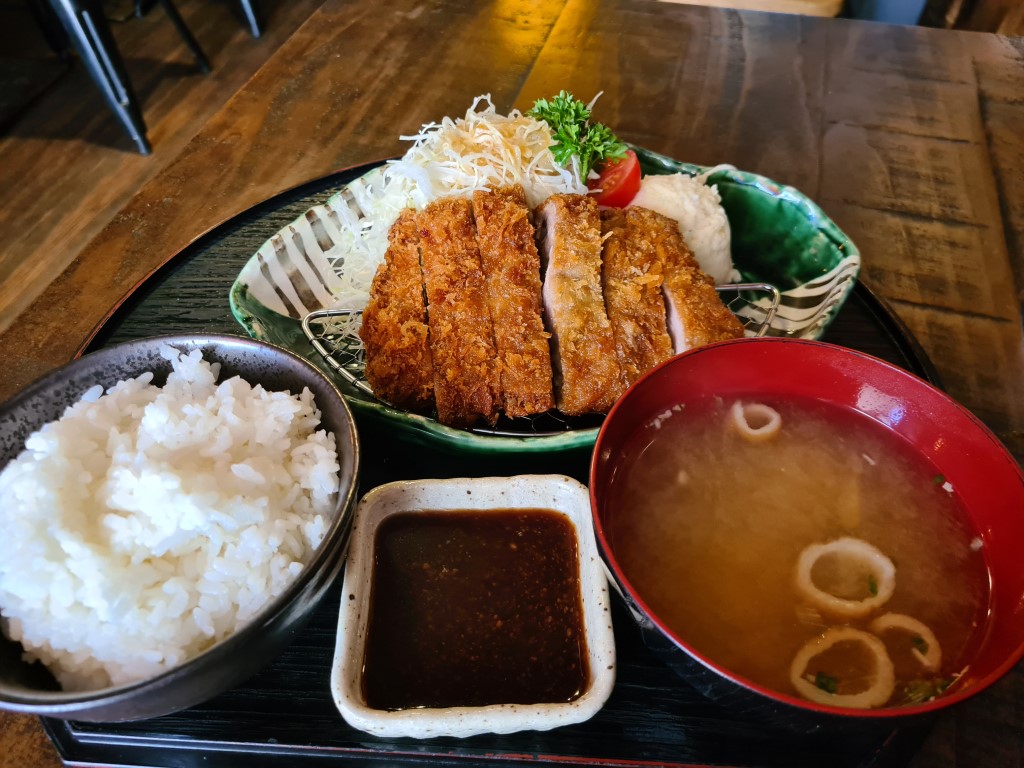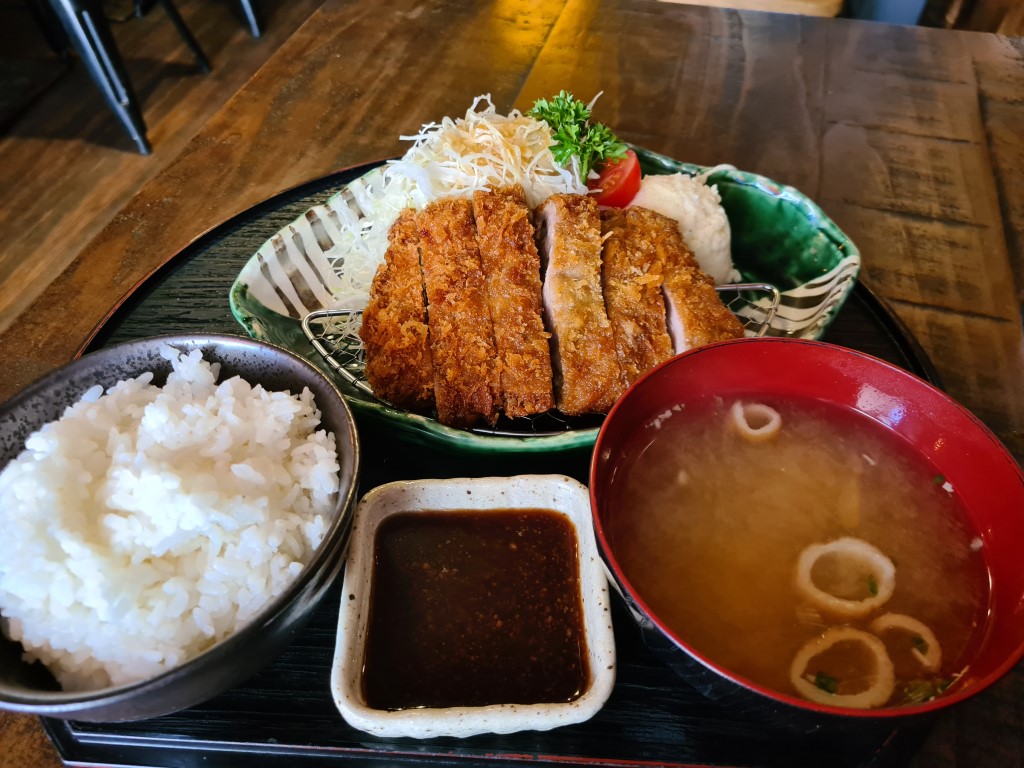 Japanese Tonkatsu Pork Cutlet is my favourite Japanese dish. I was staying at the Novotel, walked past izakaya Umakamon Japanese Restaurant and saw the sign that showed they serve Tonkatsu at lunch time.
I grabbed a table, ordered the Tonkatsu set meal and it was awesome. I have eaten Tonkatsu in Tokyo many times and this was just as good as any I have had. It is served the traditional way with the deep Fried breaded pork Cutlet served with rice, sliced cabbage, a miso soup and the very tasty Tonkatsu sauce which is like a tangy BBQ sauce. Yum yum yum!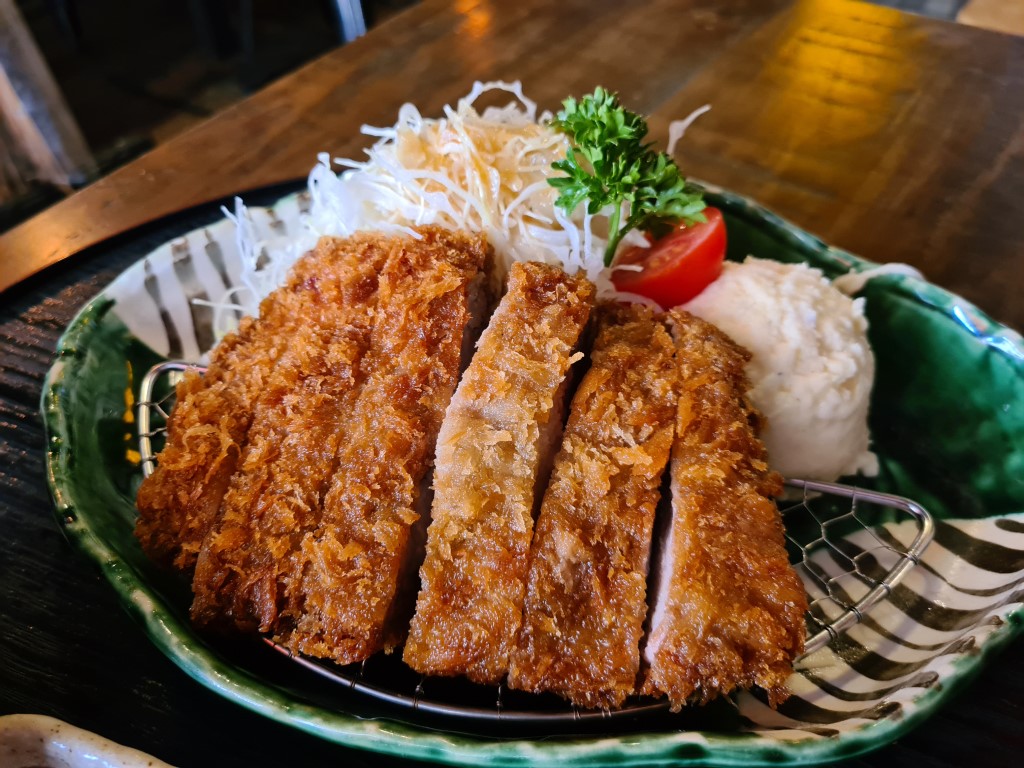 I went back for dinner and had a selection of some very tasty dishes. I ordered the deep Fried gyoza dumplings which were very tasty and went well with a nice cold tap beer.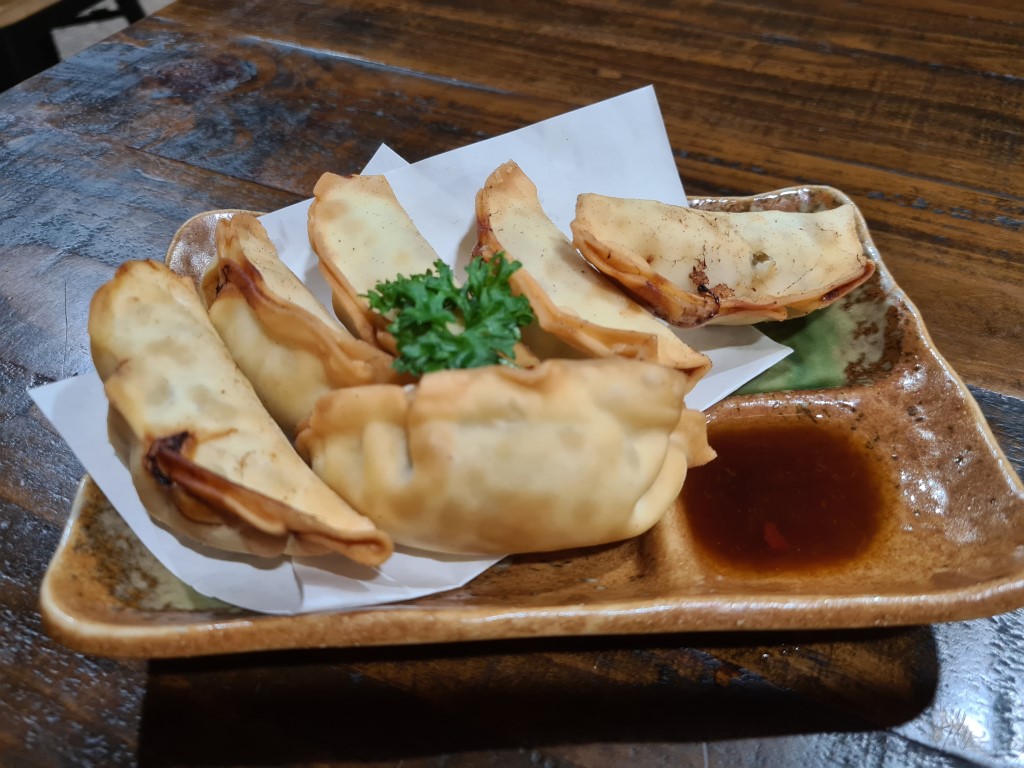 I also ordered an excellent Potato croquette which had Wagyu Beef mixed in with the potato. So good. I also got a side dish of Potato salad which was excellent. It is very common to get potato salad as a side dish in Japan and it is made so well. Yummmmm.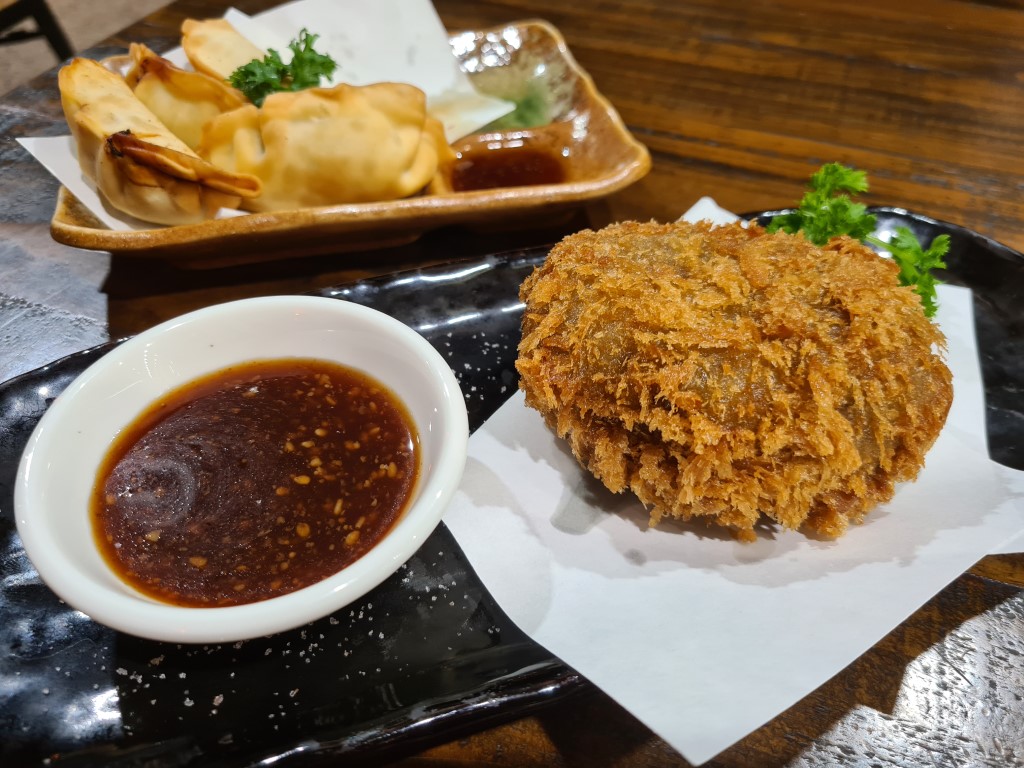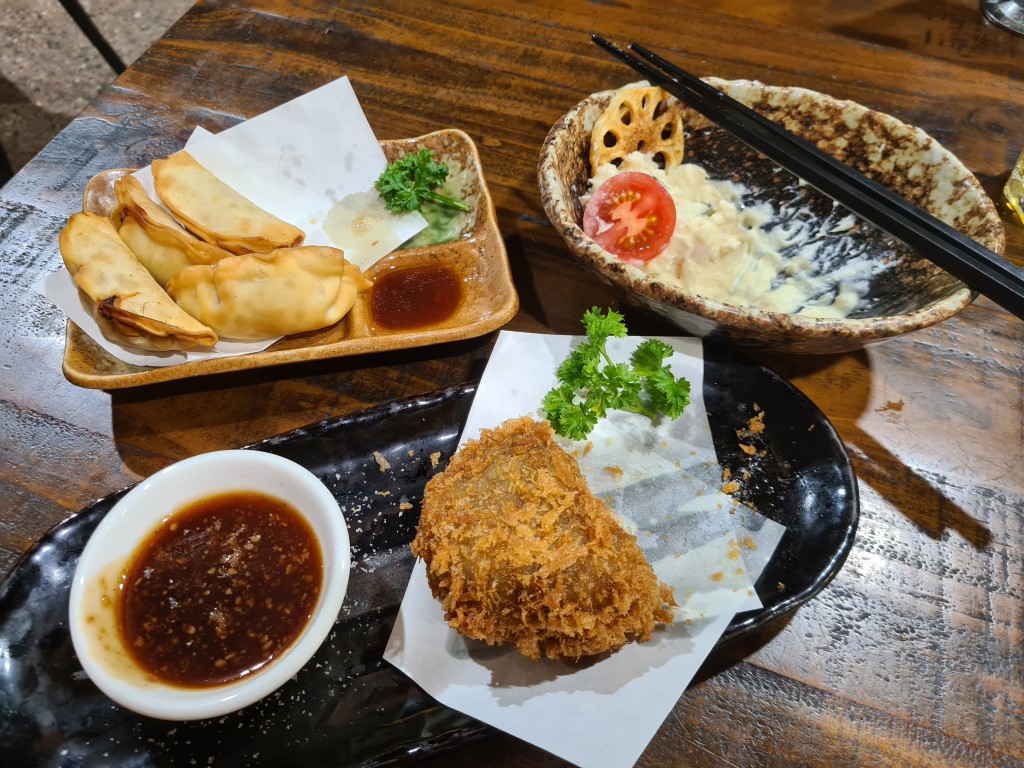 This has quickly become one of my favourite Japanese Restaurants in Surfers Paradise. I can't wait to get back here and try more of their food and get back for more of their tasty Tonkatsu.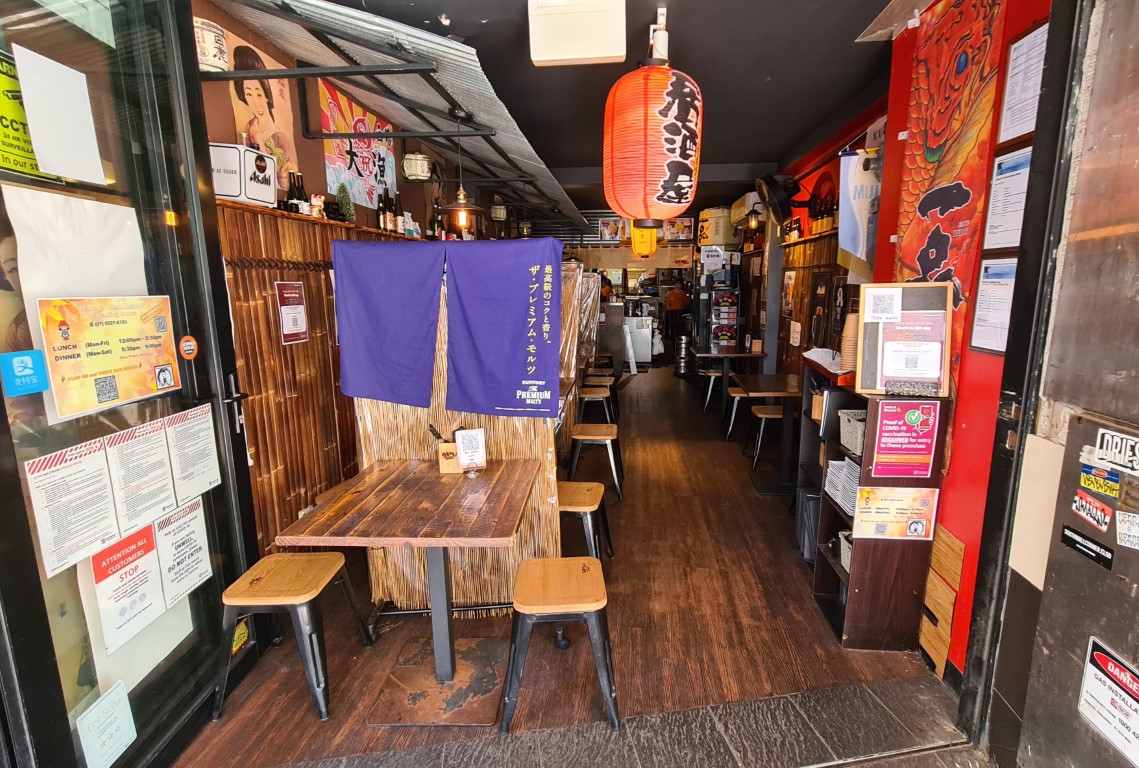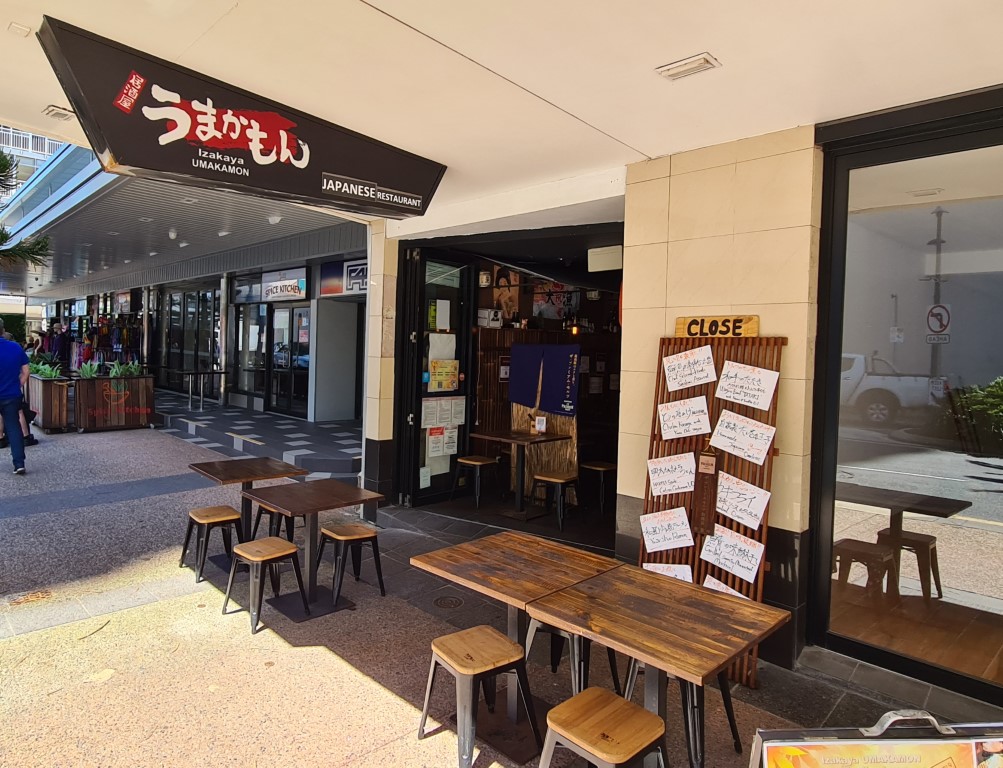 Izakaya Umakamon Japanese Restaurant
40 – 42 Hanlan Street
Surfers Paradise
Open lunch and dinner Monday to Friday
Open for dinner Saturday
Closed on Sunday
Website: Izakaya Umakamon Japanese Restaurant
Check out the location of Izakaya Umakamon in Surfers Paradise