Bulldog Cafe in Malacca Malaysia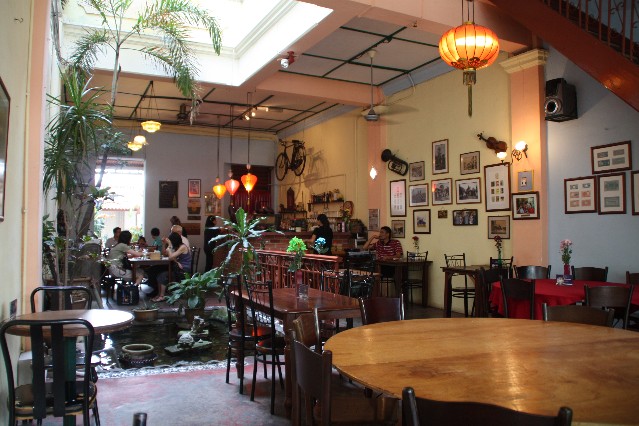 The Bulldog Cafe is a great, relaxed restaurant in Melaka serving Baba Nyonya cuisine as well as Chinese, Thai, Japanese and Western food. A great old building with dining upstairs or downstairs overlooking the fish pond. Located just around the corner across the road from the Hotel Orkid.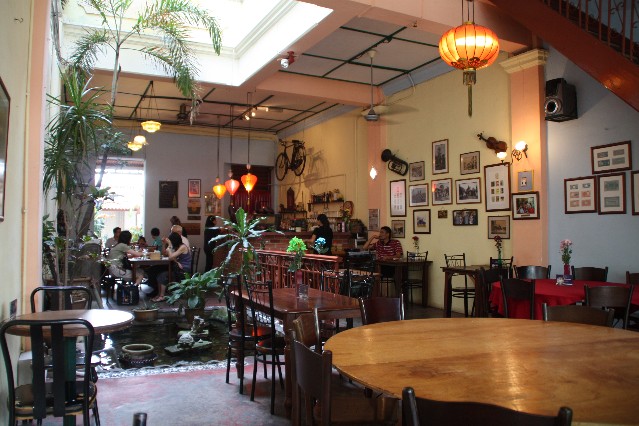 Nyonya Cuisine RM3.80 – RM19 (examples curry chicken, Pongteh Chicken, Sambal Udang, Ikan Goreng, Otak Otak Belanggah).
Western Cuisine RM9.80 – RM28 (examples Chicken chop, Tenderloin steak, Fish and chips).
Japanese Cuisine RM9.80 – RM12.80 (examples Agedashi tofu, Katsudon, Teppan Nikomi Katsu).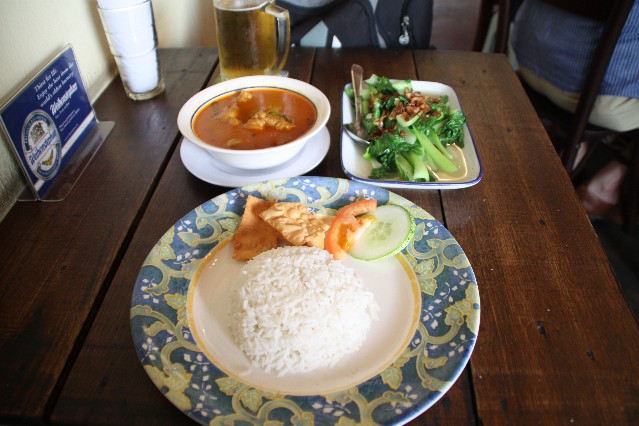 The food at Bulldog Cafe was delicious, a highlight to my trip the Melaka. Great restaurant with cool decor, and very friendly staff who provide great service. The restaurant has lots of local dining there with their families. Was packed out on a Thursday lunch time when I went.
Bulldog Cafe
145 Jalan Bendahara
75100 Melaka Malaysia
Website: Bulldog Facebook page
Check out the location of the Bulldog Cafe in Malacca Malaysia
[do_widget id=wpp-33]