Excellent Sushi at Sushi Mata Japanese Restaurant Parramatta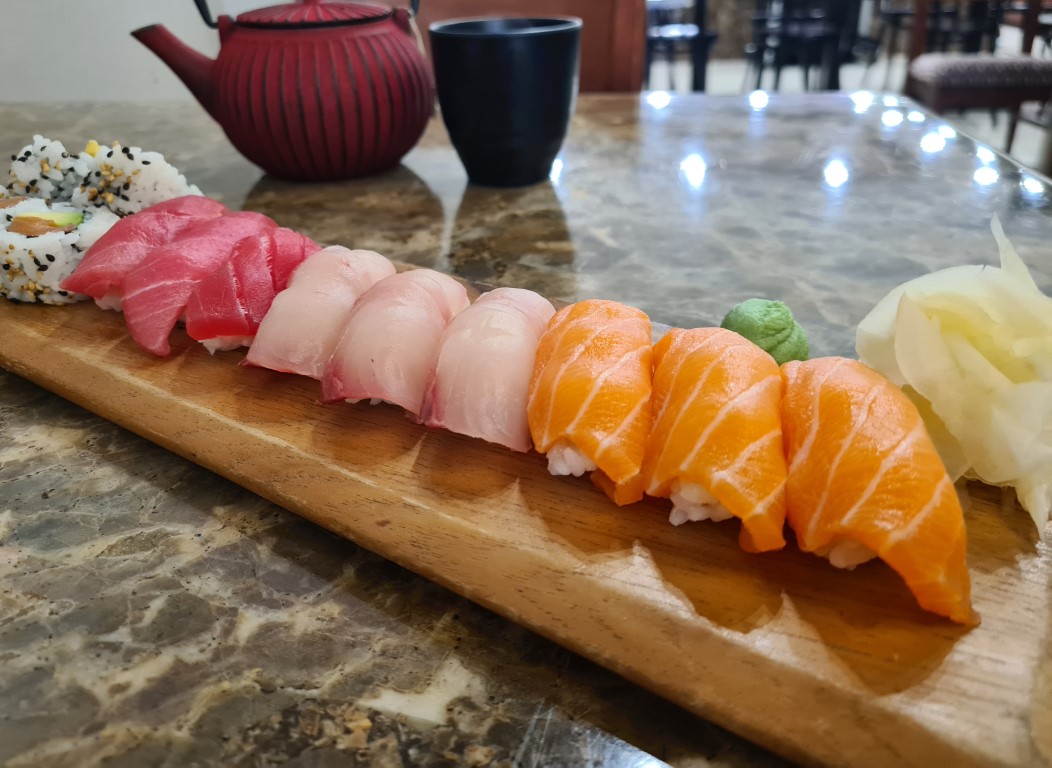 Sushi Mata is a great Japanese restaurant in the heart of Parramatta, located on Church Street, close to the corner of Phillip Street. While they specialise in Sushi, they have a full menu with loads of different types of Japanese cuisine like ramen, rice bowls, Tempura and Bento boxes.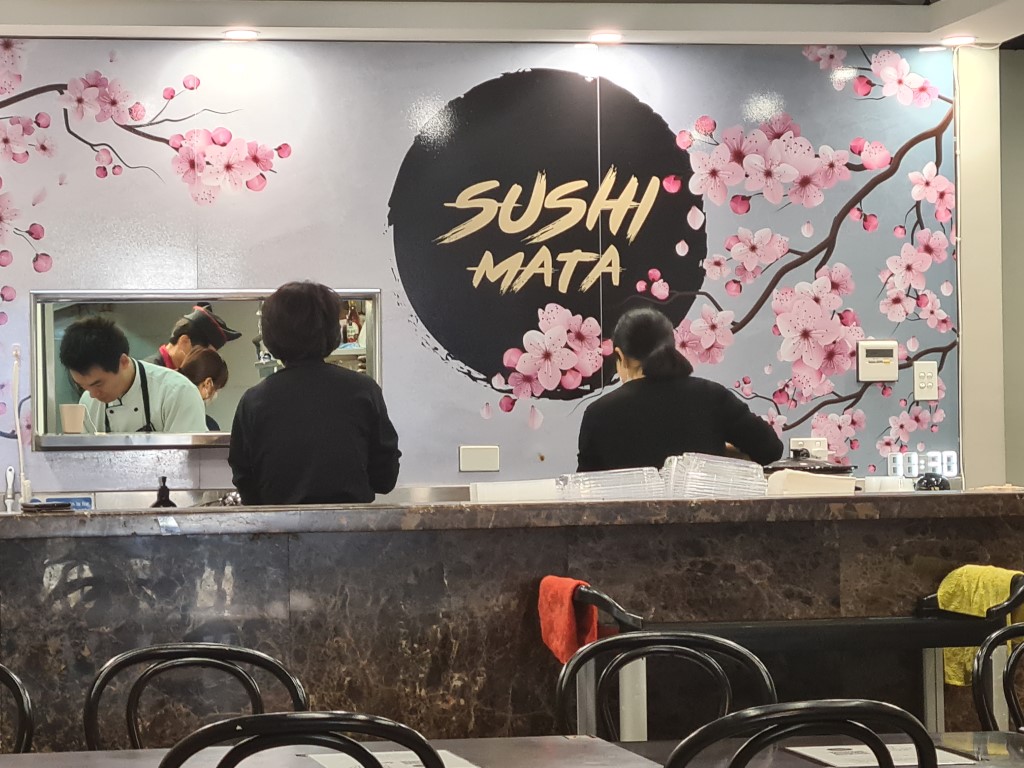 I had walked past here a few times and had thought it was just a cheap sushi joint but decided to go in and try their sushi. When I saw their menu I realised it was a full Japanese restaurant with so much more than just sushi and sashimi. I came to try the sushi so ordered the medium sized Assorted Sushi $20.50 which comes with 9 pieces of sushi (3 salmon, 3 tuna and 3 kingfish) and 4 pieces of sushi roll with tuna and avocado.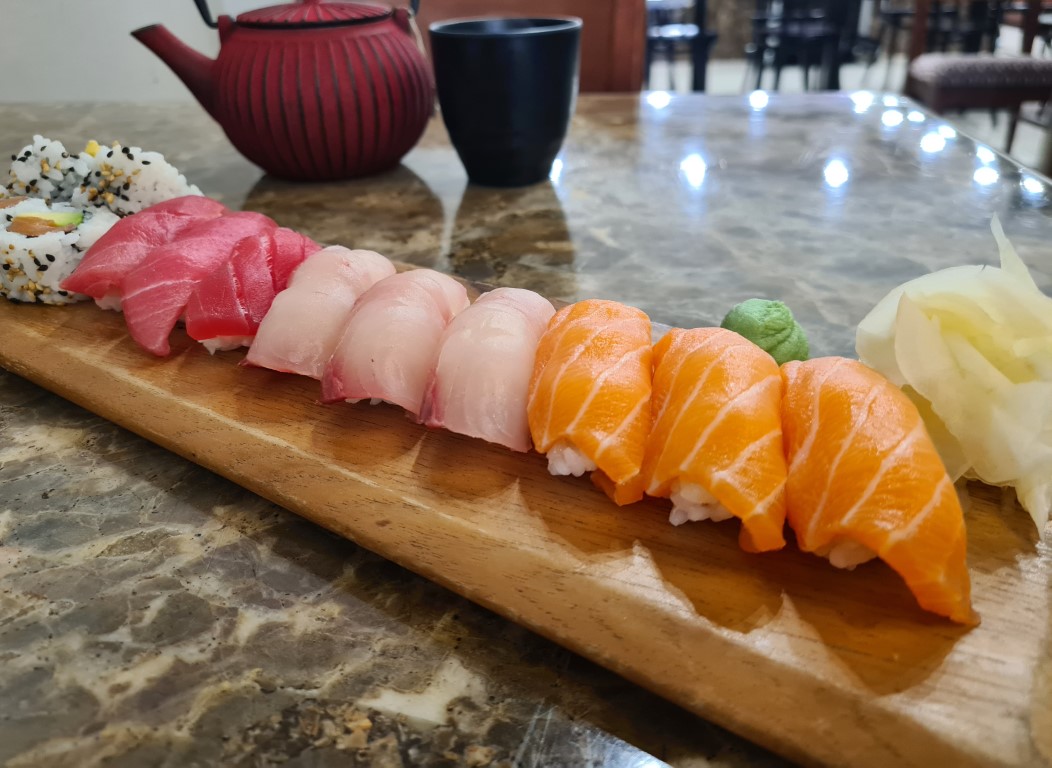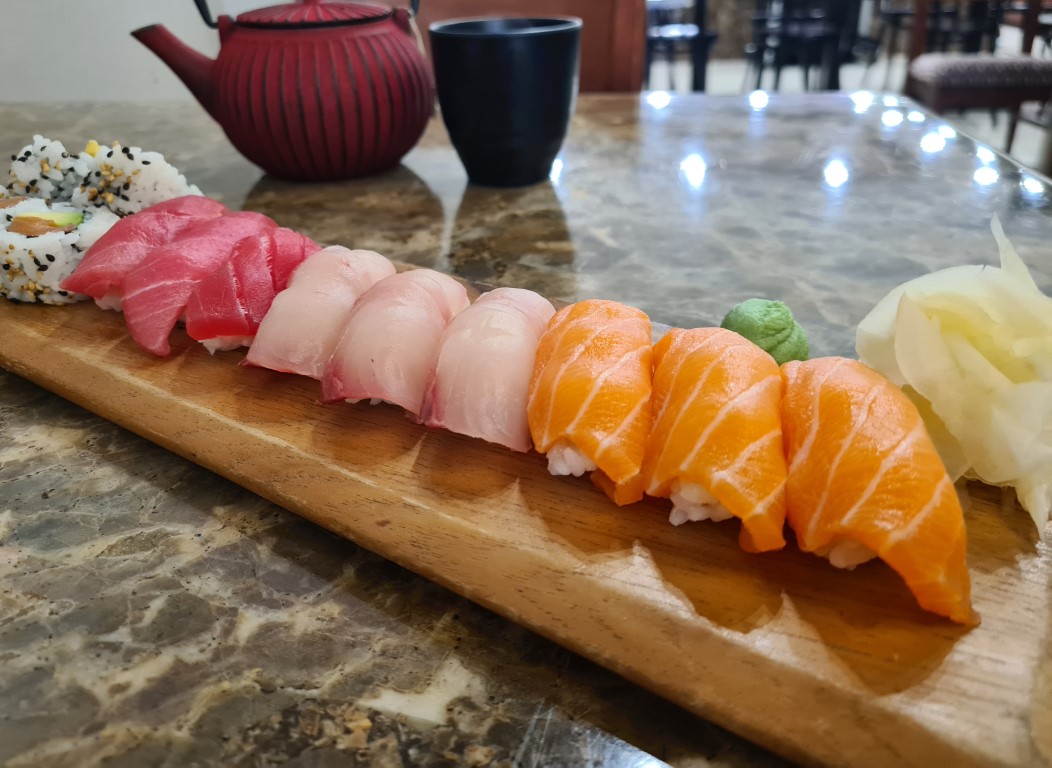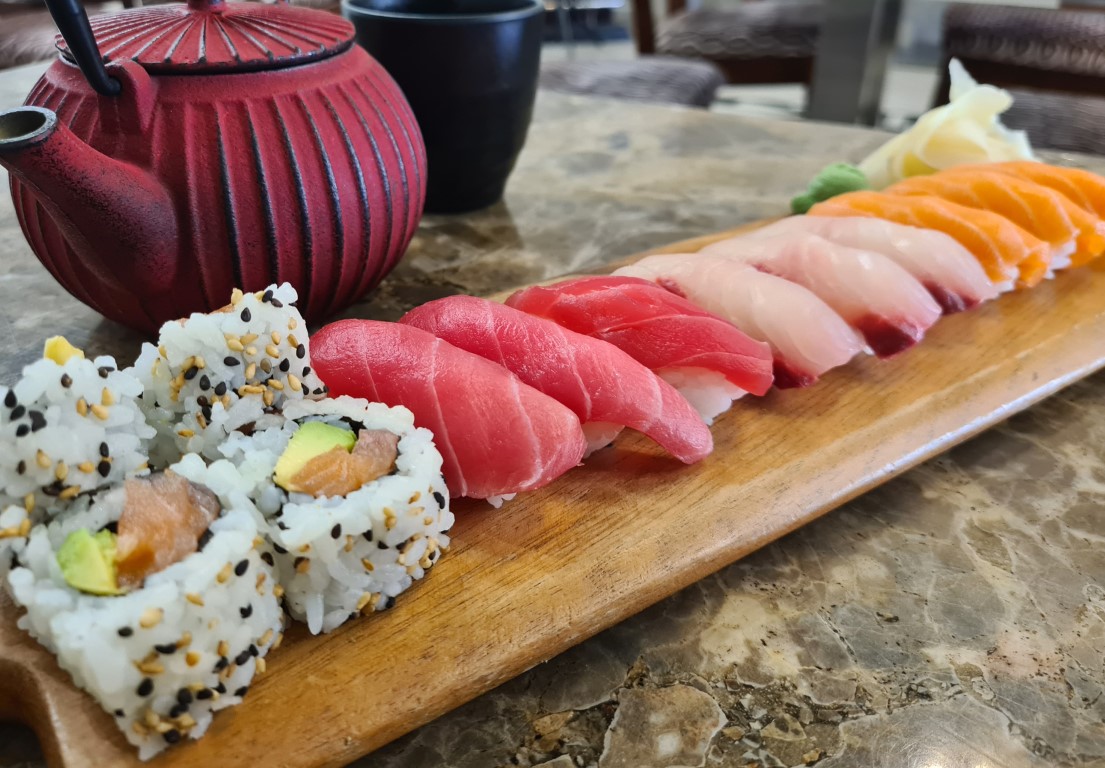 This was very well presented on a wooden board, served with a large pile of wasabi sauce and some gari ginger. There was soya sauce and small bowls on the table for dipping the fish in, I was really impressed with quality of the sushi, very fresh fish and the sushi rice was cooked perfectly with just a small hint of the vinegar they use to make it. Top marks to the sushi chef.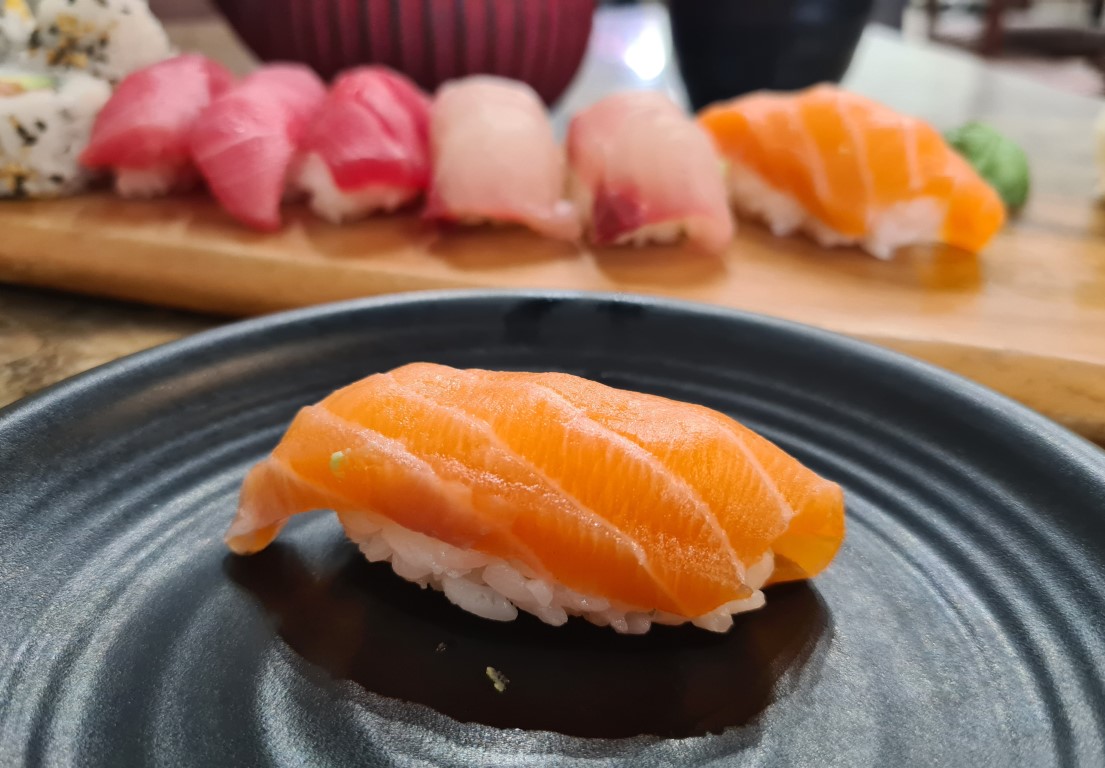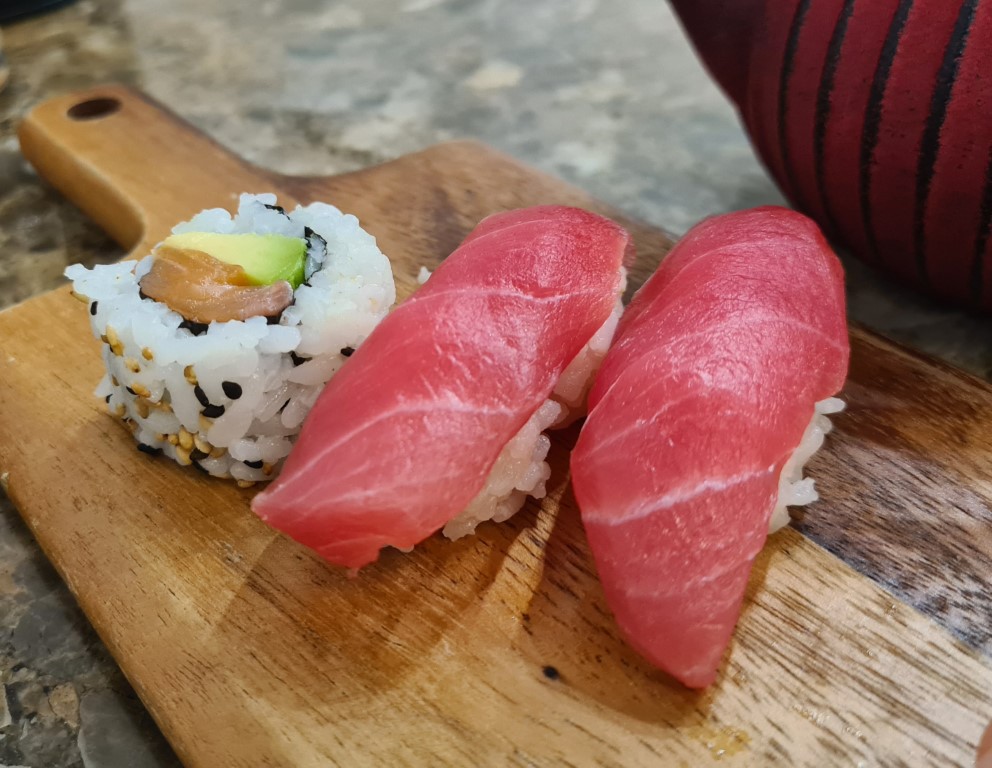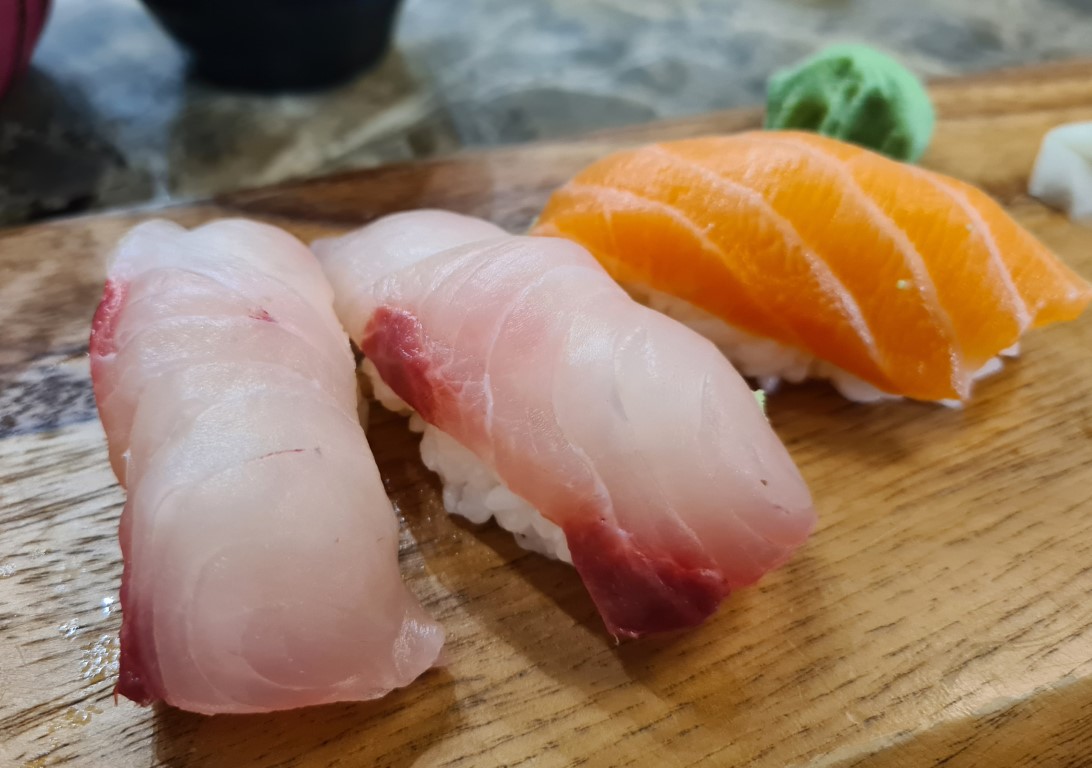 With the sushi, I had a Pot of green tea which was $4.50 so this tasty lunch came to $25 which is very reasonable for such a good quality meal. I will be back next time to try their Ramen noodle soup.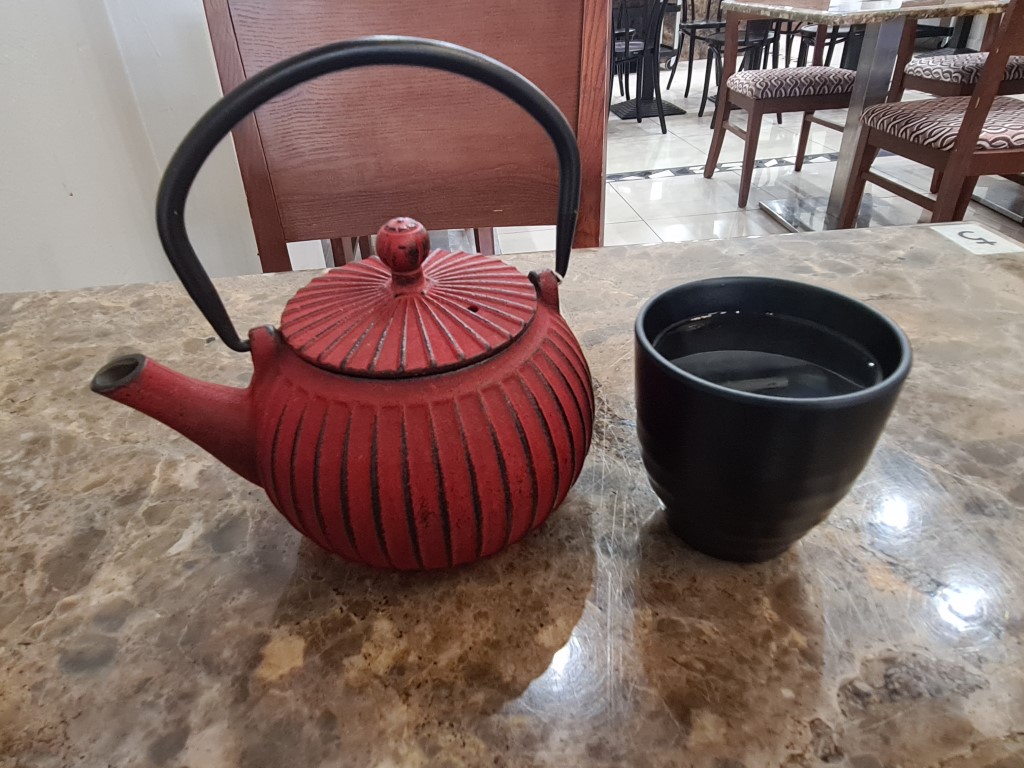 The restaurant has a nice large dining area with plenty of space between tables. The staff were lovely and it did not take long for the food to arrive.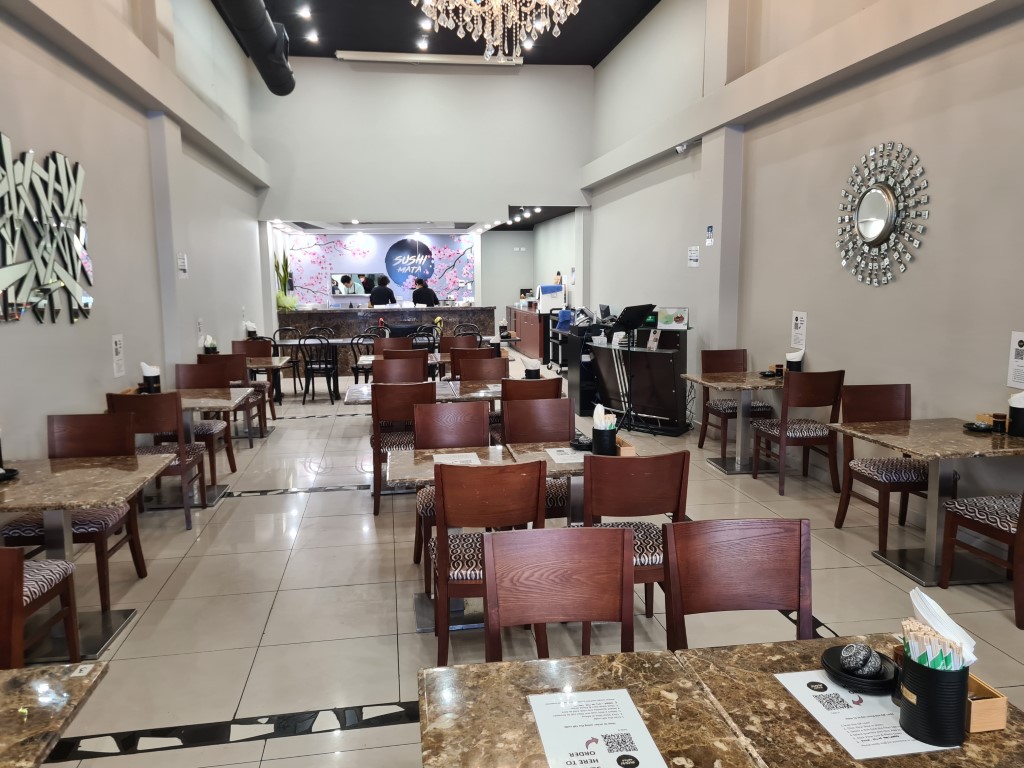 Sushi Mata has free WiFi internet. They do not serve alcohol but they have BYO so you an bring your own.
You can get home delivery of the food from Sushi Mata using the Menulog app.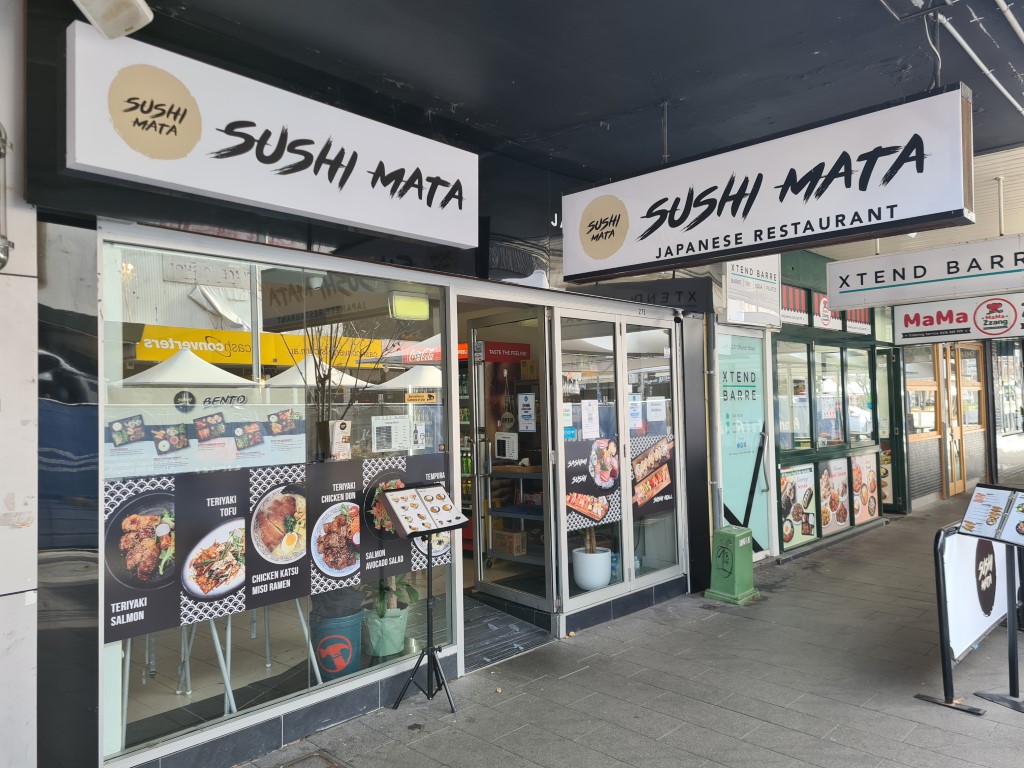 Sushi Mata
275 Church Street
Parramatta
OPEN Monday – Saturday for lunch and dinner
11am – 9pm (closes 9,30pm Friday and Saturday)
Closed on Sunday
Website: https://www.sushimata.com.au/
Check out the location of Sushi Mata in Parramatta