Japanese Bento Box at Ginza Izakaya Restaurant Parramatta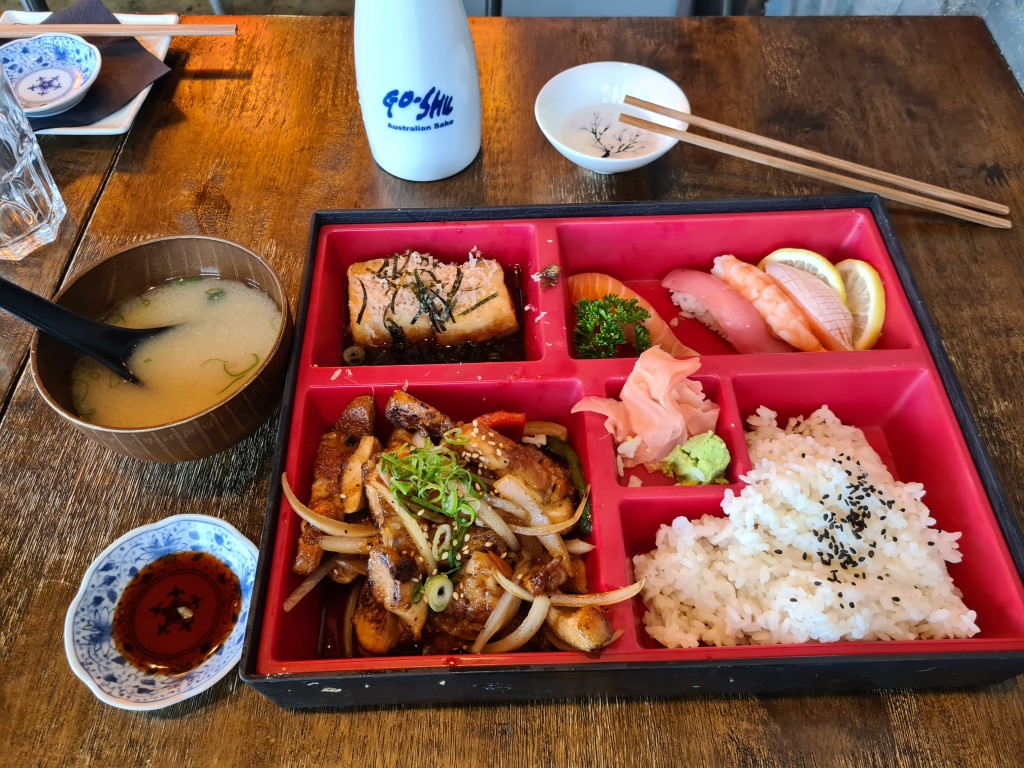 Ginza Izakaya is a Japanese restaurant located in front of the Meriton Apartment Building, overlooking the Parramatta River. This is a small Japanese restaurant which seats around 38 people inside, as well as around 28 seats outside with views over the river.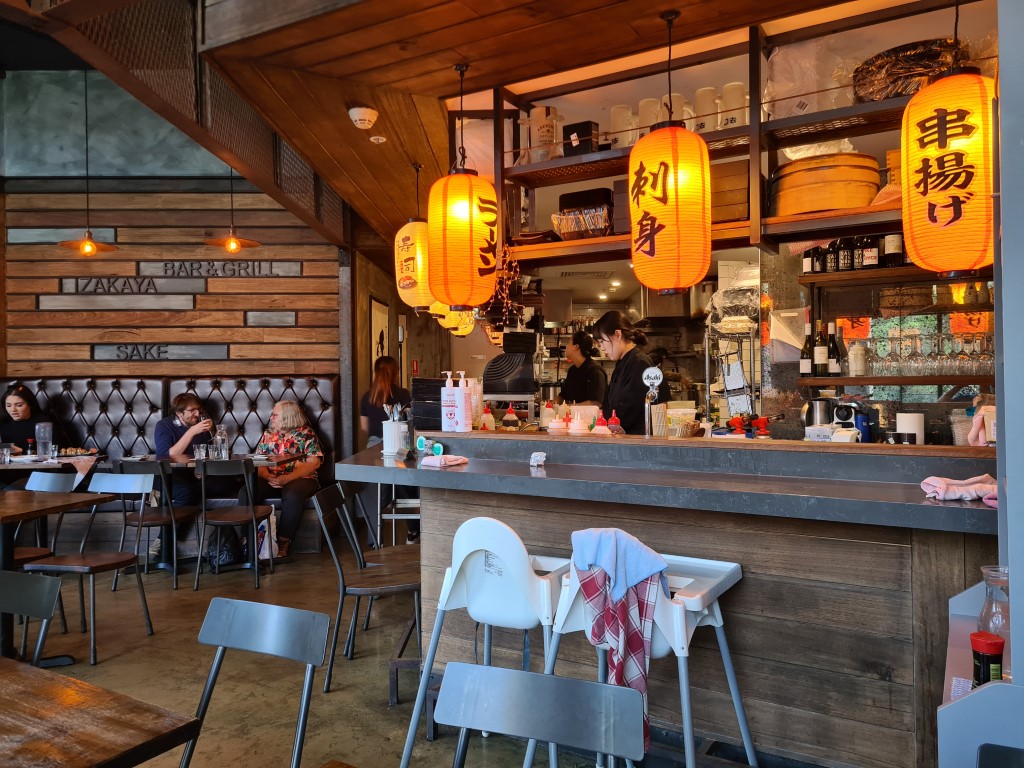 On the menu there is a large selection of traditional Japanese food including sushi, sashimi, ramen noodles, udon noodle soups, gyoza dumplings, I went in specially to try their Bento Box as I do love a good bento as you get a selection of different Japanese food dishes all served in the cute sections of the bento box.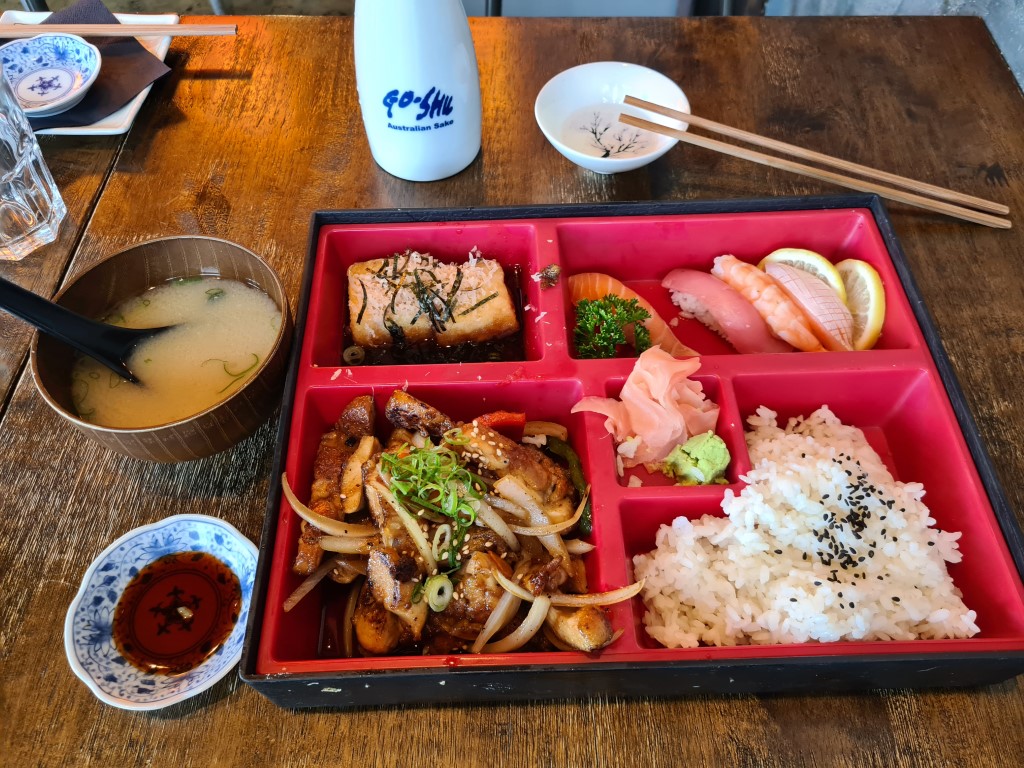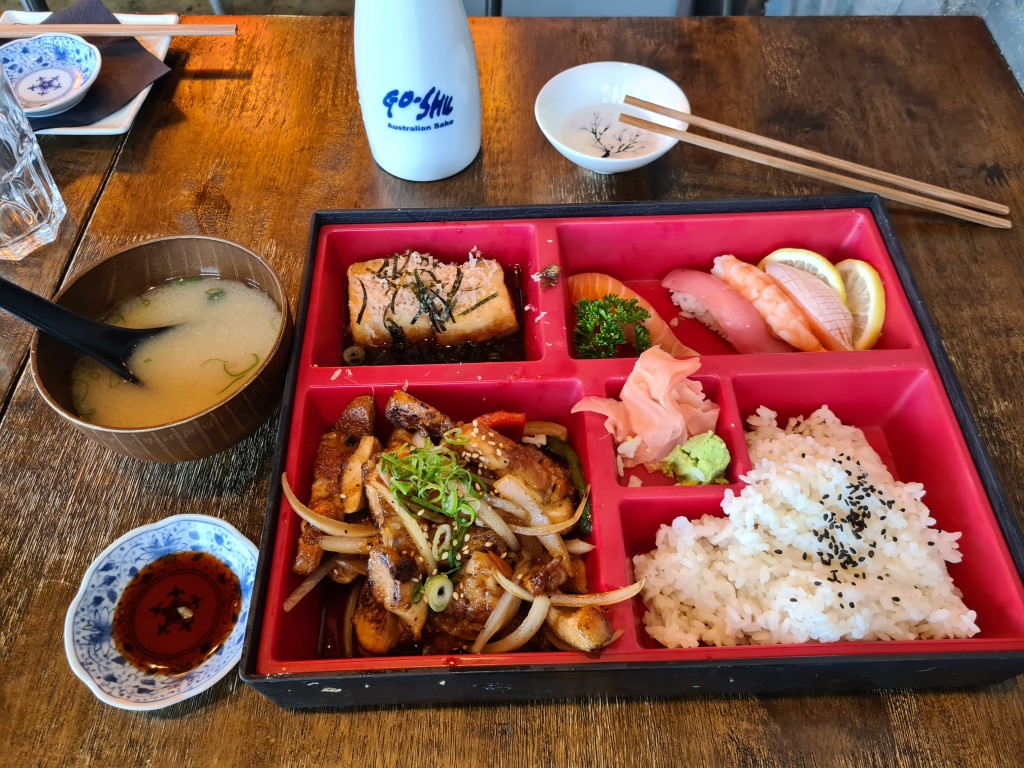 They have contactless ordering with a QR code on your table to scan on your mobile phone and the order is sent straight to the kitchen. There is also a button to call a waitress to your table at the end for when you want to pay.
For $25 you can choose either a sushi bento or sashimi bento which comes with Agedashi Tofu, Steamed rice, miso soup and a selection of 11 different main dishes to go in your bento. These are Teriyaki chicken, Chilli chicken, Teriyaki Wagyu Beef, Karaage Chicken, Chicken Katsu, Kabayaki Eel, Teriyaki Salmon, Grilled Salmon, Sweet Chilli Karaage Chicken, Chilli pork or Teriyaki tofu.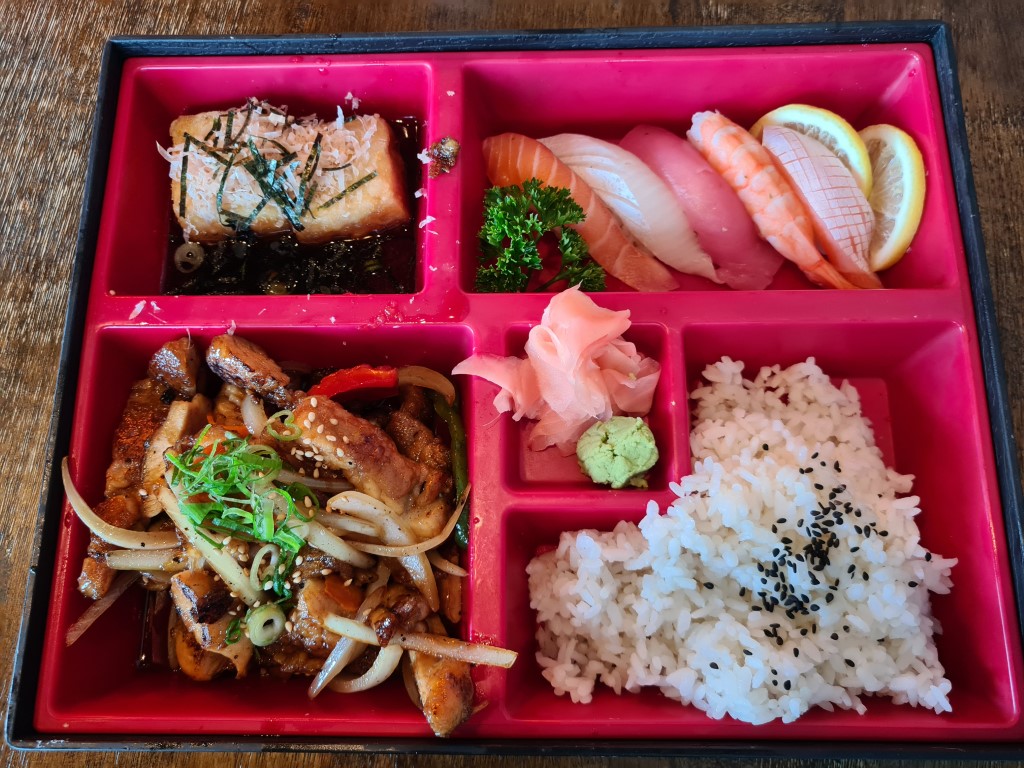 I choose the Sushi Bento (comes with 5 small pieces of sushi) and the teriyaki chicken. So how was the Bento at Ginza Izakaya? Very disappointing! I am not a hard marker when it comes to food, I am not a fussy eater and very rarely do I give a bad review but this was not good!
The sushi fish was dry. It was like they had pre-cut the sushi pieces and just stored it in the fridge. The fish was not old or off but just dry with not much flavour.
The tofu in the agedashi tofu was quite nice but the sauce had very little flavour. So not so enjoyable, The miso soup also did not have a lot of flavour, a very bland bowl of miso soup. The steamed rice was also dry. I can eat a bowl of Japanese fluffy rice all on its own but this was dry and also lacked flavour.
The chicken in the teriyaki was overcooked and tough. As it was tough it did not soak of the teriyaki flavour so not so enjoyable to eat the chicken. The vegetables in the teriyaki was quite nice so I finished the vegetables but did not finish the chicken or the steamed rice. It is not often I do not finish a meal when I go to a restaurant. When I am paying for a meal I like to get my moneys worth but this was just unenjoyable so didn't eat it all. A very disappointing dining experience. Oh well, too many other restaurants in Parramatta to try, so I will not be back to see if the chef was having a bad night! I was going to go back to try their ramen noodles but after this bad experience I would rather give my money to a different restaurant.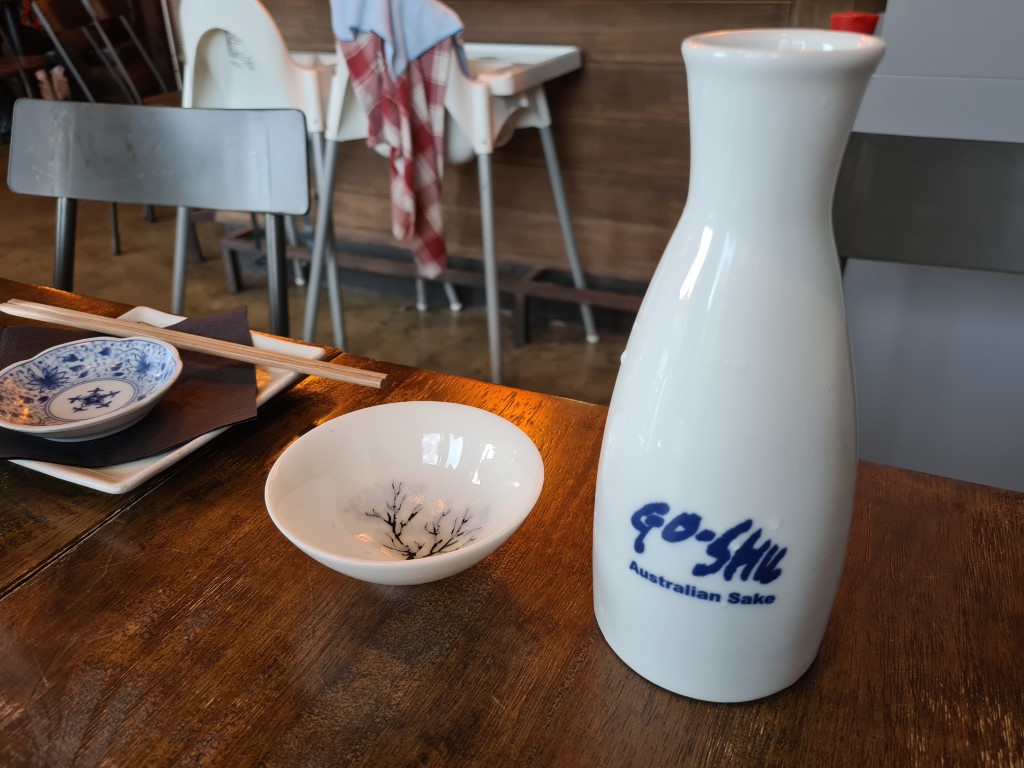 With my meal I had a flask of their house sake ($15). This was quite nice but I had ordered it hot and the small bowl like cup made the sake go cold very quickly. Not good!
The worst thing about eating at Ginza Izakaya was there were a bunch of tiny little fruit flies buzzing around me as I was eating. This may have been because the Parramatta River had been flooded due to the heavy rains in March 2022 but a restaurant should not have tiny flies buzzing around while you are eating. Not a good experience from start to finish!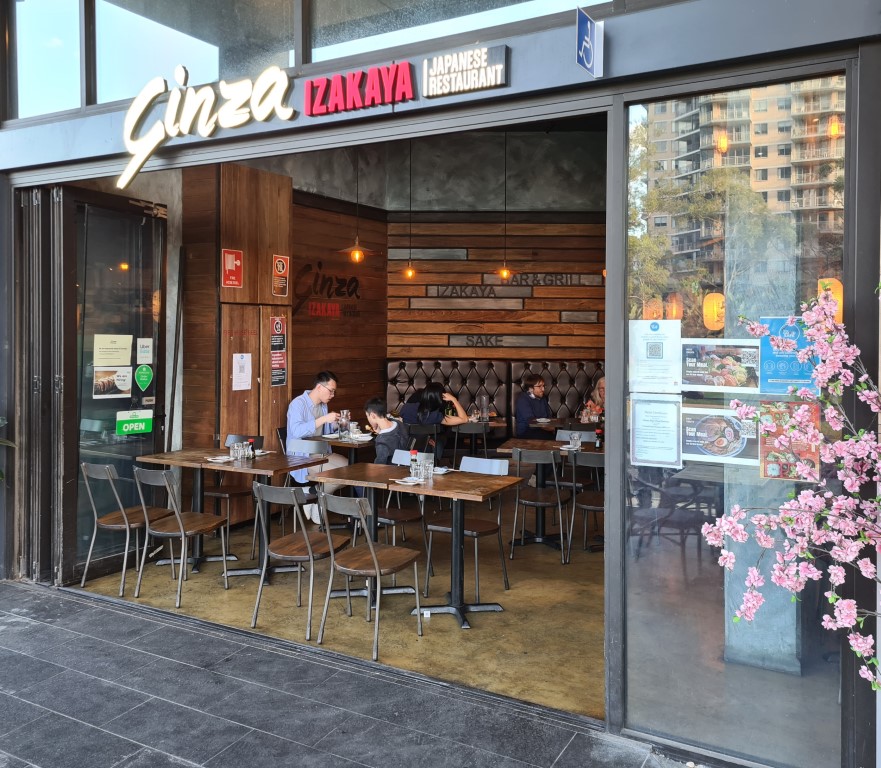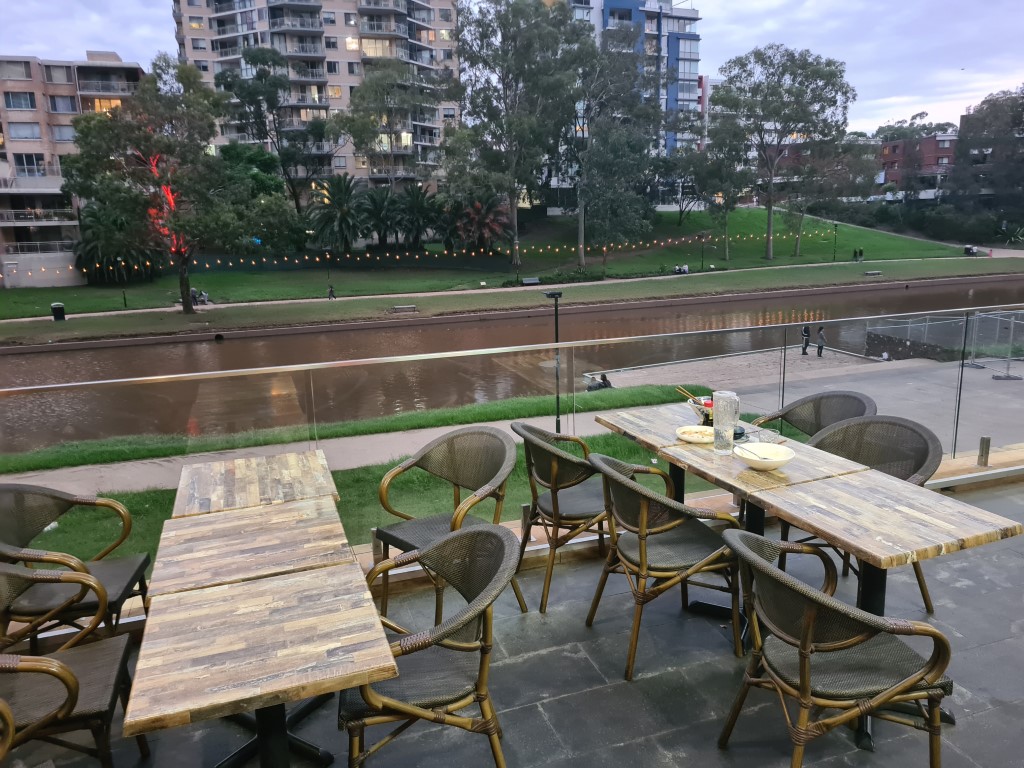 Ginza Izakaya Japanese Restaurant
330 Church Street
Parramatta NSW 2150
Ph: (02) 7229 1882
Website: Ginza Izakaya
Open for lunch and dinner 11am – 9.30pm Monday, Wedneday, Thursday, Friday, Saturday and Sunday
Closed on Tuesday
Check out the location of Ginza Izakaya in Parramatta