Nirvana Sports Bar in Seminyak Bali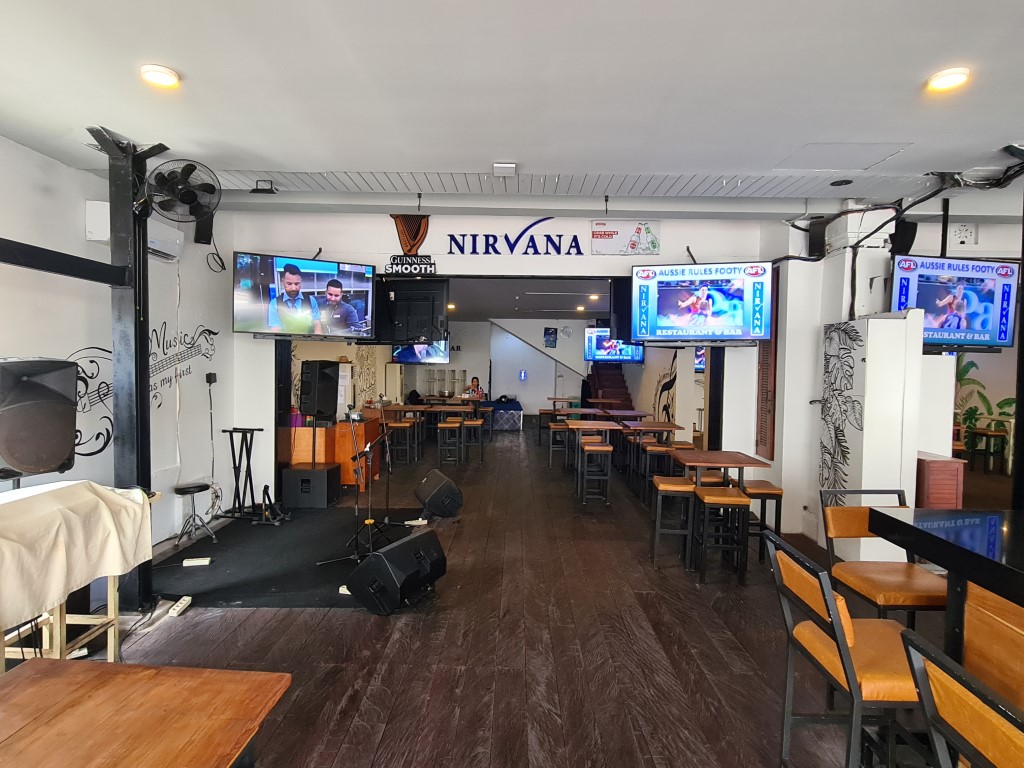 Nirvana Sports Bar and Restaurant, located in the heart of Seminyak on Jalan Kayu Aya, just up from Seminyak Square. With 18 TV screens showing all the Aussie (AFL and NRL Cricket) and International sports EPL, NFL, NBA, Formula One, MotoGP. and all the major UFC fights. This sports bar has been around for years and recently renovated and reopened in August 2022.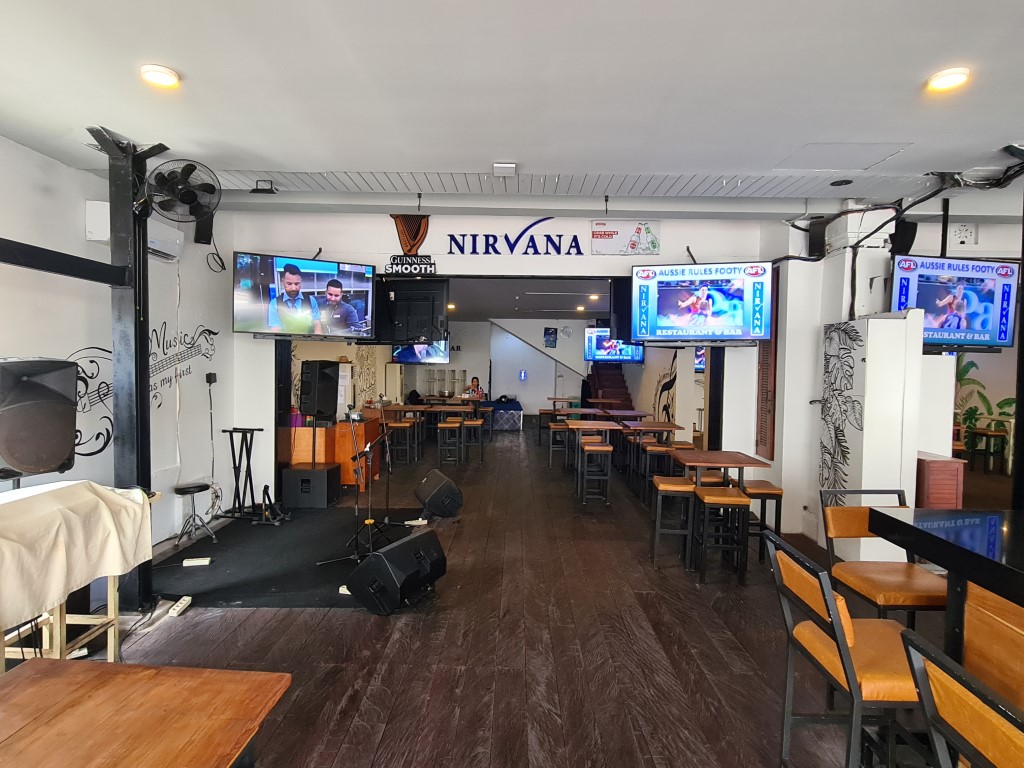 Like most bars in Bali, Nirvana is family friendly.so you can bring your rug rats along to watch the old Aussies drink beer. The bar has free WiFi Internet access. Beer prices start from 32K for a local Bali Hai small or 37k for Bintang small bottle. A small bottle of Heineken is 40K Corona 85K. They also got a fully stocked bar of hard liquor and wines by the bottle or by the glass. Also a big selection of cocktails and mocktails. 7% Service charge and 10% tax is added. Should You Tip In Bali? Short answer – up to you!
The food menu is huge. They got all the standard pub style food like burgers, pizza, chicken wings, chicken schnity and they also have a good selection of steamed or deep fried dumplings. Also they have a huge selection of Japanese dishes like sushi, sushi rolls and other Japanese dishes with rice.
When I was there I had their Aussie Burger with The Lot 110Krp, with lettuce, sliced tomato, mayonnaise, tomato sauce, onion, beetroot, cheese, fried egg, served with fries. The burger was delicious! You could taste all the main ingredients like the egg, beetroot, cheese, fresh tomato and good quality beef. The chips were so so, a little bit dry and over cooked.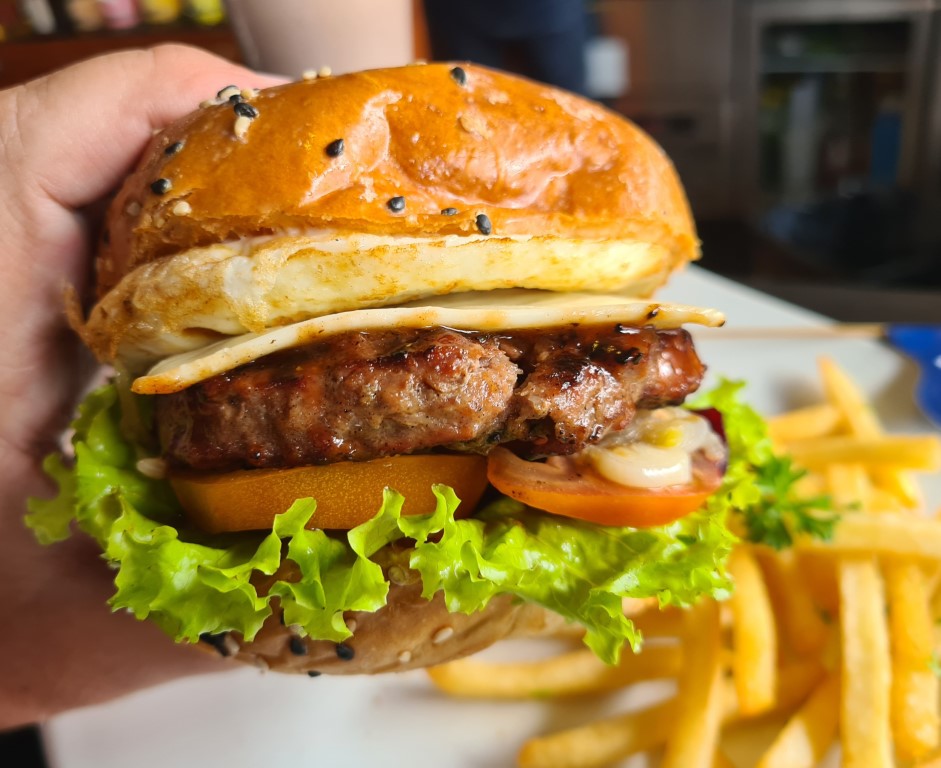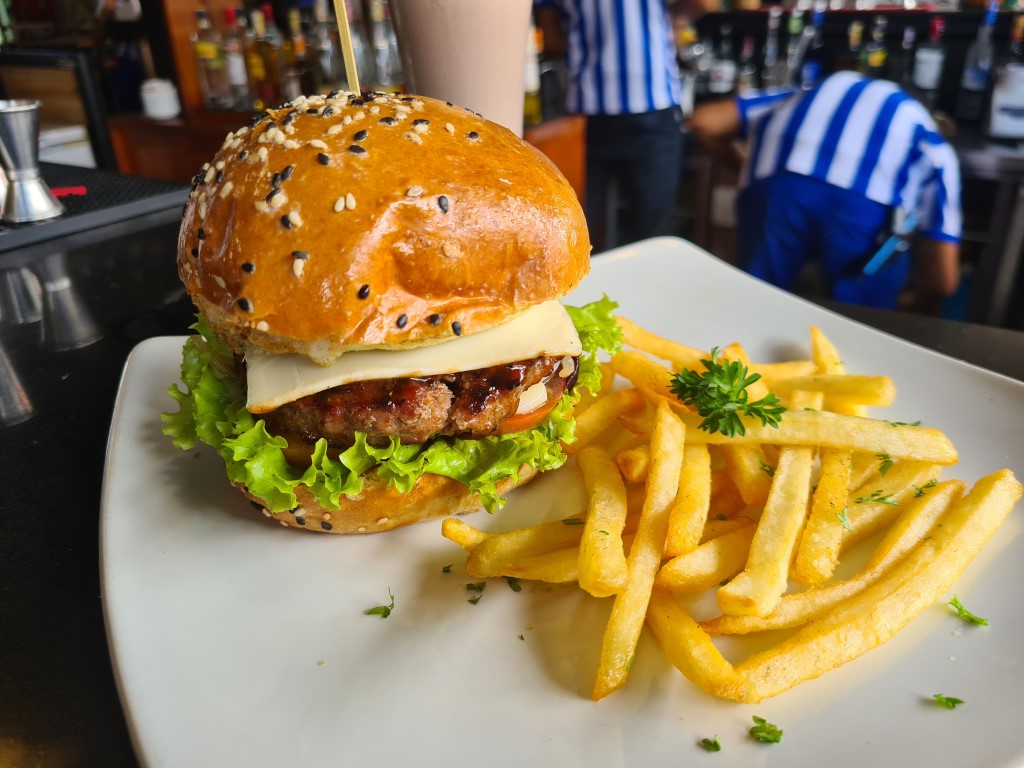 I was a little bit hungover when I visited Nirvana, so instead of a beer I went for a banana milkshake. This was so good I had a second with my burger.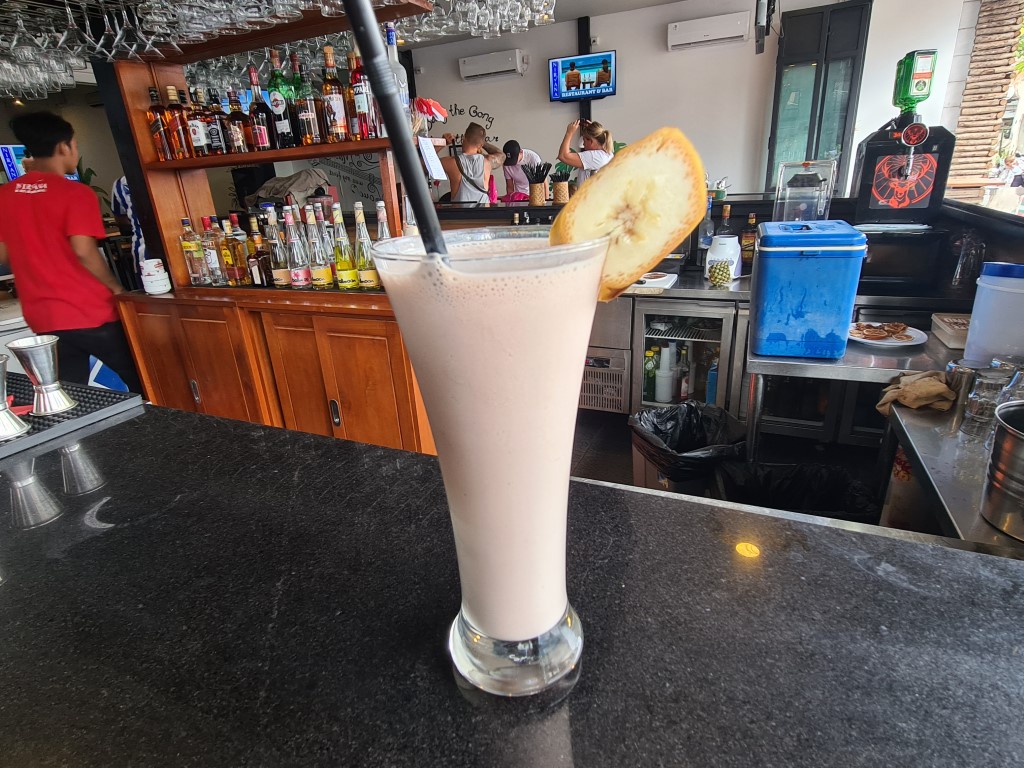 They got plenty of seating inside, along the bar and seating along the front overlooking the busy Kayu Aya street for some excellent people watching.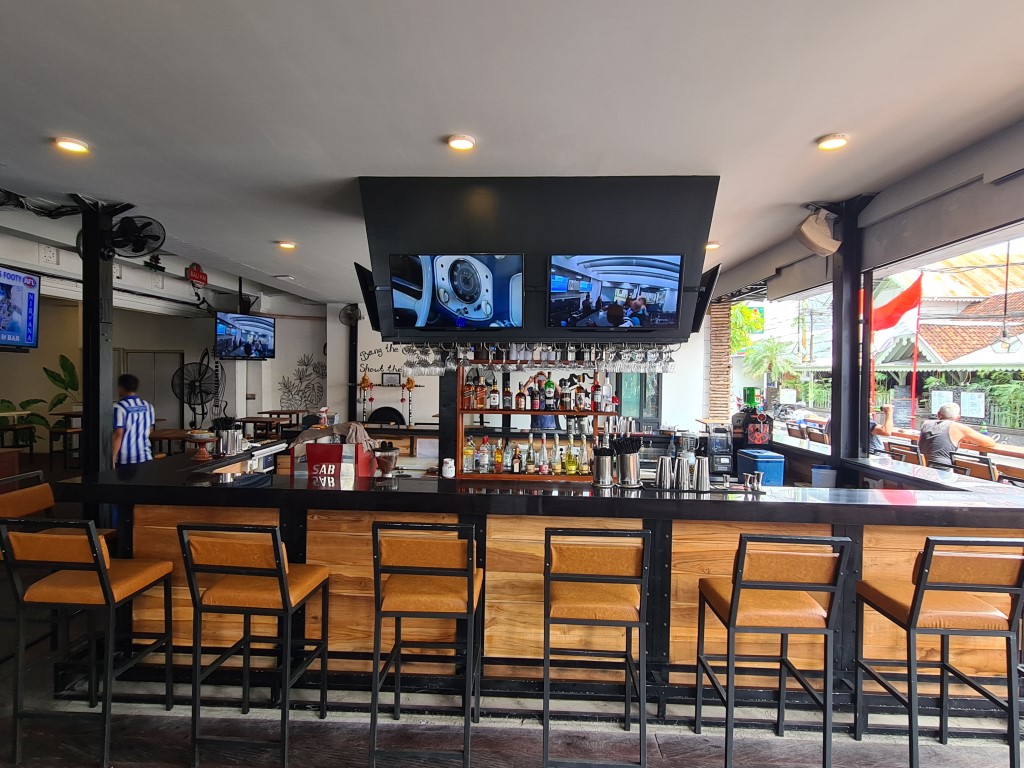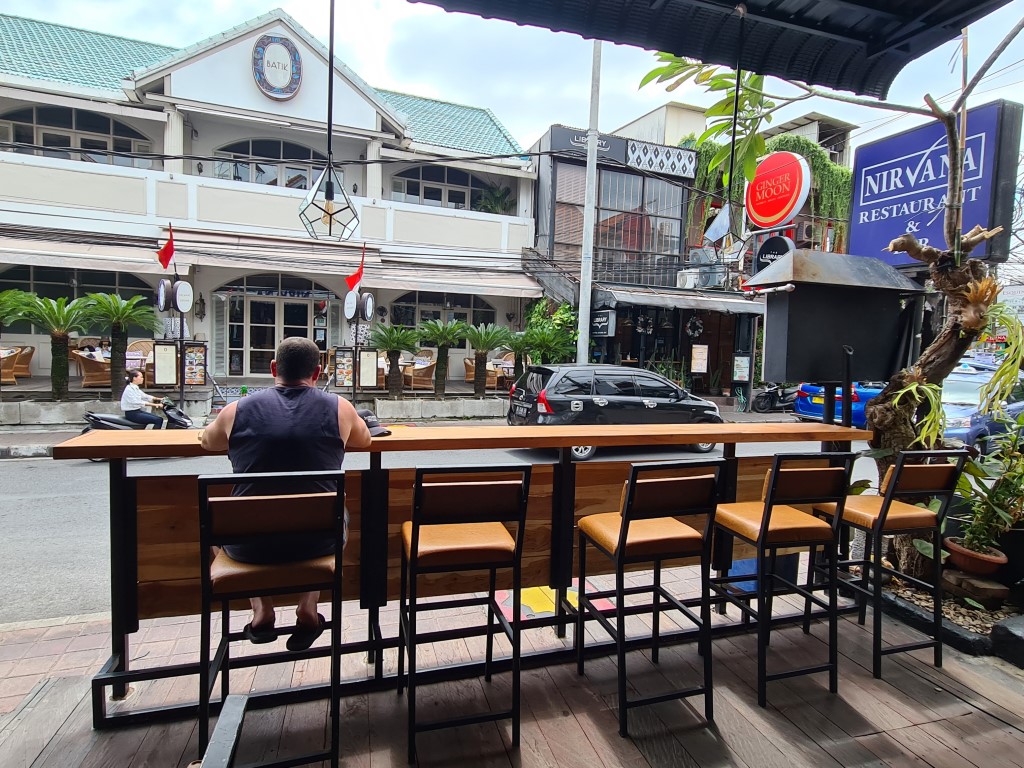 They also have shisha available with all the popular flavours from strawberry, gum, vanilla, cappuccino, mint, double apple and grape.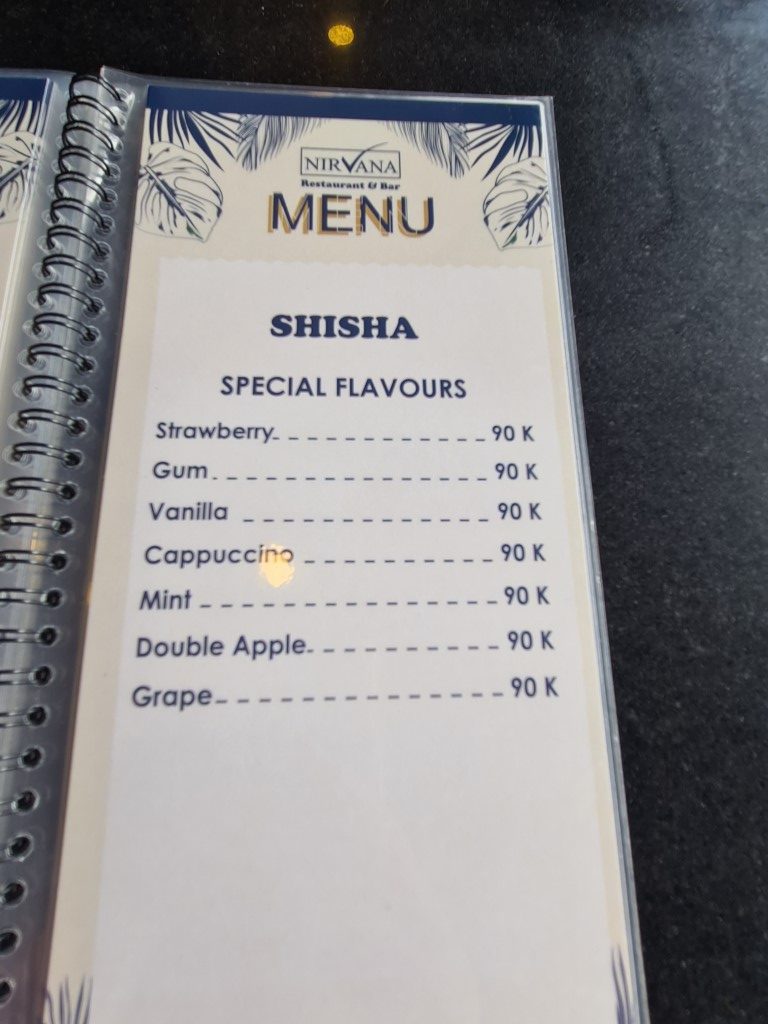 See some of the food menu available at Nirvana Sports Bar in Seminyak Bali: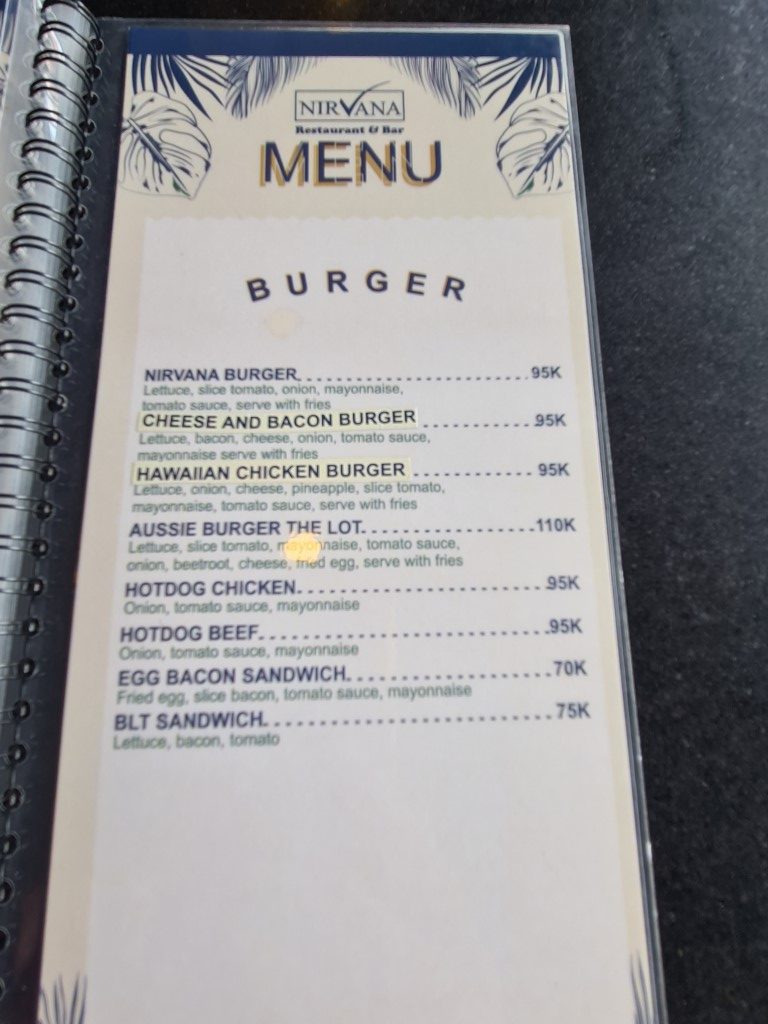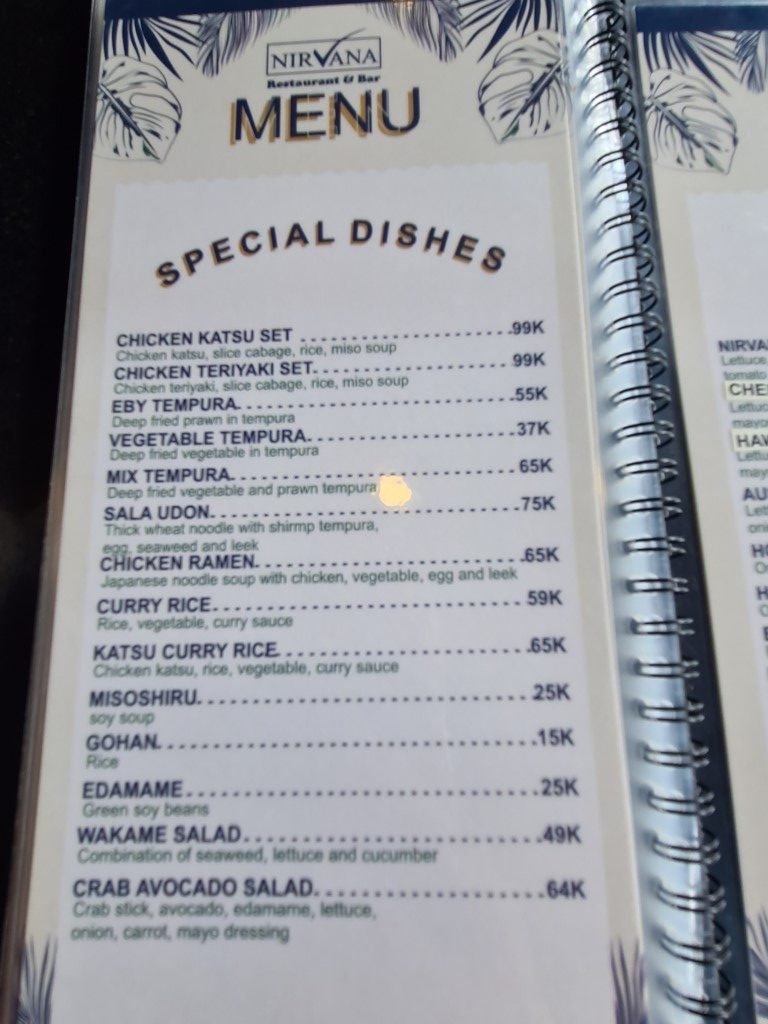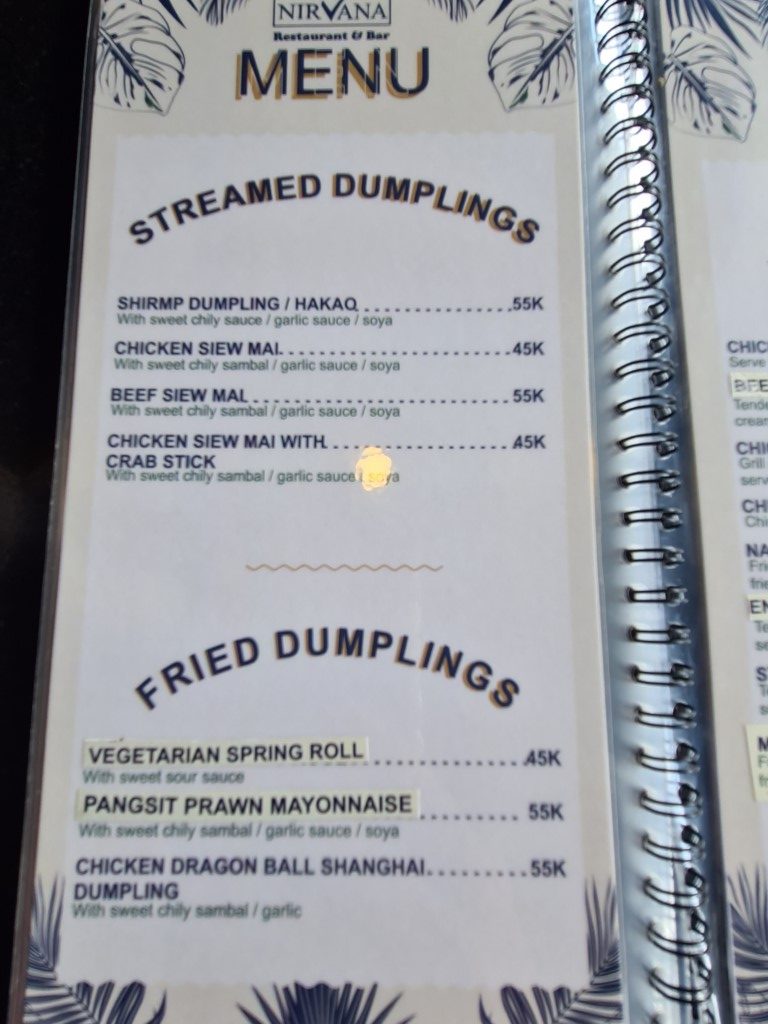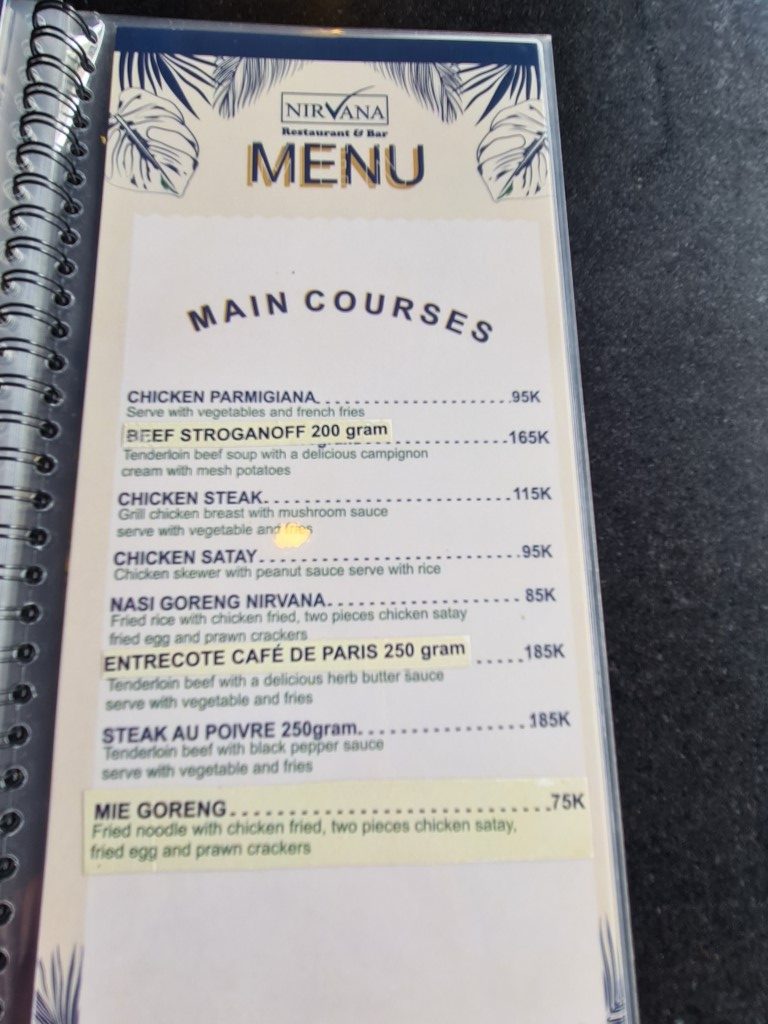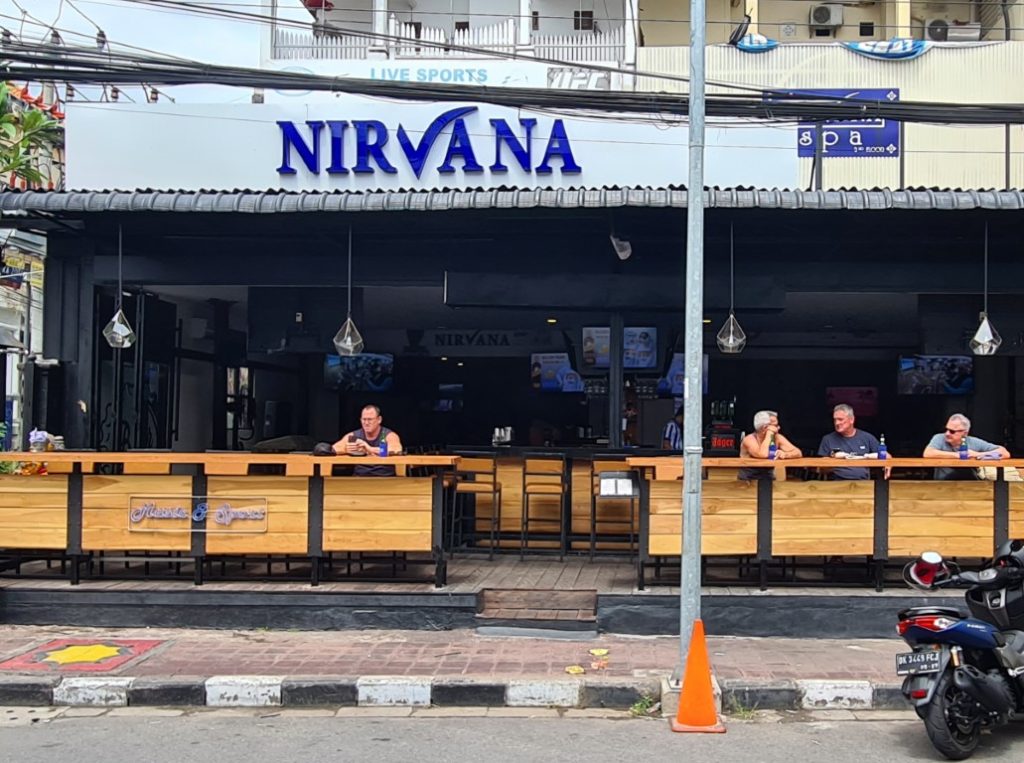 Nirvana Sports Bar
Jalan Kayu Aya
Seminyak
You can contact for reservations on Whatsapp +62 812 3811 2550
Check out the location of Nirvana Sports Bar in Seminyak Bali