The closest Covid Testing Clinic to the heart of Surfers Paradise is the Travellers Testing Clinic located at 80 Ferny Avenue, close the Mantra Crown Towers hotel. This clinic is run by 4Cyte Pathology https://www.4cyte.com.au/
YOU NO LONGER NEED TO GET A TEST AFTER 5 DAYS OF ARRIVING INTO QUEENSLAND. Read below.
Official opening hours are 7 days a week from 8am – 2pm. Due to the high demand of testing due to travellers to Queensland having to do a PCR test on the 5th day of arrival, or as close to the 5th day that is practical, they have been revising their opening hours.
On Tuesday 28th December 2021, they must have opened early. I saw the queue of around 100 people waiting at 7.30am and the line was flowing.
I went back at 11am and there were only 12 people in the queue so I joined to get my 5 day Covid test. Within 2 minutes of being in the queue a nurse came down the queue asking for everyone's  reason for attending. When I said i was there for the 5 day test she said The 5 day test has been abolished and we no longer needed to do that test and we could go and enjoy our holiday! I wondered why the queue was so short!
It is confirmed on the Queensland Government Website From 28 December 2021, hotspot travellers in Queensland are no longer required to get a COVID-19 PCR test on day 5 following their arrival into Queensland
https://www.qld.gov.au/health/conditions/health-alerts/coronavirus-covid-19/current-status/public-health-directions/travelling-to-queensland/entering-queensland-from-a-hotspot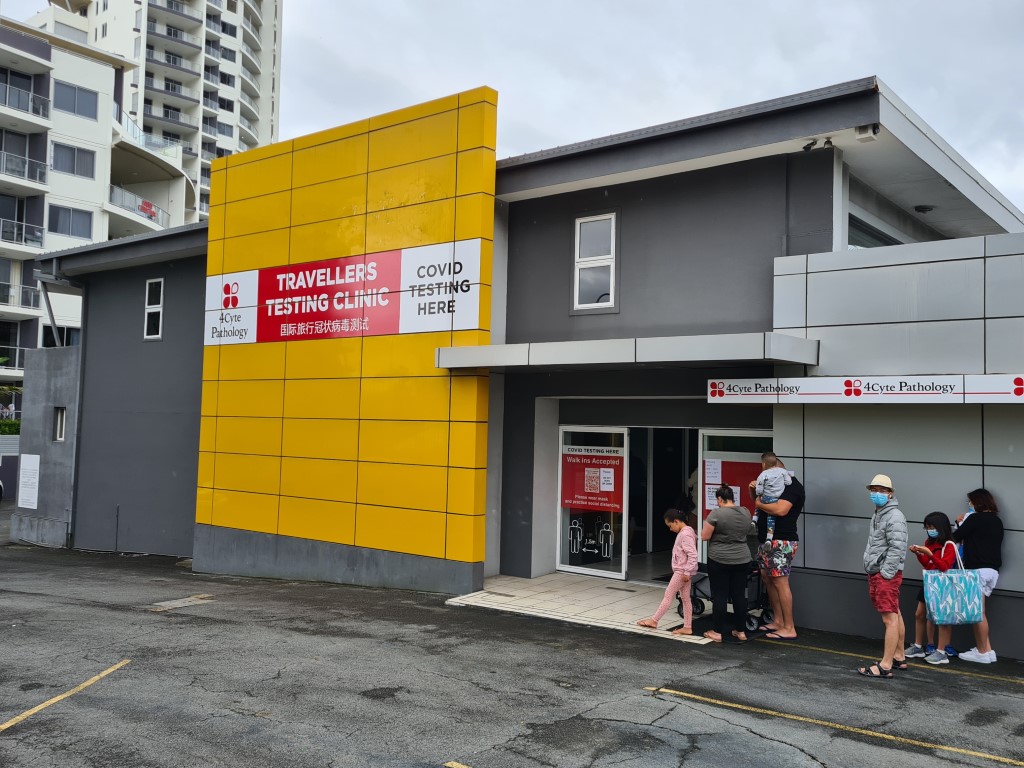 Surfers Travellers Covid Testing ClinicOpening hours listed on their website:
Please note hours are subject to change.
| | | |
| --- | --- | --- |
| Monday | 27/12/21 Christmas Public Holiday | 8:00am – 12:00pm |
| Tuesday | 28/12/21 Boxing Day Public Holiday | 8:00am – 12:00pm |
| Wednesday | 29/12/21 | 8:00am – 2:00pm |
| Thursday | 30/12/21 | 8:00am – 2:00pm |
| Friday | 31/12/21 New Years Eve | 8:00am – 2:00pm |
| Saturday | 01/01/22 New Years Day | 8:00am – 12:00pm |
| Sunday | 02/01/22 | 8:00am – 12:00pm |
| Monday | 03/01/22 NYD Public Holiday | 8:00am – 12:00pm |