Yum Cha at Royal Dynasty Chinese Restaurant Surfers Paradise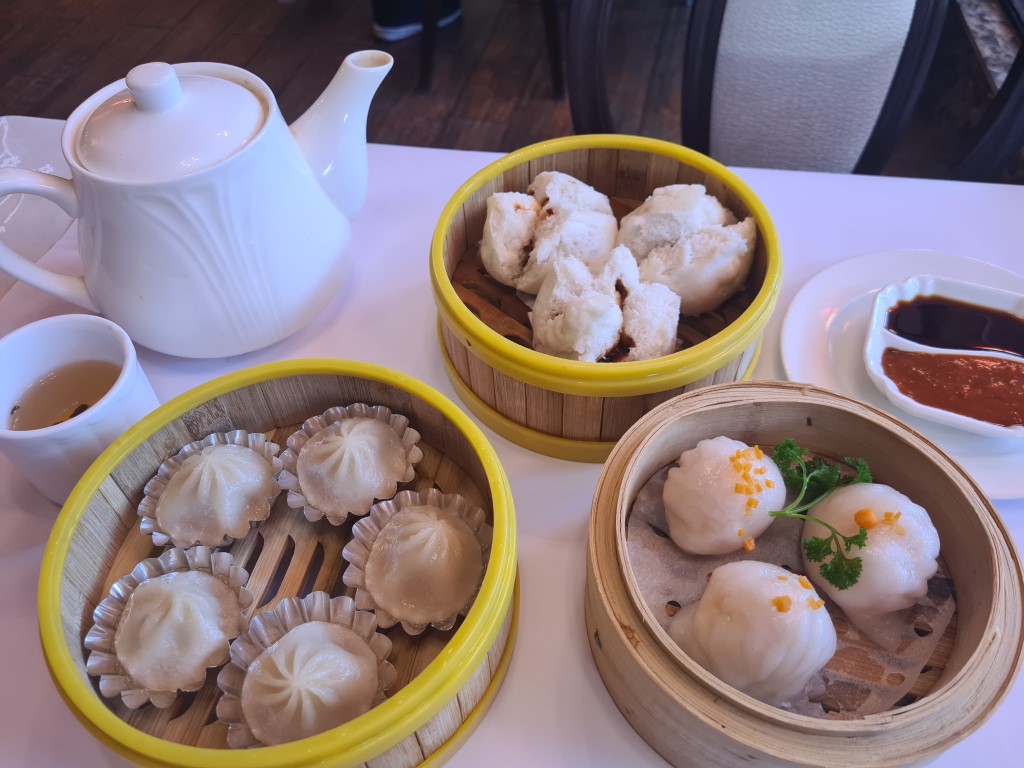 Royal Dynasty is an awesome Chinese restaurant in the heart of Surfers Paradise, located in the Circle on Cavill Mall, just off Surfers Paradise Boulevard, right next to the Cavill Avenue Light Rail Station.
I went in for Yum Cha which is one of my favourite meals. I ordered 3 of my favourite Yum Cha dimpling dishes – Steamed Prawn Dumplings Xiao Long Bao Shanghai Soup Dumplings and my favourite, the Char Siu Bao BBQ Pork Buns.
All these dishes were delicious! A very good feed and the staff were very welcoming and friendly.
This is a very nice Chinese Restaurant with a very nice dining area inside or there are tables and chairs located at the front on the mall.
A big thumbs up for their tasty Yum Cha dumplings. Yummy Yum Cha!
Royal Dynasty Chinese Restaurant
Circle on Cavill
3184 Surfers Paradise Boulevard
Surfers Paradise
Gold Coast
Open lunch and dinner 7 days a week
Website: Royal Dynasty
Check out the location of Royal Dynasty Chinese Restaurant in Surfers Paradise

[do_widget id=wpp-60]