Sentosa Island Singapore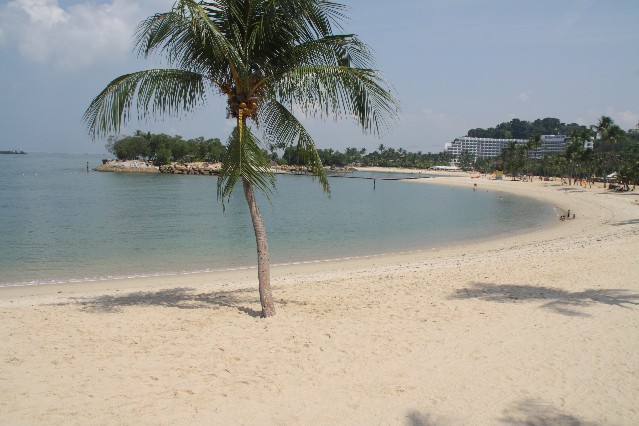 Sentosa Island is located right next to the southern part of Singapore, connected by a boardwalk, cable car and rail system. Sentosa Island has developed quickly with lots of theme parks, resort style hotels and lots of entertainment and has become one of the most popular tourist destinations in Singapore.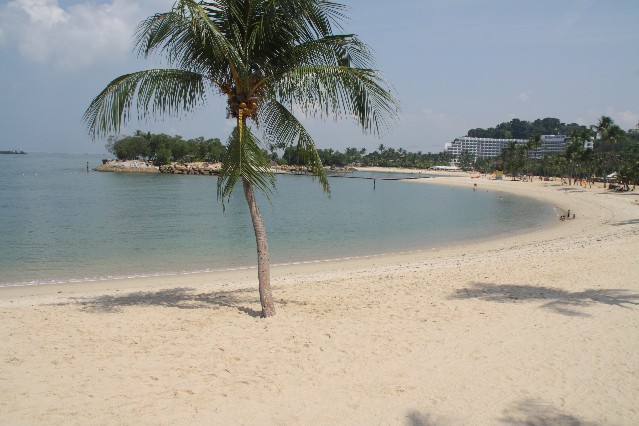 Sentosa Island is broken down into a number of different sections with varying attractions. These include:
The Beaches – 3.2km stretch of sandy beaches line the southern part of Sentosa Island facing the Singapore Strait. There are 3 beaches which make up this stretch of sand, Siloso Beach, Palawan beach and Tangjong beach. There are a number of resorts along the beach overlooking the sand and water. Some of resorts that are located right on the beach include the Siloso Beach Resort and Costa Sands Resort.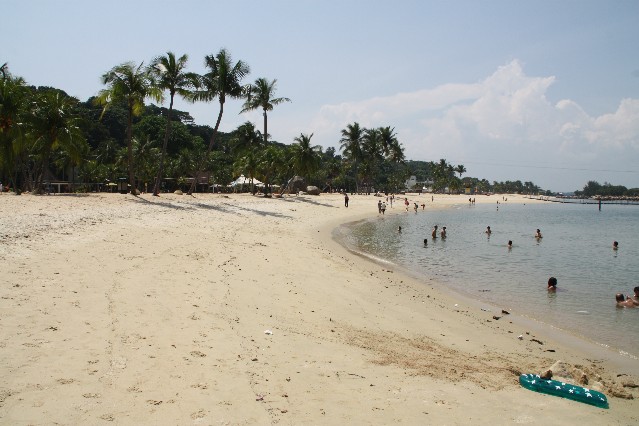 Siloso Point – this is probably the quietest part of Sentosa located at the western end of the island. At Siloso Point you will find some historical forts dating back to the 1878 – Fort Siloso. You will also find the S.E.A Aquarium at Siloso Point with a great marine tank with sea life on display.
Resorts World Sentosa is filled with world class luxury hotels and spa, 24 hour dining experiences, entertainment, shopping arcades and Universal Studios.
Imbiah Lookout – located in the heart of Sentosa Island has 11 main attractions – adrenaline pumping rides not for the faint hearted to nice relaxing nature walks. For the quickest way to get from the lookout down to the beach area take the fun Skyline Luge ride and race down the 688 meter track to the bottom.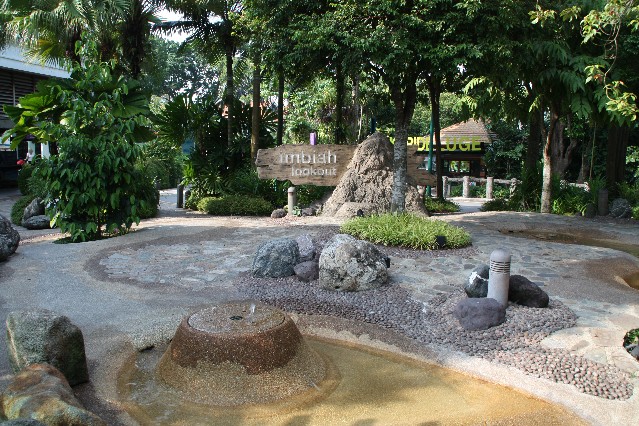 Serapong is the largest section of Sentosa located close to the eastern end of the island. There are luxury resorts and spas, Sentosa Golf Club which hosts the Singapore Open Golf Tournament as well as 2 other golf courses.
Sentosa Cove – Is a marina right on the eastern tip of the island with multi-million dollar residencies overlooking the marina.
The Boardwalk – is the bridge which connects Sentosa Island to Singapore. If you want to travel onto Sentosa Island by foot this is your only option. You can walk the whole way across or take the travellators across (escalator that doesn't go up!). Entrance to the Boardwalk is via Harbourfront and VivoCity Shopping Mall in Singapore. There is also a monorail light rail train that travels across the boardwalk from Vivocity to Sentosa Island called the Sentosa Express. Or if you like heights there is an exhilarating cable car that offers great views over the water, Sentosa Island and back towards Singapore. You can get a train to the Harbourfront MRT train station right in front of Vivocity. On weekends there are the Sentosa Boardwalk Bazaar markets along the boardwalk – Saturday 4pm – 11.30pm and Sunday 2pm – 9.30pm.
Entertainment and Attractions on Sentosa Island
There are loads of fun and exciting activities to do on Sentosa Island for all the family to enjoy. Some of the activities are for the adventurous, adrenline junkies and others are purely for childrens entertainment. Here are some of the best attractions on Sentosa Island Singapore:
iFly Singapore Indoor Skydiving centre is the world's largest indoor wind tunnel for skydiving. iFly Singapore is located on Siloso Beach Drive right next to the Beach Station which has transport connections to Orchard Road, City Hall and Marina Bay. iFly Singapore is open Monday 10.30am – 10pm and Tues – Sun 9am – 10pm. Experience the thrill of skydiving without the danger of jumping out of a plane. Anyone over 7 years of age can try the flying experience. They also have free WiFi internet access.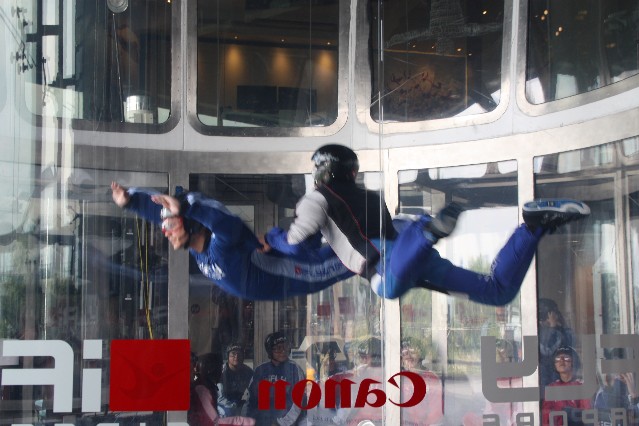 Wave House Sentosa is the ultimate wave machine for body boarding or surfing. Wave House Senstosa is located right on Siloso Beach with a great bar and restaurant to sit back while you are not catching some waves. Sit back, have a cold drink and watch the other people ride the waves. They even have championship competitions at the Wave House throughout the year.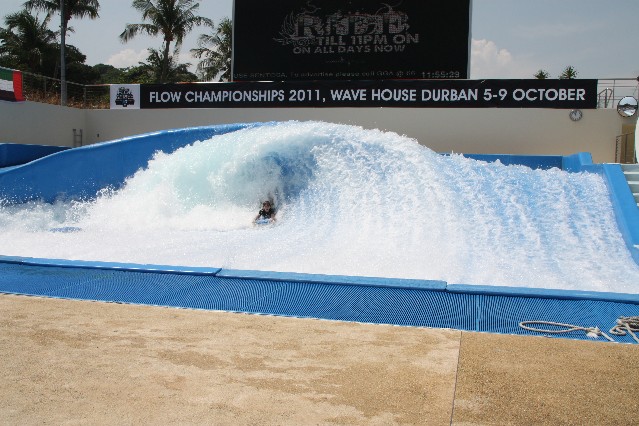 Butterfly Park and Insect Kingdom is located at Imbiah Lookout and had a range of different butterfly and insect species on display surrounded by tropical rainforest environment.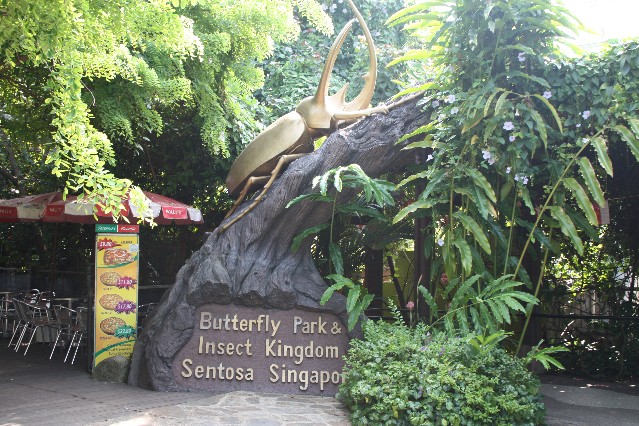 Universal Studios – the famous Hollywood theme park located within Resorts World Sentosa. Fun for the whole family.
MegaZip Adventure Park has a range of adrenline pumping activities like rock climbing, zip lines, rope walks, circus trapeze rides, and trampolines. Located on Imbiah Hill.
Bars and beach clubs on Sentosa Island
Sentosa has some great beach clubs / bars to sit down for a cool drink overlooking the beach. At night time the fun cranks up at this bars with some wild parties and events happening until late at night.
Azzura Beach Club is a multi-level entertainment and dining complex which is home to Sentosa's wildest nightclub The Harem. Located right next to Siloso Beach, Azzura Beach club has a large swimming pool for taking a cool dip in between cocktails.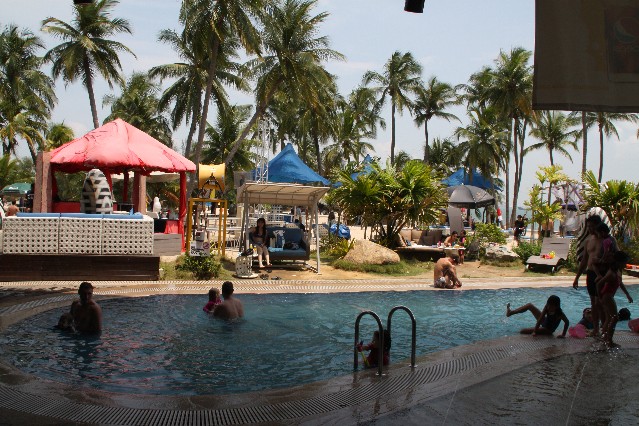 Bikini Bar has a reputation for some of the wildest parties in Singapore. Right next to Siloso Beach, pack your bikini or your boardshorts and get ready to party till late. Watch live sport on their large screens.
Coastes Singapore is another fine beach club right down on Siloso Beach. With lounge chairs down the front overlooking the beach, a great range of cocktails, drinks and food and some very cool music.
Tanjong Beach Club located along Tanjong Beach Walk overlooking Tanjong Beach. With a large swimming pool, beach chairs with umbrellas down on the sand and a great selection of drinks and food.
Hard Rock Cafe, not a beach club but a great example of the Hard Rock chain. Great American style food like burgers, ribs, steaks as live music throughout the week and weekend.
Getting to Sentosa
You can get a taxi to Sentosa Island which will cost around S$20 from the centre of Singapore (Orchard Rd/Scotts Rd). There is an additional S$5 entrance fee for cars onto Sentosa Island. If you have a reservation for any of the hotels on Sentosa take a copy of your reservation and you do not have to pay this S$5 entrance fee.
Or catch an MRT train to HarbourFront MRT station which is right next to Vivocity Shopping Mall. From Vivocity you can either walk across the boardwalk, catch the light rail or go over on the sky cable car to Sentosa Island.
Have fun on Sentosa!
[do_widget id=wpp-14]