Tasty Korean Food in Brisbane CBD at Maru Restaurant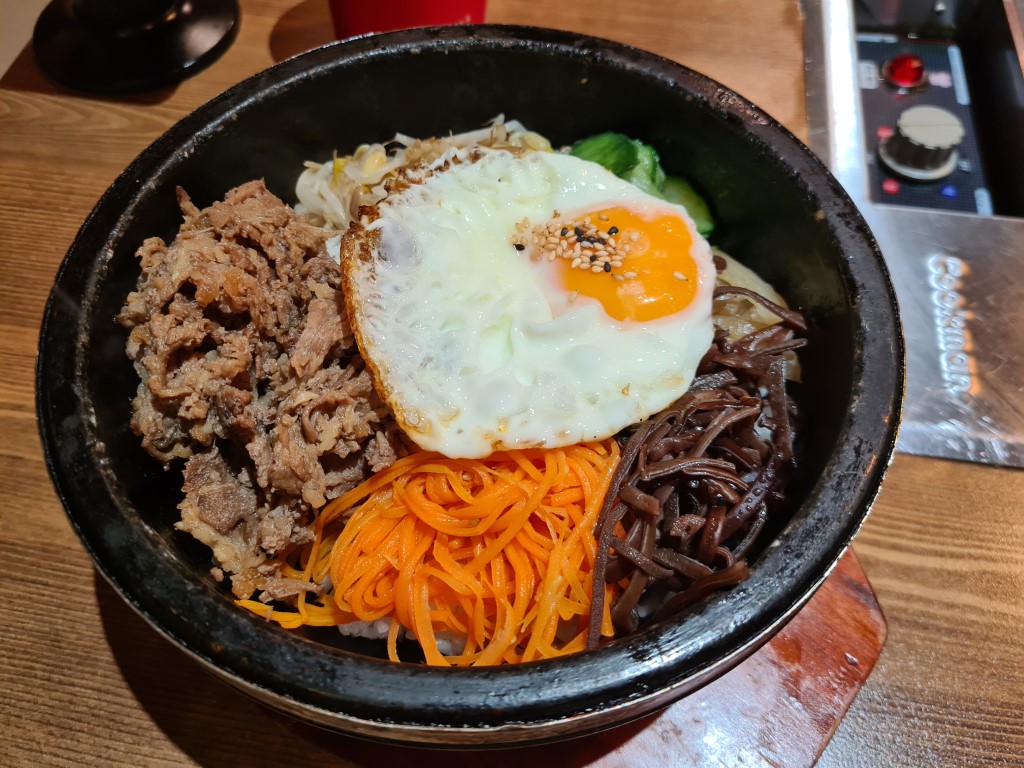 Maru Restaurant is a great Korean Restaurant spread across 2 floors, right in the heart of Brisbane City CBD. Located on Elizabeth Street, Maru serves a huge range of Korean dishes including soups and Korean stews, Korean Fried Chicken, Korean BBQ and my favourite Korean dish Bibimbap, a big bowl of yummy rice with meats and vegetables.
There is 2 levels of dining. Most of the tables have a built in gas BBQ so you can cook up a selection of meat, seafood and vegetables at your table. I did not get to try the BBQ so will be back to this excellent Korean restaurant soon to try that.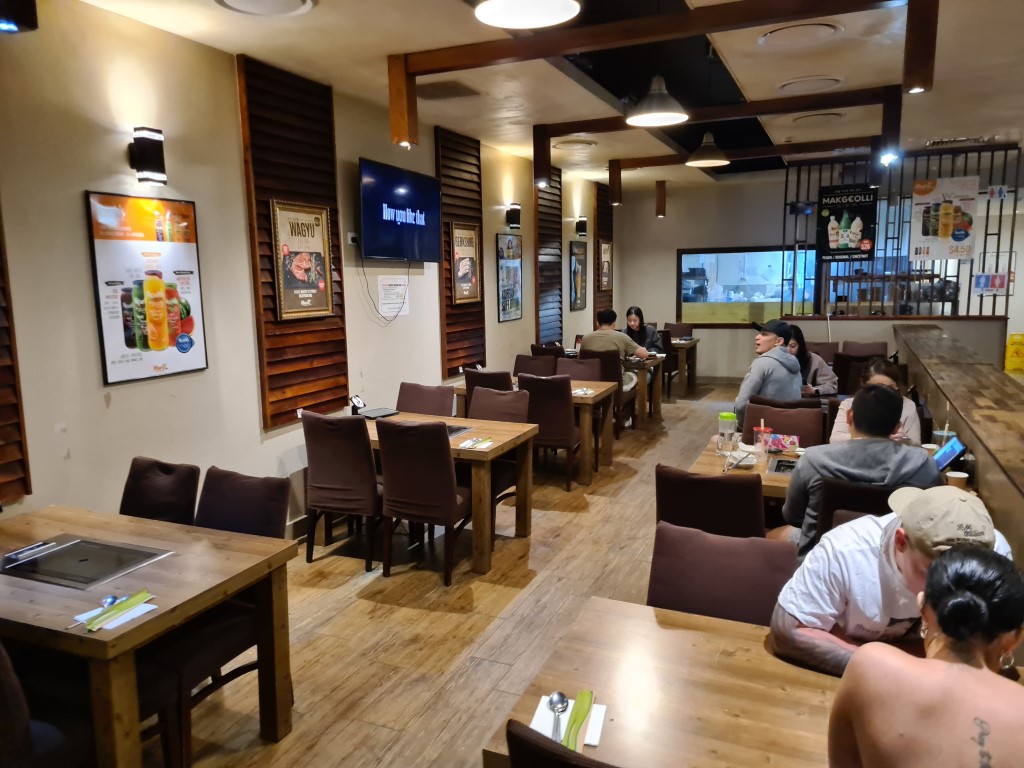 I went in for lunch to try their Marinated Beef Bibimbap ($20.80). This is my way of judging if a restaurant serves good Korean food. This bibimbap was really good. Served in the traditional stone bowl which has been super heated in the oven so that the rice, vegetables and meat continue cooking as you plough through. I mixed all my ingredients together but made sure I leave some rice at the bottom of the bowl so at the end of the meal I can eat the nice crispy overcooked rice. So good! I would say this is one of the best bibimbap I have had in a long time.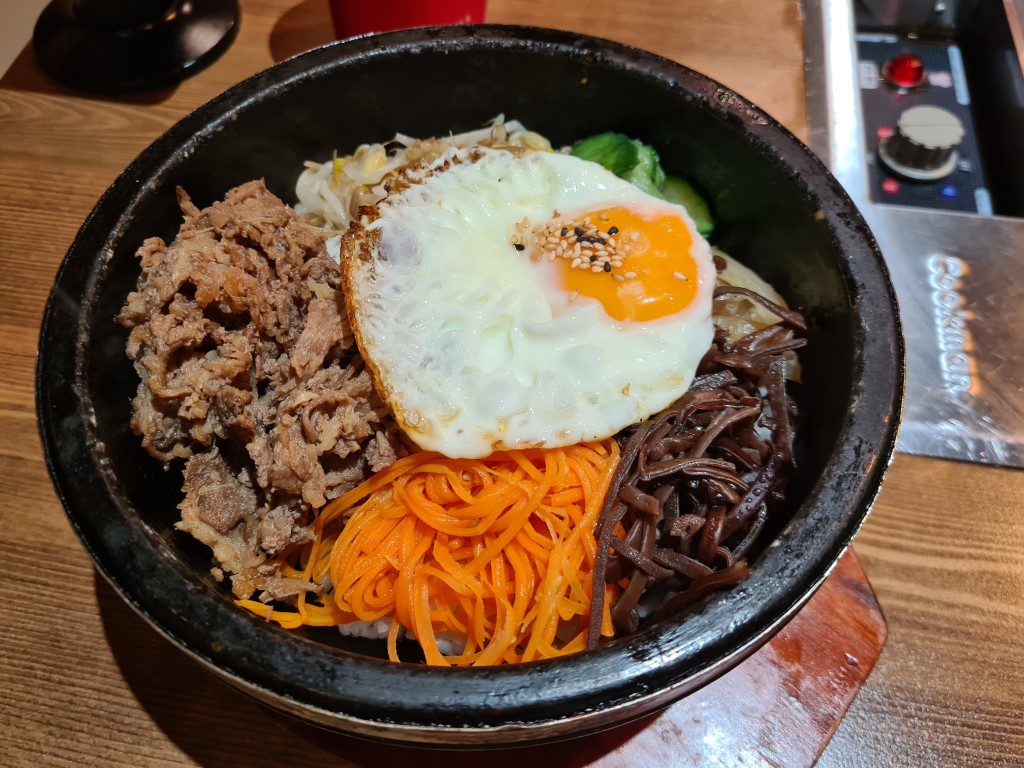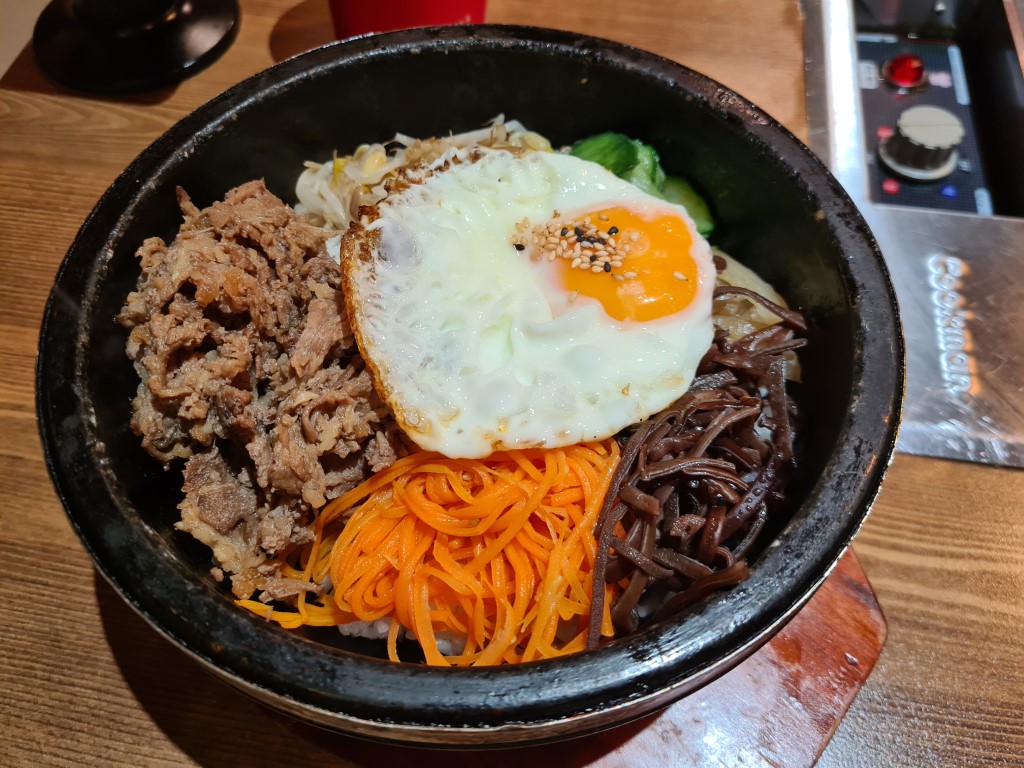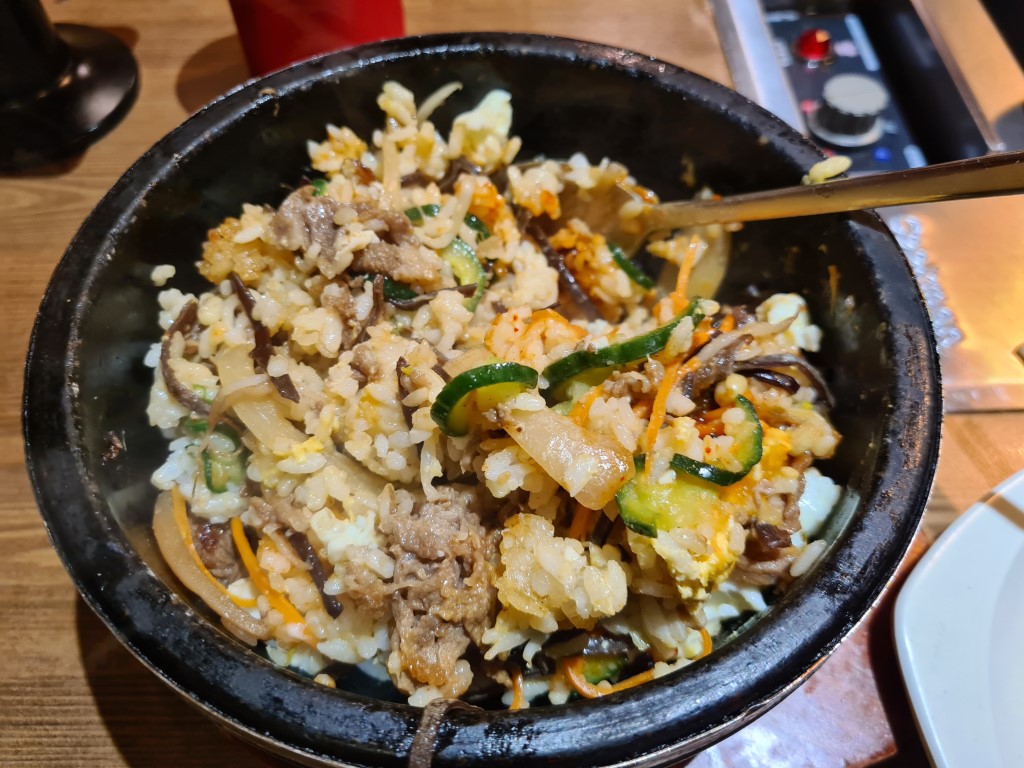 As with all Korean restaurants, once you order they bring out some small side dishes to have with your meal. They brought out 2 dishes, a Korean kimchi and some Korean coleslaw. They also brought a small bowl of the very spicy gochujang red chilli paste to mix in with my bibimbap to ramp up the spiciness level.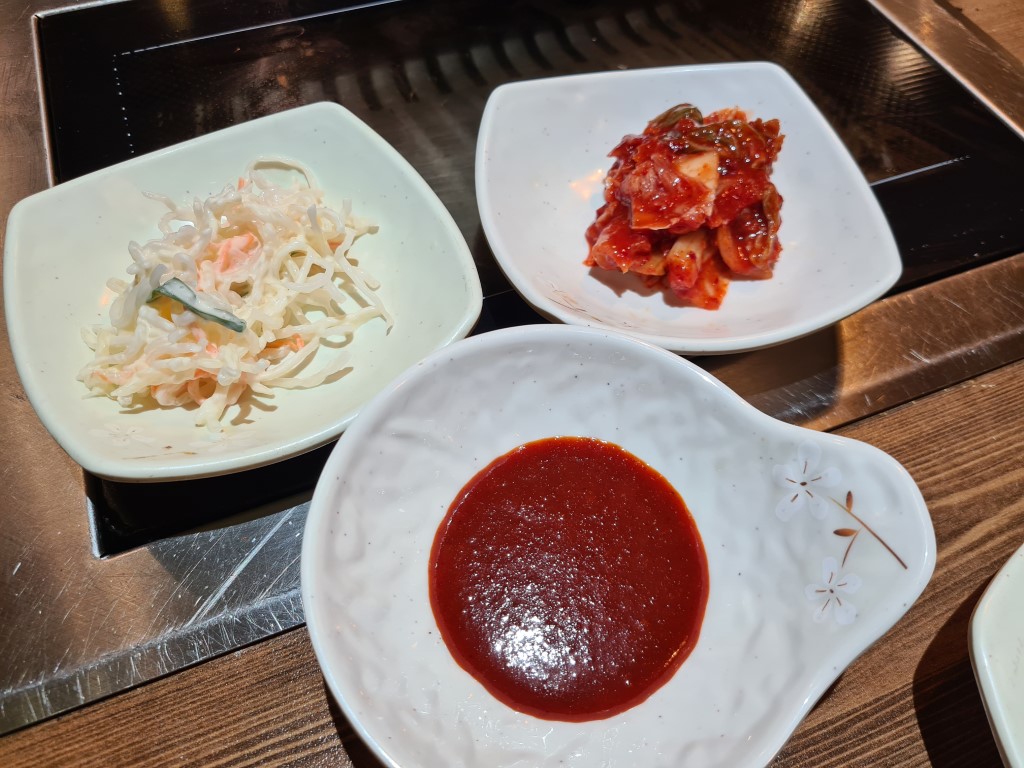 Ordering is very easy at Maru as each table as an iPad tablet which has the food and drinks menu on it and pictures of all the food. You can just click on what you want and the order is sent straight to the kitchen. Once you are ready to pay, you do need to go pay at the front and not through the iPad.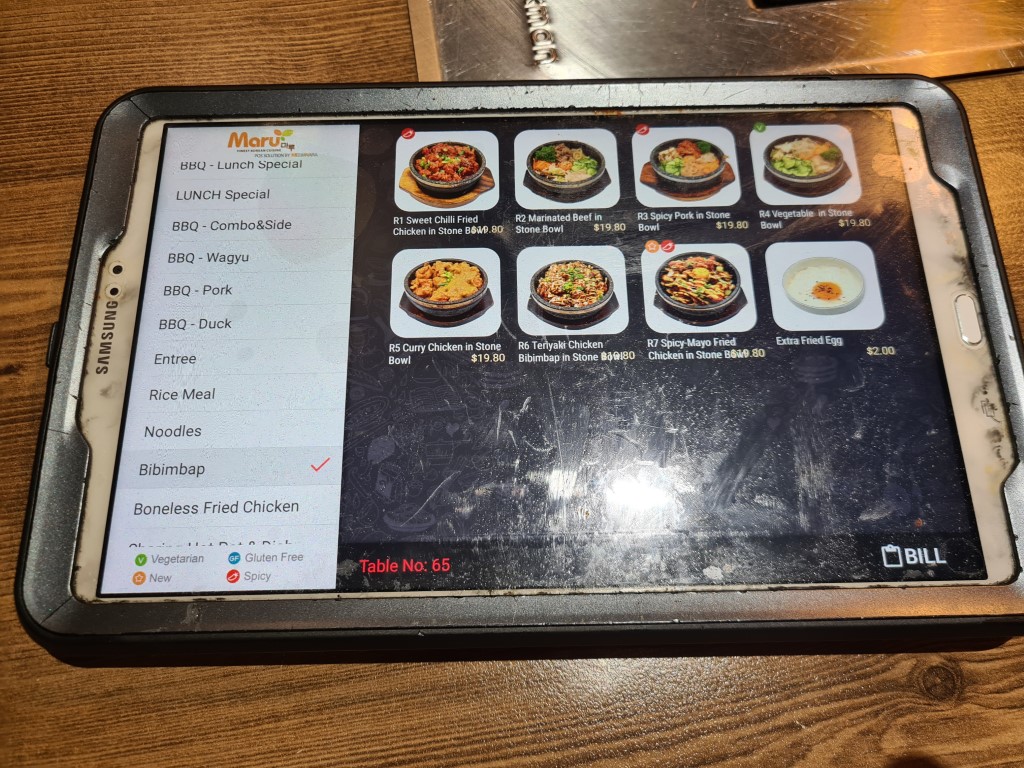 Prices are very reasonable at this Korean city restaurant. I give the bibimbap 2 thumbs up so I look forward to my return to Brisbane to try their Korean BBQ.
Maru Korean BBQ Restaurant
157 Elizabeth Street
Brisbane City
Website: https://marurestaurant.com.au/
Check out the location of Maru Korean Restaurant in Brisbane City CBD