Tasty Laksa at Ever Laksa Sydney CBD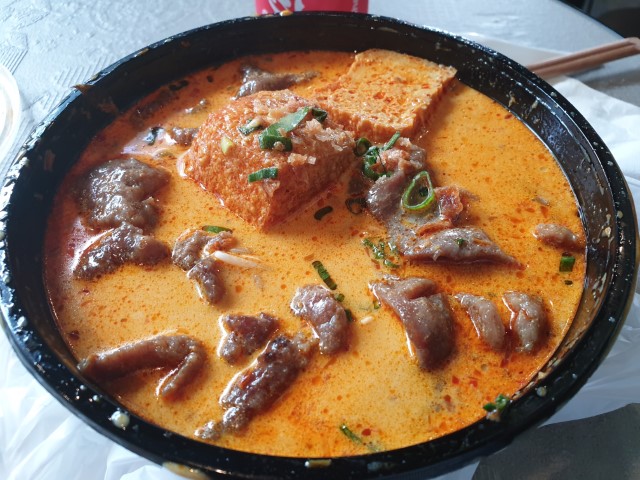 Ever Laksa is a small food store located with the Westpac Place at 283-285 Kent St, Sydney right in the heart of the Sydney CBD, close to Wynyard Train Station.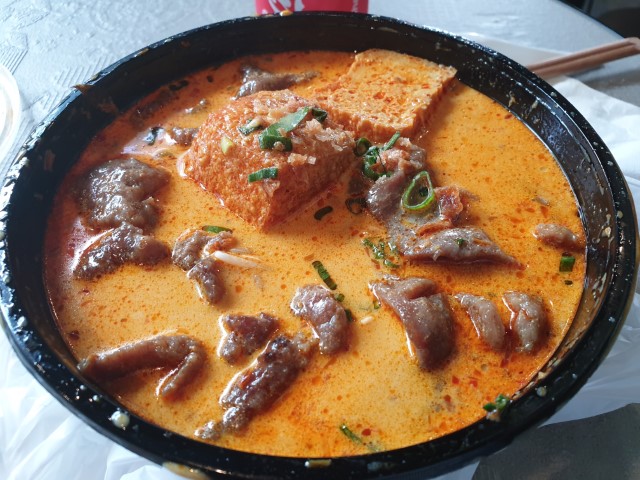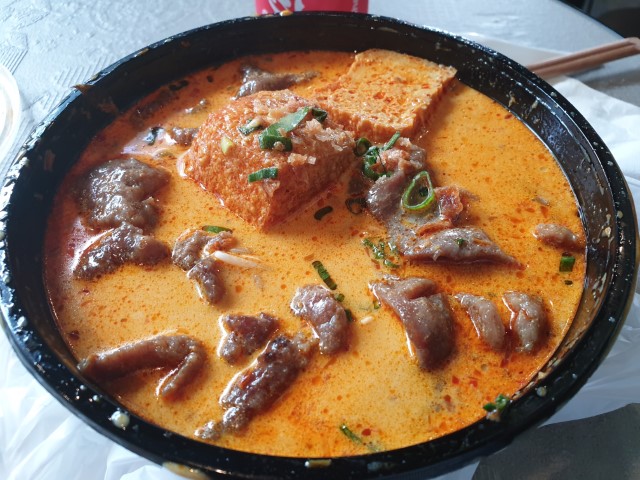 Ever Laksa specialise in delicious Laksa noodle soups and also serve up some other tasty Malaysian/Singaporean dishes like Hainanese Chicken Rice, Beef randang and Chicken curry.
This food store opened in late 2019 after the completion of the redevelopment of the Westpac Place Food Court. I visited in January 2020 and tried their Beef laksa ($13.50) and give it my two thumbs up for a great tasting laksa.
For their laksa noodle soup, they have 2 types of noodles, 1 is the classic thin laksa noodle and the other is a nice thick egg noodle. The soup is thick and packed full of complex flavours. Toped with some deep fried tofu and a good serving and delicious, good quality beef.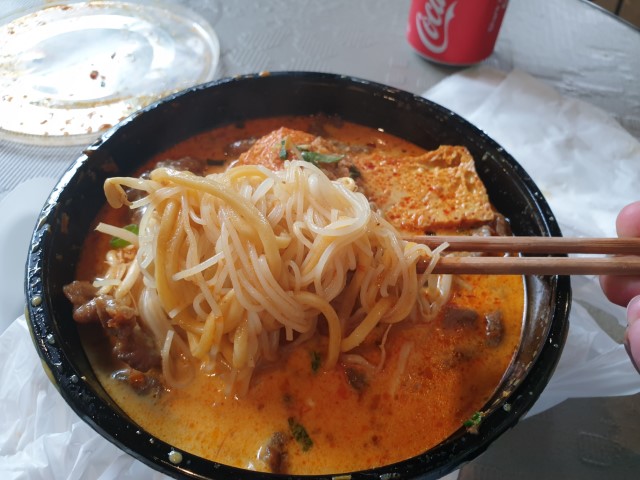 Also on the menu is fried Char Kway, Vegetarian $13, Chicken or Beef $14, Seafood $15 or Combination $16. Other tasty dishes include their chicken satay sticks, Mie Goreng (fried noodles) and Nasi Lemak.
The other main dish at Ever Laksa is their classic Malaysian Chicken Curry which is served with either rice or roti bread ($12.50).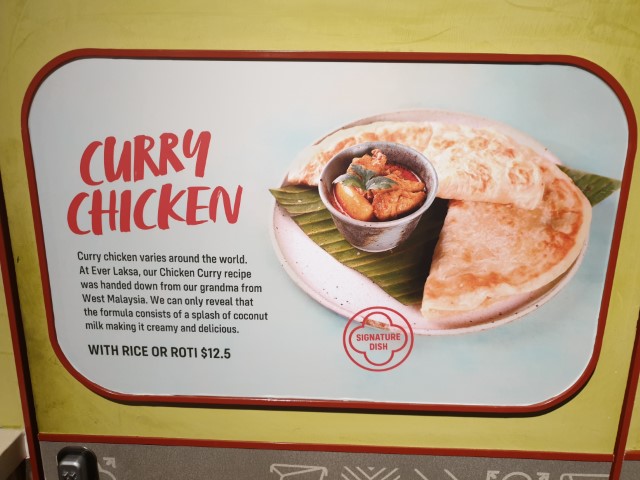 I'll be back at Ever Laksa soon to try their chicken curry!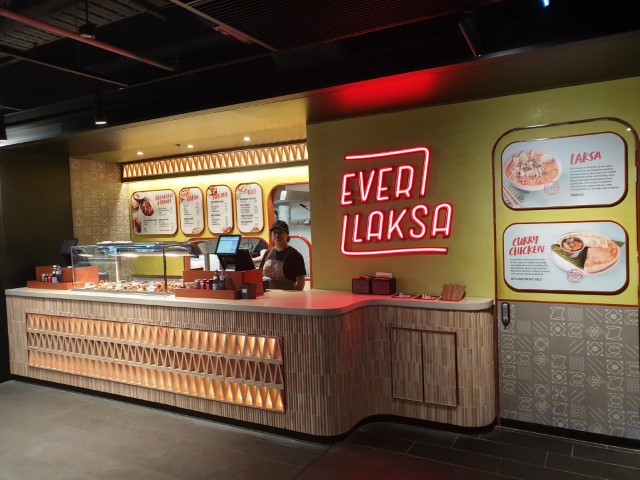 Ever Laksa
Westpac Place
283-285 Kent St
Sydney CBD
Website: https://everlaksa.com.au/
Open 11.30am – 3pm Monday to Friday.
Check out the location of Ever Laksa at Westpac Place Sydney CBD