Tasty Smashed Burgers at Milky Lane Parramatta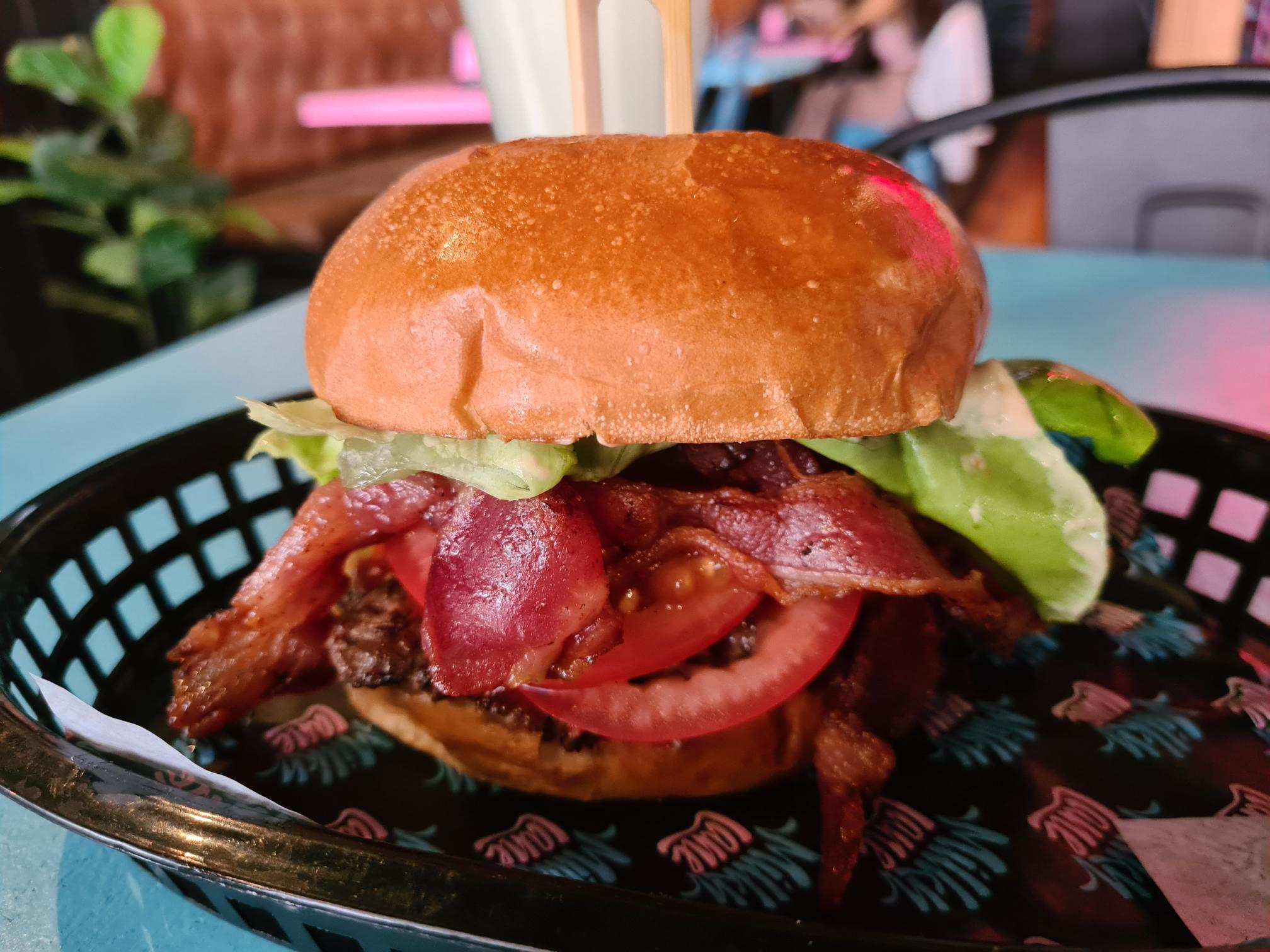 Milky Lane is an excellent Burger restaurant located on Macquarie Street Parramatta, serving very tasty smashed burgers. There is a chain of Milky Lane restaurants also found at Bondi, Crows Nest, Cronulla, Newcastle, Terrigal, Canberra, Newstead in Brisbane and Surfers Paradise Gold Coast.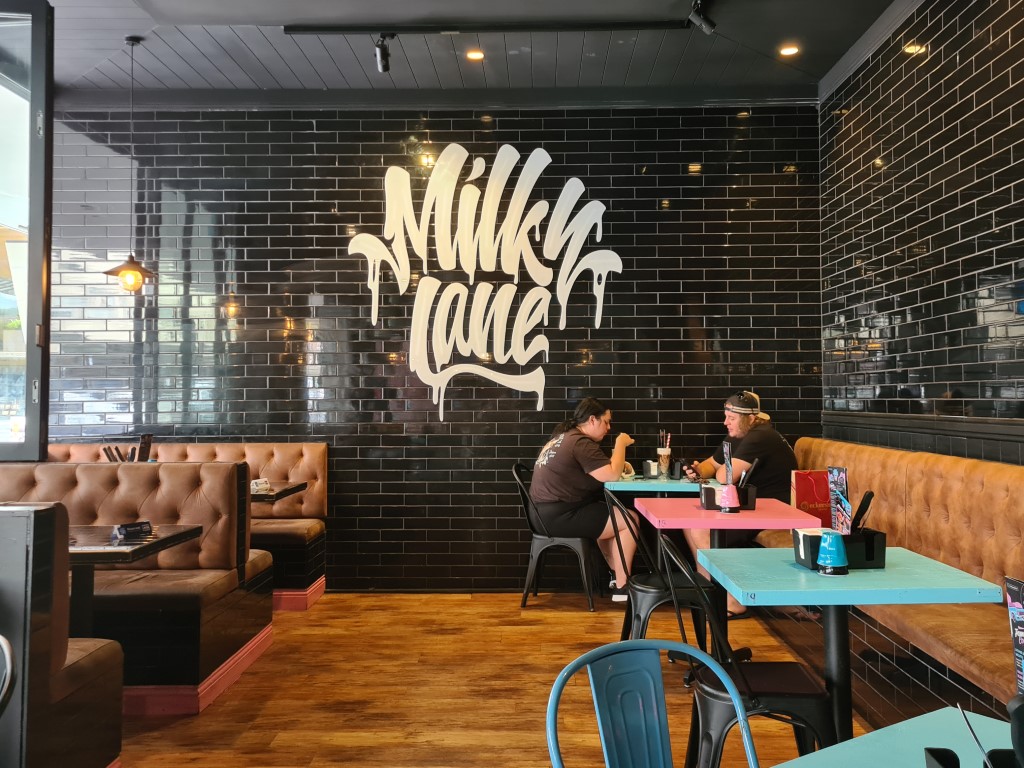 I went in to the Milky Lane Parramatta restaurant for a lazy Sunday lunch and I think this is one of the coolest restaurants in Parramatta. The restaurant is decked out like an American Diner with cool decor inside including large murals on the wall. There is a fully decked out bar and in one corner they have 3 retro video games like Mortal Kombat and Mortal Kombat II. They are also playing some cool music.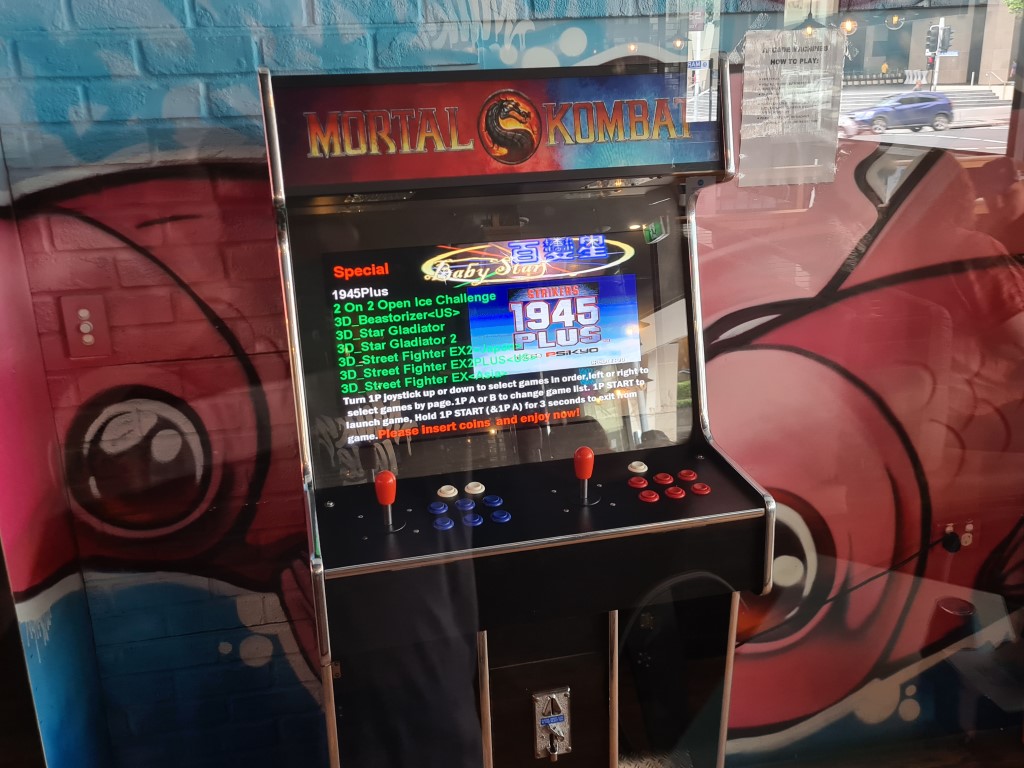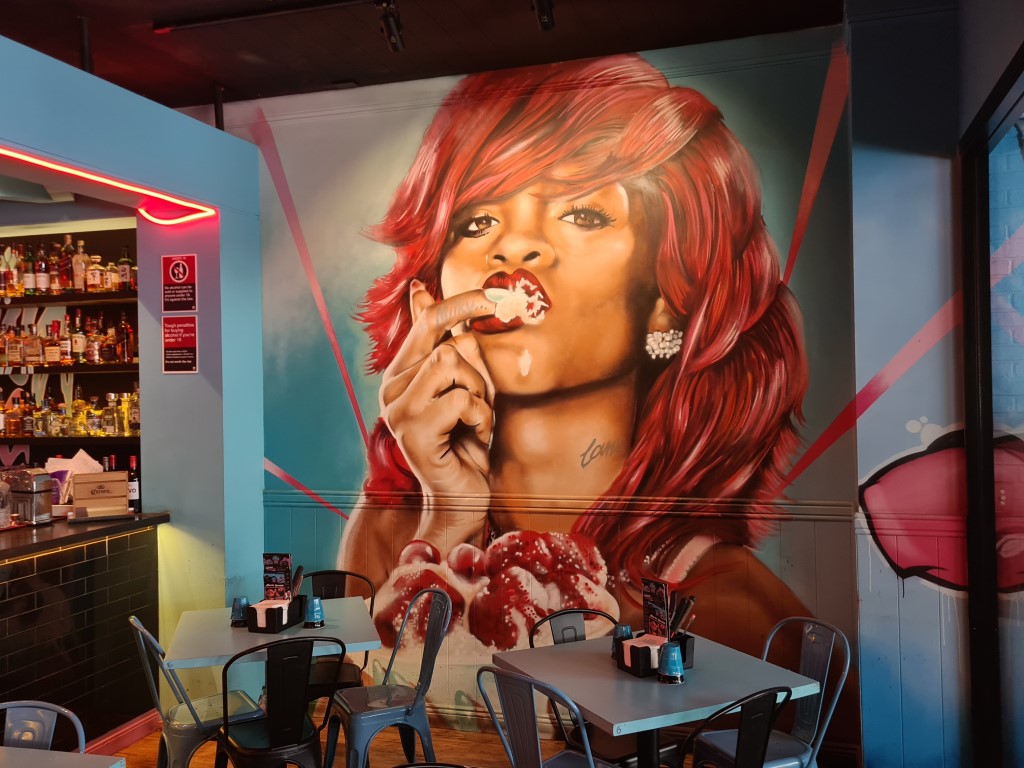 I had their tasty Milky Lane Burger ($18) which comes with 2 smashed beef patties, double American melted cheese, fresh tomato, diced onions, pickles, lettuce, Milky Lane Sauce and Ketchup. For an extra $3.10 I went with their recommendation of having the burger with maple smoked bacon. Bacon does make everything better! This is a tasty burger. Get your napkins ready as it is a bit messy with the sauce and ketchup oozing out over your fingers.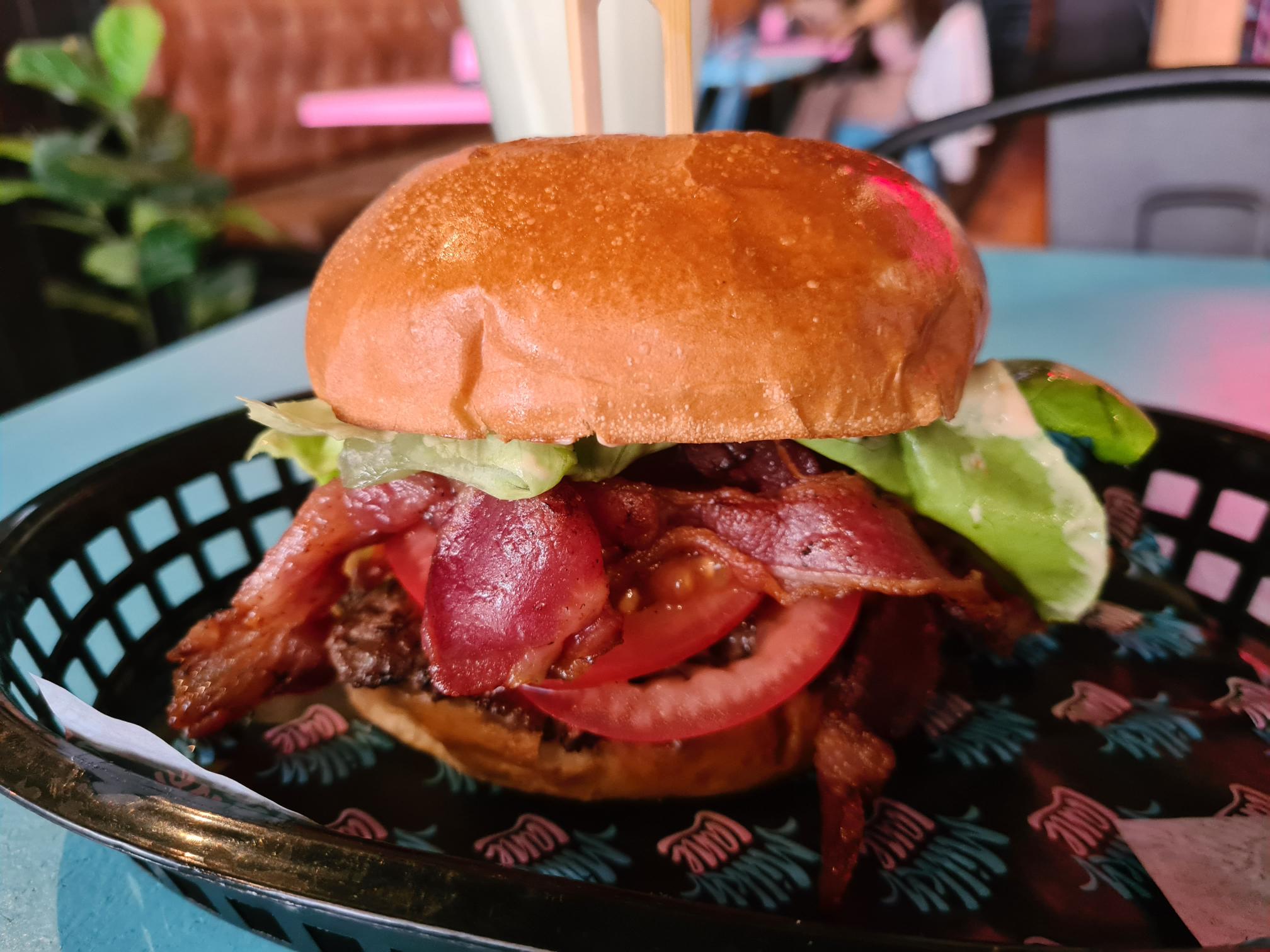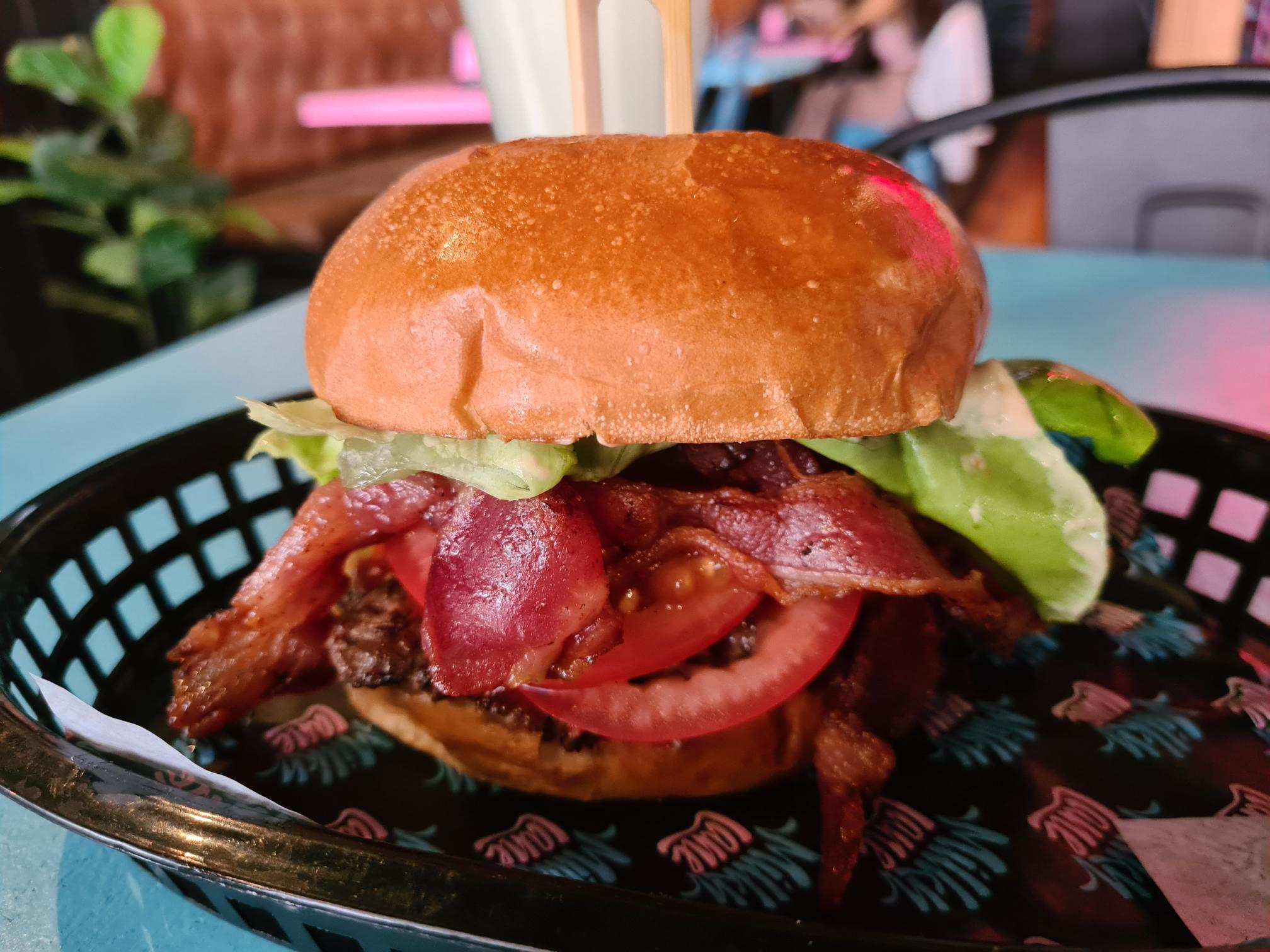 With my burger I had a Vanilla Thickshake ($9.90). This is more of a thick milkshake than your classic thickshake but still a tasty milkshake. It should be at close to $10!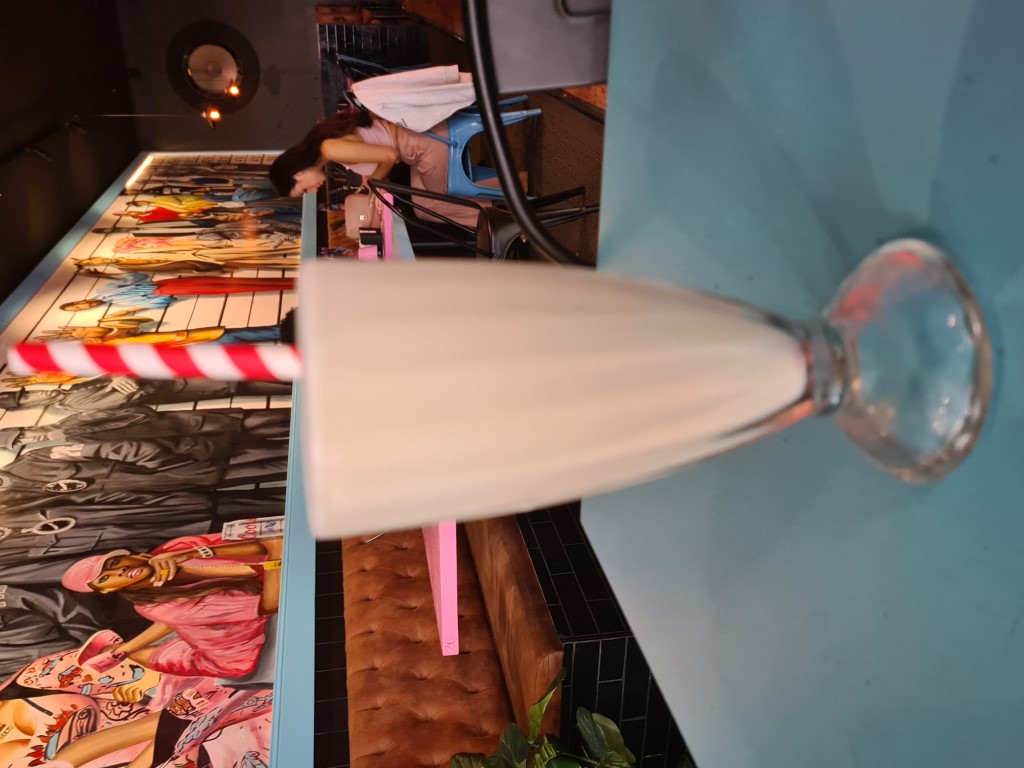 This is a very casual dining restaurant, friendly staff, good for either a quick lunch or dinner or kick back with some friends for some tasty food and drinks. They are licenced so have a rage of beers, wines and cocktails to choose from.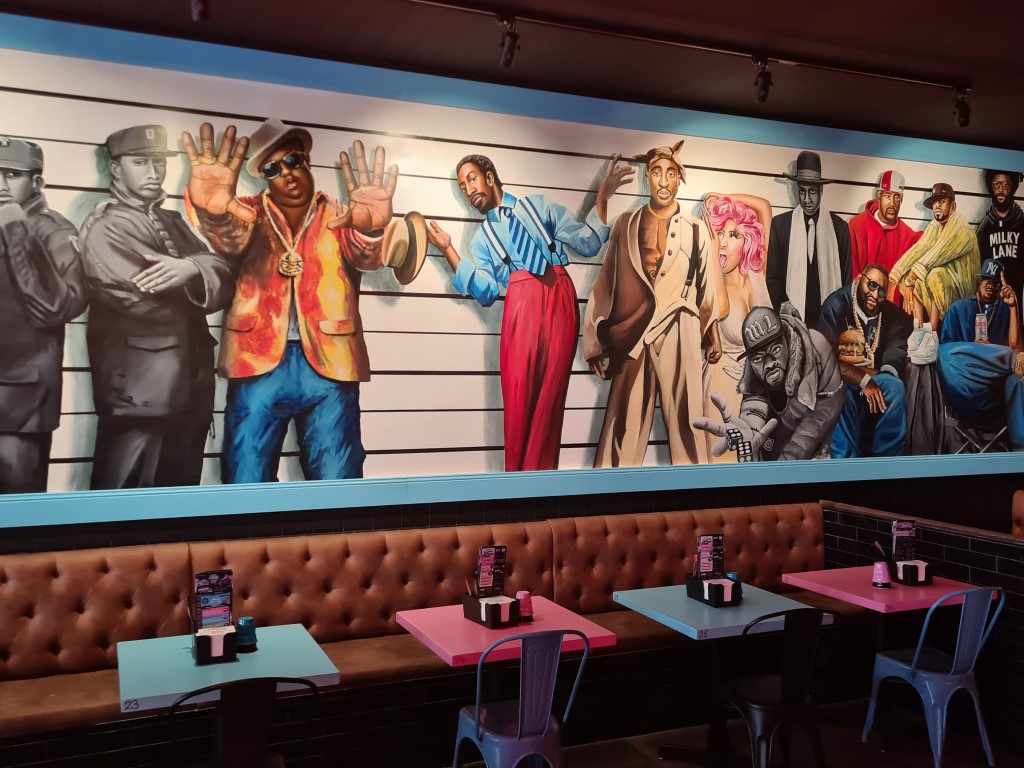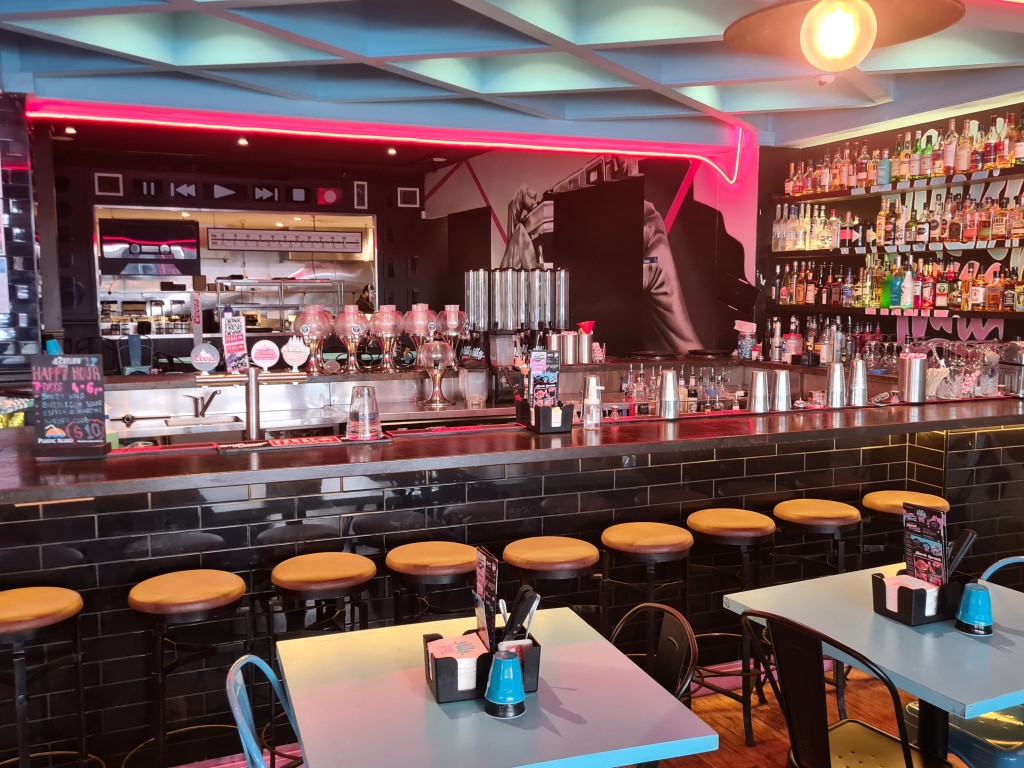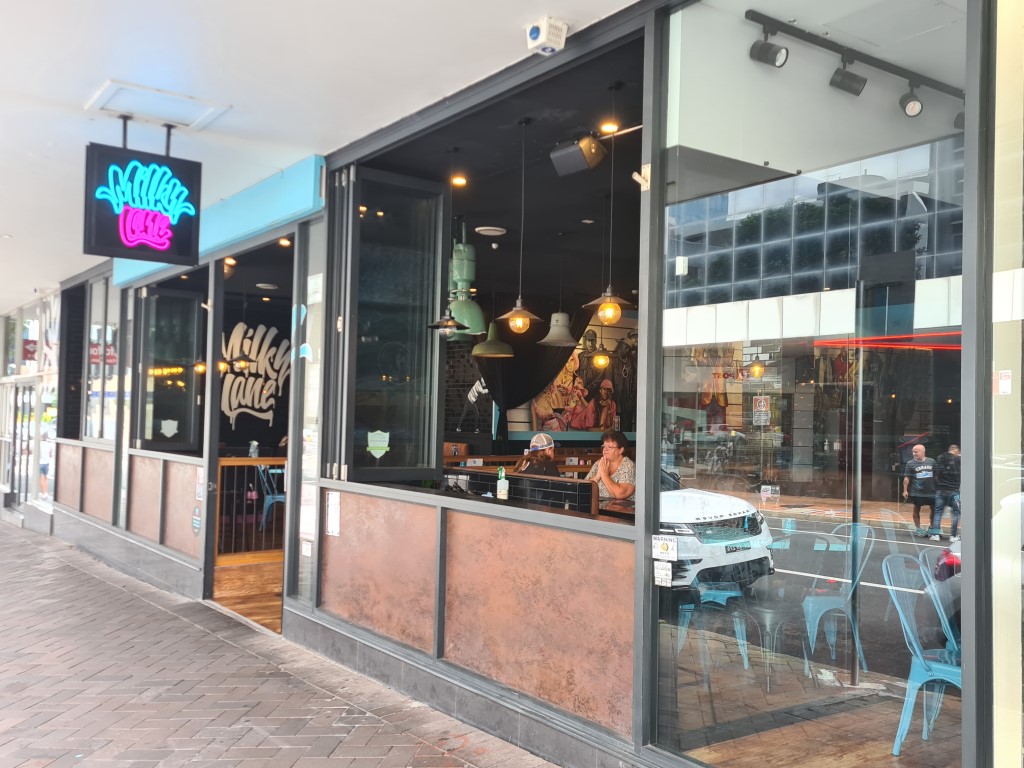 Milky Lane
20/22 Macquarie Street
Parramatta NSW 2150
Ph: (02) 9689 3893
Website: https://milkylane.co/
Open 7 days a week for lunch and dinner 11.45am- 9pm
Check out the location of Milky Lane in Parramatta