Tasty Ramen in Darwin at Oishi-ya Japanese Restaurant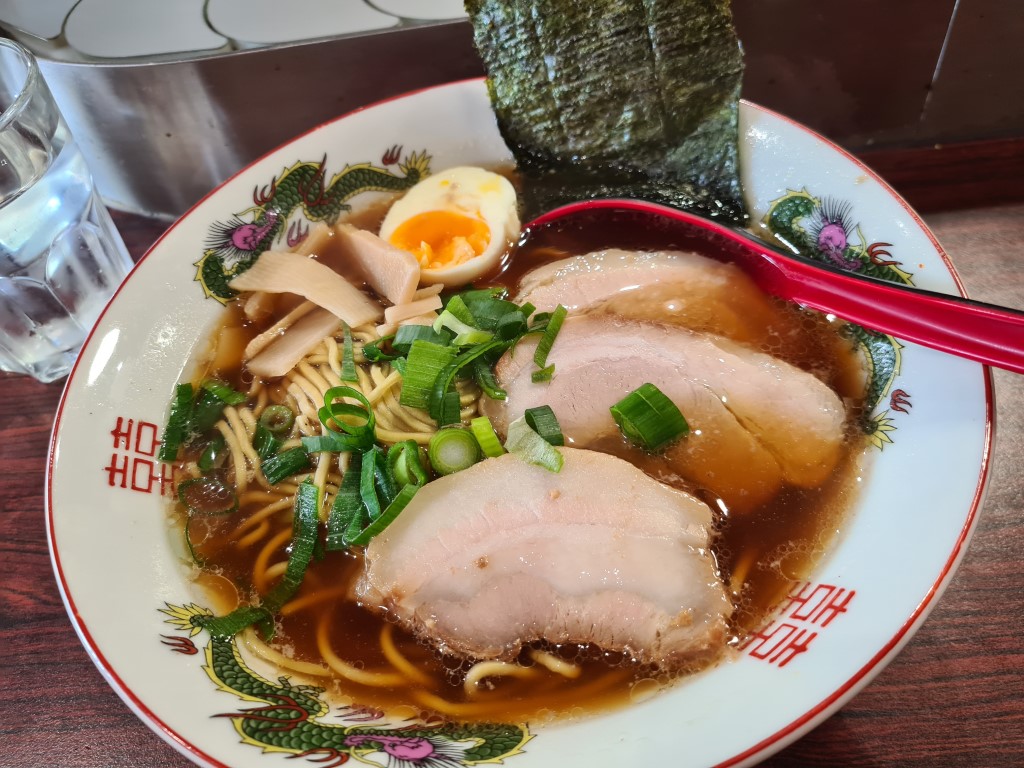 Oishi-ya Japanese Restaurant is one of the best restaurants to get traditional Japanese food in Darwin. Located on Mitchell Street in the heart of Darwin city, part of the Mitchell Centre Shopping Mall. Oishi-ya has a huge menu serving all the classic Japanese dishes like sushi, sashimi, bento boxes, rice and noodle dishes and they have a selection of 10 different ramen noodle soups.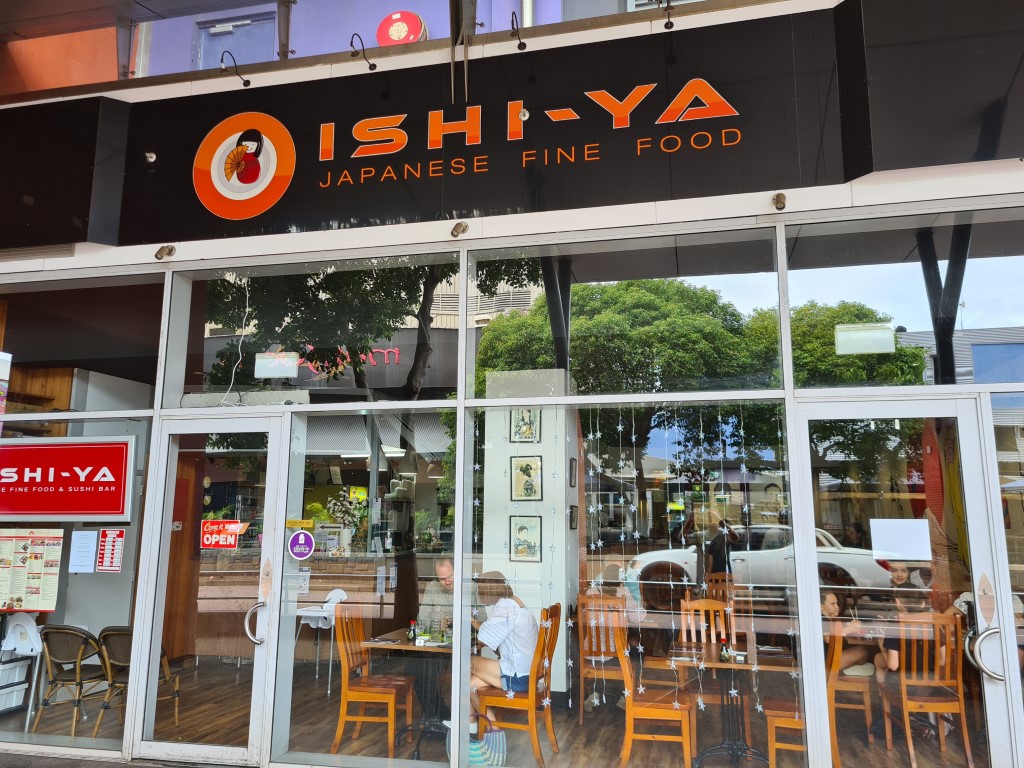 I am a ramen lover so went in to see if their ramen was good. I was very impressed. A very tasty ramen noodle soup. I went for their Tokyo Ramen, number 1 on the menu, which is a soy sauce based broth with 3 thick slices of Chashu roast pork, boiled egg, bamboo shoots, seaweed and shallot. The roast pork was awesome. Such thick slices and it had been slow cooked so the pork just melted in my mouth. The broth was a light flavour soy sauce so not a heavy soup. And the ramen noodles were plentiful and nice and chewy. A great ramen noodle soup!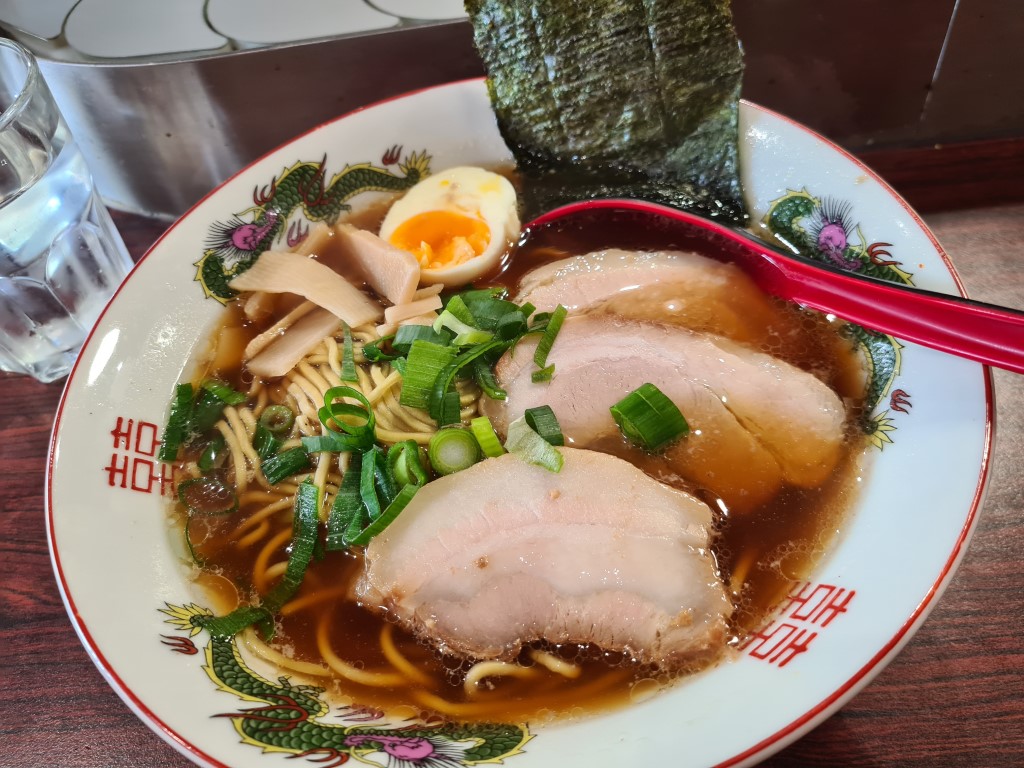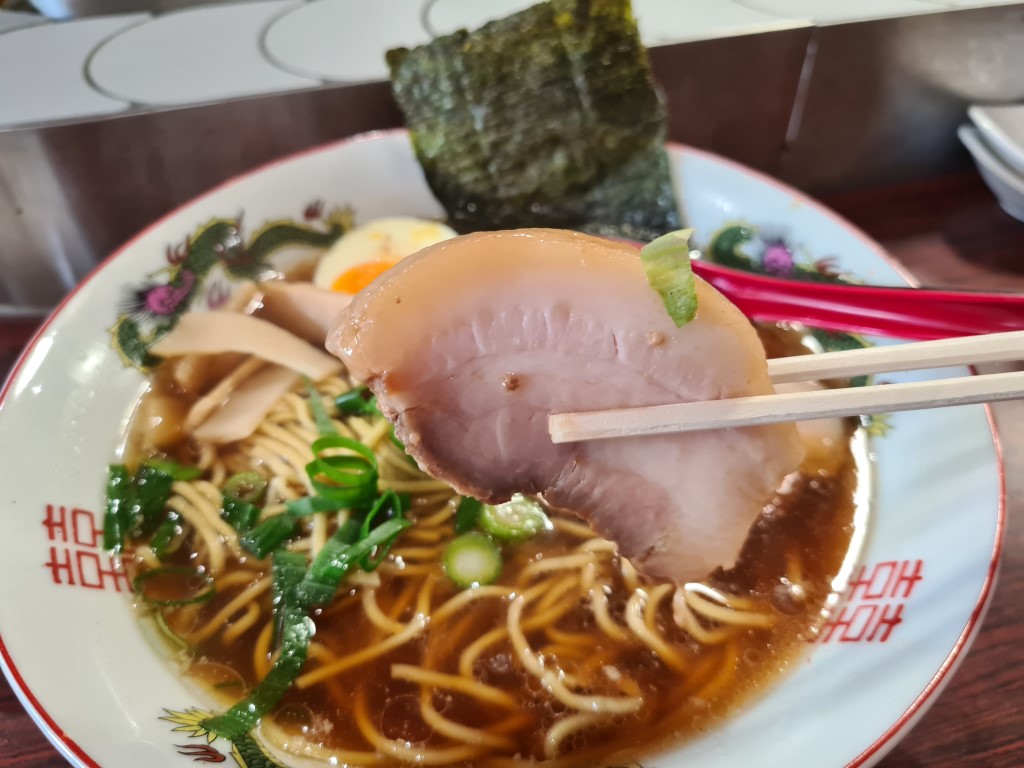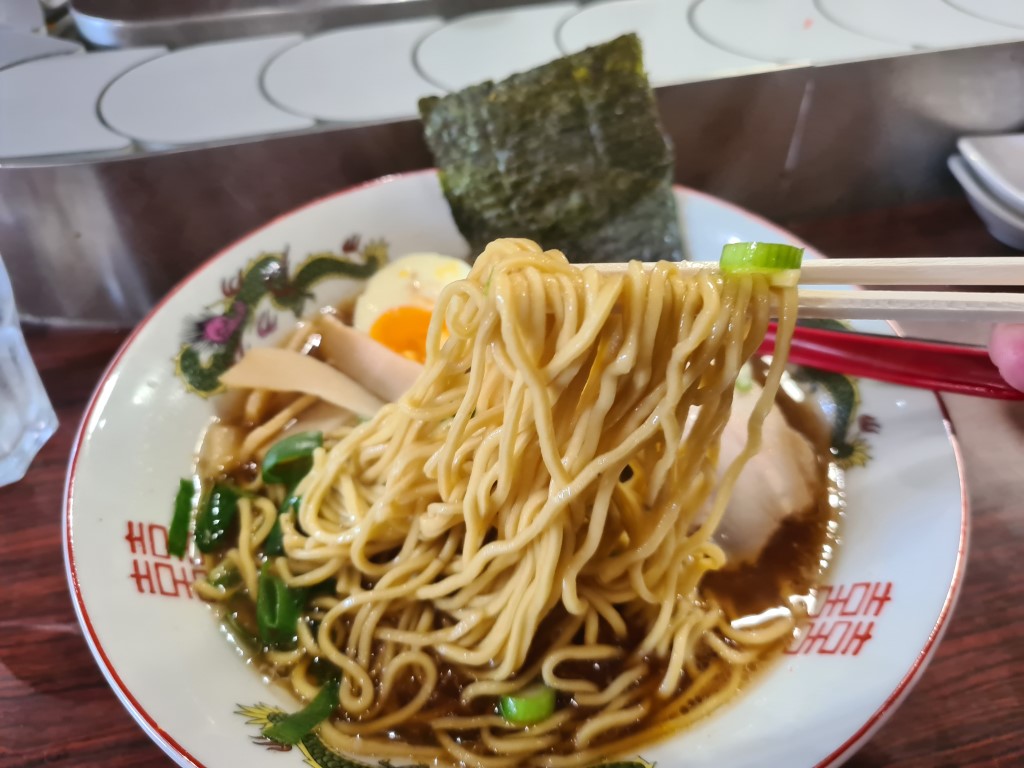 Check out the full ramen menu with the 10 different types of ramen noodle soup at Oishi-ya Japanese. They have soy sauce based broth, salt based broth, miso based broth and spicy broth too: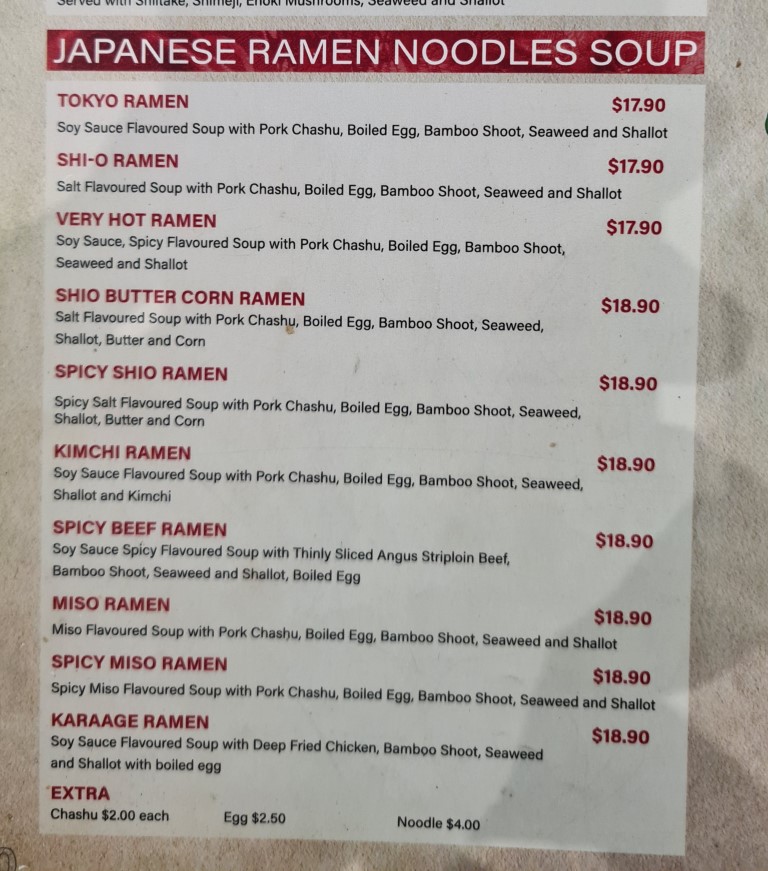 At the back of the restaurant they have a sushi train conveyor belt, so if you want a quick meal of sushi, then you can sit down, grab a plate and start eating.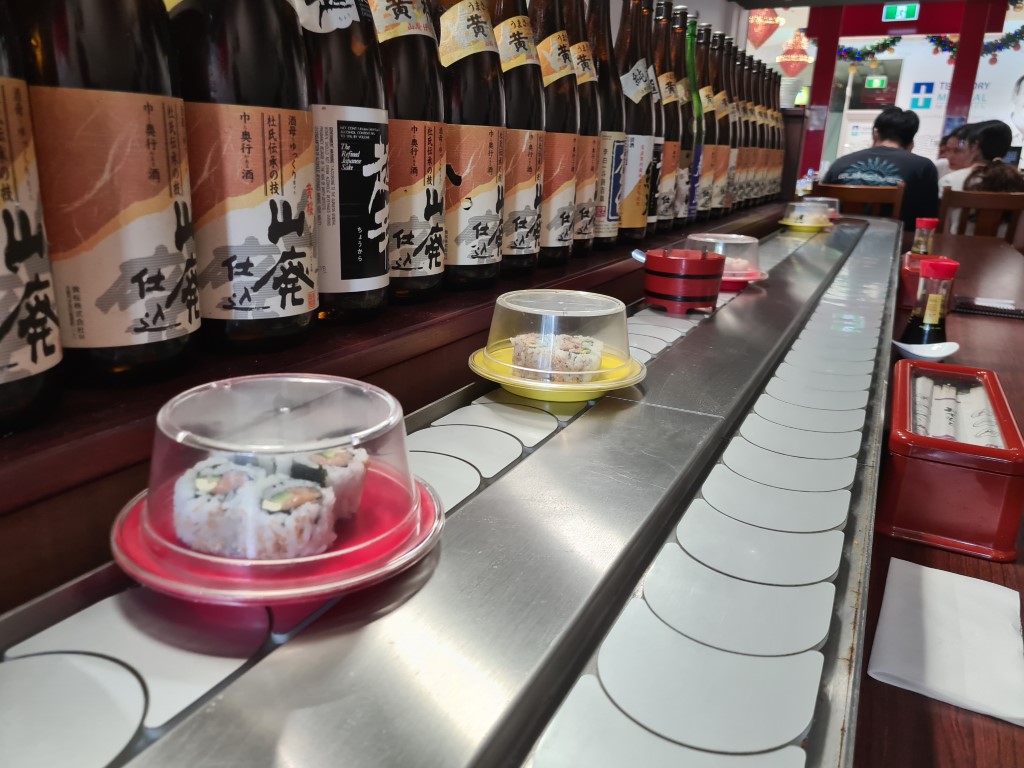 I went back to try their Bento Box as well.
See the Bento box menu and the full main meal menu at Oishi-ya Japanese Restaurant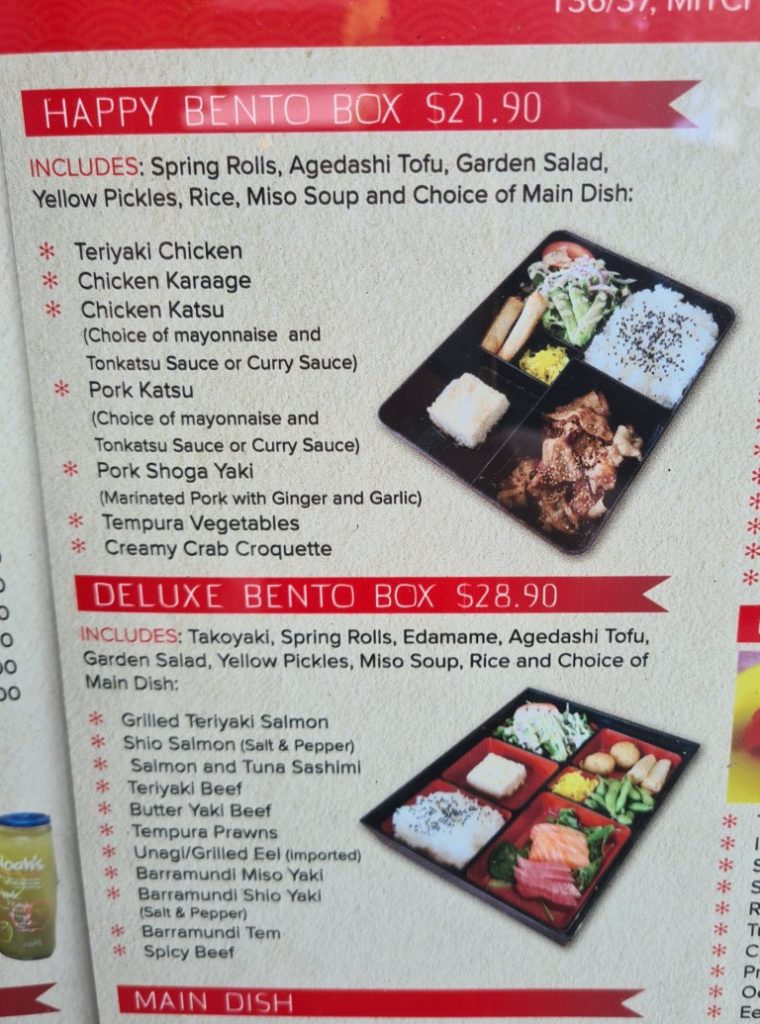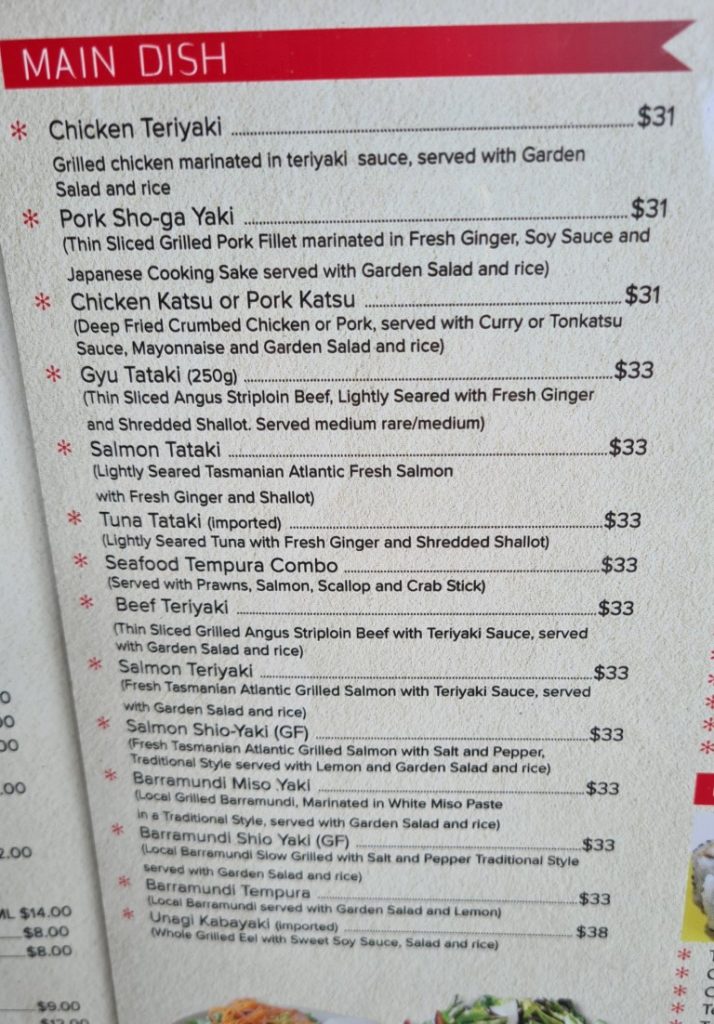 Oishi-ya Japanese Restaurant
59 Mitchell Street
Darwin
Check out the Oishi-ya Facebook page for more pics of their food
Check out the location of Oishi-ya Japanese Restaurant in Darwin