Museum La Mayeur Sanur Beach Bali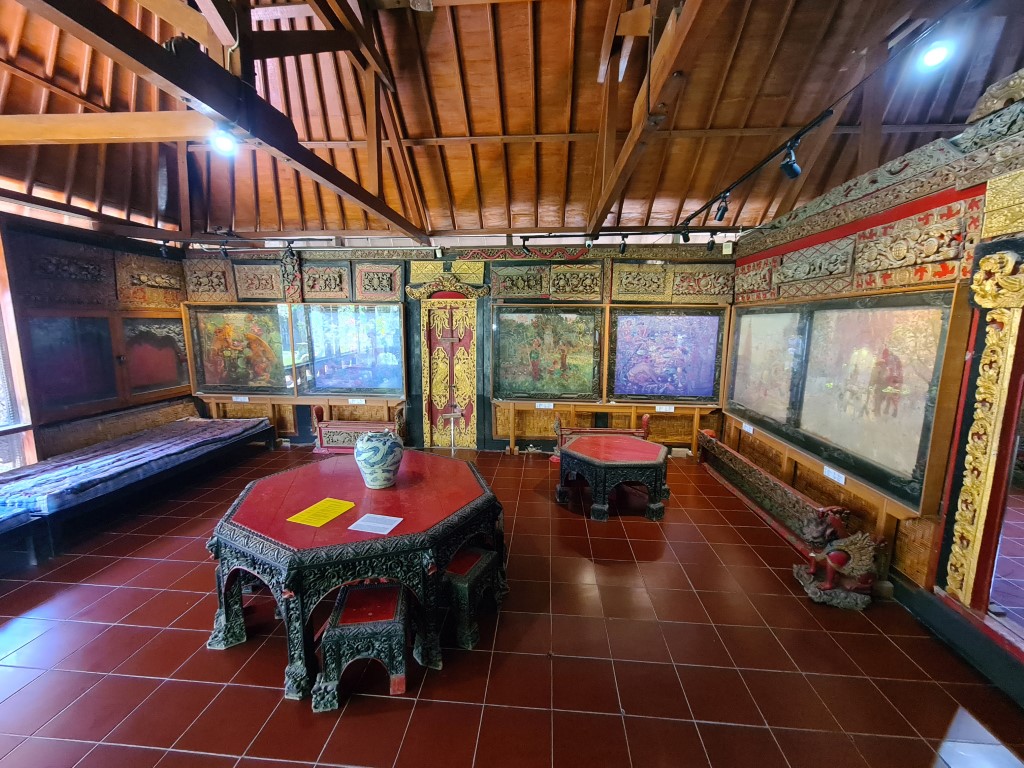 The Museum La Mayeur is a small museum located in the very northern section of Sanur, right opposite the beach front. The museum is a collection of the artwork of the Belgian painter, Adrien-Jean Le Mayeur who lived in Bali from 1932 to 1958 when he passed away. It also includes various Indonesian furniture, statues and artwork that he collected within Bali and on his travels throughout Indonesia.
There is an entrance fee of 50,000Rp for Adults or 25,000Rp for children. Check out the latest entrance prices to the Museum La Mayeur:
The Museum is housed in a traditional wooden Balinese house which was home to La Mayeur. There are a few different rooms with various artworks and some old black and white photography. La Mayeur seemed to be obsessed with topless Balinese women, which was a common sight in Bali before Indonesia implemented it's Modesty Laws which saw the Balinese women start covering their tops.
Around the old intricately carved Balinese house is a beautiful garden which is dotted with old stone Balinese statues.
The address is listed as Jalan Hang Tuah which runs down to the beach front. At the end of the road, turn to the right and the museum is found a few hundred meters along the beach front.
I think you really need to be interested in art or wooden furniture to enjoy this museum. It will not be for everyone so unless you love museums, I would not go out of my way to visit this museum again. I found the old Balinese house more interesting that La Mayeur's artwork but you may love it 😉
Museum La Mayeur
Jl. Hang Tuah, Sanur Kaja
Sanur
Open 7 days a week from 8am – 3.30pm
Check out the location of the Museum La Mayeur in Sanur Beach Bali