Best Chicken Curry in Tokyo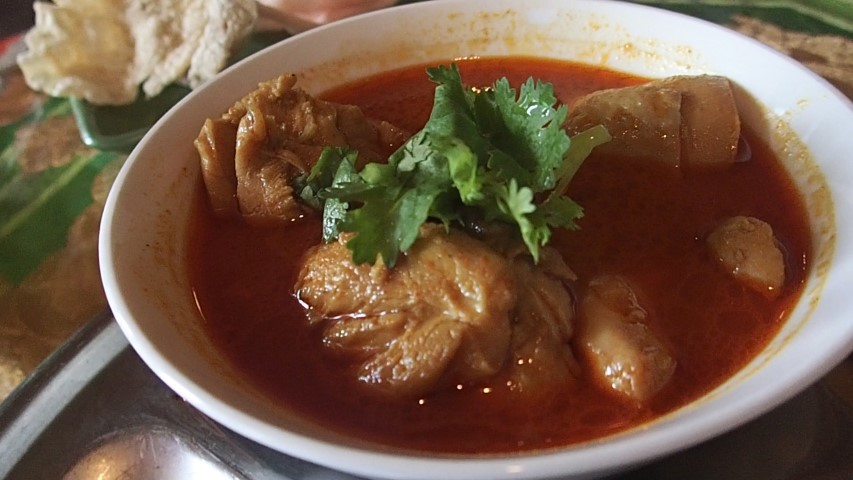 See the full video food review for Malay-Chan Malaysian Restaurant
If you like a good Malaysian Chicken Curry then you have to check out Malay-Chan Malaysian Restaurant in Ikebukuro Tokyo. Malay-Chan serves up the best Malaysian Chicken Curry in Tokyo.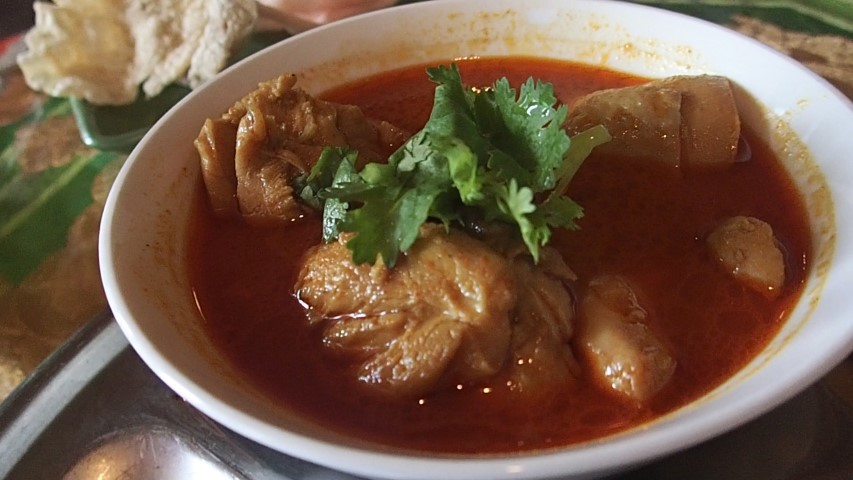 Malay-Chan serve up a great range of Malaysian food including Nasi Goreng, Chicken Satay sticks, Beef Rendang, Laksa noodle soup, Nasi Ayam, Nasi Campur and Hainan Chicken rice.
I came here specifically to try the Malaysian Chicken Curry. When I checked the menu I found that the Chicken Curry comes in the Roti Chennai set so you get the curry with the delicious Roti flat bread which is really common in Malaysia.
First up I ordered 1 of the curry puffs which comes with some prawn crackers. When it came out the curry puff looked a bit dark so I thought it had been overcooked but when I took a bite it was really delicious, a nice curry taste and the pastry was perfectly cooked.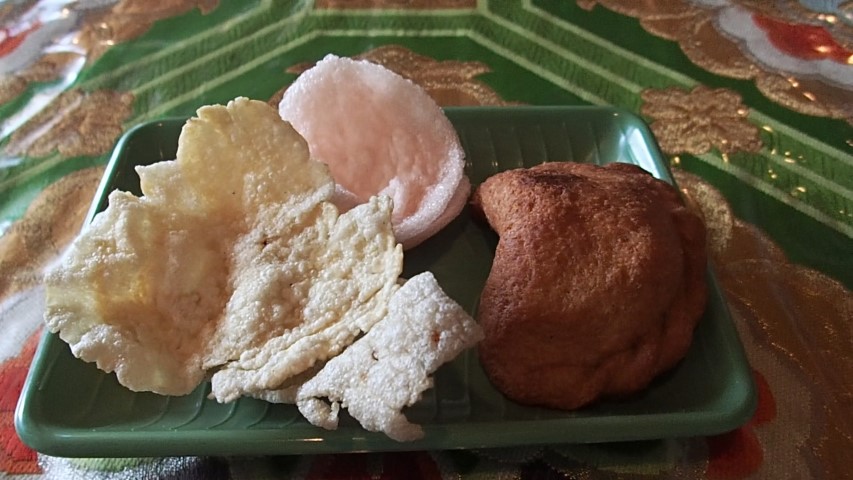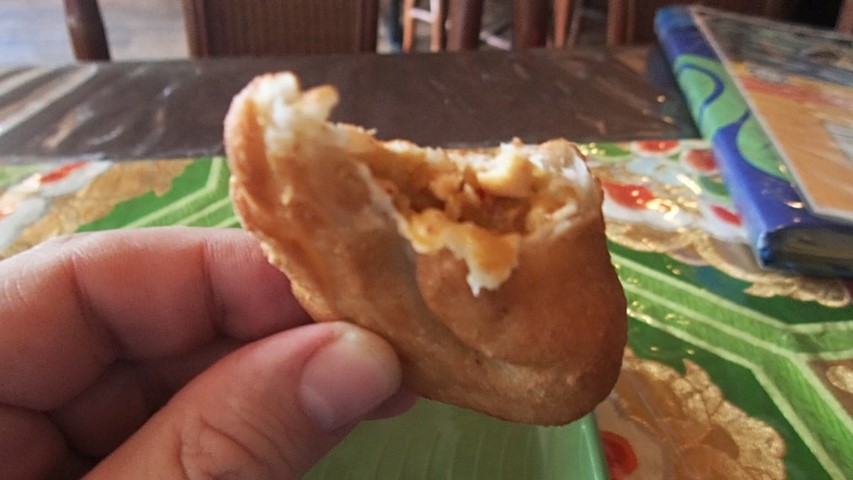 It was only a few minutes for them to bring out the Roti Chennai. I'd say they cook up a big batch of the chicken curry in the morning, then just make the Roti bread for each order.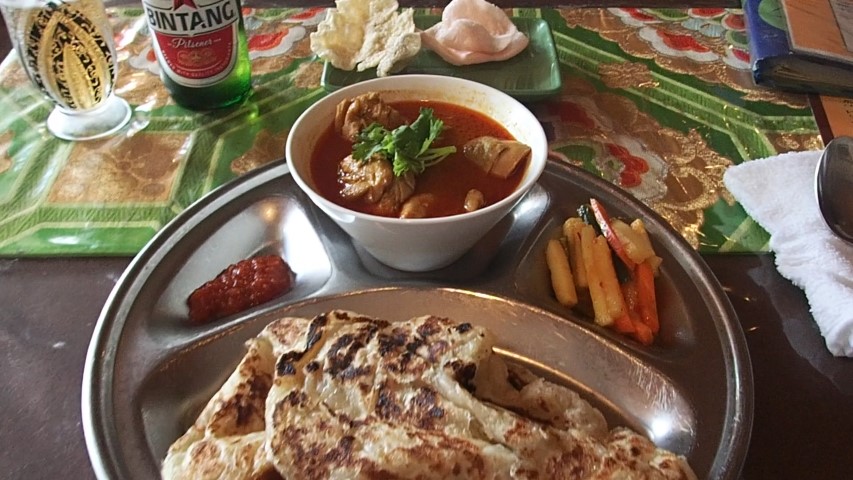 The chicken curry had to have been slowed cooked as the chicken just falls apart. The curry sauce is really tasty, not too spicy but the more you eat it, you do get a bit of a kick from the spicy curry sauce.
The best way to eat a Roti Chennai is to dip of a piece of the bread and dip it in the curry sauce. You can even use the bread pieces to pick up the chicken.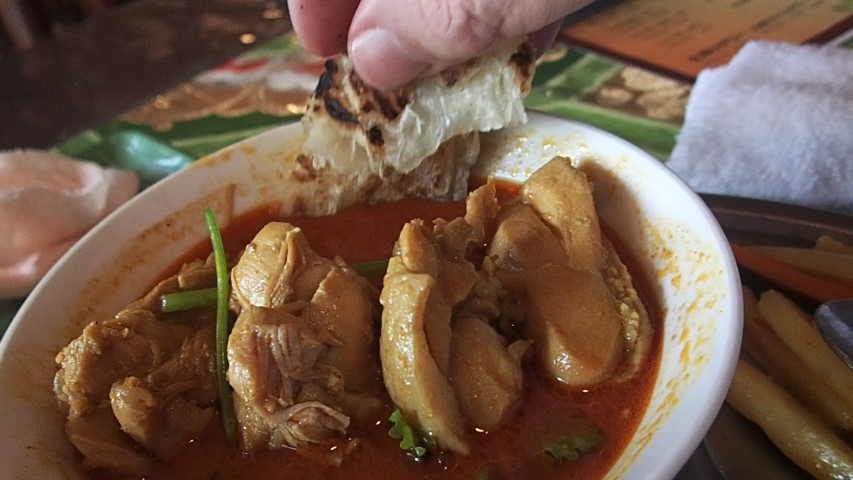 On the side of the tray of the Roti Chennai is a really spicy Chilli Sambal and some pickles.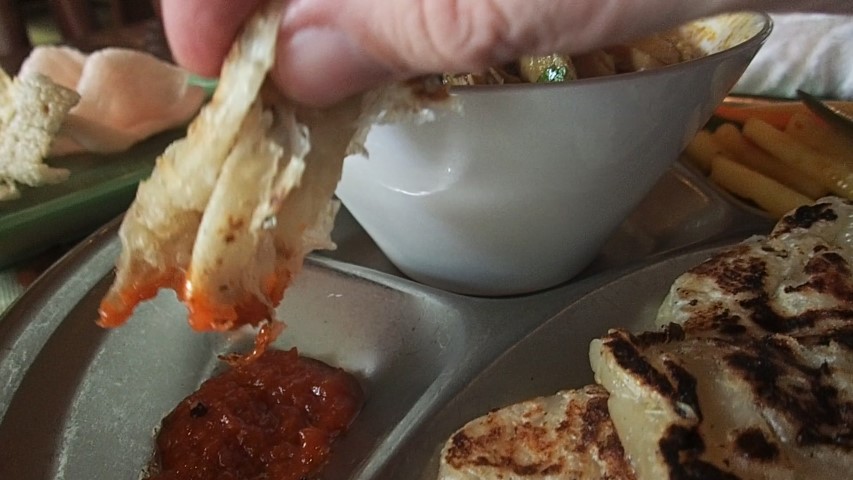 The Roti Chennai at Malay-Chan is only 1000 Yen (around $10) so a very cheap meal and is really satisfying.
Malay-Chan is a Halal restaurant.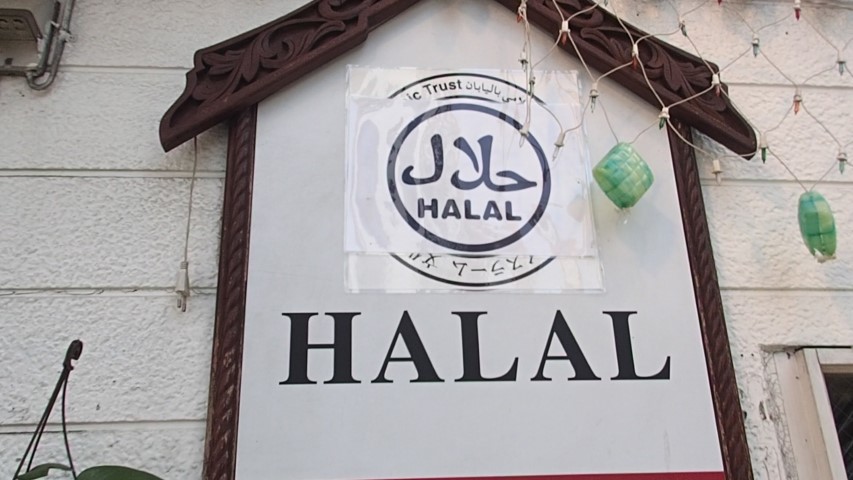 Malay-Chan is an easy walk from Ikebukuro Station, just under 10 minutes walk. You can get to Ikebukuro station from Shinjuku Station in just 8 minutes on the JR Yamanote Line.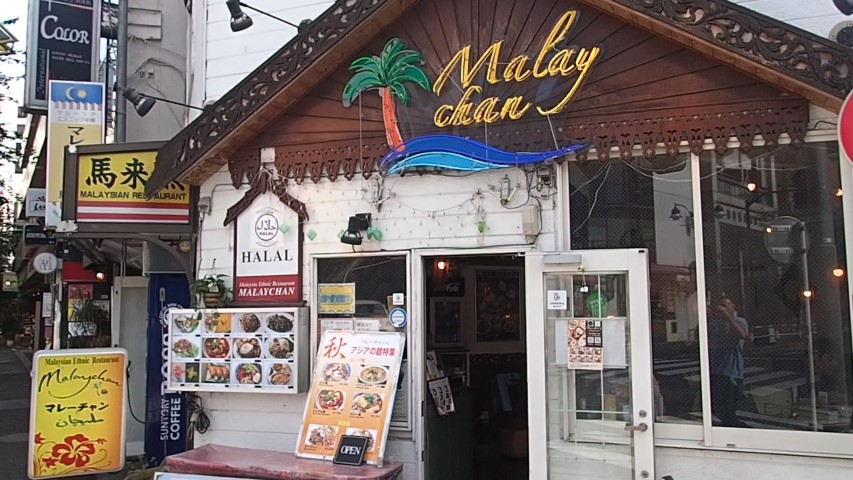 Malay-Chan Malaysian Restaurant
3 Chome 22-6 Nishiikebukuro
Toshima-ku Tokyo
Open 7 days a week for lunch from 11am – 2.30pm and dinner from 5pm – 10.30pm
Website: http://www.malaychan-satu.jp/
Check out the location of Malay-Chan Malaysian Restaurant in Ikebukuro Tokyo