Best Sports Bar on Nusa Lembongan – Mickey Sports Bar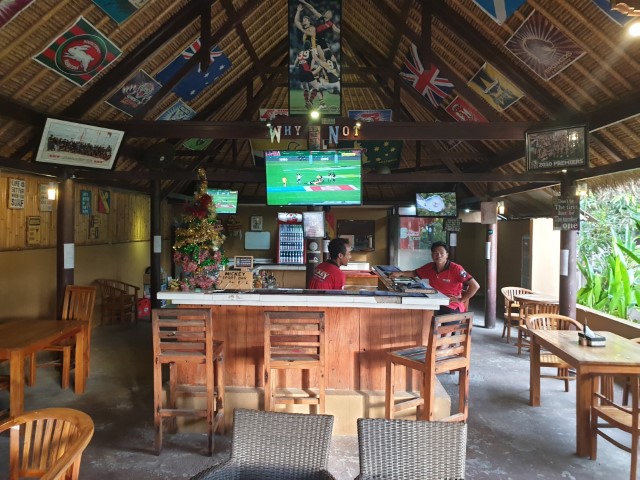 Mickey Sports Bar is the best sports bar on Nusa Lembongan Island. Located right across the road from the Nusa Lembongan Beach Club Resort.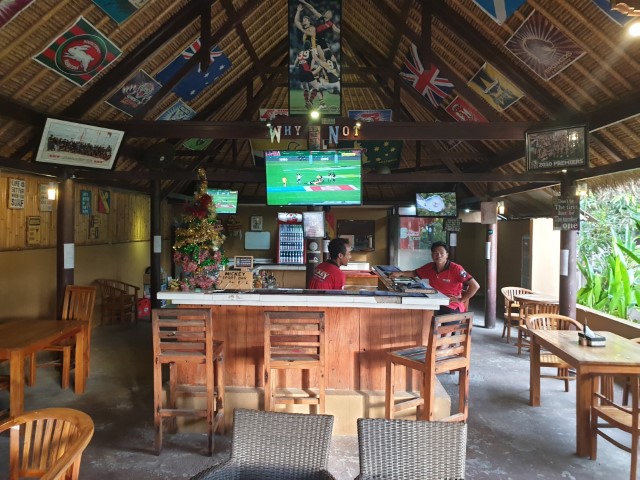 Mickey Sports Bar is a rustic style bar, with bamboo interior and 5 large TV screens spread throughout the bar for watching live sports. They show all major sporting events including all the Australian sports, AFL, NRL, State of Origin, Cricket, Tennis, A-League as well as other international sports like Formula 1, NBA, EPL, FA Cup.
As well as live sports, every night they have live music.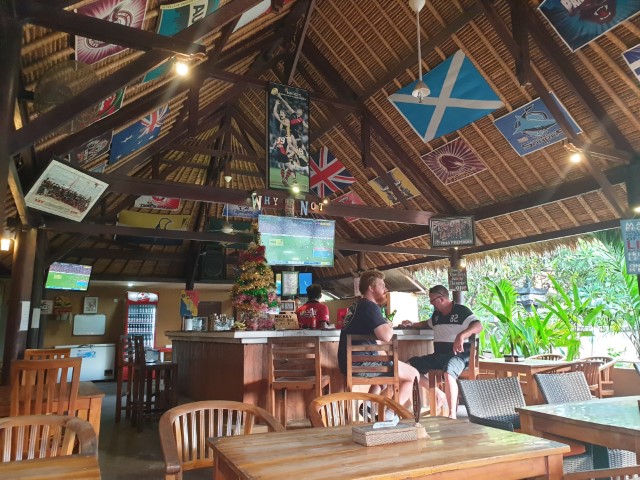 With good prices for their drinks from the fully stocked bar. A small Bintang will cost 35,000Rp, large Bintang 55,000Rp. They also have Bintang Radler 40K, San Miguel Light 40K, Heineken 50K.
The bar is also stocked with loads of spirits, a selection of whiskeys and serve up cocktails from 40K.
They also have a full food menu, serving breakfast, lunch and dinner. They serve an all day breakfast with their Mickey Breakfast Feast with Bacon, Chicken Sausage, Eggs any style, grilled tomato, sauteed mushroom, toast, butter and jam, all for 85K.
The lunch/dinner menu has a great selection of good pub food like fish and chips, BBQ Pork ribs, Chicken Parmigiana, a range of pizzas, pasta and burgers. They also do some tasty local Indonesian dishes. I had the fish and chips which were very tasty. Being an island, they have some of the freshest fish.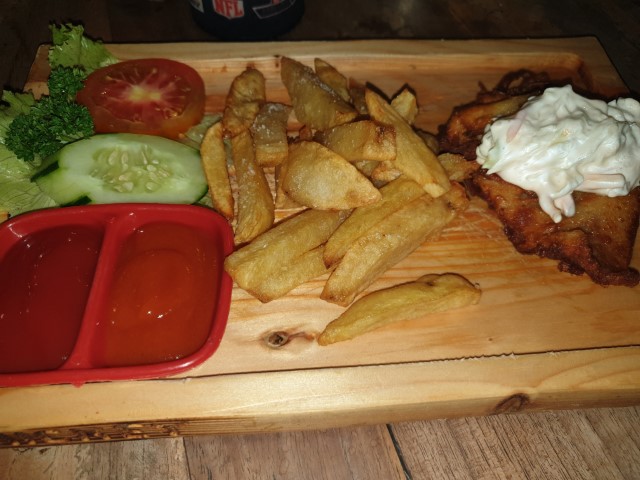 Mickey Sports bar is a very casual bar indeed. While most bars around the world have a dress code, there is no dress code at Mickey's, even with a sign that says 'No shirt, no shoes, no problems!'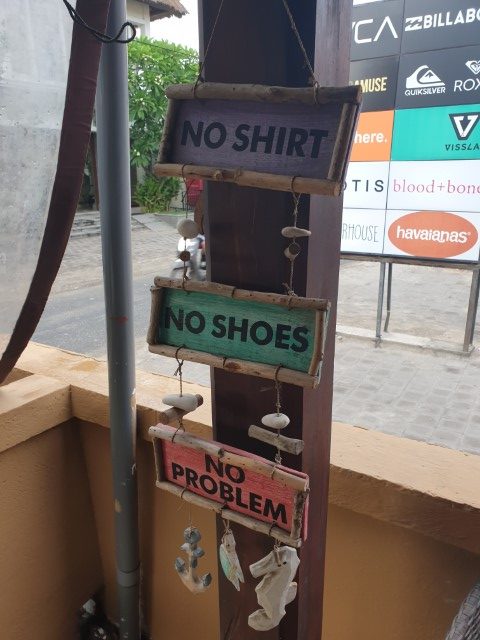 Mickey Sports Bar
Lembongan Island
Mickey Sports Bar Facebook Page
Open everyday from 8am – midnight.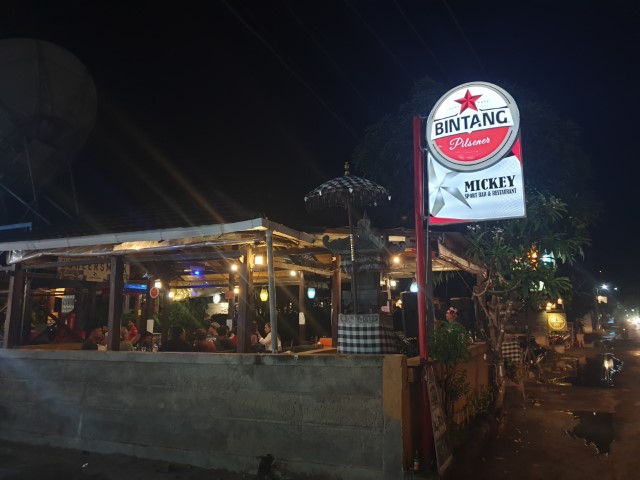 Check out the location of Mickey Sports Bar
[do_widget id=wpp-51]