Best steak at The Glenelg Public House Gold Coast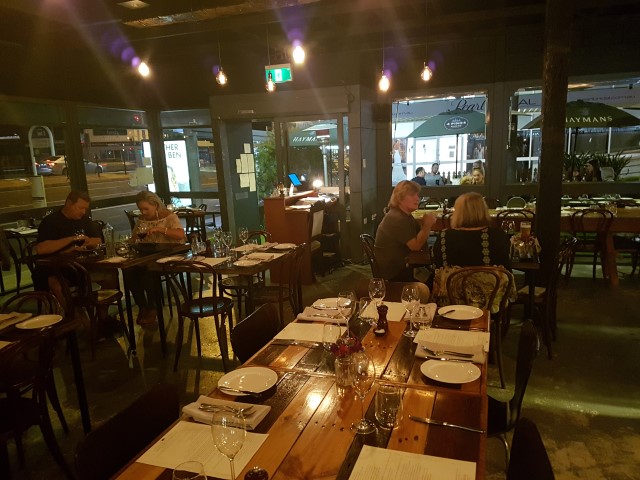 The Glenelg Public House, despite it's name, is not a pub, but one of the best steak restaurants on the Gold Coast Queensland.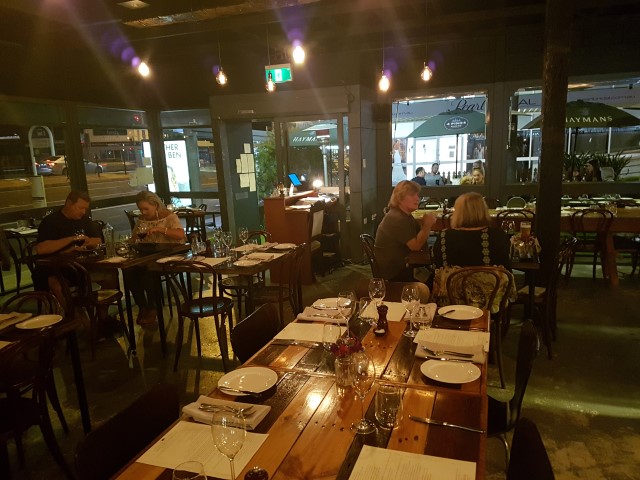 The Glenelg Public House has been serving up great food at Mermaid Beach since 2015, we had driven past here many times and not really noticed it. It was not until I did a search on Google for the best steak restaurants on the Gold Coast, I found The Glenelg listed in Tripadvisor as number 1 steak restaurant on the Gold Coast.
We made a booking and went in for dinner on Saturday night and were all blown away by this restaurant. This place ticks all the boxes of a great restaurant. Awesome food, great friendly service, nice decor and a huge drinks menu of boutique beers and wines.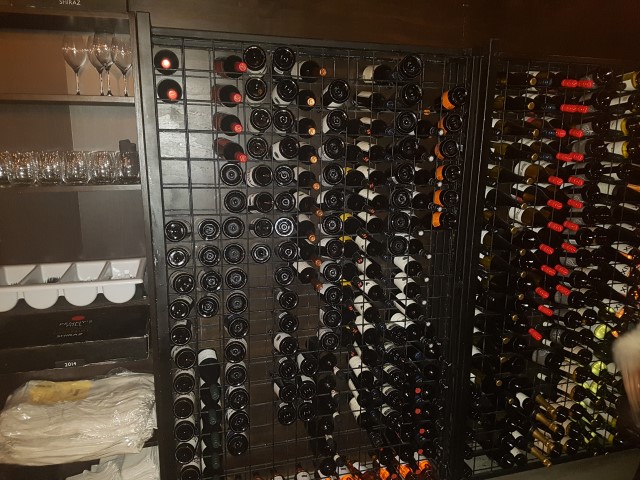 We had already perused the menu on their website so knew what we wanted to order when we sat down.
I went up to the bar to check out the tap beers and the staff behind the bar talked me through the selections and even gave me a sample of some of the beers.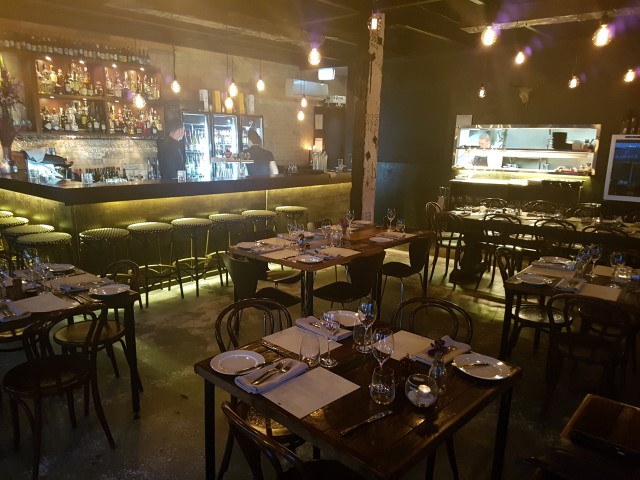 The food did not take long to arrive on our table. First up we shared an entree of Southern Fried Chicken wings with blue cheese, apple and celery ($14). With 6 chicken wings in this dish, we each got to have 2 chicken wings and they were delicious. Very crispy and juicy chicken wings.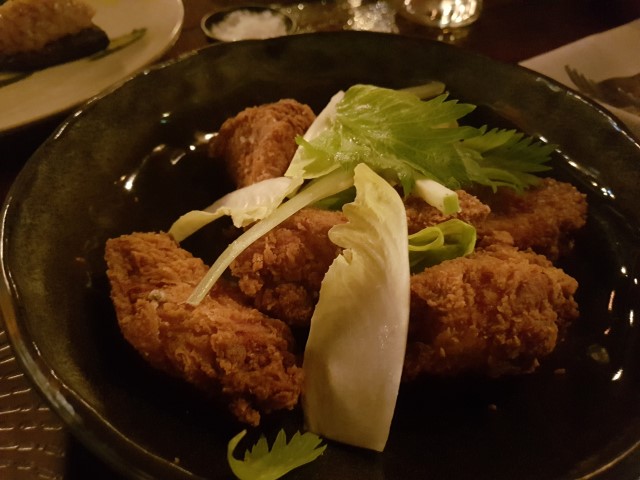 Next entree was the Crispy Pork Belly with morcilla (a type of blood sausage like Black pudding), spiced apple and chimichurri sauce ($16). This Crispy Pork Belly was definitely the winner of the evening, the best dish we had all night. The pork was divine and crispy pork crackling was so crispy, some of the best crispy pork I have ever eaten. The 'morcilla' blood sausage was delicious too. It was only a small amount and cooked crispy and just a great sausage to compliment the pork belly.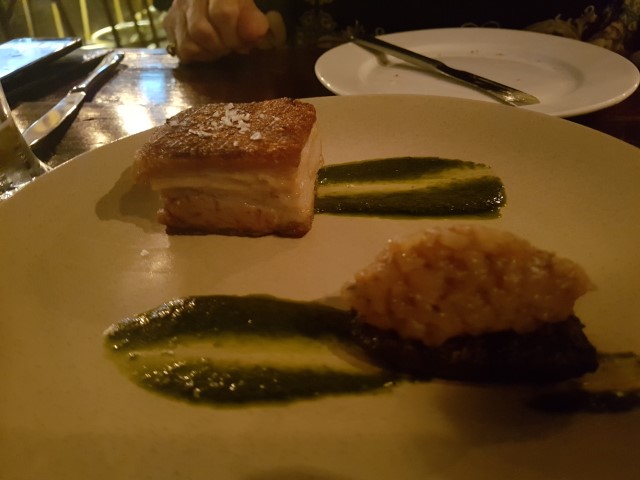 Then came the main event – the steaks, which is what we came for. We ordered 2 of the Angus eye fillet 200g steaks ($36) and 1 of the oyster nose 200 gram grass feed and free range steak from New Zealand. We all tucked into our steaks with great pleasure!
There were choices of sauces to go with the steaks but we all choose to not have sauce and it turned out the steaks do not need sauce. The steaks are seasoned and cooked to perfection, so just perfect to eat on their own.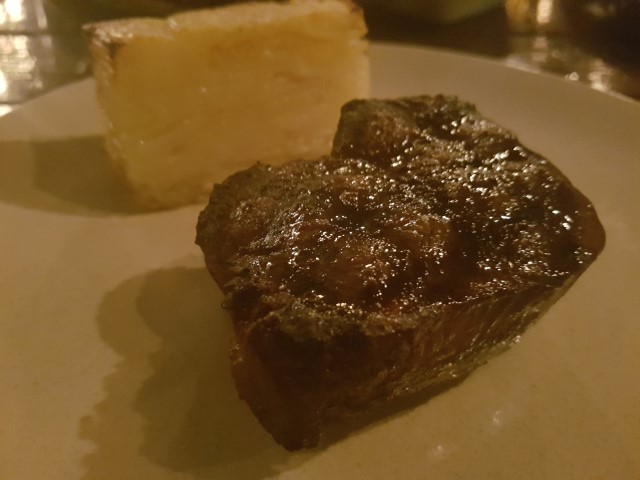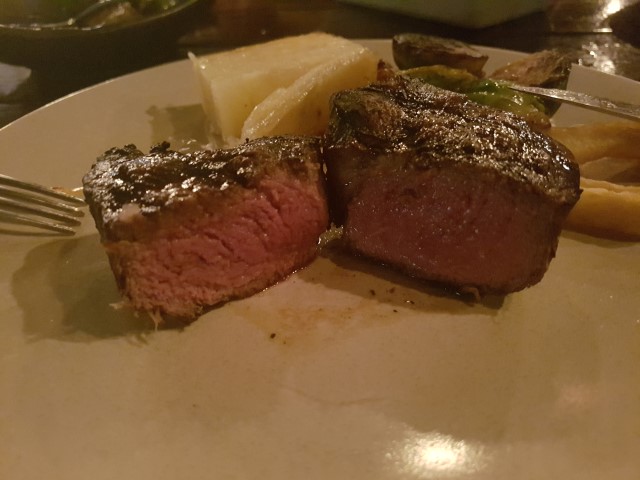 The steaks came with a potato gratin but we also ordered 2 side dishes – 1 bowl of Brussel Sprouts with voodoo bacon and pine nuts ($10) and a serve of the dirty sebago fries with rosemary salt ($8). The Brussel Sprouts were awesome and the voodoo bacon were little small cuts of bacon pieces pan fried which packed a punch of flavour.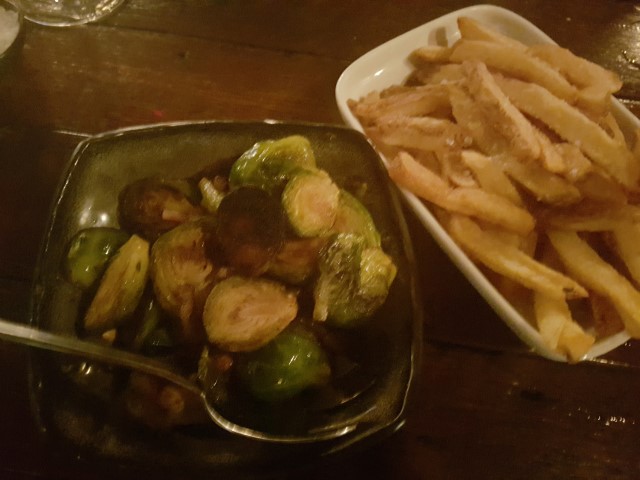 If there was anything to complain about this restaurant it would have to be the bowl of dirty sebago fries. This was a very ordinary dish with the fries dry with not much flavour. Well all the other food and service really made up with these ordinary fries!
Our meal cost $202 for 2 entrees, 3 main meals, 5 beers and a glass of red wine. At $67 per person this was a bargain for such a top notch meal.
The Glenelg Public House is located on Gold Coast Highway at Mermaid Beach, just a few minutes drive from Broadbeach or around 10 minutes drive from Surfers Paradise.
The Glenelg Public House
9/2460 Gold Coast Hwy
Mermaid Beach Gold Coast
Ph: (07) 5575 2284
Open Monday – Thursday 5pm – 11pm, Friday to Sunday 12pm – 11pm.
Website: https://www.theglenelgpublichouse.com.au/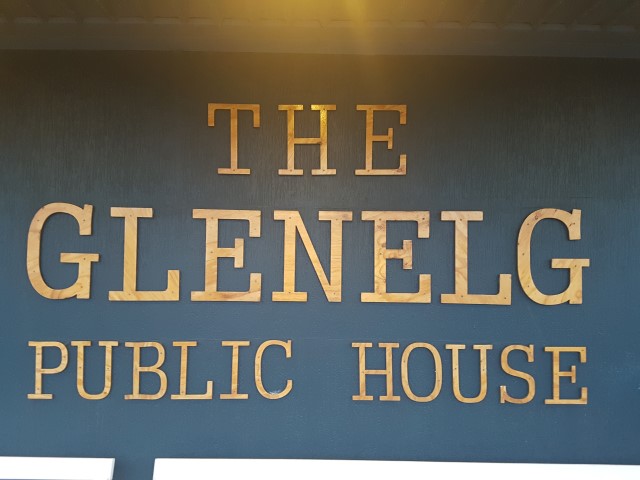 Chech out the location of The Glenelg at Mermaid Beach Gold Coast