Awesome Steak at Mike's Kitchen on the Gold Coast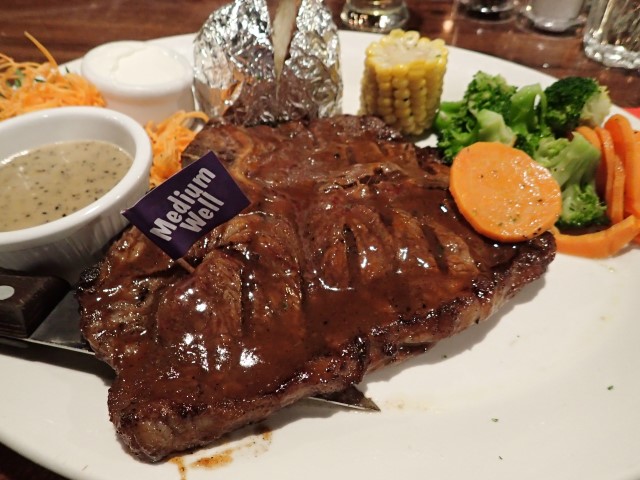 Mike's Kitchen is one of the most popular steak restaurants on the Gold Coast Queensland. Located in Merrimac which is directly inland from Broadbeach, around a 13 minute drive, or around a 15 minute drive from Surfers Paradise.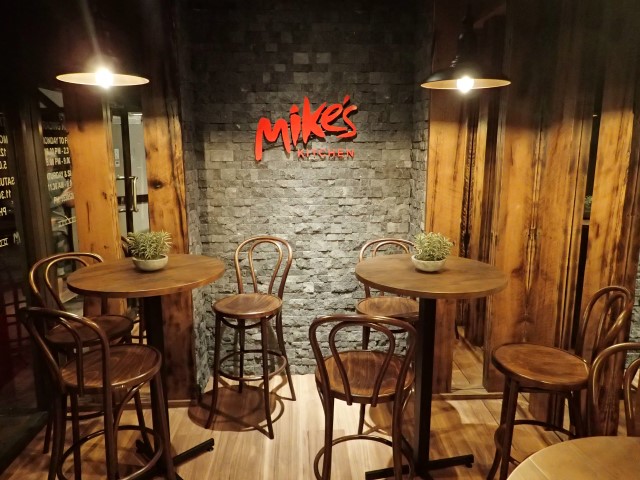 Mike's Kitchen serves up good quality home cooking, nothing fancy but just good quality food, decent portions at a reasonable price. Mike's Kitchen specialises in steaks and flame grilled ribs. Mike's Kitchen has been serving up great food on the Gold Coast since 1996, when they first opened in Robina and then moved to their current location in Merrimac in 2007.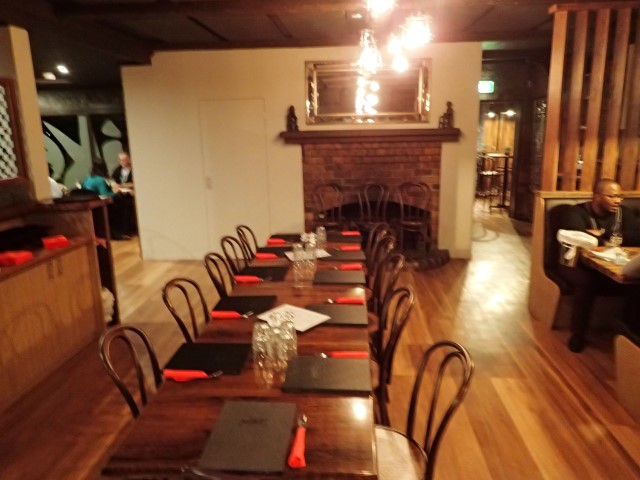 We went in for dinner and will definitely be back. The 3 of us went for the steaks but after seeing many of the other people in the restaurant having the ribs, we all want to come back to Mike's Kitchen to try those delicious ribs.
We shared 2 entrees and started with the must try 'Mike's BBQ Chicken wings' ($14). These are delicious. Nice sized chicken wings and a really tasty and tangy BBQ sauce and a side dish of spicy plum sauce.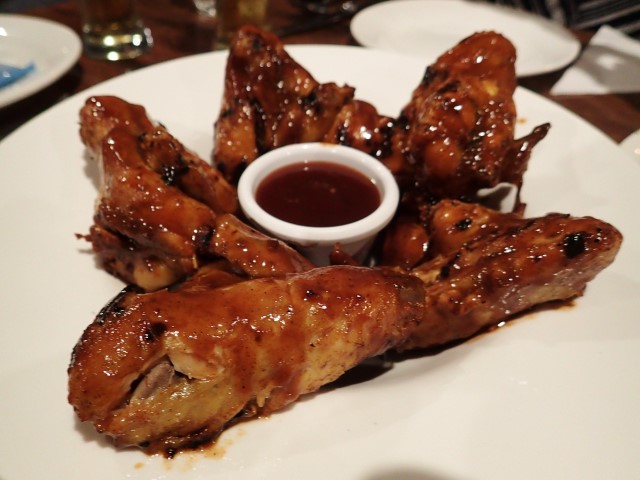 Next entree we shared was the Prawns sauteed in a spicy Peri-Peri sauce ($19) which was also a very tasty dish.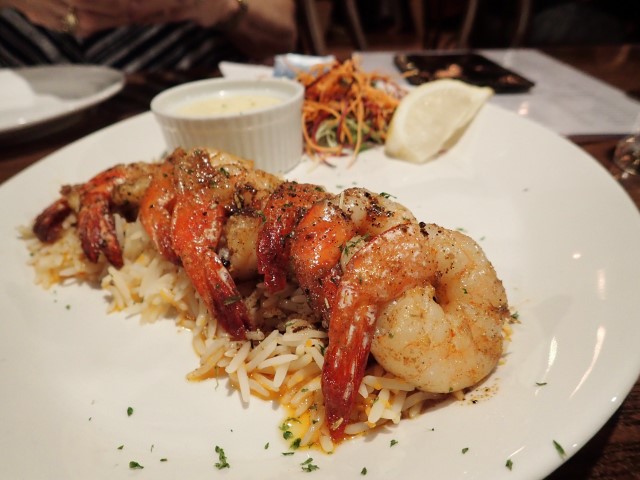 For mains, we ordered 1 500g T-bone steak ($37), a 300g Tenderloin Eye Fillet ($39), All the steak dishes are served with chips and vegetables or a baked potato and vegetables. These are good sized servings so you will not leave Mike's Kitchen hungry!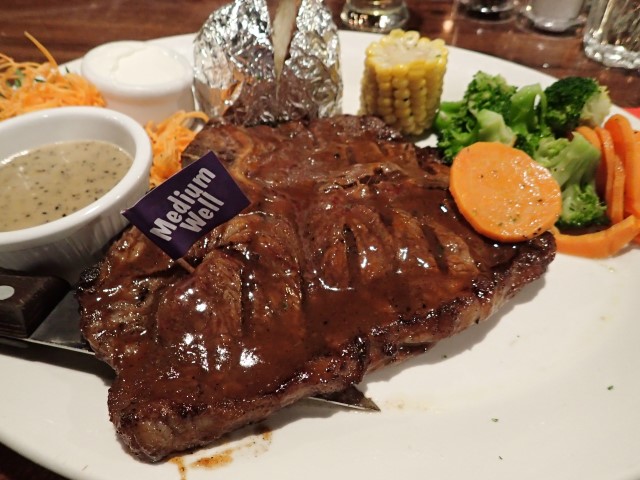 Also we ordered 1 of Mike's Mixed Grill which comes with boerewors, saddle lamb chop, rump steak, fried mushrooms, fried tomatoes and two fried eggs. Served with chips ($35).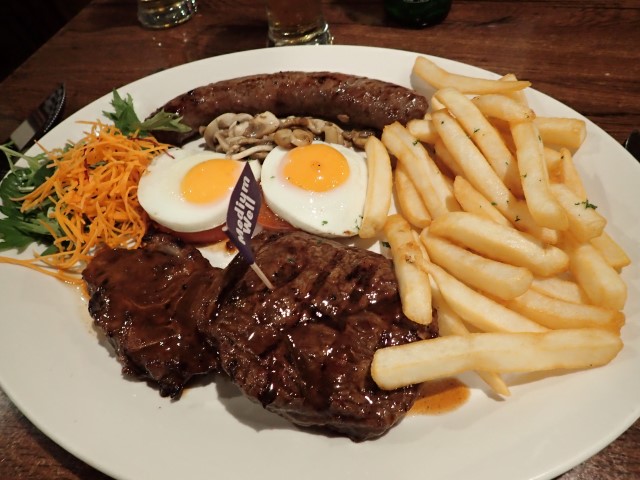 As you can see from the prices of the dishes, these prices are very reasonable compared to a lot of other steak restaurants on the Gold Coast. Once we return for the ribs at Mike's, we'll update this page with the pictures 😉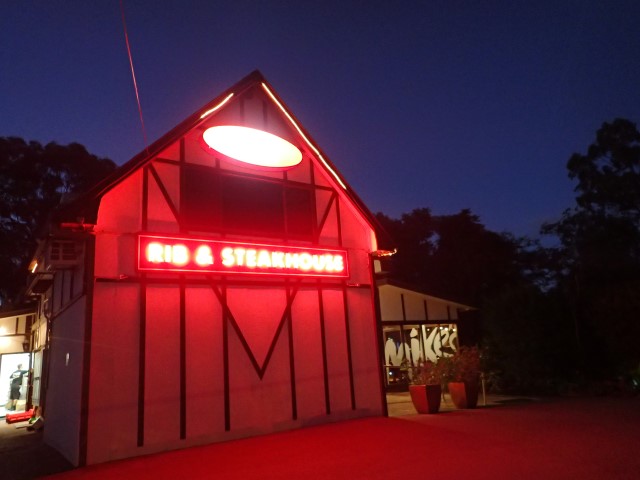 Mike's Kitchen
2 Gooding Drive
Merrimac Gold Coast Queensland
Ph: (07) 5530 5236
Website: http://www.mikeskitchen.com.au/
Check out the location of Mike's Kitchen on the Gold Coast