Is Flying Business Class much better than Economy Class?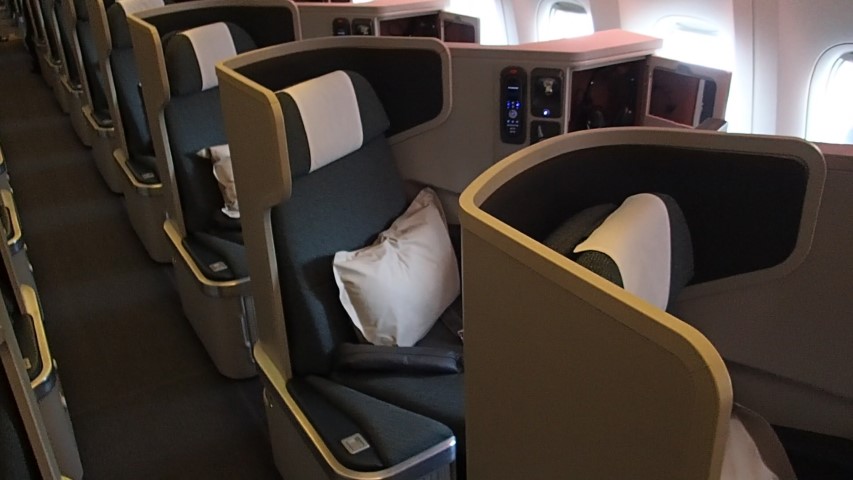 I have been lucky enough to have a job that requires me to travel internationally a few times a year. With traveling for business comes with traveling in Business Class, at the expense of my company, not from my bank account.
I recently had a colleague, who does not travel for work, ask me this simple question – 'Is there a big difference between flying Business Class and Economy Class?'
My simple response was 'It's obvious that you have never traveled in Business Class!'.
Once you fly in Business Class, you do not want to ever go back to Economy!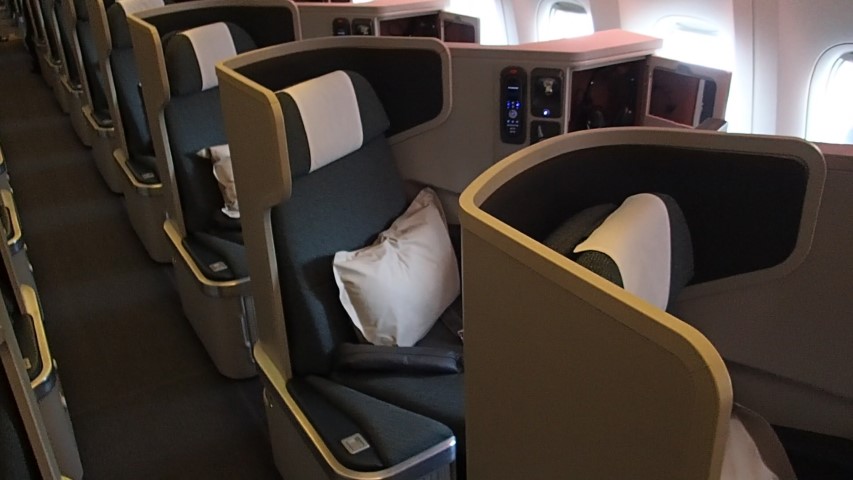 Here are the big difference between flying Business Class and Economy Class
The difference of Price between Business Class and Economy
A business Class ticket will set you back on average around 4 – 5 or 6 times the cost of an Economy ticket. If a return economy ticket costs $1000, a business class ticket will be around $4000 or $5000.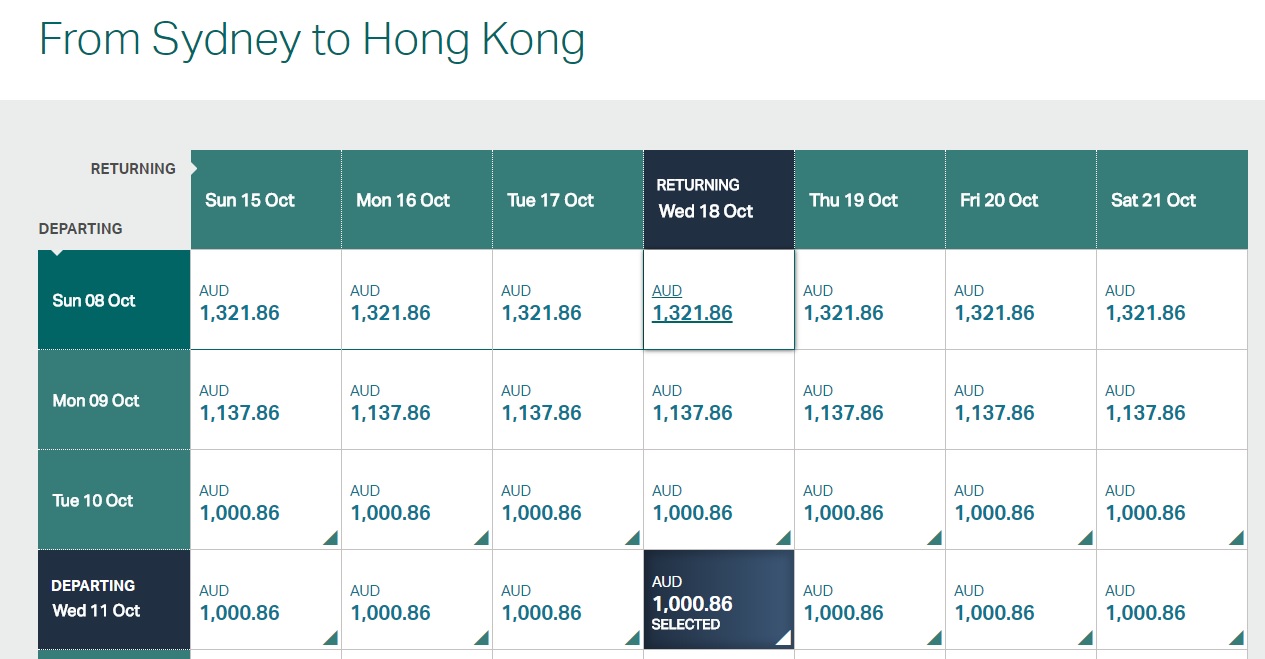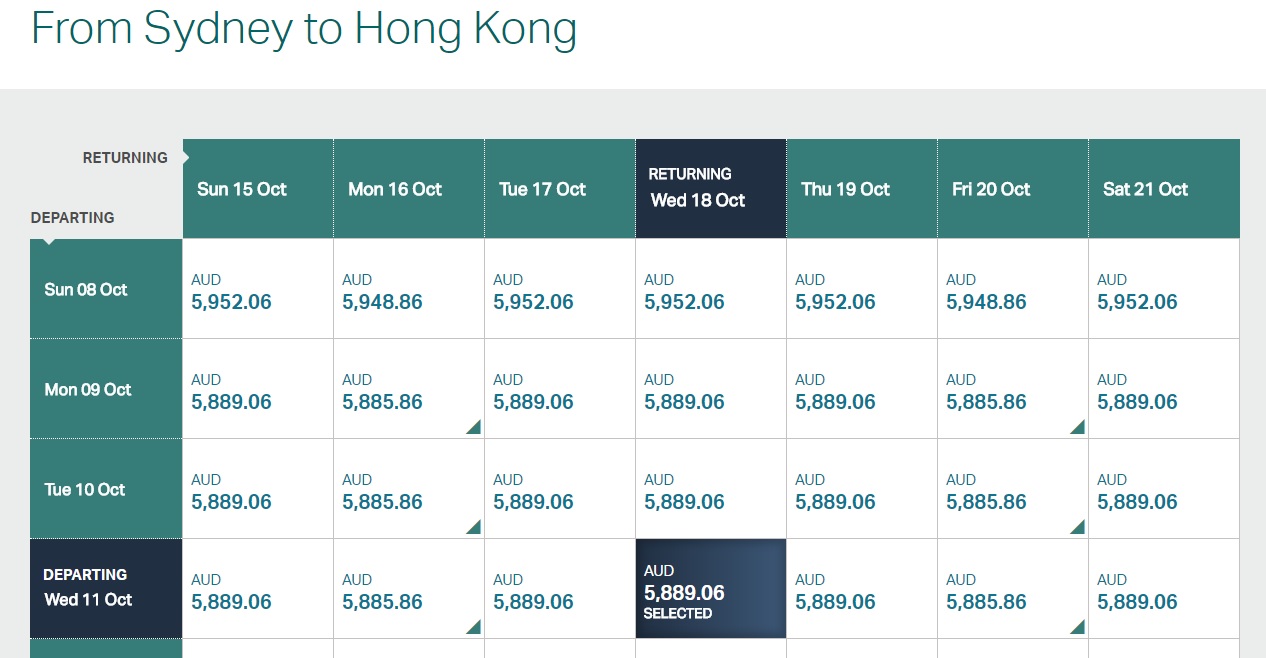 Now because of the price difference, unless you are rich, you are probably not paying yourself to fly on holidays in Business Class. There are other options to fly in Business Class for your own holidays. The best way to get into Business Class without paying for it yourself, is to use frequent flyer points. You don't have to be flying regularly to earn frequent flyer points. There are many credit cards that you can use to earn frequent flyer points. I use these credit cards religiously for all my purchases. Then when I go on holidays, I purchase an Economy ticket, then use my FFPs to upgrade to Business Class! Simple!
Sometimes you will find the Business Class tickets on sale but still the price of the sale price will still be around 3 times as much as the economy ticket.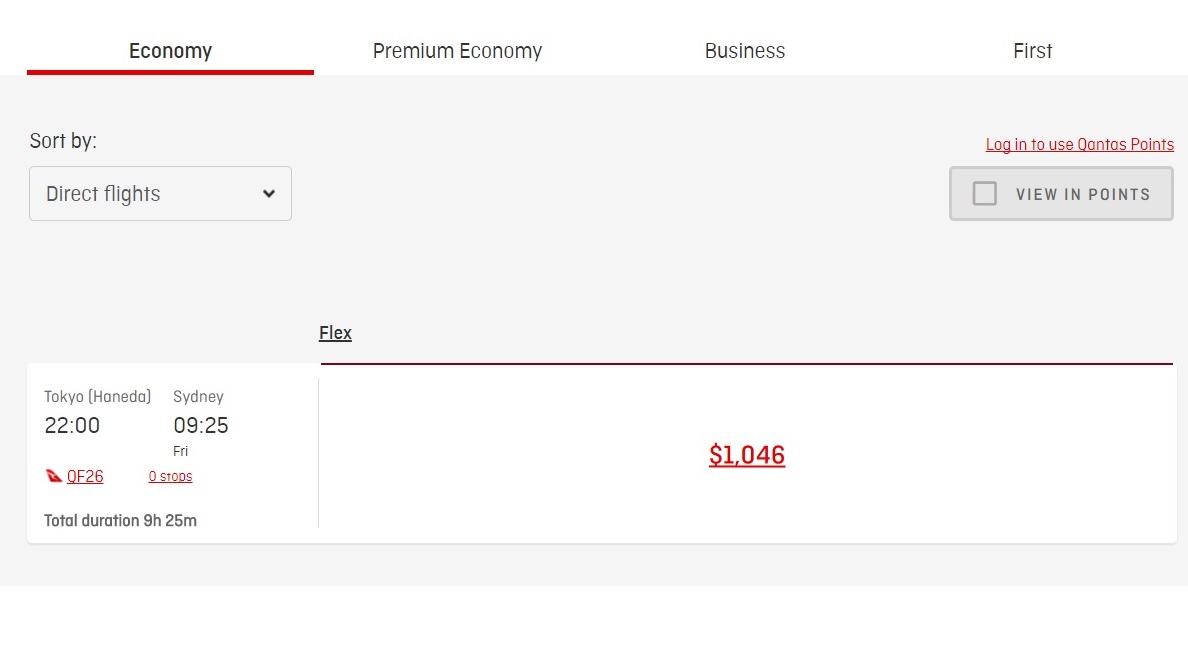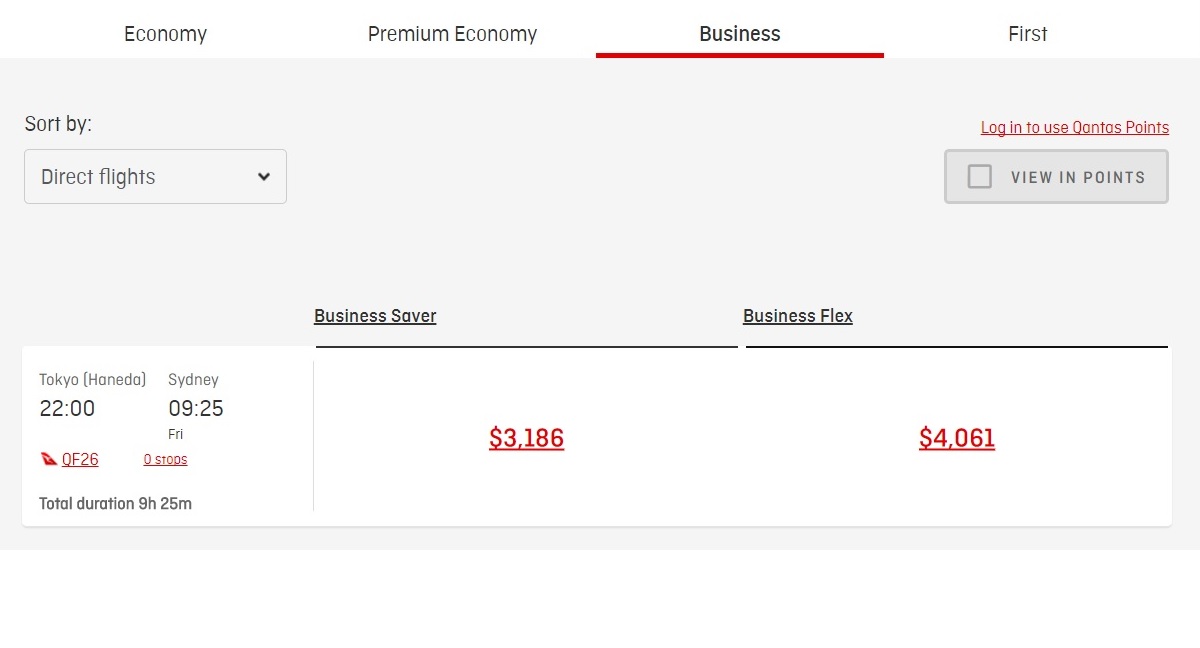 The difference in Seats in Business Class compared to Economy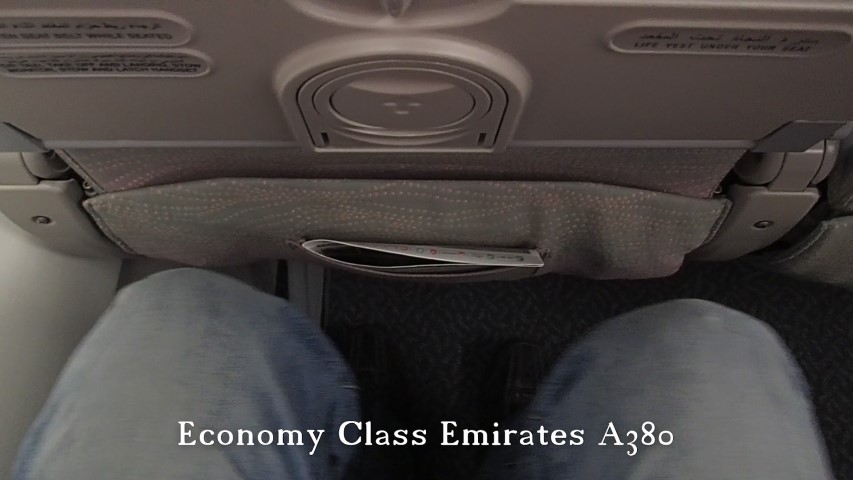 The seats in Business Class cabin is the biggest different between flying Business Class. Business Class is supposed to be for Business people traveling to do some work or meetings. You fly to a country and want to arrive refreshed and not fatigued or suffer sever jet-lag so you can complete your work or pay attention in the meetings.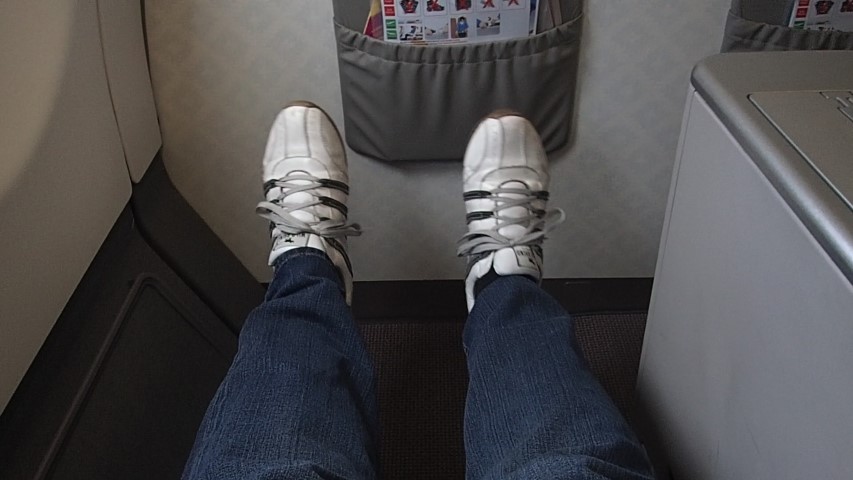 Rather than being cramped in an Economy seat, in Business Class you have lots of leg room and on most airlines they have lay flat bed seats, so you can recline the seat into a bed and get some 'decent' sleep. I will not pretend you get solid sleep like you get in your bed at home or a bed in a hotel. The noise and turbulence of the plane means you constantly wake up throughout the flight, but getting a few hours sleep is a lot better than getting no sleep. Sleeping on a plane is just varying degrees of consciousness.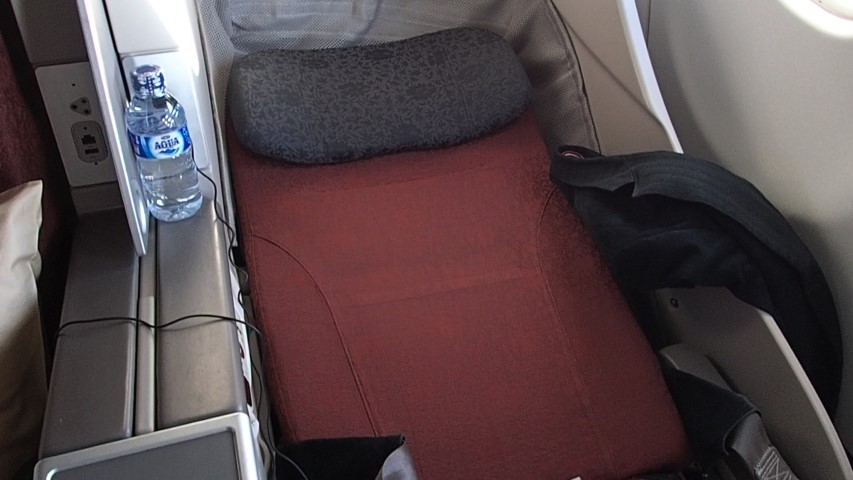 I am 187cm tall and find it almost impossible to sleep in an Economy Seat. I may doze off but almost sitting upright in an Economy seat means you walk off the plane feeling like a zombie, very much sleep deprived.
On a lot of the newer planes, the Business Class seating are built into a pod, so you don't have some stranger sitting next to you. I guess some people may like to have a travel partner next to them to chit chat to to make the flight feel like it is going faster, but with loads of entertainment, delicious food and lots of alcohol on demand, I am quite content to sit solitary and amuse myself for the entire flight.
The difference in Food between Business Class and Economy
The food that is served in Business Class is much better than what you get in Economy Class. In Economy you get 1 tray with all your food on it.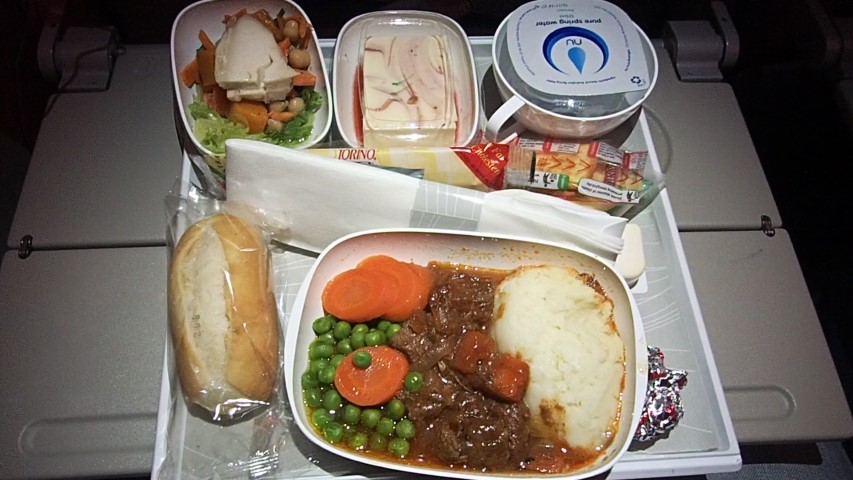 In Business Class the food is presented on real plates, with real cutlery and you get a proper entrée, main and dessert served separately, compared to the all meal on one tray that you get in Economy class.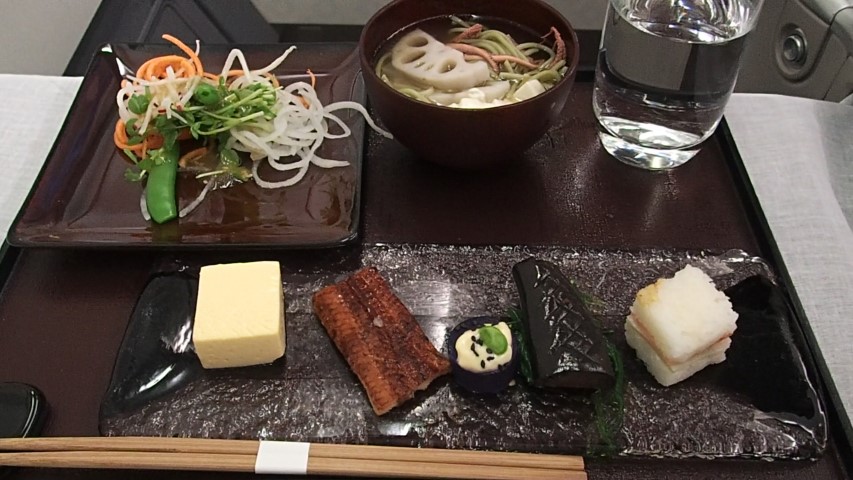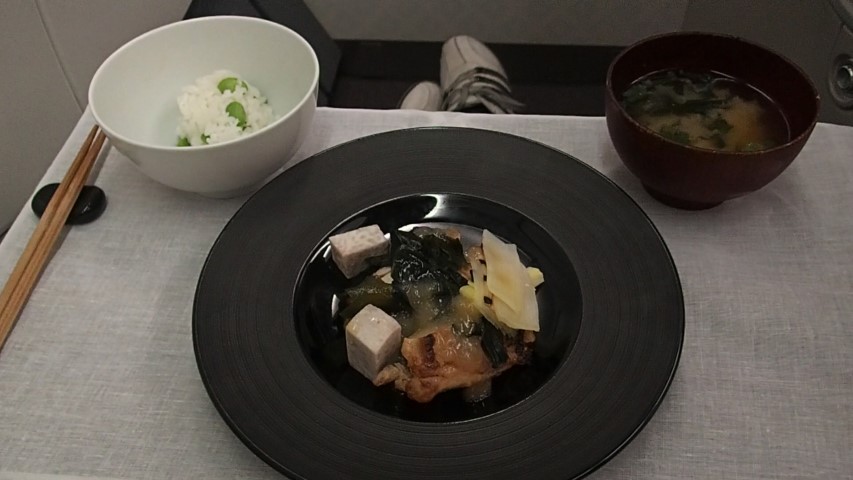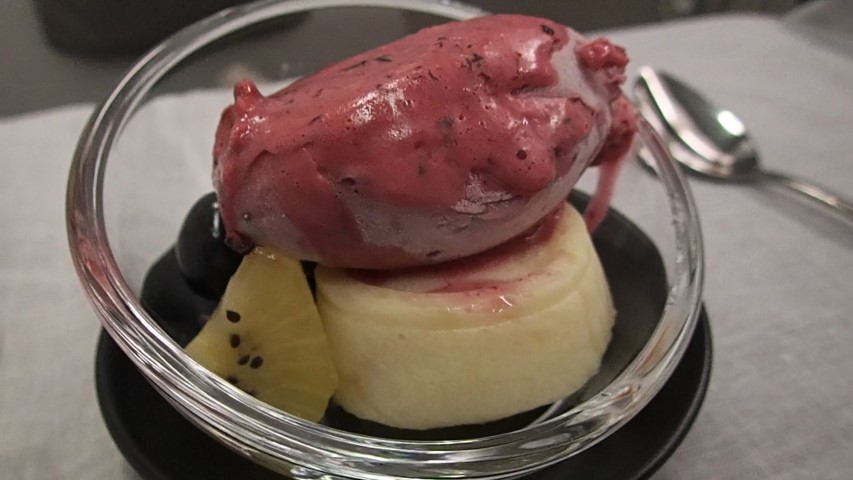 The difference in Service between Business Class and Economy Class
Even before you get on the plane, you get better service when you have a Business Class ticket in your hand. At the airport there is a separate Business Class check in counter which has a much smaller queue than the economy class check-in counters.
Once you have checked in, your Business Class ticket gives you access to the Airlines Business Class lounge. With comfy chair, free WiFi, free food and drinks, shower facilities. Usually the business class lounge is very close to the boarding gate so it is not far to walk to the boarding gate once the flight starts to board.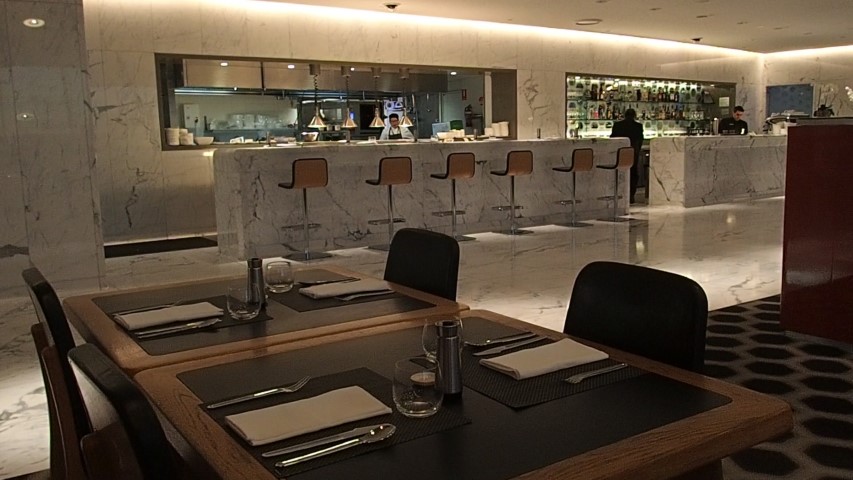 At the boarding gate, there is priority boarding for Business Class passengers. That means a Business Class passenger can arrive at the gate at a leisurely pace and don't have to queue up behind all the Economy class passengers.
Also your checked in luggage gets priority coming off the plane. Sitting at the front of the plane means you get off the plane first, then your luggage is usually the first to arrive on the baggage carousel.
So they are the big differences between flying Business Class and Economy Class. If you can afford to buy a Business Class ticket or have enough Frequent Flyer Points to use to upgrade, I suggest you use them to experience Business Class. It really is much better than Economy Class.
[do_widget id=wpp-6]