Best Sports Bar in Seminyak – Adrenaline Sports Bar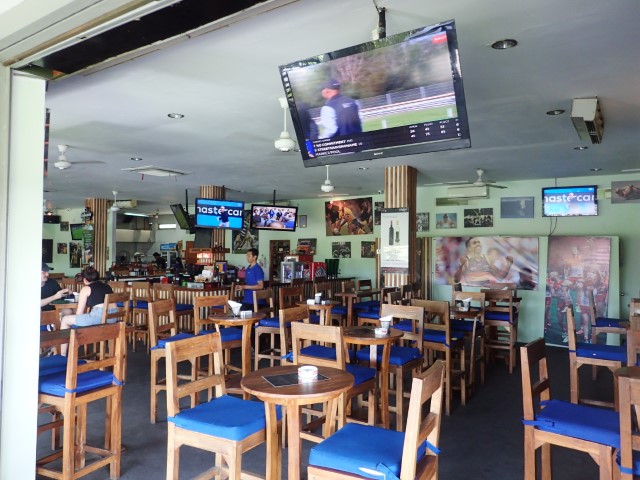 If you are staying in Seminyak and want to watch your favourite sports live then head straight to Adrenaline Sports Bar as it is the best sports bar in Seminyak Bali.
Adrenaline Sports Bar is located up stairs at Semiyak Square, right in the heart of Seminyak.
A large bar with a number of pool tables and loads of large TV screens for watching the most popular international sports. The sports that Adrenline Sports Bar shows includes UFC fights, NRL, Rugby Union, AFL, Formula 1, MotoGP, A-League Soccer, Cricket, Major League Baseball, NFL, NBA, Tennis. They will show the games live during the opening hours of the bar or show the game on replay the next day.
As well as a great bar, Adrenaline Sports Bar has a full food menu serving up dishes like toasted sandwiches. BLT, Chicken wings, Hamburgers, Hot dogs, steak sandwiches, pizza, Nasi goreng, Mee Goreng, Chicken satay.
A small Bintang at Adrenaline Sports Bar cost 40,000Rp. Large Bintang costs 60,000Rp.
Adrenaline Sports Bar
Level 2
Seminyak Square
Jl. Kayu Aya
Seminyak Bali
Open 7 days a week from 10am till midnight
Website: https://www.facebook.com/adrenalin.bali/
Check out the location of Adrenaline Sports Bar in Seminyak