Galaxy Sports Bar Seminyak Bali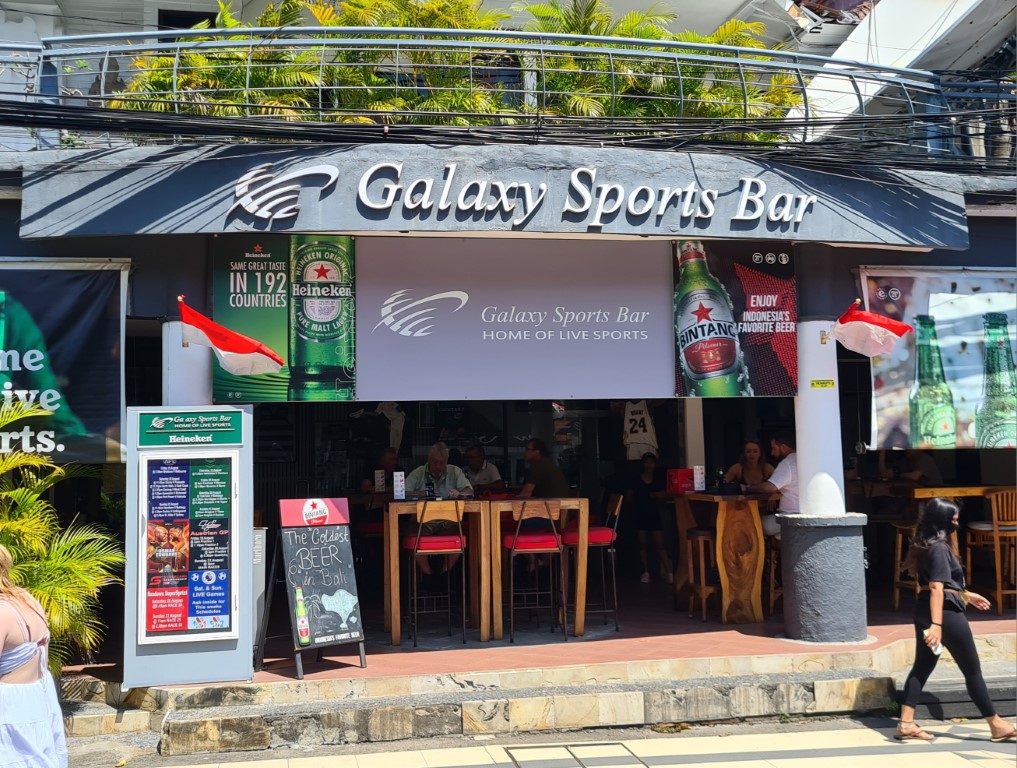 Galaxy Sports Bar is a very nice sports bar in the eastern end of Seminyak Bali. A great sports bar showing all the Aussie and International sports live and loud, on various large TV screens inside their airconditioned bar area or outside the front of the bar. They are showing sports including AFL, NFL, NBA, UFC, Formula 1, MotoGP, EPL, FA Cup, Tennis, Cricket and every thing in-between. They also got a full food menu serving your classic pub food including all day breakfast, burgers, pizza, pasta and a range of local Indonesian food.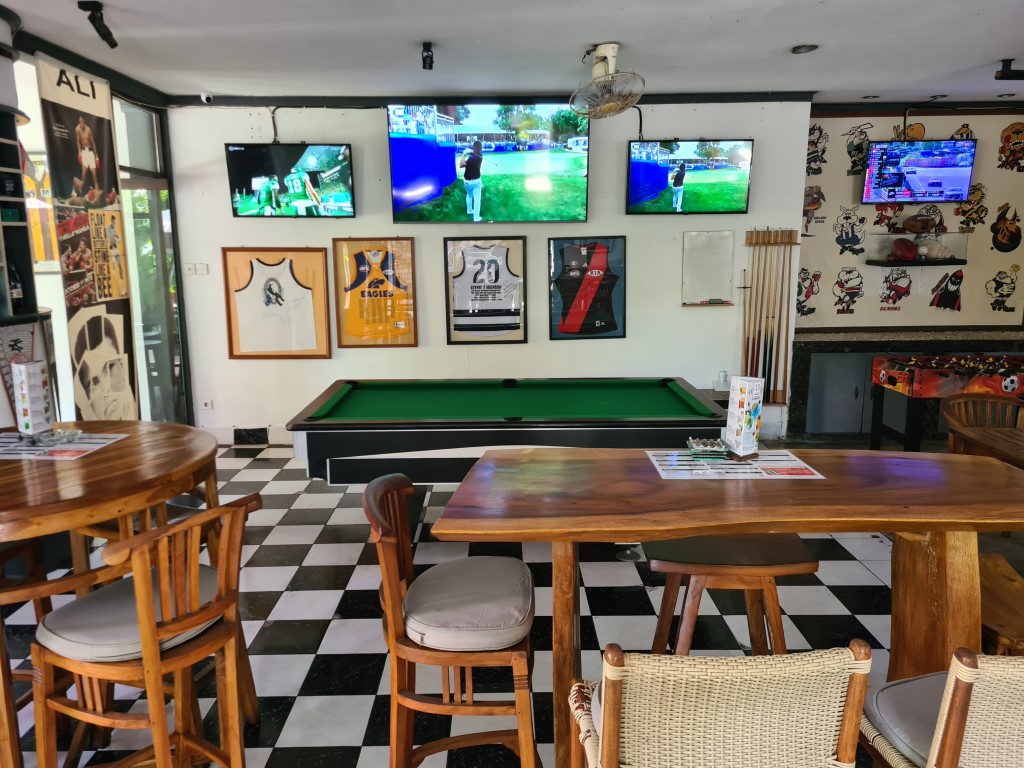 I was in Bali in July and the bar was packed full of Australians watching both NRL and AFL on the multiple screens. The bar is open every day of the week from 8am – midnight.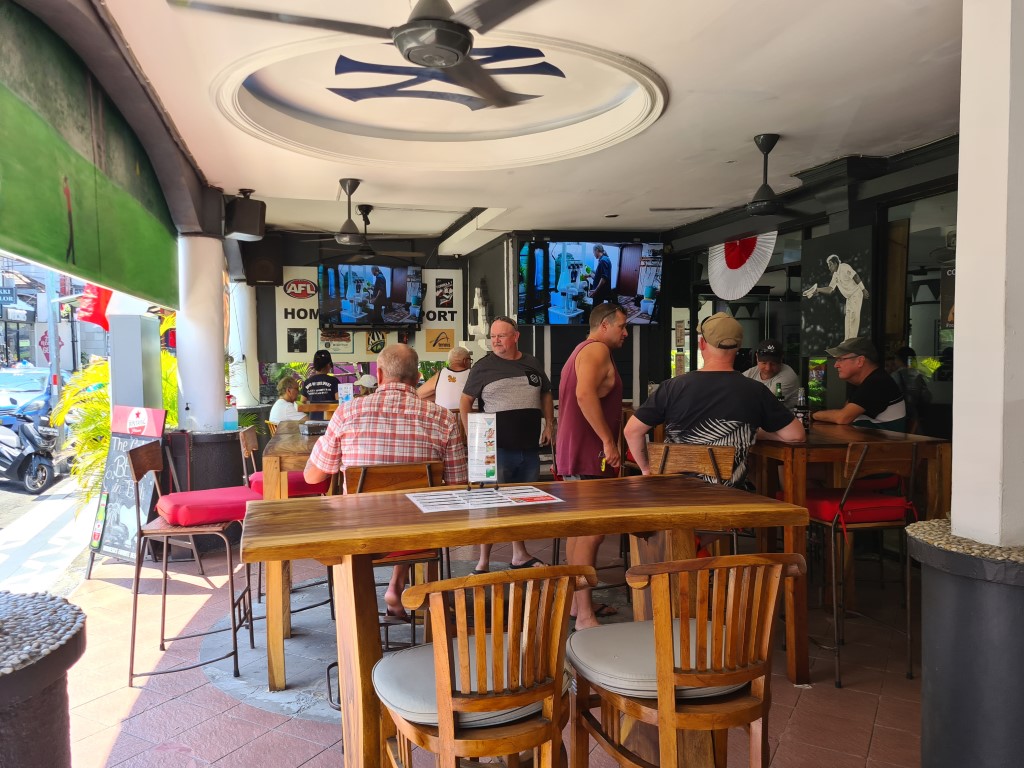 When it comes to food, the menu is huge, with many pages listing their all day breakfast, pizza, pasta and Indonesian dishes. See the menu pics below. I was there late morning Bali time and had an excellent Bacon and Egg roll with cheese.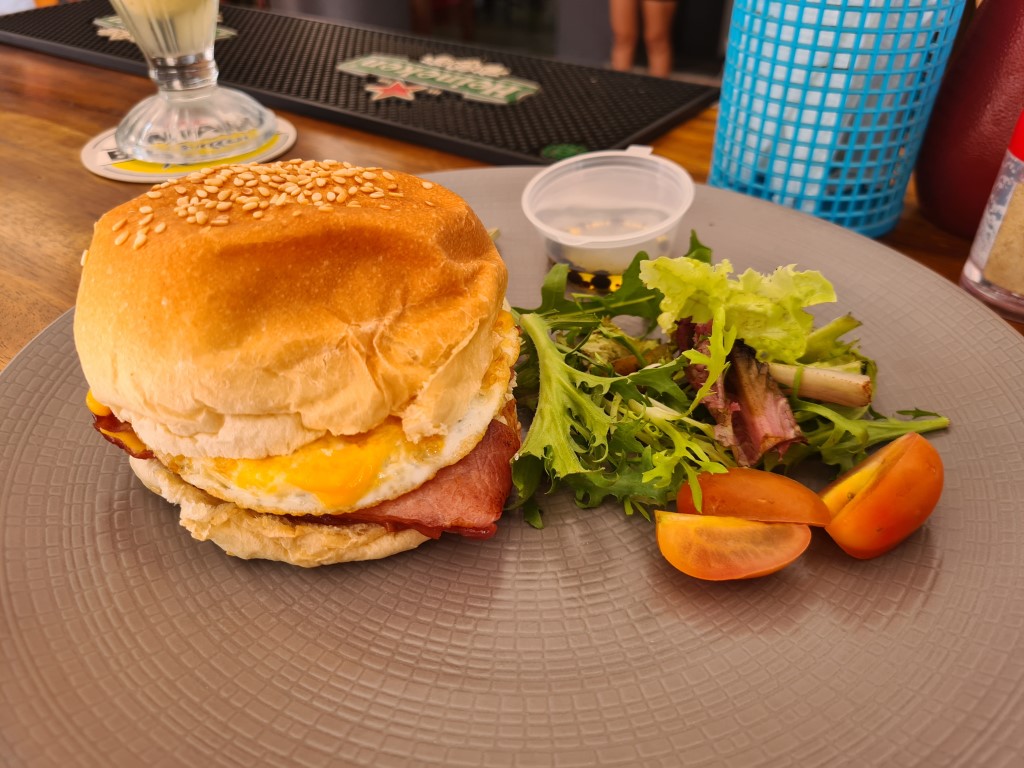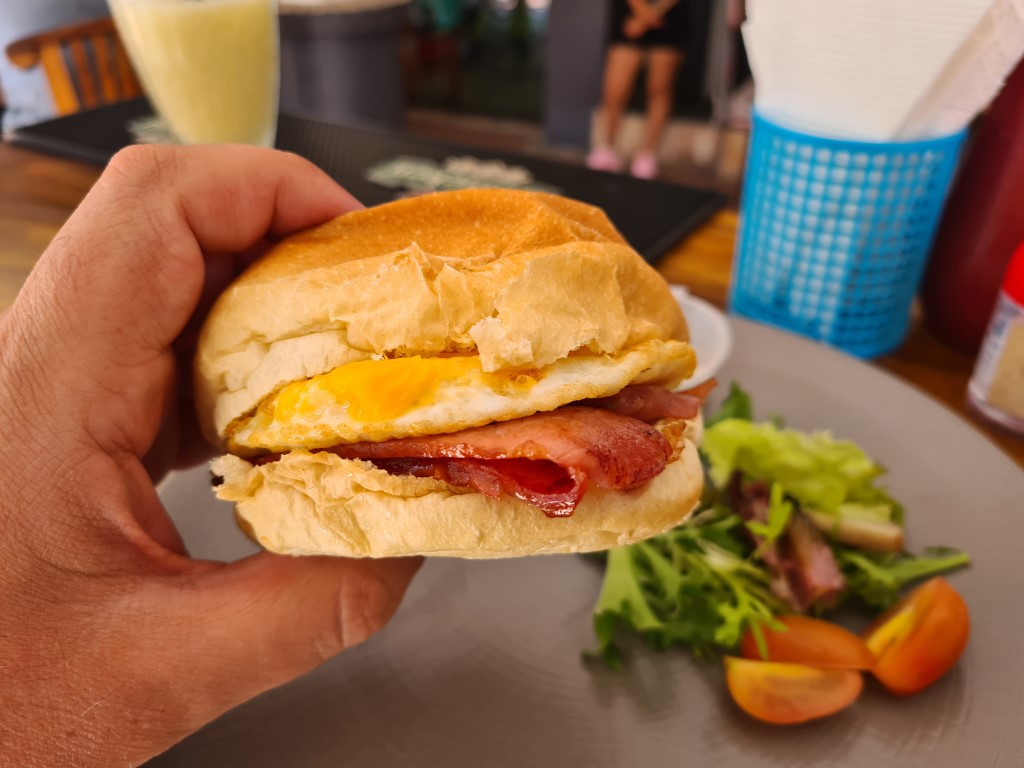 Beers are not so cheap, starting at 40,000Rp for a Bintang beer! These are Seminyak prices! They also got a good range of imported beers, wine and spirits.
Check out some of the pages of the food menu at Galaxy Sports Bar in Seminyak – prices from July 2022: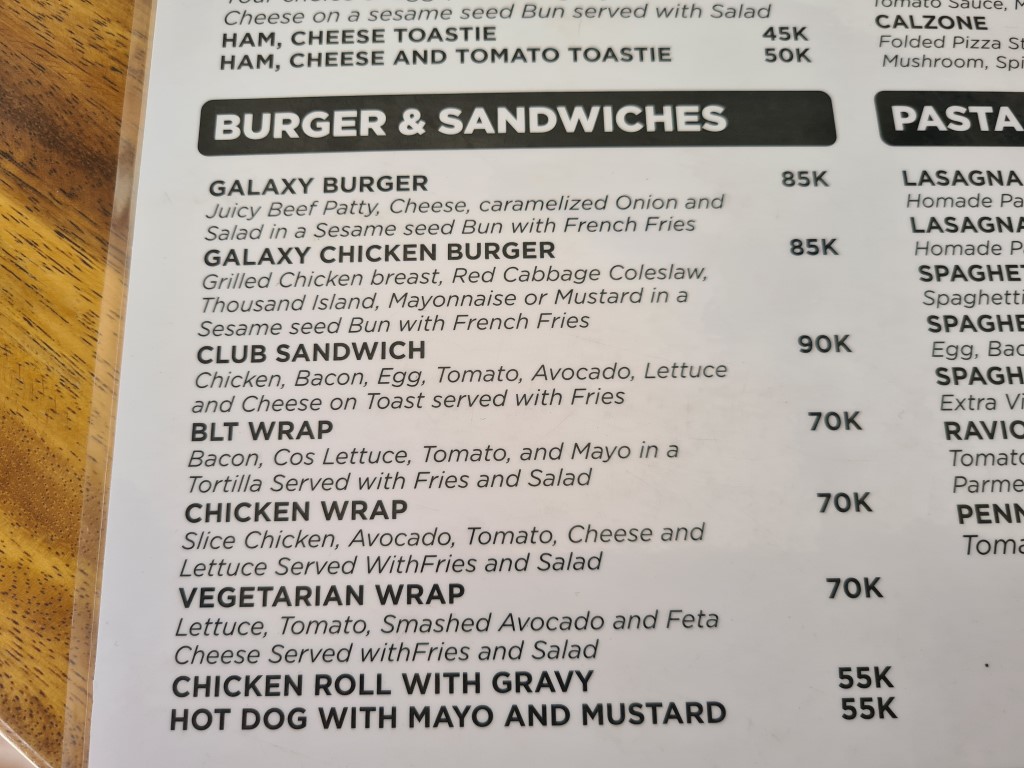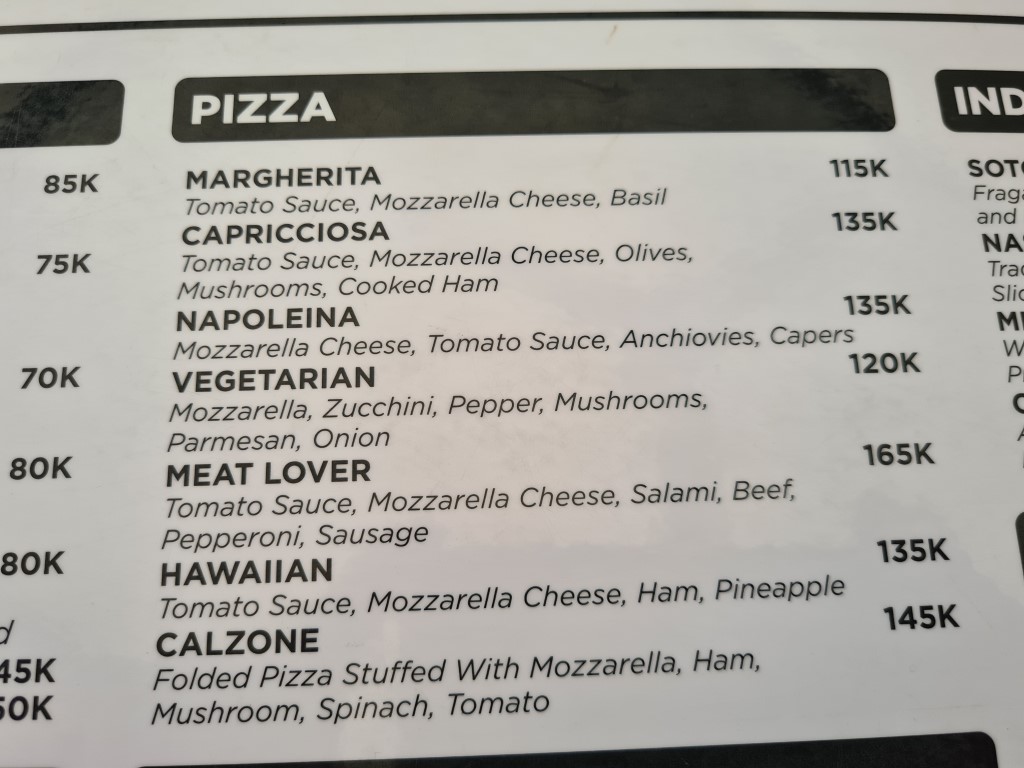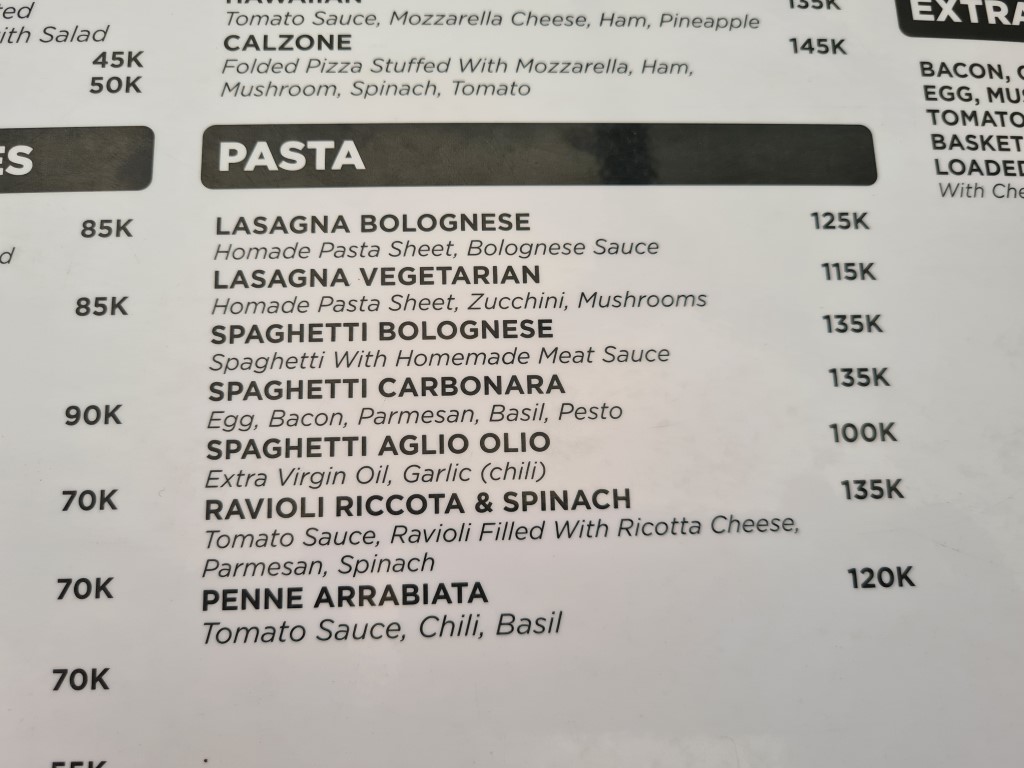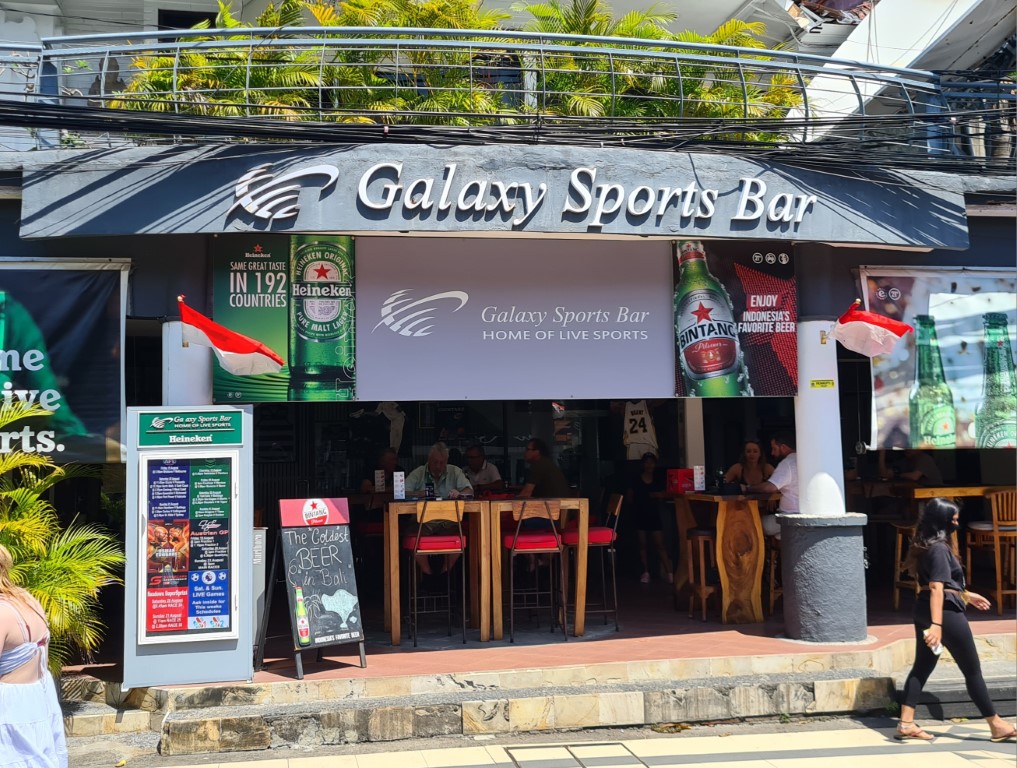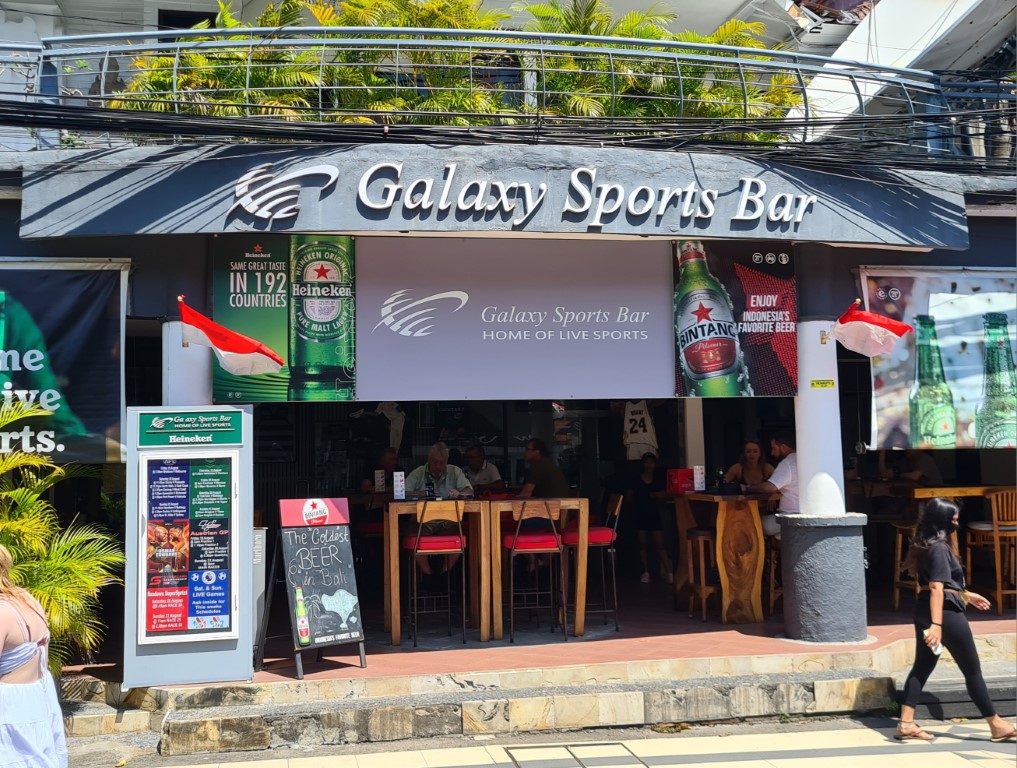 Galaxy Sports Bar
Jalan Dhyana Pura No.9A
Seminyak Bali
Galaxy Facebook Page: https://www.facebook.com/galaxysportsbar/
Check out the location of Galaxy Sports Bar in Seminyak Bali