Bunaken Island North Sulawesi Indonesia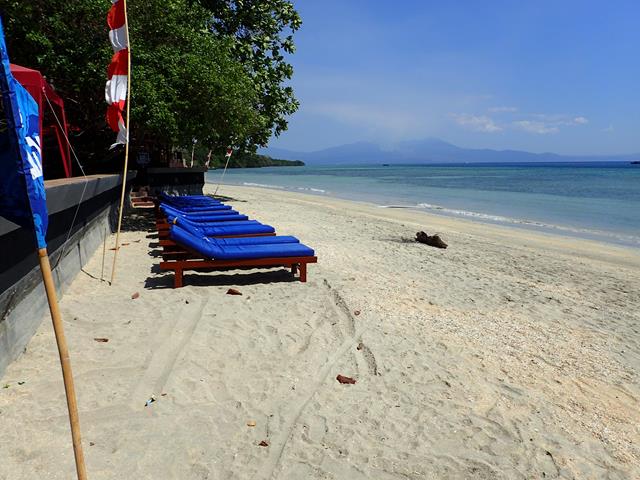 Bunaken Island is located within the Bunaken National Marine Park off the coast of North Sulawesi Indonesia. Bunaken Island is the place to come for some of the best scuba diving in the world. With a good choice of accommodation with qualified PADI dive resorts who can arrange to take you for scuba diving trips to more than 40 great dive sites around the marine park.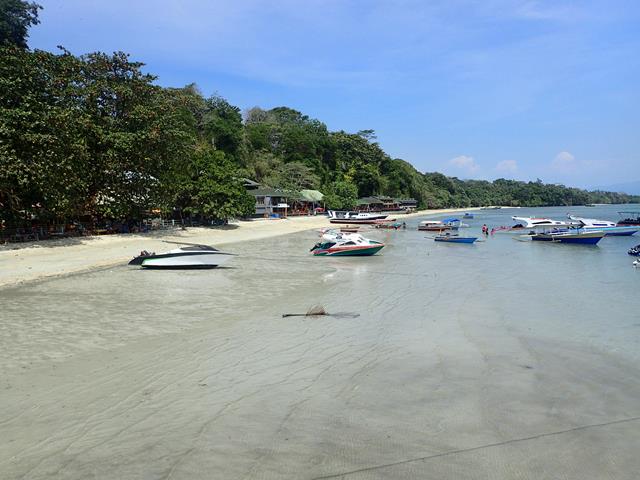 There are regular public ferries that leave from Manado, the capital city of North Sulawesi.
There are spectacular sunsets to see from Bunaken. The resorts along the south coast look straight down to Manado Tua which is an inactive volcano island with the sun setting behind the volcano. The sky lights up with red and pink.
Activities on Bunaken Island
Scuba Diving is the number 1 thing to do while visiting Bunaken Island. There are more than 15 dives sites directly off the coast of Bunaken Island or you take a further boat trip to the other islands in the Bunaken National Marine Park. The cost of scuba diving from Bunaken Island is a bit more expensive than other parts of Indonesia. Remember this is a remote island so costs are a bit higher. It costs around 40 Euros per dive.
Dolphin Boat trips – you can take a boat from Bunaken Island, leaving at 6am for a trip out to see the Bottlenose Dolphins feeding in the morning. There are pods of over 100 Bottlenose Dolphins chasing after small tuna fish in the mornings in the open seas. The boat goes around 1 hour north of Bunaken Island, into the open sea where the dolphins feed each day. You also have a chance of seeing Pilot Whales around the same area where the dolphins are.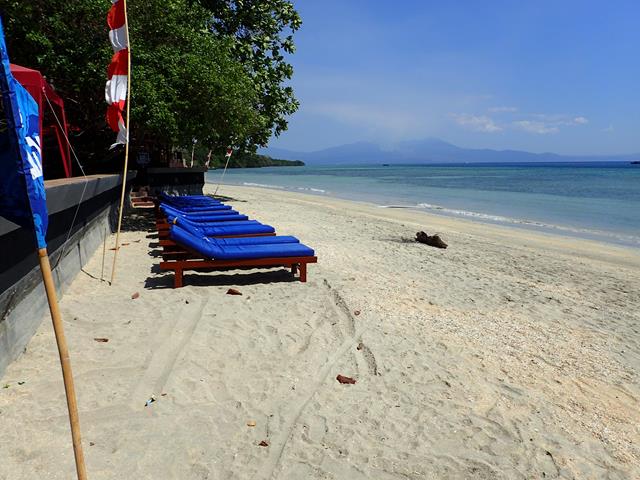 If you want to take a rest from diving then there are a few activities on Bunaken Island that are worth doing. The centre of the island is mostly jungle and they have built a nice wooden walk way that makes it's way to the centre of the island. You walk along here for your chance to see the native animals of Bunaken Island including lots of monkeys.
There is a small village on the south eastern corner of Bunaken Island with a really nice Catholic Church and a small mosque.
You can do a day trip over to Manado Tua island and climb to the top of the inactive volcano. The climb takes several hours and is quite steep. Along the way you see lots of monkeys.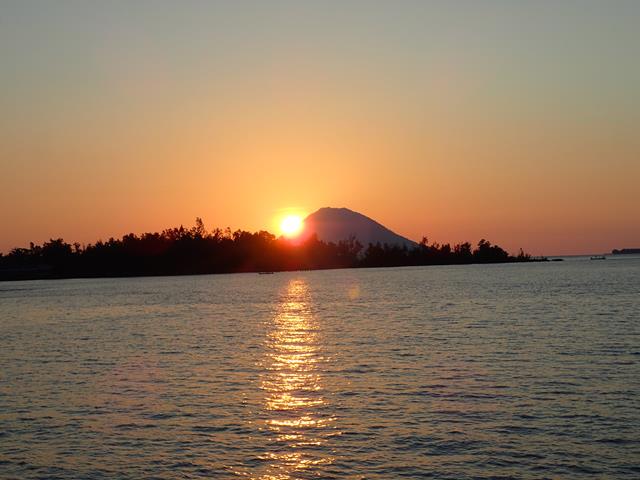 Scuba Diving Bunaken Island
Scuba diving is the number 1 reason people come to Bunaken Island. Infact the scuba diving around Bunaken Island is some of the best diving in the world. It is mainly wall dives off the coast of Bunaken as about 20 meters off the coast from the beach the water drops off dramatically to very deep water with huge vertical walls which has heaps of amazing marine life.
Money and ATMs on Bunaken Island
It is best to bring some cash along when visiting Bunaken Island if you want to buy anything outside of the resort you are staying in. The resorts accept credit cards so you can pay for your meals and scuba diving trips.
There are no ATMs to withdraw money on Bunaken so bring enough cash or bring your credit cards. There are plenty of ATMs in Manado which is 1 hour away by boat from Bunaken Island.
Most resorts add a 3% surcharge if you use a credit card. Most only accept Visa or Mastercard, they do not accept American Express. So if you want to avoid the 3% extra charge for your holiday, best to bring lots of cash.
Boat Transfers to Bunaken
There are public boats leaving the ferry pier in the main town everyday between 8am – 9am. To get to the main town there is only a dirt track so you have to hire a motorbike (ojek) to get you to the town, a very bumpy ride.
The boat pier out the front of Bastianos and Froggies Dive Resort only has public boats on irregular days, Sunday, Tuesday and Thursday morning.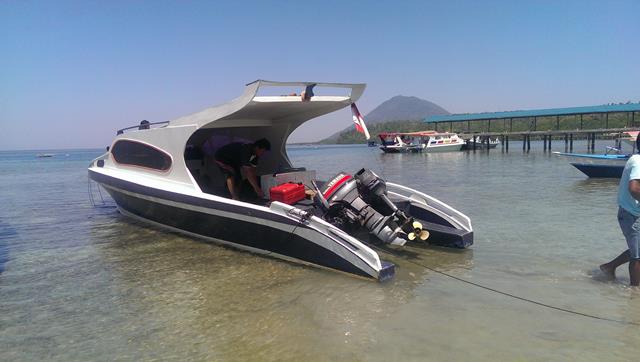 Most resorts can arrange a speedboat transfer from Bunaken Island to Manado for 15 Euros per person. The trip in the speedboat takes around 45 minutes. The public boats takes over 1 hour. If you want a drop off to a hotel in Manado the resorts will charge you an extra 5 Euros.
Accommodation and Dive Resorts on Bunaken Island
There is a good choice of beach resort and dive centres located on Bunaken Island. As this is a small island there is limited fresh water. The water used in the showers in most of the resorts on Bunaken Island is bore water (hard water) so the water is fairly salty.
Bastianos Dive Resort is located on the southern coast of Manado, with a pier right out the front with public ferries coming in from Manado. With a swimming pool and restaurant and a well equiped dive centre to hire all your scuba gear. Bastianos can take you to any of the dive sites around the Bunaken National Marine Park. There are around 6 great dive sites just a few minutes boat ride away from Bastianos including Lekuan 1, Lekuan 2 and Lekuan 3 dive sites, with some great wall dives. The staff at Bastianos are so friendly and welcoming! With free Wifi that works well even in your room.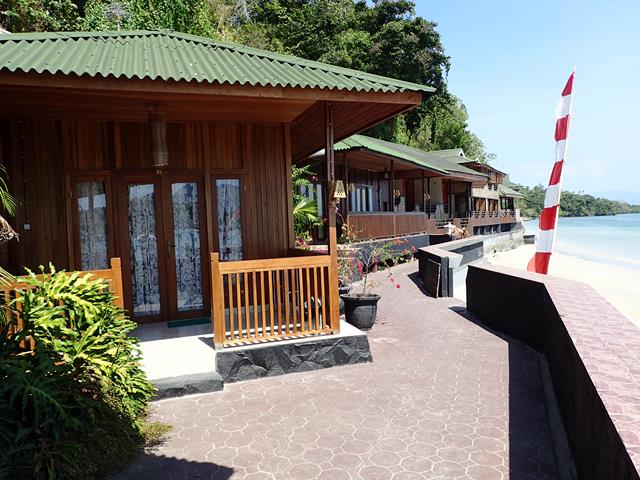 Be Eco-friendly when visiting Bunaken Island
All rubbish from Bunaken Island needs to be shipped to the mainland to be disposed off. Think eco-friendly when visiting Bunaken Island and help by taking some of your rubbish with you when you leave the island. Just carrying a few empty plastic bottles or a small bag of rubbish will help. You are paying for your boat ride back to the mainland so help by carrying some of your own rubbish. Dispose of it at your hotel in Manado or at the airport (you do pay airport tax as part of your ticket which pays for the rubbish disposal at the airport).
You can also help the environment when you are scuba diving. When scuba diving grab any plastic bags or bottles you find and take them back with you. The dive conditions are really good around Bunaken Island though you will see plenty of plastic bags. Help by clearing the ocean of these plastic bags.
Check out the location of Bunaken Island in Indonesia
[do_widget id=wpp-86]