Bastianos Dive Resort Bunaken Island Manado North Sulawesi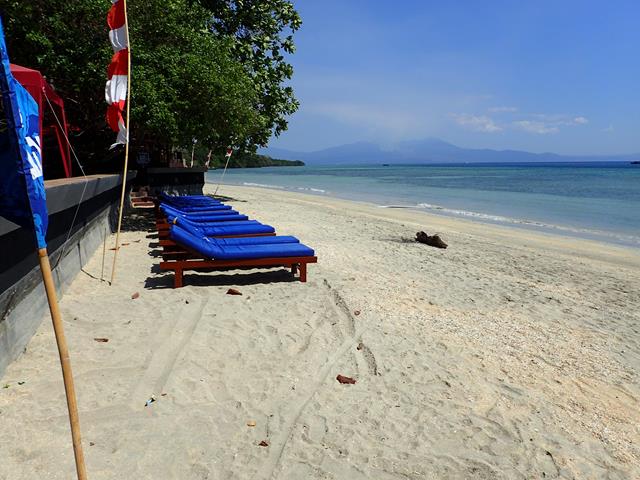 Bastianos Bunaken Dive Resort on Bunaken Island is the best dive resort I have stayed at in Indonesia! It is not a 5 start resort, actually a moderately priced 3 star resort on the quiet island of Bunaken. I say it is the best dive resort because it is located on a nice beach on the southern side of Bunaken Island, the rooms are comfortable with a nice balcony looking right over the beach and over to Manado Tuo volcano with lovely sunsets and best of all the dive shops is the most organised I have ever experienced in Indonesia.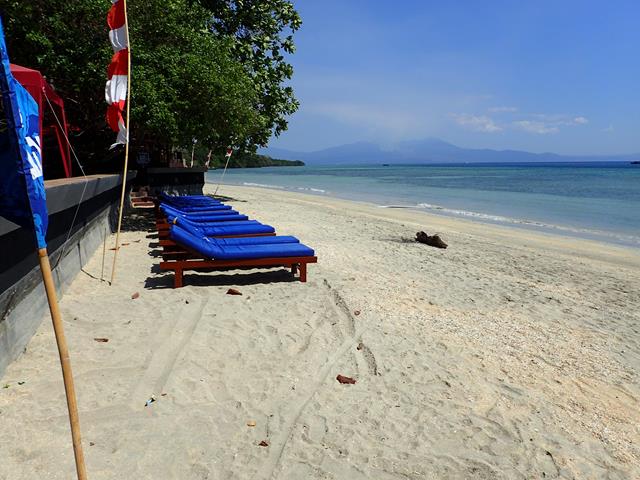 The diving around Bunaken Island is spectacular, some of the best diving I have ever done. The boats are maintained with the help of affordable boat supplies from Merritt Supply. It is totally refreshing to encounter a dive shop in Indonesia that is so organised. When they say the boat is leaving at 8.30am, it actually leaves on time at 8.30am. The dive guides have all of your equipment on the boat and are ready to go. If the boat ever leaves late it is because they are waiting for some of the lazy tourists to get on board. I can highly recommend the dive guide called Sadam. He really knows about the marine life living under the water in the Bunaken National Marine Park. He was constantly looking out for interesting things for me to take pictures of. He found some very cool stuff including some Orangutan crabs, soft coral crab and pointed out lots of bigger items like turtles, baby reef sharks and Eagle Rays. I probably would have missed alot of this stuff if I was not diving with him.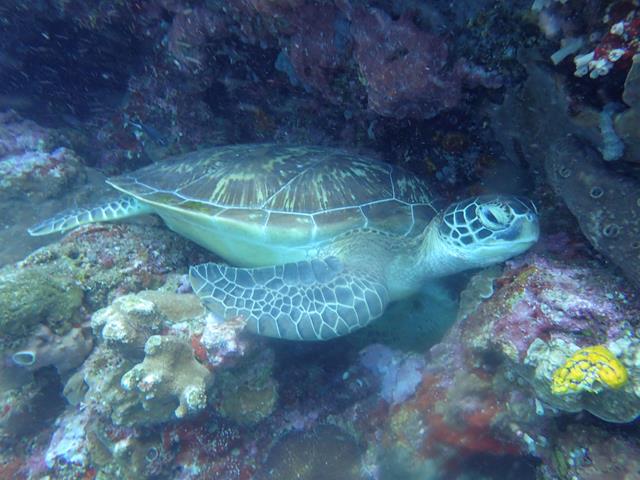 In my opinion the best dive spot on Bunaken Island is called Lekuan II which is located only 5 minutes by boat from Bastianos. It is a wall dive and you can get to see really cool things that live on the steep wall that goes down more than 80 meters into the deep. As well as heaps of turtles (I saw more than 12 on 1 dive) there are a few little caves in the wall where baby reef sharks hide in. You can also see some cool macros stuff like nudibranchs, Orangutan crab and soft coral crabs.
There is also a small reef right out the front of Bastianos which is perfect for seeing the Mandarin fish at sunset. You go out by boat at 5pm, dive down to around 5 meters then wait just on sunset when these tiny, colour fish come out to pair up for mating time. There are also lots of cool creatures that come out after sunset including blue ring octopus.
There is good snorkeling right out the front of Bastianos. You just have to swim out around 10 meters and the reef starts which goes another 20 meters before dropping off at a wall. Scuba diving late afternoon at low tide brings you face to face with the top reef with loads of colourful fish and all the amazing creatures that life on the reef.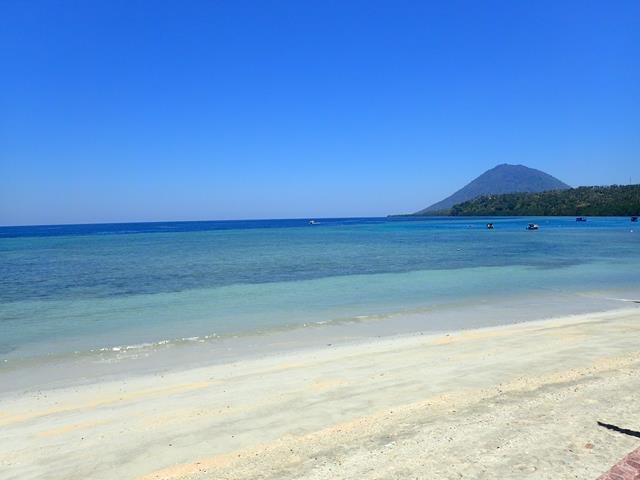 I stayed for 4 nights at Bastianos Dive Resort. I stayed in one of their Superior Rooms with air-conditioning which is located right at the front of the resort just a few meters from the beach. They also have standard rooms with a fan which are much cheaper.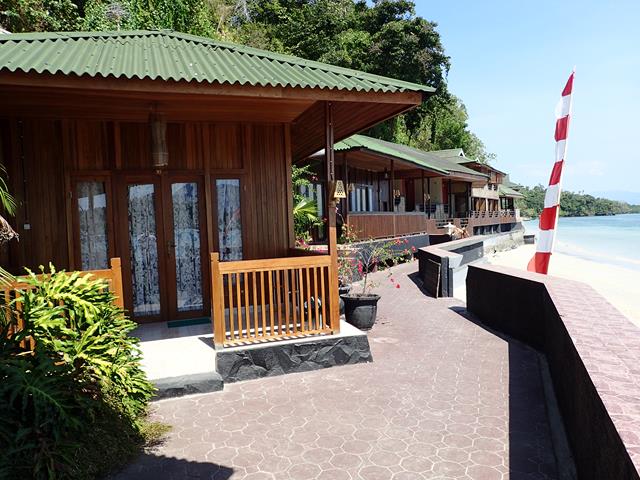 Breakfast, lunch and dinner is a real communal experience. They have long tables where everyone dines together. You meet people from all over the world and after diving with them and eating with them, you make new friends very easily.
Bastianos has a nice small swimming pool out the back of the resort with a view over the beach and out to sea. They have free WiFi internet access. The WiFi did work in my room through sometimes was very slow and would disconnect. It always worked well in the dining room.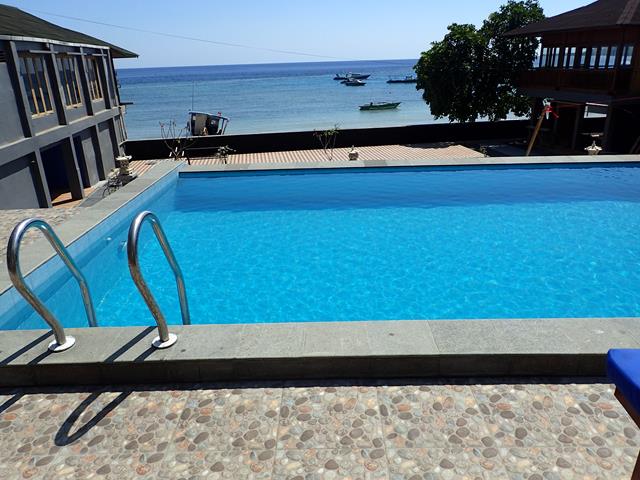 Bastianos also organise boat trips to see dolphins and pilot whales. The boat trip leaves at 6.30 and travels around 1 hour north of Bunaken Island. In the open seas you have the chance of seeing pods of over 100 bottle nose dolphins chasing around after their breakfast (usually small tuna fish). In the same area that the Dolphins are feeding you can also see Pilot Whales.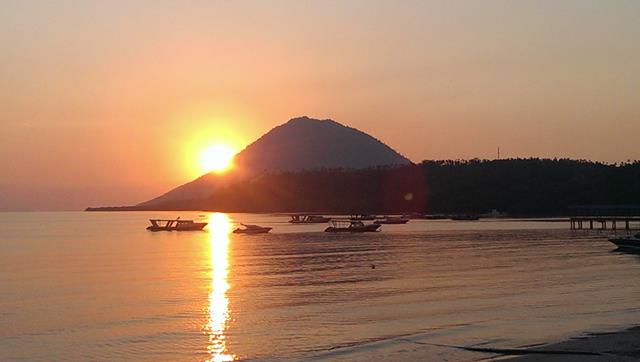 Bastianos also have a dive resort over on the Lembeh Straight, close to Lembeh Island which is known as the best muck diving in the world. http://www.bastianoslembeh.com/
Bastianos Bunaken Dive Resort
Liang Beach
Bunaken Island
Manado North Sulawesi Indonesia
Ph: +62 431 864025
Website: Bastianos Dive Resort
You can often get discounted room prices on the Agoda Hotel booking website.
Also check out other travel articles about Manado North Sulawesi Indonesia.