Raja Sate Restaurant Manado North Sulawesi Indonesia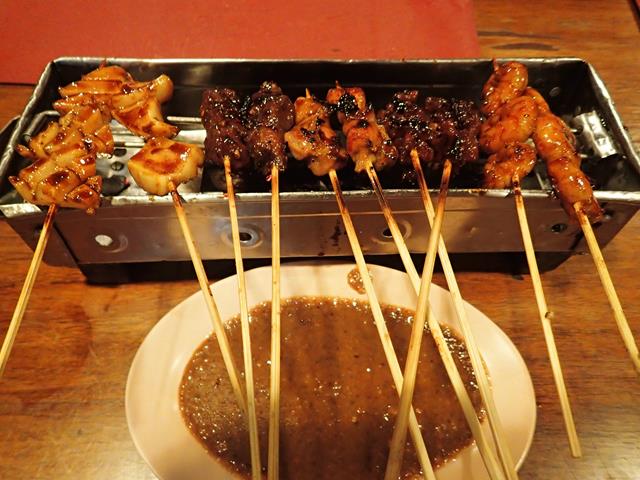 Raja Sate Restaurant is a BBQ and Asian Restaurant located in the heart of Manado on Jalan Piere Tendean also refrerred to as the Boulevard, just a few blocks down from the Mega Mall. Raja Sate is probably the best restaurant in Manado, the capital city of North Sulawesi.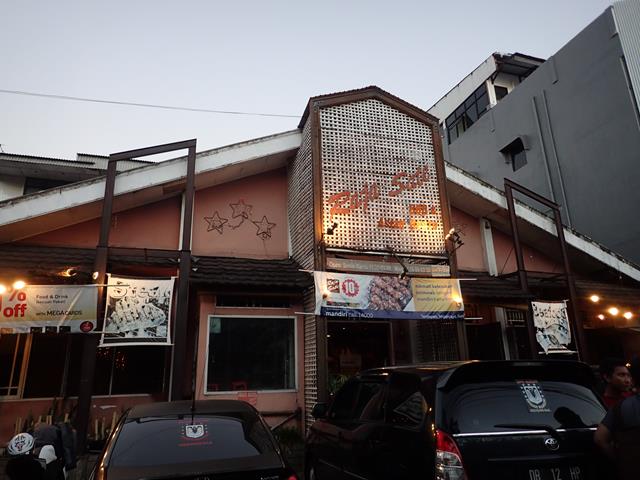 The menu at Raja Sate has heaps to choose from, a good range of Indonesian and Asian food. There is lots of grilled seafood on offer including grilled fresh fish which you can choose from the fresh seafood tanks in the restaurant. You can also get grilled squid and prawns. There is also lots of Indonesian food like Nasi Goreng, Ayam Goreng and a selection of traditional Indonesian soup (soto).
The speciality of Raja Sate Restaurant is of course the sate (satay)! As in the name Raja Sate (meaning King Sate) they have a good selection of sate with chicken, beef, goat and seafood like fresh tuna and snapper. They also have lots of other unusal cuts of meat (offal) like beef tripe and beef intestines.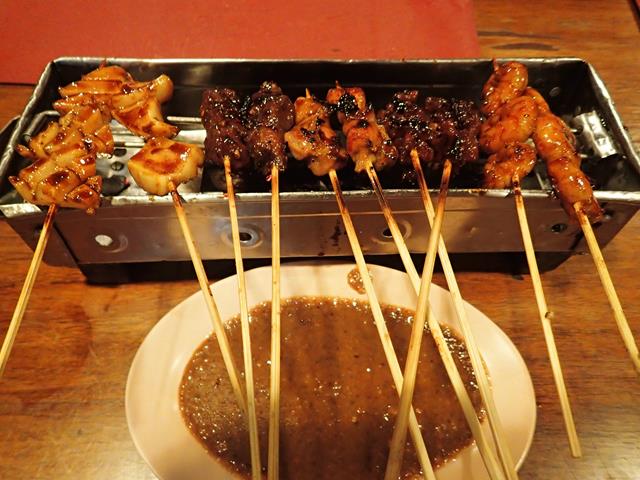 I first choose the sate combo which comes with 10 sate sticks with chicken, beef, goat, prawns and squid. You get a choose of sauce to go with the sate sticks – peanut sauce, teriyaki sauce, hot spicy sauce or BBQ. For this round I went for the traditional peanut sauce which was awesome, just a little bit spicy and went so well with each of the sate sticks. All of the different meats were already marinated so you could eat the sate on their own, without dipping in the peanut sauce.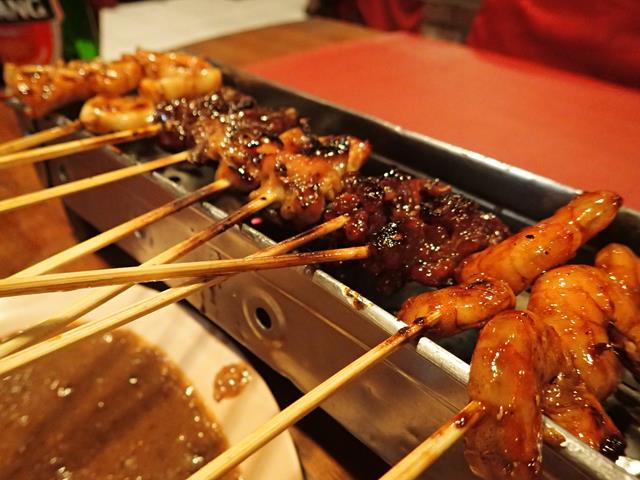 I thought I would be full on the 10 sticks but after devouring all 10 sticks I was ready for more. Out of the different sate sticks the beef was my favourite. It is so tender and juicy. I ended up ordering 8 sticks of the beef sate and went for the BBQ sauce which was equally delicious.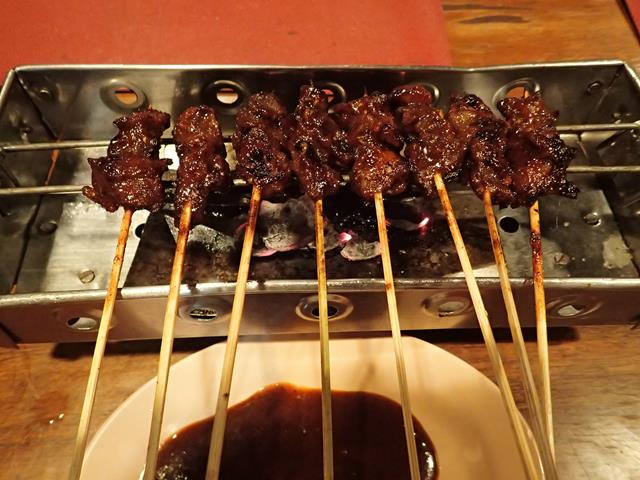 Raja Sate Restaurant is a very popular restaurant. The car park out the front is always full. Inside there are so many people, with long tables full of local families as well as groups of tourists.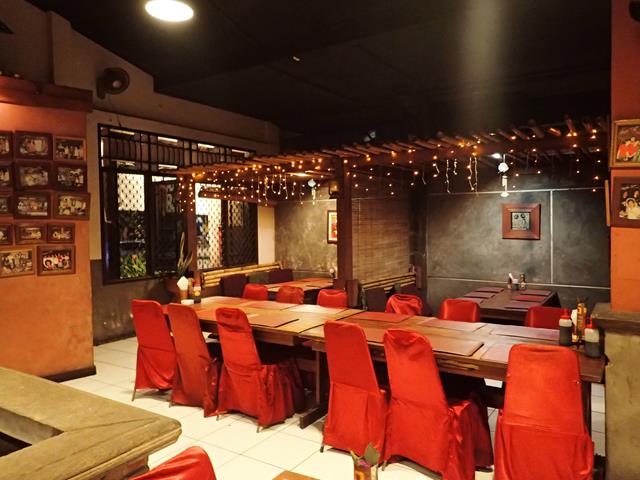 Raja Sate Restaurant
Jalan Piere Tendean
Manado North Sulawesi
Ph: (0431) 852398
Website: http://www.rajasate.com/
Raja Sate Restaurant is open Monday to Saturday from 11.30am to 11pm. On Sunday and public holidays it is only open for dinner from 6pm – 10.30pm.
Also check out other travel articles about Manado North Sulawesi Indonesia