C's Steak and Seafood Restaurant Jakarta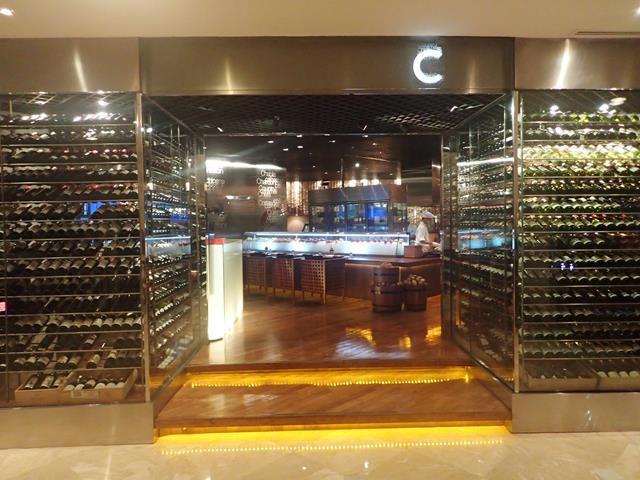 I just arrived in Jakarta and I needed steak! I had just spent 1 week scuba diving on Bunaken Island and had only eaten rice with spicy chicken or spicy fish every meal for the entire week, so when I arrived back into Jakarta, checked into the Grand Hyatt Hotel, my mouth had already started watering thinking about the big juicy steak I would devour at C's Steak and Seafood Restaurant.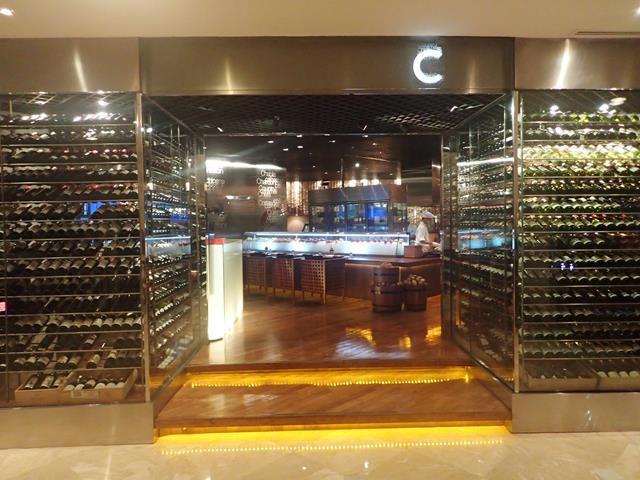 I had stayed at the Grand Hyatt before but had never eaten at C's Steak Restaurant. I went down just after they opened at 6pm. There were already quite a few diners inside. The restaurant is very classy, the most impressive part is their wine cellar which makes up the front wall of the restaurant. With over 3000 bottles of wine on display it must be the best wine cellar in Jakarta.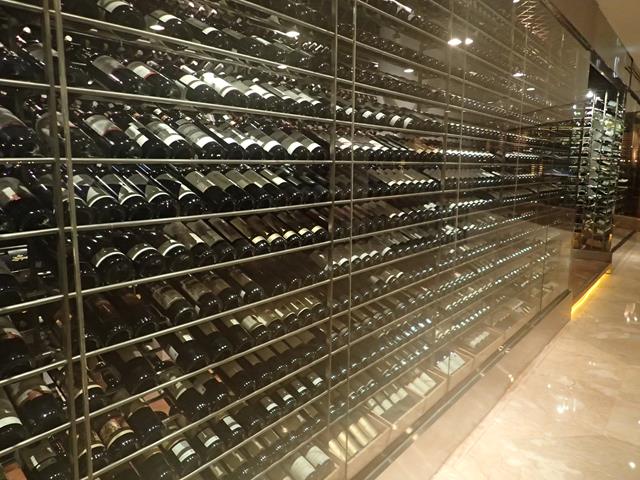 I got to go inside the walk in, air-conditioned wine cellar. A staff member let me in and I was quickly followed by the restaurants wine sommelier. A friendly cheerful guy he was proud to point out some of the best wines. I asked to see the Grange Hermitage and he knew exactly where to find each bottle. I then asked to see the Rothschild 2001 (a very fine drop of French wines). He pulled out the bottle which is priced at over 30,000,000Rp on the restaurants wine menu (that's over $3000!). I asked if he had tasted this wine. He grinned and said he sure had. He said the representatives from Rothschild had visited the hotel a few years before and had a wine tasting of their best wines. I asked if the wine was worth 30,000,000Rp, he gave wider grin and said 'No comment!'.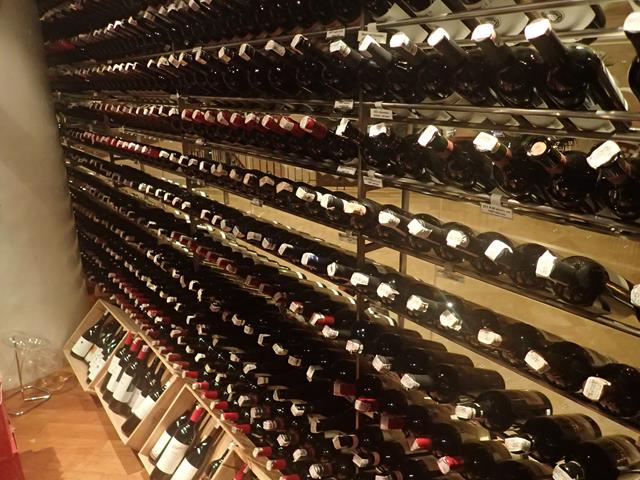 I ordered a Rib eye steak, my favourite cut of meat. I ordered it medium. For entree I ordered their Peking Duck pancakes. When the waitress took my order she asked if I wanted the duck meat or just the duck skin. Bring on that crispy duck skin I said! The pancakes came out first and it was a huge stack of 8 pancakes. They were very quickly scoffed down, I was hungry. I wasn't up for a bottle of Rothschild by myself so I stuck to glasses of their nice cold Bintang beer. I'll try the Rothschild next time 🙂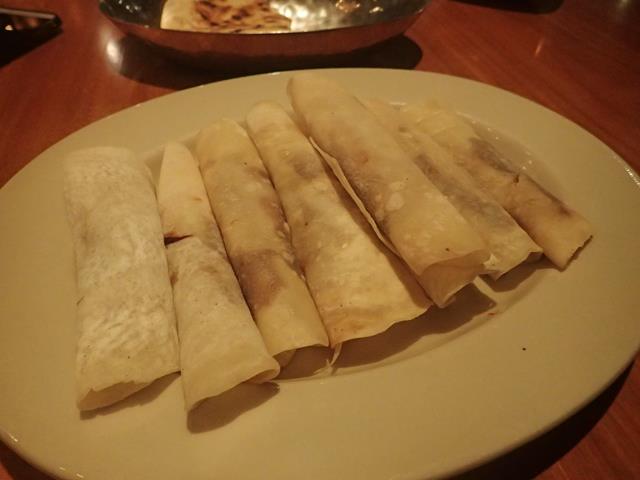 Next came the steak and a side order of mash potato. I love smashed potato with a nice juicy steak! I sliced into the steak and it was cooked to perfection. So many steak restaurants undercook or overcook their steaks. This was cooked a perfect medium, pink in the middle but no dripping blood which I can't stand! There was also a side bowl of pepper sauce. I was half way through the steak and realised I was not eating a Rib Eye. On the edge of the steak was a big chunk of fat, typical of a rump steak. Now I do like a good quality rump steak and this definitely was a good quality rump! But not what I had ordered. As I was looking at the steak a waitress came over and asked if everything was OK. I told her that this steak was not a rib-eye. She assured me it was and they only served good quality steaks. I assured her that I was not questioning the quality of the meat but the type of cut. This indeed was a good quality rump steak, not a rib eye steak. She went away and I saw her talking to a fat turd of a man who must of been the manager of the restaurant. He just walked away.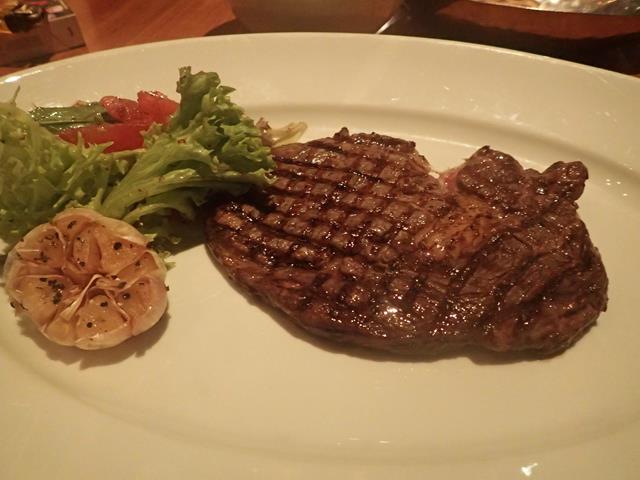 I kept eating the steak as I was very much enjoying it. I had devoured it and they had taken my empty plate away when the executive chef came over to talk to me. He was a very friendly Swiss guy. I explained that the steak was not a rib eye but a rump. I pulled out my mobile phone and showed him a picture of the steak. He asked the waitress to go get a fresh rib eye out of the cool room. She brought it over and the chef nodded that indeed the steak I was served was not the same. He said there must have been some mix up at the supplier. He said they had removed the steak from my bill. This was pretty cool! I had really enjoyed that rump steak! He also offered me to come back to the restaurant the following night for a free rib eye! I already had plans somewhere else so politely declined the lovely offer.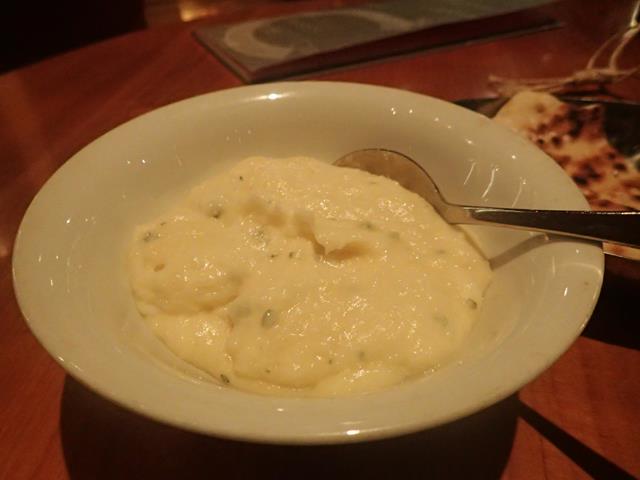 This was no big deal. They handled the situation very professionally so I still give this restaurant the big thumbs up! I will definitely be back to try a real rib eye steak next time I come to Jakarta.
If steaks are not your thing then they have a huge selection of seafood. They have big fresh fish tanks at the front of the restaurant with loads of fish and lobster on display. Also they serve a huge Sunday Brunch, offering everything from healthy salads, char-grilled meats and a plentiful selection of fresh seafood such as lobsters, oysters and prawns to a variety of Asian dishes and delicious dessert buffet.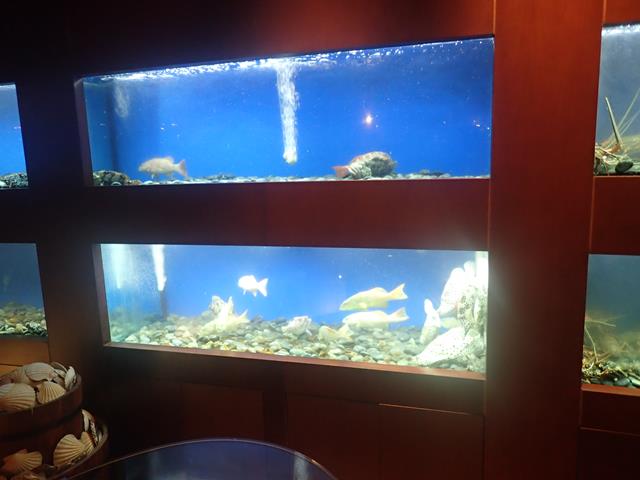 C's Steak and Seafood Restaurant
Level 3
Grand Hyatt Hotel
Jalan M.H. Thamrin Kav 28-30
Jakarta
Ph: +62 21 2992 1234
Website: C's Steak and Seafood Restaurant
Also check out other Jakarta Restaurants
[do_widget id=wpp-19]