Amed north-eastern coast of Bali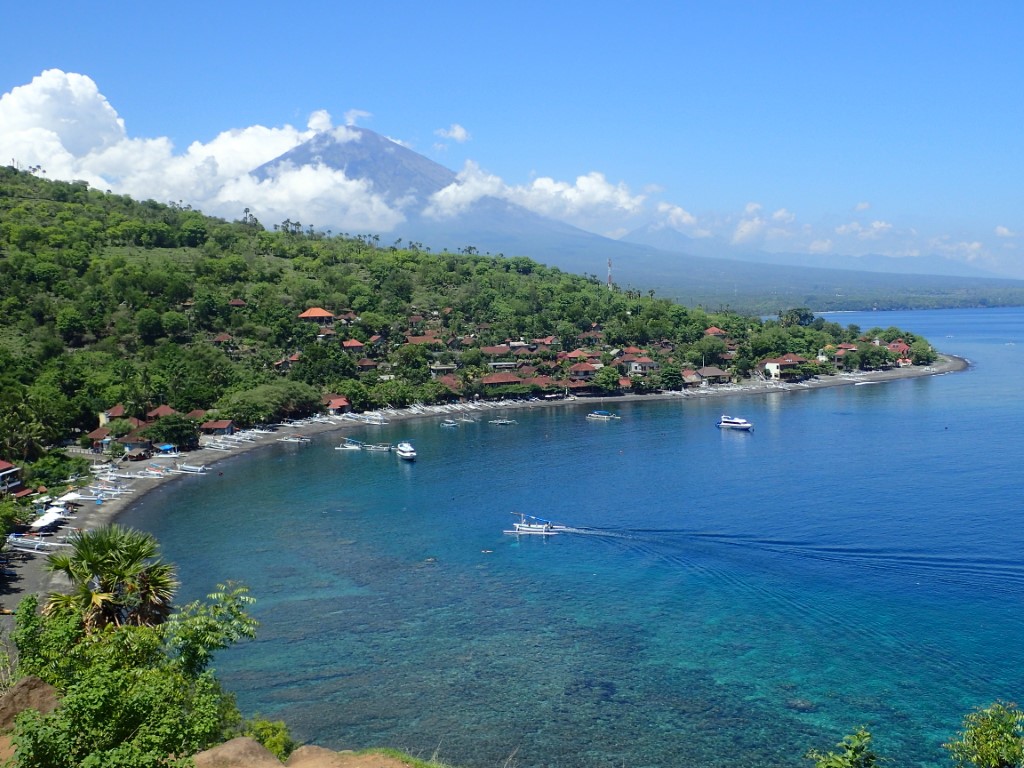 Amed is a small village on the north-eastern coast of Bali which is most popular for snorkelling and some of the best scuba diving in Bali. There are now lots of hotels and beach resorts to stay in Amed. From this small town, you can get some stunning views up to Mount Agung, the largest volcano in Bali. The volcano is only 20 kilometres away from Amed. Amed is also becoming popular for Yoga retreats, an alternative to going to the busy Ubud area.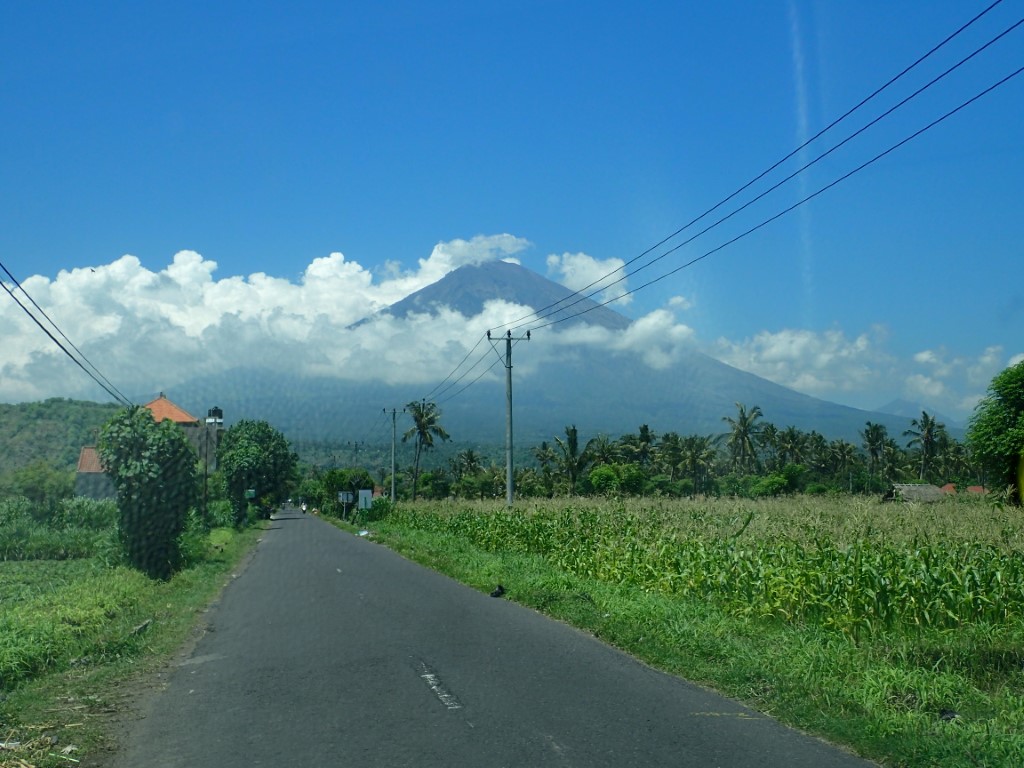 The waters along to coast of Amed are crystal clear and there is a large variety of marine life. The sand on the beaches of Amed are a dark sand, almost black due to the volcanic activity from Gunung Agung volcano (seen in the background of the picture to the right).
There is just one road that travels through Amed. From the main road that travels along the north coast of Bali, you turn off onto this small road that travels through Amed, the only traffic in Amed is people going to Amed, it is one of the most peaceful relaxing villages to stay in Bali.
There are alot of hotels and resorts in the main town of Amed and more located a few kilometers away along this coastline. Check out a list of the hotels in Amed.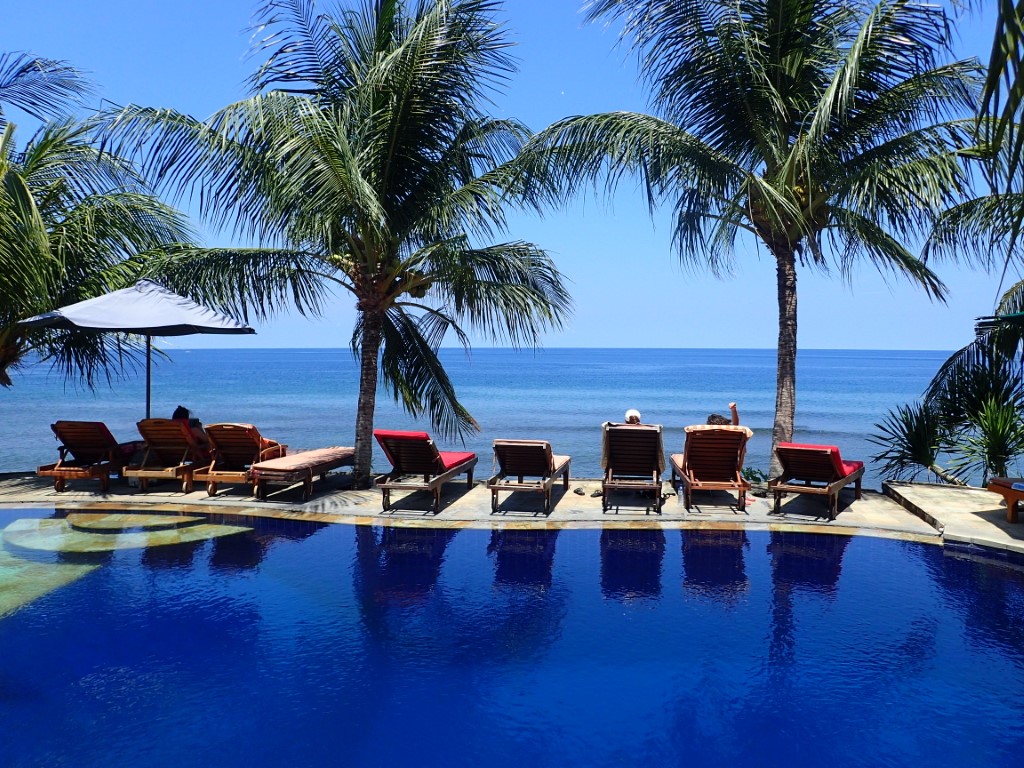 There are plenty of good restaurants in the main town of Amed which offer a pick up and drop off service to your hotel.
There are loads of PADI certificed dive centres in Amed for your to hire equipment, organise dive trips or if you want to do any of the PADI qualitifaction courses. Check out these PADI Dive centres in Amed:
Water Palace Tirta Gangga popular tourist site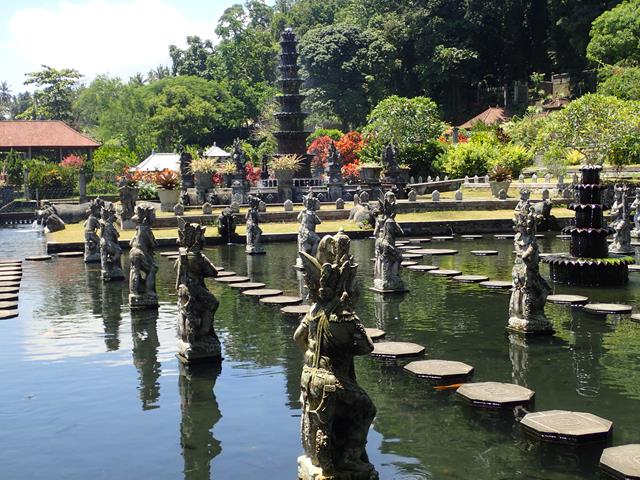 Just 30 minutes drive inland from Amed is the Water Palace Garden called Tirta Gangga which is a must visit in this area of Bali. You could visit Tirta Gangga on your way to Amed, or do a half day trip there or do a full day trip visiting Tirta Gangga and The Mother Temple at Mount Agung. Read more about the Water Palace Gardens.
Getting to Amed
From Kuta it will take around 3 hours to drive to Amed.
From Sanur it will take around 2.5 hurs to drive to Amed.
On the way to Amed from the southern areas of Bali, you must stop in at the Water Palace which is just after Candidasa. The Water Palace is around 30 minutes drive from Amed.
Also a good short trip from Amed is a short drive to Gunung Agung to visit the Mother Temple which is the most sacred Hindu temple in Bali.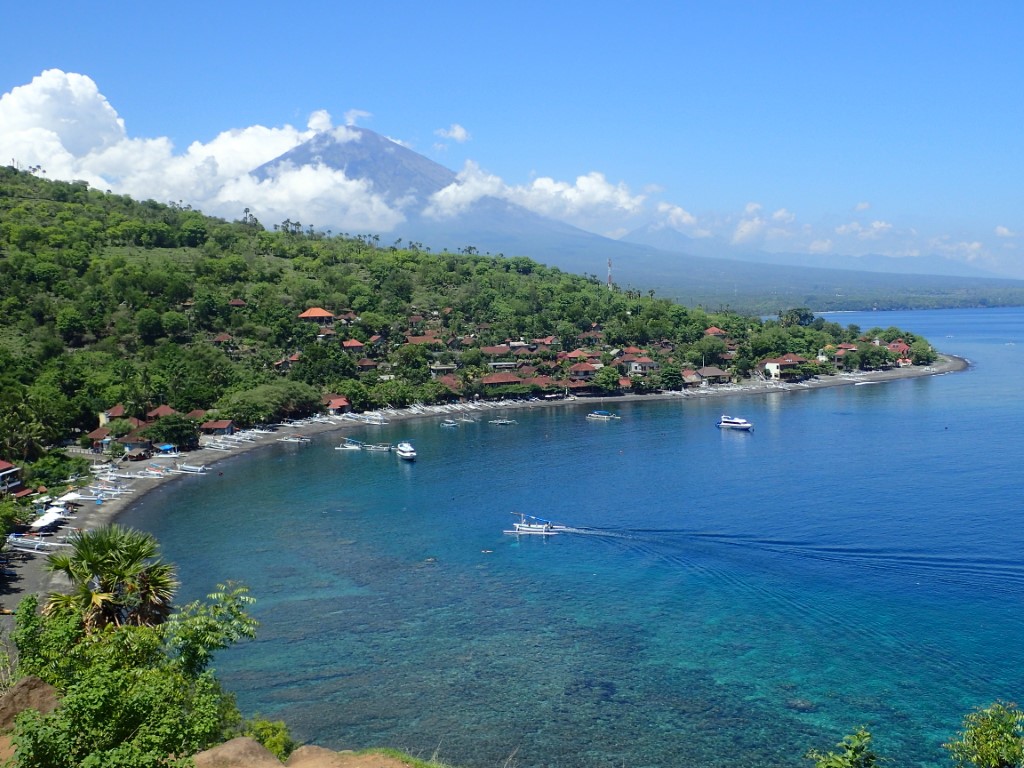 [do_widget id=wpp-89]