Best Coffee in Seminyak Bali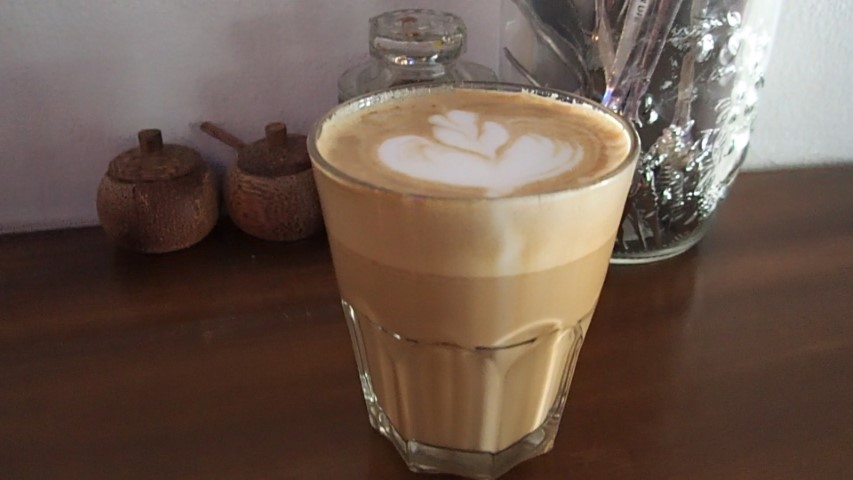 Seminyak Bali is where all the 'cool kids' stay as it has quickly become the foodie capital of Bali with loads of excellent restaurants, cafes and bars. Ofcourse along with all the great food, comes great coffee and Seminyak is also the cafe capital of Bali, with a great selection of some of the best cafes.
So where can you get the best coffee in Seminyak Bali? Well we are glad you asked. Here is the top 5 places to get the best coffee in Seminyak Bali:
Revolver Espresso Boutique Coffee House Seminyak
Revolver Espresso Boutique Coffee House is my favourite coffeeshop in not just Seminyak, but my favourite in Bali and I don't think I am alone. This place is very popular with tourists and locals and usually packed out with people drinking coffee, eating breakfast, brunch, lunch and dinner and a few sneaky evening cocktails.
Revolver Espresso is hidden down a lane-way, just off Jalan Kayu Aya, the main street that snakes through the top end of Seminyak. Once you find the front door and enter, you have to weave your way through the rabbits warren of small room and hallways that make up the interior of Revolver Espresso.
Everyone has their favourite coffee whether it be a cappuccino, espresso, long black or that soy latte. When it comes to the food, then the menu is huge with many tasty dishes to choose from. They have an all day breakfast menu and a separate evening dinner menu with dishes like Kamikaze Chicken wings, Double Barrel cheese burger, Drunken pork ribs, Fresh snapper tacos, Ceasar salad, Fried tempeh burger and plenty more vegetarian dishes and meat lovers dishes.
Check out the Revolver Espresso website.
Sisterfields Cafe Seminyak
Sisterfields is probably the most popular cafe / restaurant in Seminyak. At the peak times of breakfast, lunch and dinner, there is always a queue out the front with hungry people waiting to get in. I suggest get in early if you want to easily get a seat.
I went in for breakfast at Sisterfields at 7am and easily got a seat as soon as I walked in. Shortly after I arrived a queue starting forming of people waiting to get a table. There is indoor air-conditioned dining inside, or there are some tables and chairs out the front.
The food menu at Sisterfields will satisfy the hippest of hipsters with dishes like poach eggs with kal and tempeh, Acai Berry bowls, Shaksuka style poached eggs and Tiger Prawns Poke bowl. Sisterfields is Australian own and the food menu has Australian flavours using locally sourced produce.
Sisterfields is located at Jalan Kayu Cendana No. 7 Seminyak, opposite the Seminyak Village Shopping Mall.
Check out the Sisterfields website.
Grocer and Grind Seminyak
Grocer and Grind Seminyak is just like your average cafe in the heart of Paddington or Surry Hills in Sydney. With indoor and outdoor dining, they are open for breakfast lunch and dinner.
Grocer and Grind have a multicultural menu with dishes from Mexico, Australia, Middle East, America and some great local Balinese dishes too. A great selection of coffees, pizza, burgers, pies, with separate breakfast, lunch and dinner menus. I can highly recommend their home made rocky road chocolate and their bacon and egg rolls for breakfast.
Inside the restaurant is their huge class cabinet displaying all their freshly baked pastries and cakes.
Grocer and Grind is open 7 days a week from 7am – 10pm. They also deliver to around the local Seminyak area so you can get your meal and coffee delivered to your hotel or villa.
Grocer and Grind also have cafes in Sanur and Jimbaran.
Check out the Grocer and Grind website.
Ritual Coffee Shop Seminyak
Ritual Coffee Shop is a small family fun business located at Jl. Kayu Aya No.8 Seminyak, located a few doors down from Starbacks (sorry Starbucks, you didn't make it to the Top 5 coffeeshops in Seminyak!).
Ritual Coffee Shop is the place to come for a chill out cafe with great coffee and freshly baked pastries and cakes, all cooked on premises. There is nothing flash about Ritual Coffee shop and the best news is the coffee prices are some of the cheapest in Seminyak. I give a big thumbs up to Ritual Coffee Shop and their friendly staff.
I can highly recommend their Pain au chocolat and their blueberry muffins.
Check out the Ritual Coffee Shop Facebook page.
Monsieur Spoon French Bakery Cafe Seminyak
Monsieur Spoon French Bakery Cafe is a real cafe, nothing fancy, just good coffee and excellent pasties, breads and cakes. I could sit inside Monsieur Spoon all day. With the delightful smells of the bakery filling your nostrils and making you hungry.
Monsieur Spoon is a family run bakery cafe which has a food menu with great dishes like Quiche Lorraine, freshly baked baguettes with salmon, or ham and cheese and their awesome Monsieur Spoon Club Sandwich.
The place to come for simply delightful food and excellent coffee.
Check out the Monsieur Spoon French Bakery Cafe website.
Enjoy the coffee in Seminyak!