Flight Review Qantas QF9 Melbourne to Perth Economy Class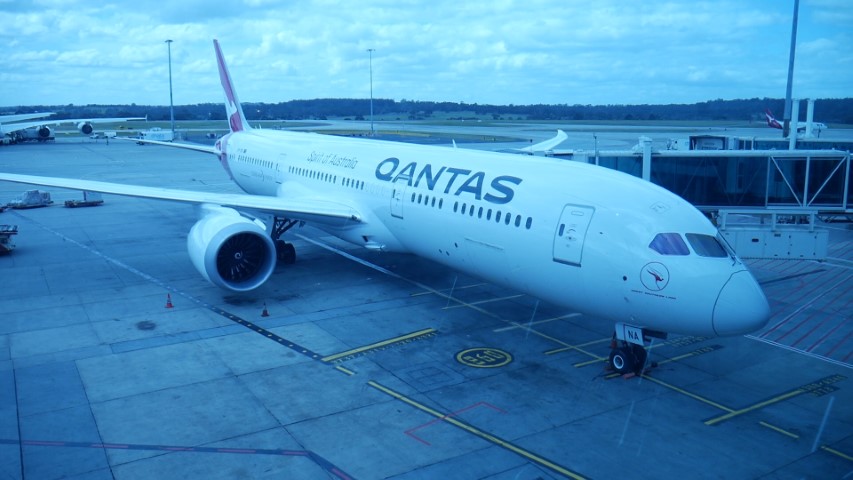 Airline: Qantas
Flight no: QF9
Route: Melbourne International Airport (MEL) to Perth International Airport (PER)
Aircraft Type: B787-9 Dreamliner
Flight time: 3 hours 30 minutes
Travel Class: Economy Class
Seat: 56A Window seat
Seat Width: 17.2 inches
Seat Pitch: 32 inches
Check out the video review for Qantas Flight QF9 from Melbourne to Sydney
Qantas QF9 is a flight that starts in Melbourne, flies to Perth International Airport and then continues on the same flight number to London Heathrow. The flight between Perth and London is Qantas's longest flight at around 17 hours, flying 14,498km.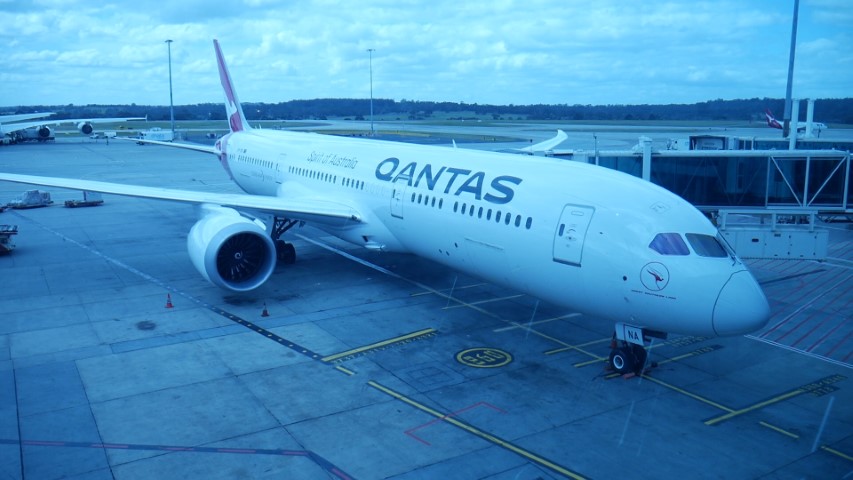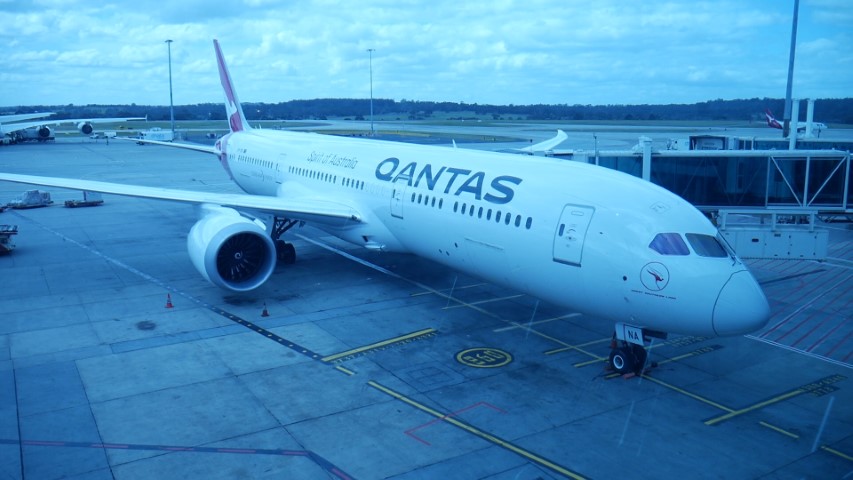 Now that 17 hour flight time is a little bit long for my liking but I really wanted to review the Qantas B787-9 Dreamliner and see what it is like sitting in Economy class. If I was to do the Perth to London flight, I would really save up my pennies and either go Premium Economy or Business Class. My preference would really to do a stop over half way. Many years ago I did many flights to London from Sydney (with a quick stopper in Singapore, Hong Kong, Tokyo or Bangkok). It really is a long flight and unless you are in a rush to get there, I would highly recommend a stop over along the way and back.
For my flight, the plane that was used was rego #VH-ZNA plane name 'Great Southern Land' which was the first Dreamliner to join the Qantas fleet on 20th October 2017.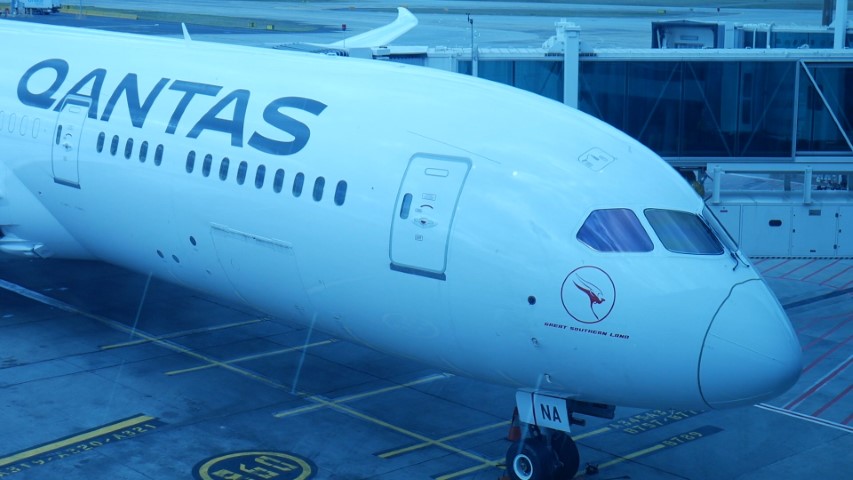 At the airport
Even though this QF9 flight from Melbourne to Perth is a domestic flight, it is treated as an International flight so it leaves from Melbourne International Airport. If you are getting off the plane in Perth, you do not need to take your passport but you do need a photo id to pass through the customs security check point at Melbourne airport and show the same id when you pass through customs at Perth airport.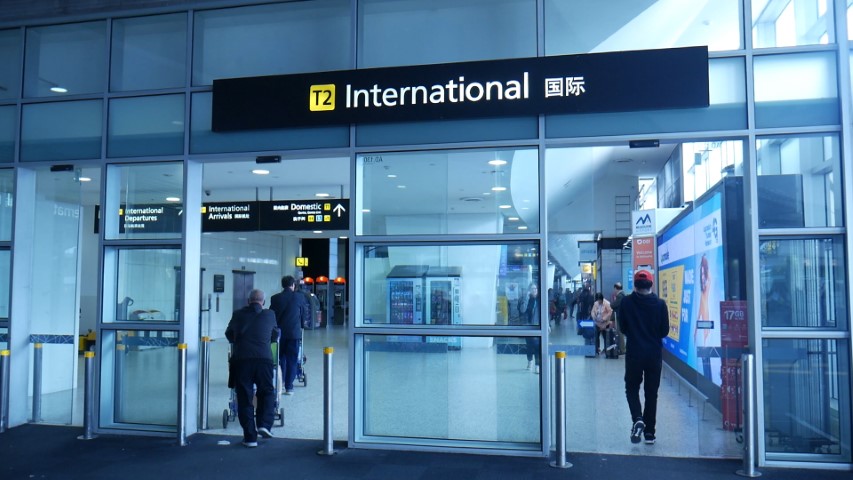 The Qantas Check-in counters are in Row A. Melbourne airport does not yet have the fully automated check in kiosks like Sydney International Airport. I am sure it will not be long before they are installed.
Once checked in, there are a few food outlets in the departures hall before you pass through the customs. Once you have passed through customs there are not many food shops so I would suggest to grab something to eat before passing through customs.
On the plane
The Boeing B787-9 is a magnificent aircraft. Built for long haul flights, it has 3 classes of travel. With 42 seats in Business Class, 28 seats in Premium Economy and 166 standard Economy seats to give a total of 236 passengers.
The seat
The Economy Seats have some of the best legroom in the Qantas fleet which is a good thing if you are traveling 17 hours from Perth to London. The Economy Seats have a width of 17.2″ (43.6cm) and a pitch of 32″ (81.2cm). The pitch is the distance from the back of your seat to the seat in front, which determines how much leg room you have. Comparing to other Qantas planes, their A380s, A330s and B747s have a pitch of 31″ so you are getting an extra 1 inch of leg space on this B787-9.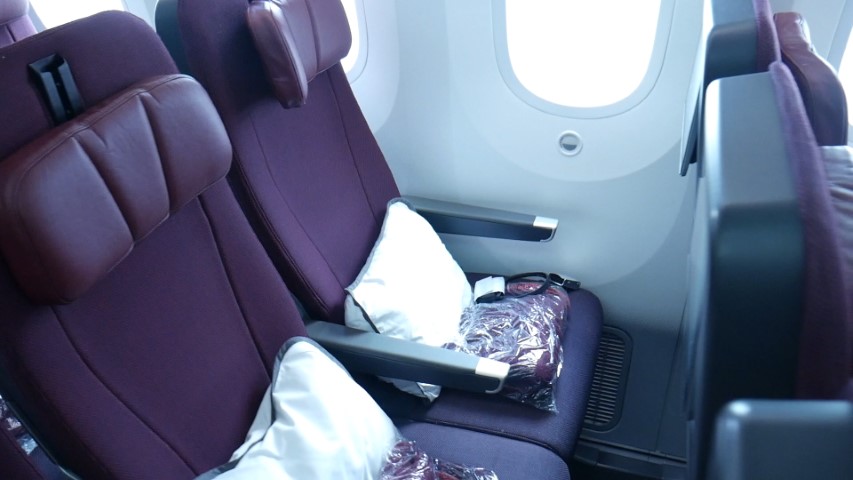 I am 187cms tall and I found the legroom in this seat really good.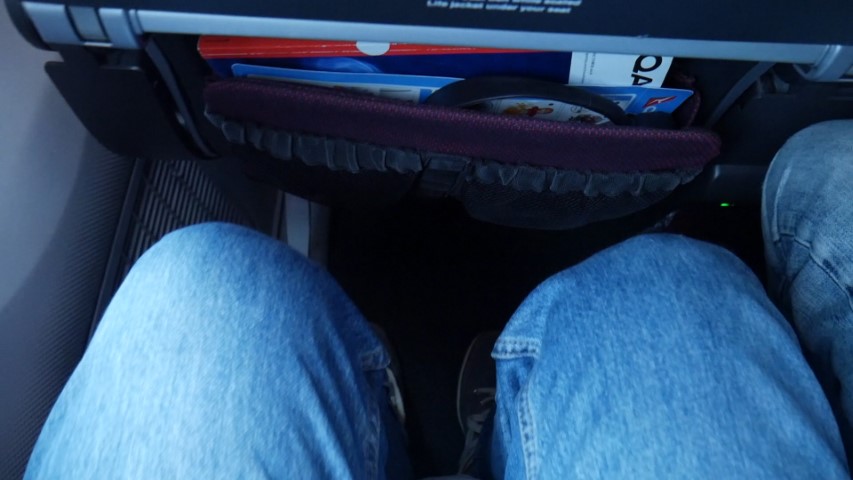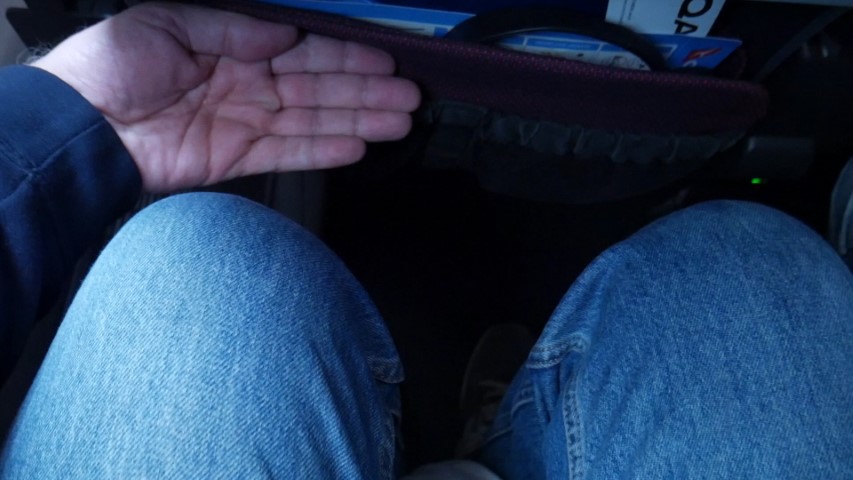 The seat configuration in the Economy Section on the Qantas B787-9 is 3-3-3.
There is a small storage compartment in the seat in front which is big enough to store your mobile phone or wallet/purse.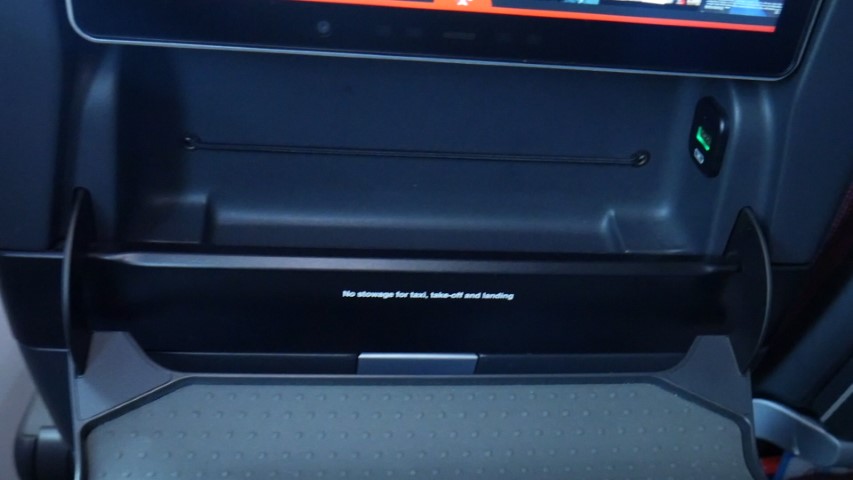 There is a universal power socket located at the front of your seat down close to the floor to plug in a laptop computer. There are also 1 USB port next to the entertainment screen for charging your mobile phone or electronic device.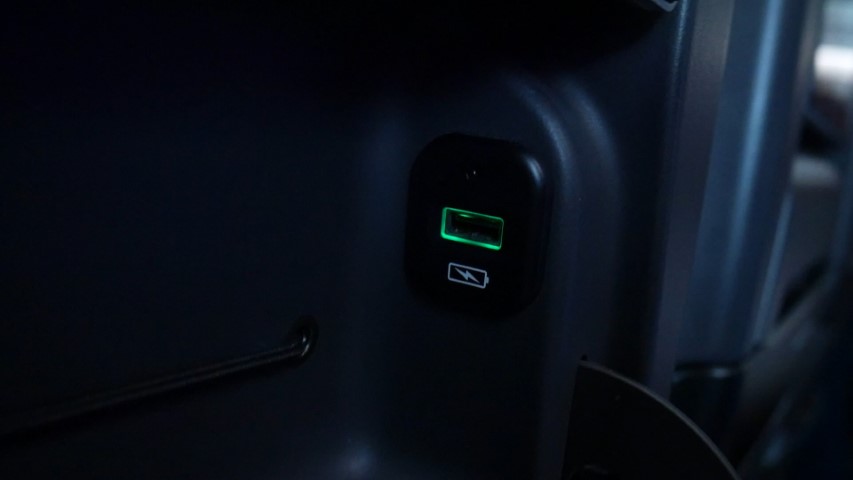 The window on the B787-9 is larger than other aircraft and are electro-chromatic dimmable windows. There is no windows shade to pull down, you just press a button and an electric charge is applied to the glass which dims the window. Now I am not that big a fan of these electro-chromatic window, they are just not dark enough for me. If you have the sun pointing directly at your window, the dimming doesn't black out the window so you still see the sun. I prefer the good old window shade for total black-out!
The Entertainment Unit
In Economy Class there is a nice Panasonic Avionics IFE 12″ touch-screen which is really responsive to you touching the screen. There are thousands of hours of latest release movies and TV shows, so you should find something worth watching.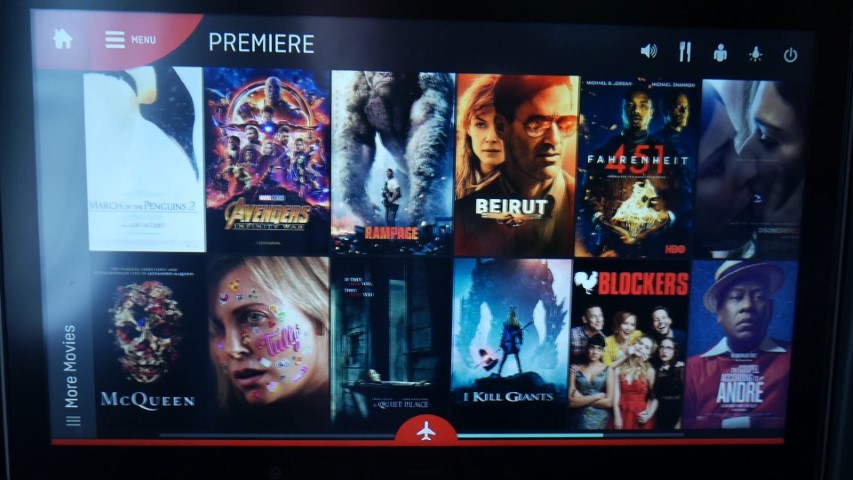 There is also an awesome interactive flight map as part of the entertainment unit. There is a great 'one touch' button you can press on the screen which will switch from watching a movie to bringing up the flight map to see the progress of your flight. You just press the button again to return back to your movie.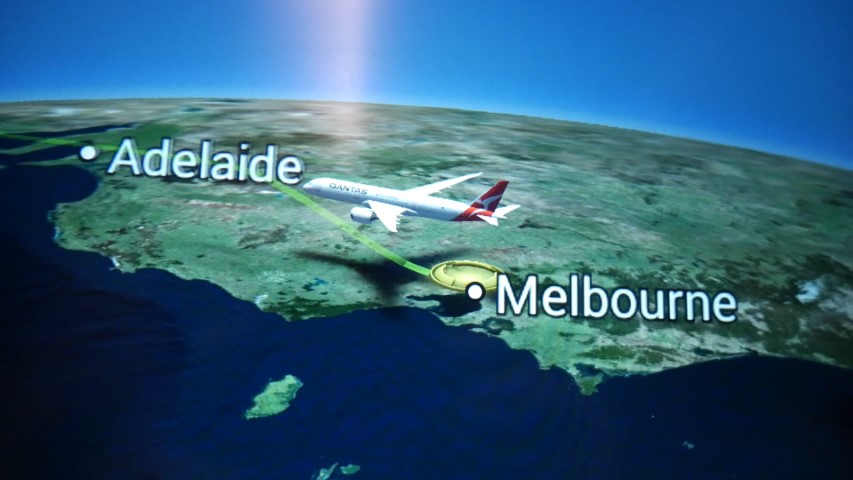 There is also a copy of the Qantas Inflight Magazine called the 'Spirit of Australia' which I rate as one of the best inflght magazines for any airline. There are plenty of great travel articles about the destinations that Qantas fly to.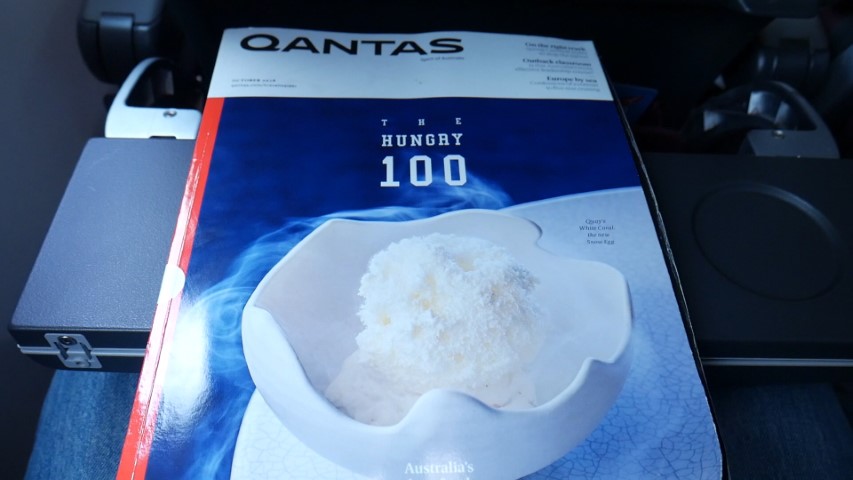 The food
On this flight between Melbourne and Perth, they serve 1 meal. You get better quality food on this flight compared to your average domestic flight in Australia. They hand out a menu which has 3 options for your meal. You don't get this menu on a standard Qantas domestic flight. This is real 'International flight' experience.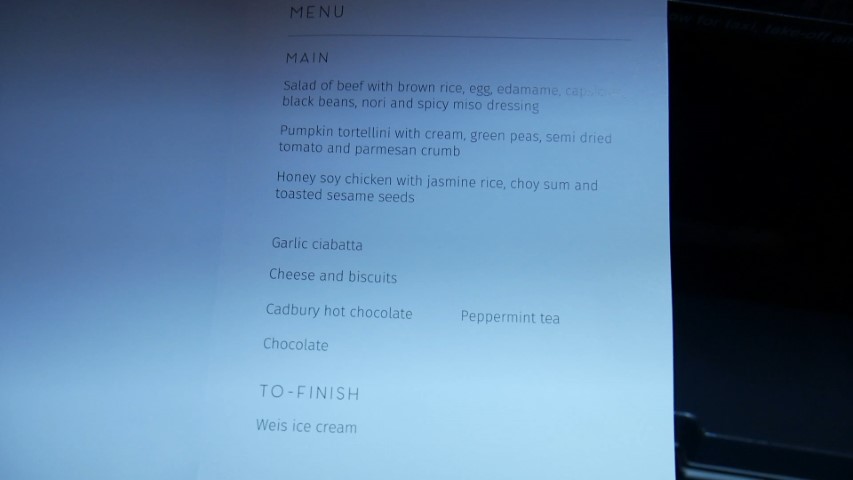 On my flight there was a choice of:
Salad of beef with brown rice, egg, edamame, black beans, nori and spicy miso dressing
Pumpkin tortellini with cream, green peas, semi dried tomato and parmesan crumb
Honey soy chicken with jasmine rice, choy sum and toasted sesame seeds
I choose the Honey soy chicken which was delicious. My only complaint with this dish was that the chicken was very large pieces so you had to cut it with your knife and fork. Normally I don't have an issue with using my knife and fork but sitting in Economy class it is quite awkward to cut something up with out bumping my neighbour with my elbow. It would have been much easier if they had served smaller pieces of chicken which you could just pick up with your fork. No big issue as this was a tasty dish which I thoroughly enjoyed!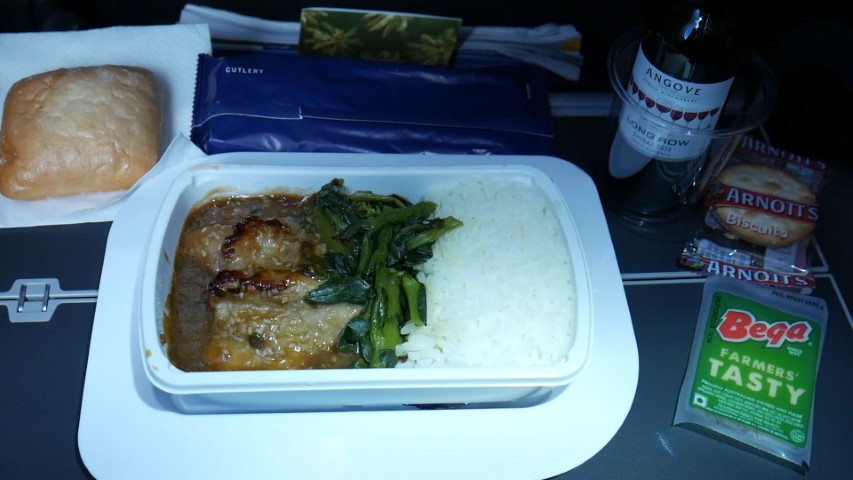 This meal was served with a bread roll and a packet of cheese and crackers. You are also served a drink including beer and wine. I had a nice Australian bottle of red wine.
After the meal they served tea and coffee and then later they came around with the dessert of a Weis Mango Ice cream which was a refreshing dessert to finish the meal.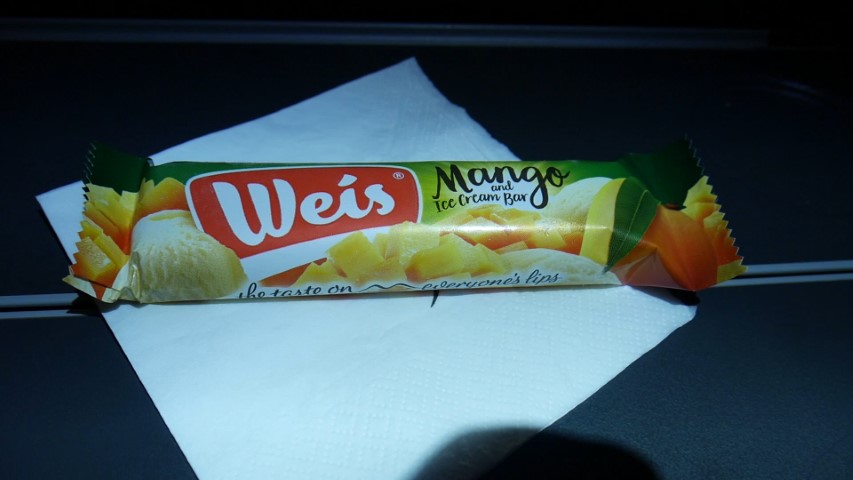 Final say on this flight
I really enjoyed this flight. The B787-9 Dreamliner is a great aircraft. It is relatively quiet inside compared to other aircraft. The seat in Economy class was comfortable. As this was only a 3.5 hour flight I just stayed awake and watched a movie and ate my meal.
I am not sure how comfortable this seat would be for a 17 hour flight. As I said at the start, I would not choose to fly in an aircraft for that length of time. I guess if you were in a rush to get to London, then this would be a great option. With the most legroom in the Qantas fleet, this would be the way to go.