Hoi An Vietnam – Well worth a visit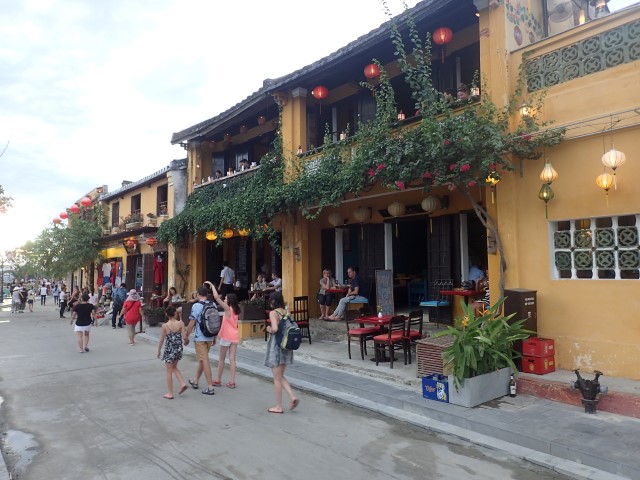 Hoi An is a town that reminds me of Vietnam when i first visited around 20 years ago in 1998. Vietnam has changed dramatically in 20 years but it is towns like Hoi An which has kept its historical charm.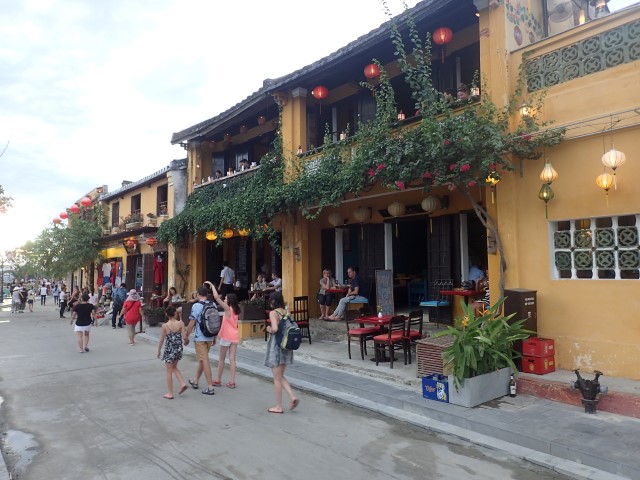 Hoi An is only 25 minutes drive south of Danang. While Danang has transformed from an old fishing village, to now a busy town centre and a huge white sandy coastline which is lined wirh high end beach resorts.
It seems every big international hotel chain either have a resort or hotel already built or building now. This includes Hyatt Regency Hotel, Sheraton, Novotel, Intercontinental, Furama Resort, Mercure Hotels and many more.
Hoi An is an old unique heritage town with no tall buildings, just lots of old colonial style buildings which are brightly coloured with the beautiful backdrop of a small river that flows through the Town Centre.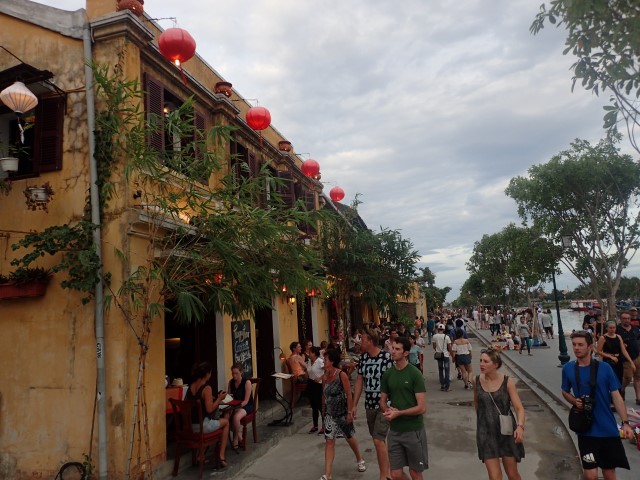 The best time to visit Hoi An is during the full moon. Every month of the year you can time your visit for the Hoi An Lantern Festival (read more about the Hoi An Lantern Festival). During the Hoi An Lantern Festival, locals float a candle lit lantern down the river to honour their ancestors.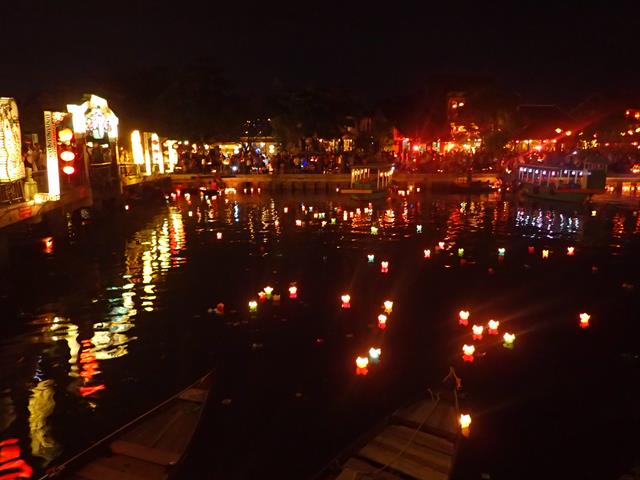 The climate of Hoi An is mostly sub-tropical so warm all year. Not far from Hoi An town are beautiful beaches, just like you will find up near Danang. There are some nice beach resorts located at the beaches close to Hoi An or there are some historical hotels found right in the Hoi An town centre.
When I returned to stay in Danang after close to 20 years, i took a free courtesy bus from my beach resort, Hyatt Regency Hotel down to Hoi An right on the full moon so was surprised to see so much activity. After an afternoon and evening in Hoi An, I really wish I had stayed in Hoi An and just did a day trip up to visit Danang.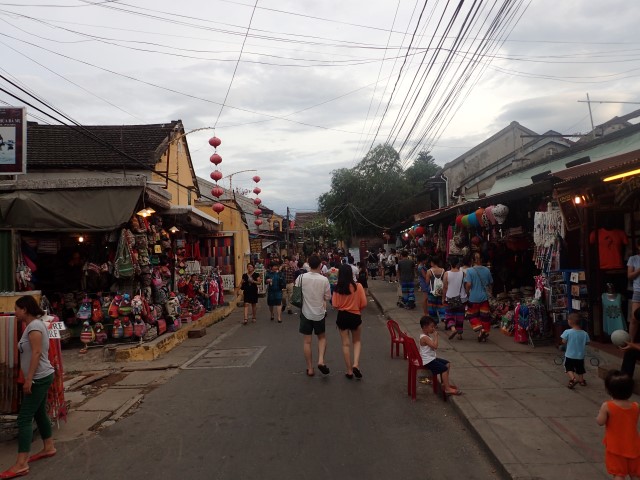 The main attraction in Hoi An is the old Ancient Town, which is a pedestrian only area which is lined with shops, restaurants, coffeeshops and right on the edge of Ancient Town is the Thu Bon River, which has loads of restaurants facing towards the river.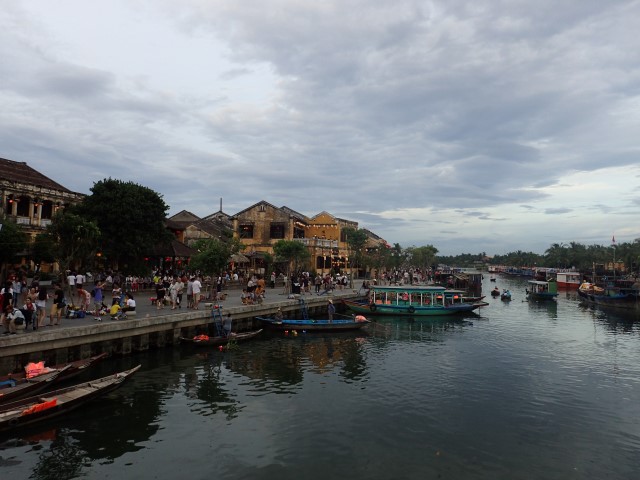 The river is where the action happens during the monthly Lantern Festival, with locals and tourists gathering along the shores of the river to release their lantern along the river. The restaurants along the river serve up a great range of traditional Vietnamese food and some specialities from the area of Hoi An. One recommended dish to try in Hoi An is 'Banh Xeo' or Vietnamese Crispy Pancake.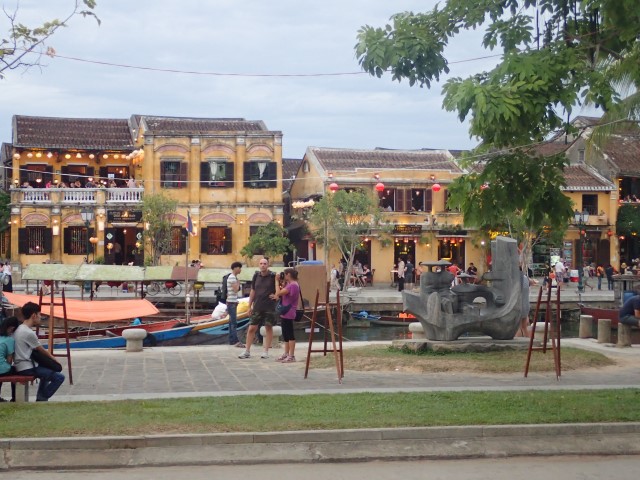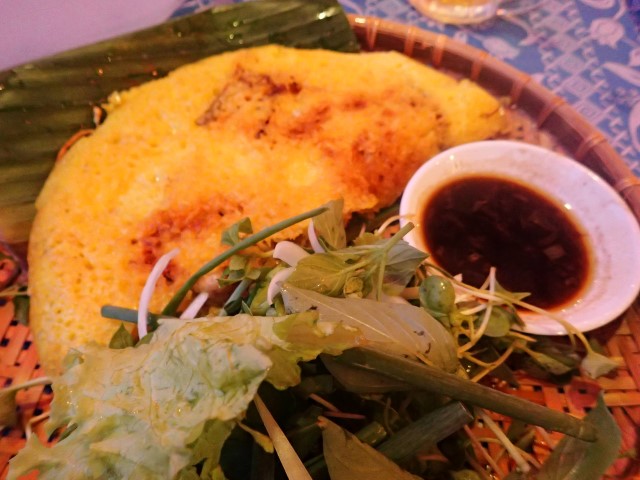 There are loads of flights each day to Danang from the major cities in Vietnam. Check out flight details for Vietnam Airlines, VietJet Air or Jetstar Pacific.
Check out the hotels and beach resorts in Hoi An.
[do_widget id=wpp-18]