Flight Review Qantas Economy Sydney to Gold Coast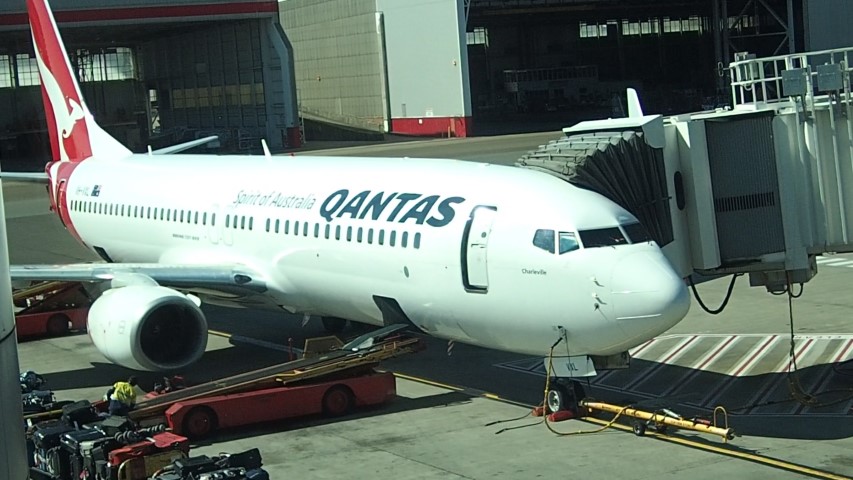 Flight Review for Qantas Economy Class from Sydney to Gold Coast
Airline: Qantas
Flight no: QF862
Route: Sydney to Gold Coast Coolangatta Airport
Aircraft type: Boeing B737-800 Winglets
Flight time: 1 hour
Travel class: Economy Class
Seat Width:  17.2 inches
Seat Pitch: 30 inches
See the full Flight Review video for Qantas Economy Sydney to Gold Coast
My return flight from Sydney to Gold Coast cost $356. The price was a bit high as I flew up on Friday afternoon and back on Monday. The flights to the Gold Coast are always higher around the weekend.
A one-way ticket from Sydney to Gold Coast on Qantas Economy can cost as low as $99 if you are flexible with what day and time you fly. Sometimes Qantas have airfares sales when you can buy a ticket even cheaper. Keep an eye of Qantas Flight Deals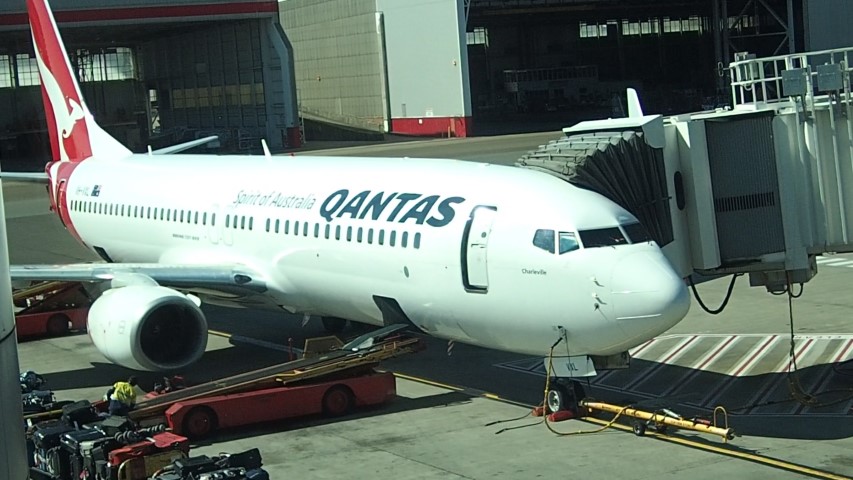 At the airport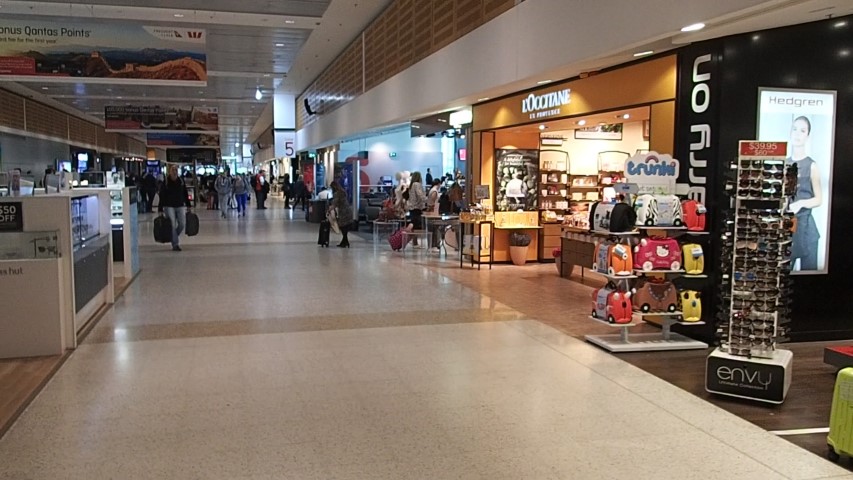 Qantas has it's own terminal at Sydney Domestic airport, Terminal 3 – T3 – Qantas Sydney Domestic Airport. Most of Qantas flights leave from T3, except for a few regional flights which depart from Terminal 2.
There is a large food court at Terminal 3. There are 17 different food outlets at Terminal 3 including Hungry Jacks, Mad Mex, Hero Sushi, Red Rooster, Krispy Kreme Donuts, Toby Estates and Sumo Salad.
There is also some retail stores selling clothing, accessories and a newsagency.
On the plane
On the Qantas B737-800 there are 162 Economy seats and 12 Business Class seats (see the review for Business Class)
The economy class seats give you a bit of leg room which is enough for this 1 hour flight to the Gold Coast. I am 187cm tall and there is enough leg room for me, with a few inches between my knees and the seat in front.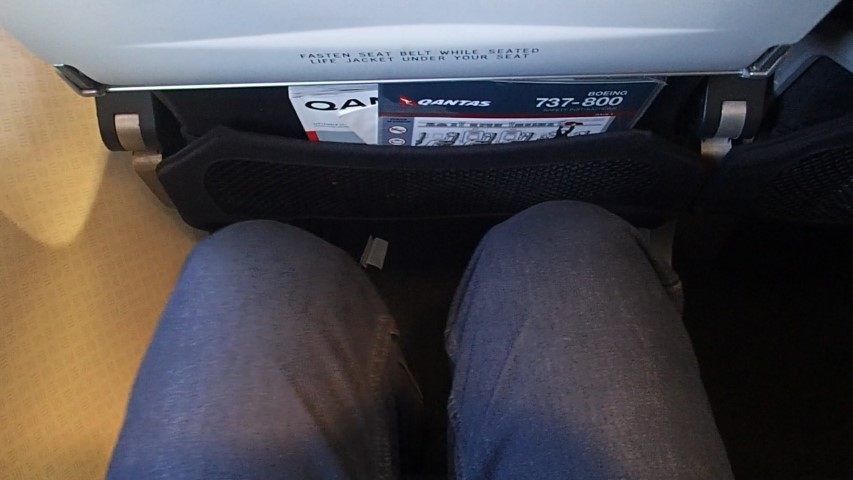 I always get a seat on the left hand side of the plane. In most cases when you fly up to the Gold Coast you get a great view flying over Sydney harbour and also a great view of the Gold Coast beaches when you descend into Gold Coast airport. This ofcourse depends on the weather conditions and which direction the wind is blowing. Probably 80% of the time I fly to the Gold Coast I get to see the coastline.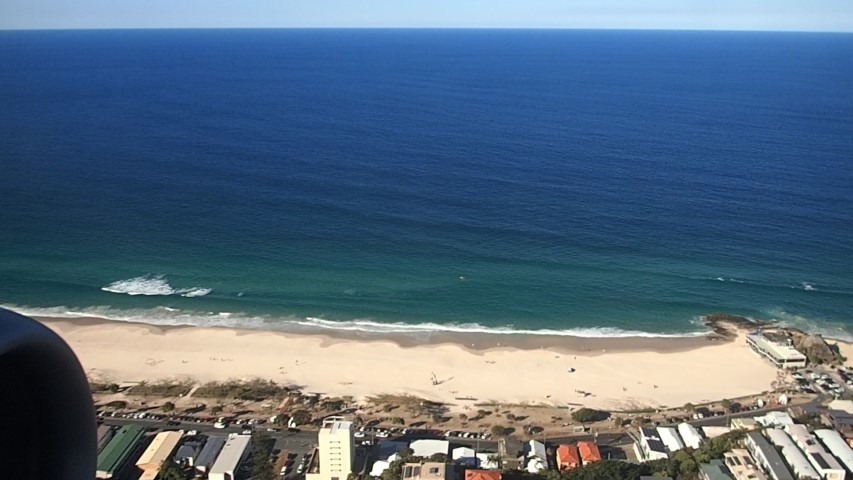 The Entertainment
On this B737-800, there were no Entertainment screens built into the seat in front of me. To watch the Inflight Entertainment you have to download the Qantas Entertainment App which then allows you to stream loads of movies and TV shows onto your mobile phone, tablet or laptop computer.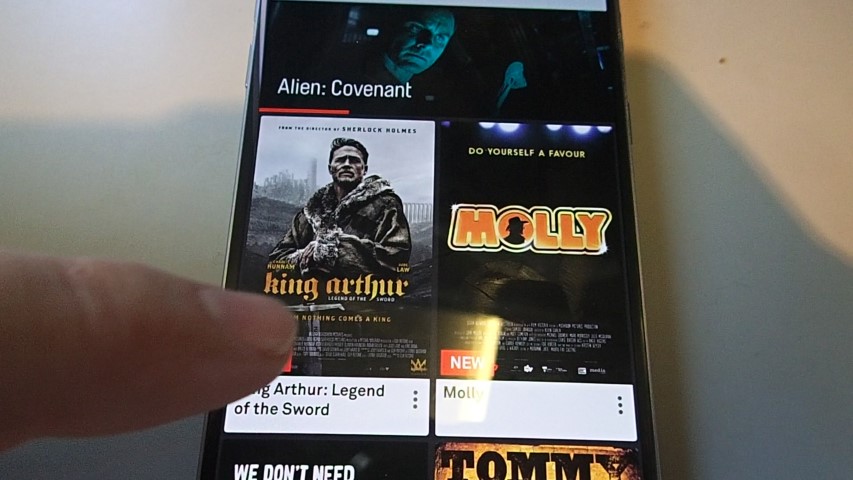 As this flight is only 1 hour long, there is not enough time to watch a movie so I usually get to watch a few episodes of my favourite TV shows.
The flight back from the Gold Coast to Sydney was also on a B737-800 but that plane had the built in entertainment screens.
In the seat pocket is a copy of the Qantas Inflight Magazine which I rate as one of the best inflight magazines for any airlines. There are always great travel and food articles from the destinations that Qantas fly to.
The food
My flight was at 1.50pm so I had missed the main lunch service. You still get a free snack which is included in the price of your ticket. On this flight they handed out a box which contained a bag of Sweet Chilli and Lime Chickpea splits, a bag of savoury crackers and tub of Eggplant and Tahini Dip. Now I did enjoy the Chickpea splits which I gobbled down. The savoury crackers and dip I did not enjoy. Lucky I had lunch before I got on the flight! With the snack I got a nice glass of orange juice. I presume I could have asked for a beer.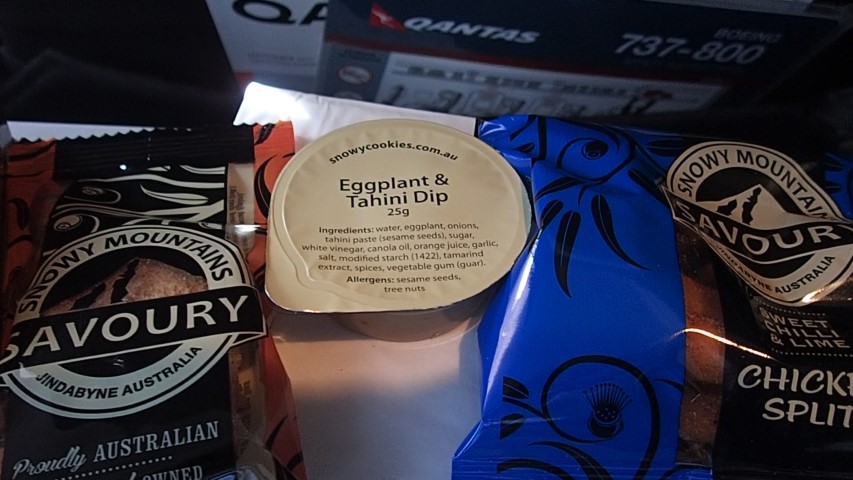 You can book flights direct on the Qantas Website.
[do_widget id=wpp-6]