Flight Review Qantas Business Class Sydney to Gold Coast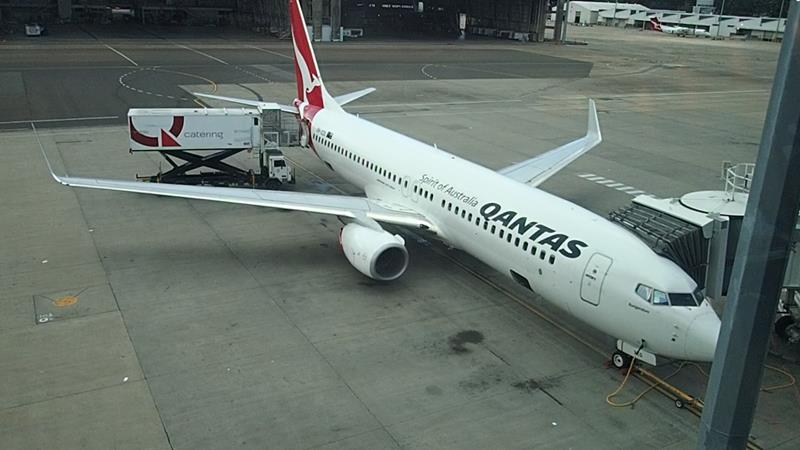 Airline: Qantas
Flight no: QF862
Route: Sydney to Gold Coast Coolangatta Airport
Aircraft type: Boeing B737-800 Winglets
Flight time: 1 hour
Travel class: Business Class
Seat Width:  22 inches
Seat Pitch: 37 inches
Check out the full flight review video for this flight
For this flight I had purchased an Economy ticket and then used 10,000 Frequent Flyer points to upgrade to the Business class seat. I could have used 16,000 points to get the Business Class seat without the purchase but got a Red Sale deal on the Economy ticket which was only $102 and it also allowed me to earn some points and status credit points so I can retain my Platinum status with Qantas.
At the airport:
Qantas flies from Terminal 3 at Sydney domestic airport. There is a Qantas Club and Qantas Business lounge at Terminal 3. With a business class ticket you can enter the Qantas Business lounge. There is a good choice of food and drinks in the lounge and it is located directly above the  departure gates so you see the planes arrive and leave.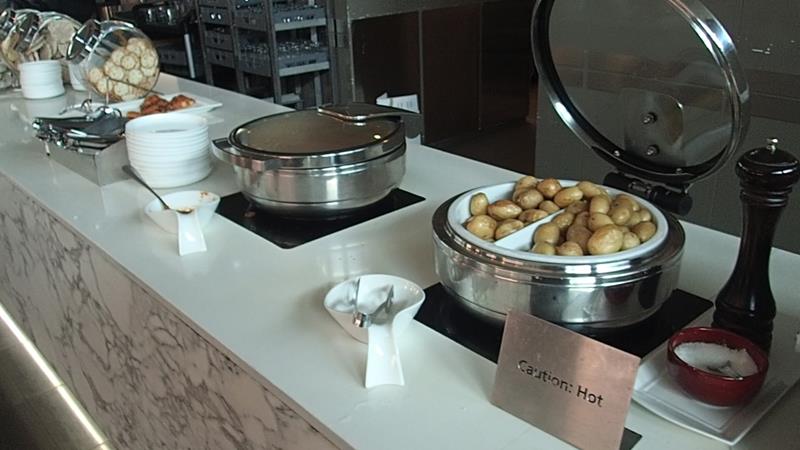 On the plane:
The business class section on this B737-800 has 12 seats in a 2-2 configuration. There is plenty of leg room and lots of arm space so you are not rubbing up to the person seated next to you.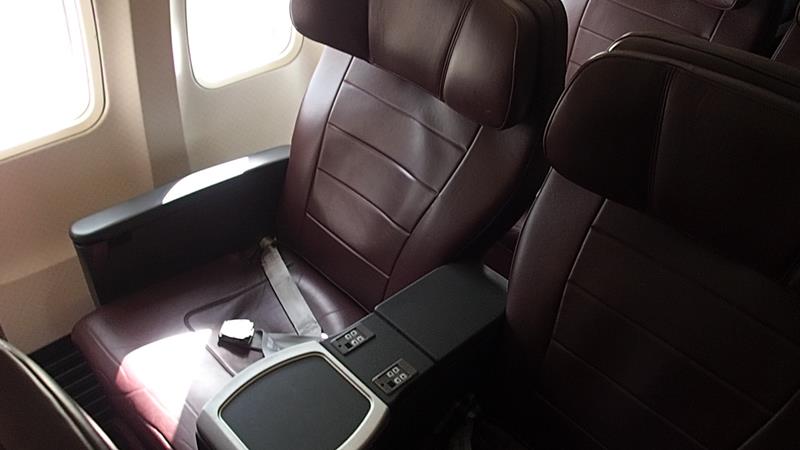 Entertainment:
There are no built in entertainment screens on this Qantas B737-800 plane. There is entertainment on board but you have to download the Qantas Entertainment app onto your own mobile phone or tablet device. Once on board you connect to the onboard WiFi network and start up the Qantas app to have loads of movies and TV shows to watch.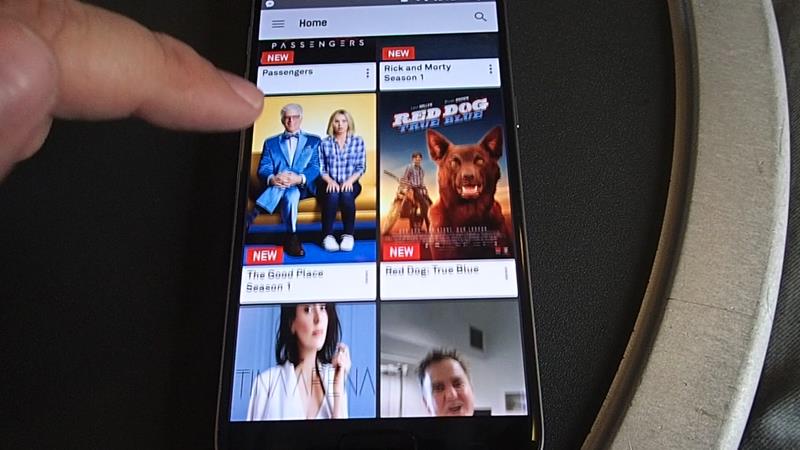 There is currently no internet access on this flight but I believe Qantas will be making internet available on their Australian domestic flights very soon.
The other entertainment is the Qantas inflight magazine which I think is one of the best inflight magazines for any airline. There are some really great travel articles in the Qantas magazine.
Food:
Before the flight you get a drink before take-off. No champagne! Just glasses of fruit juice or water. I have had champagne served on Qantas domestic flights before take-off before but recently they just bring juice. I guess I could have asked for it.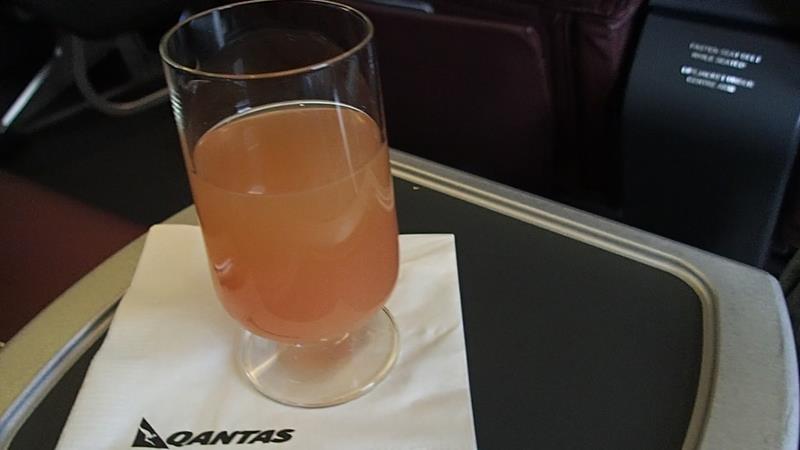 This flight departed at 1:50pm and we were served a very nice lunch service. I choose the pork dumplings which was a delicious meal. I had choice of wines but I choose to have a beer instead.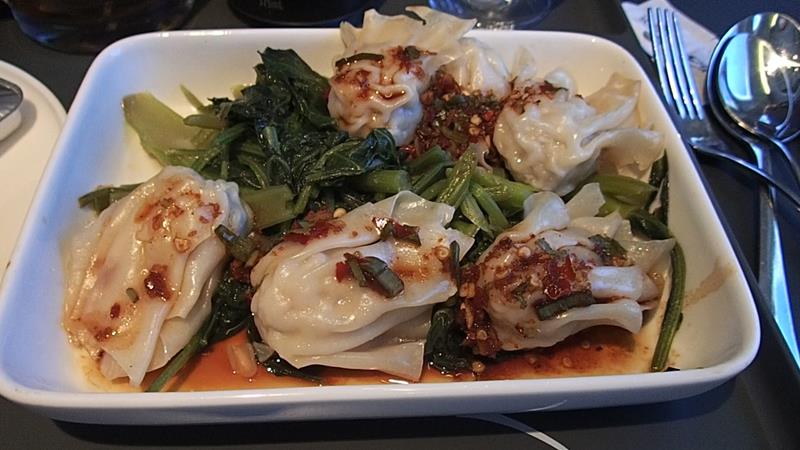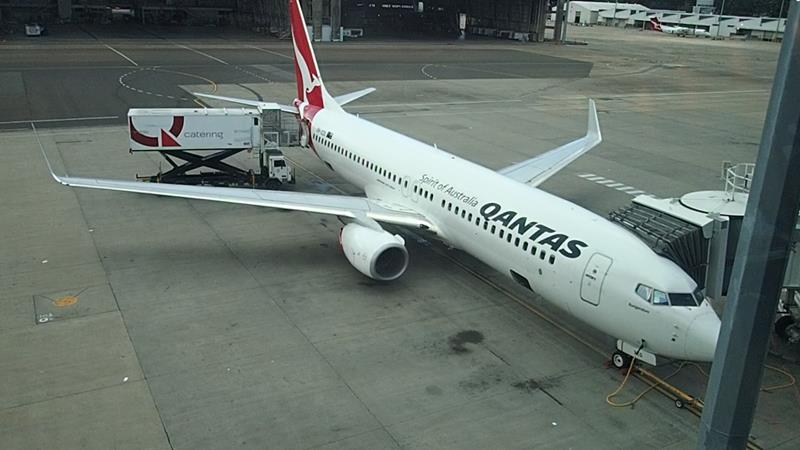 Check out the most popular Flight Reviews on this site:
[do_widget id=wpp-6]