The Beaches of El Nido Palawan Island Philippines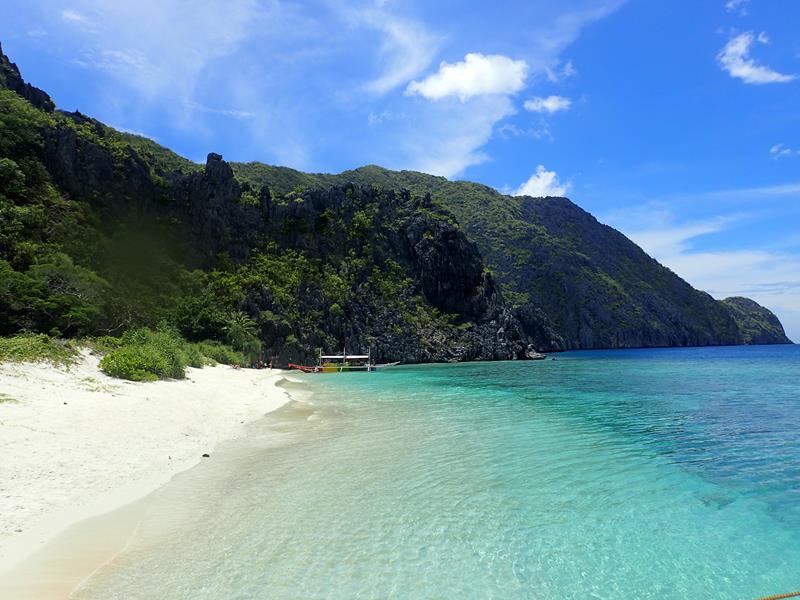 In a previous article I wrote about the amazing Lagoons of El Nido. The most popular boat tour in El Nido is to visit the Lagoons around the various islands near El Nido. The next popular tour is the visit the beautiful white sandy beaches of El Nido.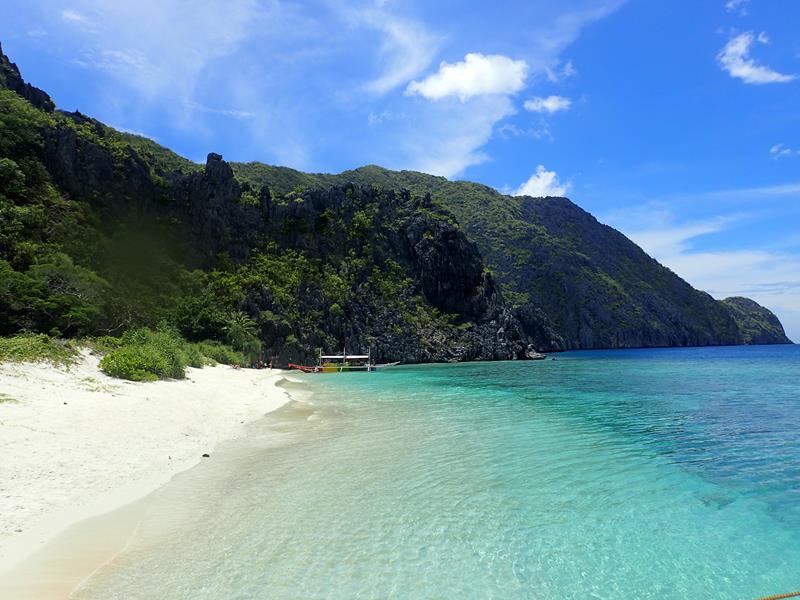 The beaches of El Nido are some of the most beautiful beaches in the world. Long stretches of white sand which is very fine and soft, not as soft as the sands on Boracay Island, but pretty close to it.
Most tour operators organize the same boat tours around the beaches of El Nido. All refer to this tour as Tour C – The beaches tour. The boats leave El Nido around 9am and return around 4pm. The cost for Tour C beaches tour costs 1400 Pesos and includes lunch on board the boat. If this is your first tour in El Nido you also need to pay an extra 200 Pesos for the Eco-Tourism Development Fee (ETDF). You only need to pay this extra fee once as the permit lasts for 10 days so any other tour you do in El Nido you do not need to pay it again.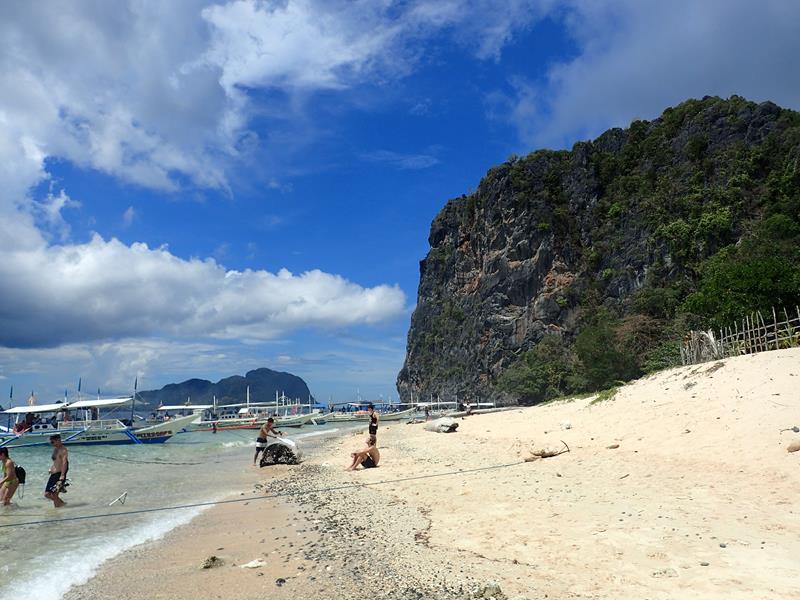 Tour C generally visits Secret Beach, Hidden Beach, Star Beach and Matinlock Shrine. The boat captain and tour guide that we had changed the locations slightly as some of the beaches we were going to were already crowded with boats and people on the beach so they just went around the next beach which was less crowded. El Nido gets really busy during the peak tourists seasons so don't expect deserted beaches, you get to share with plenty of other tourists.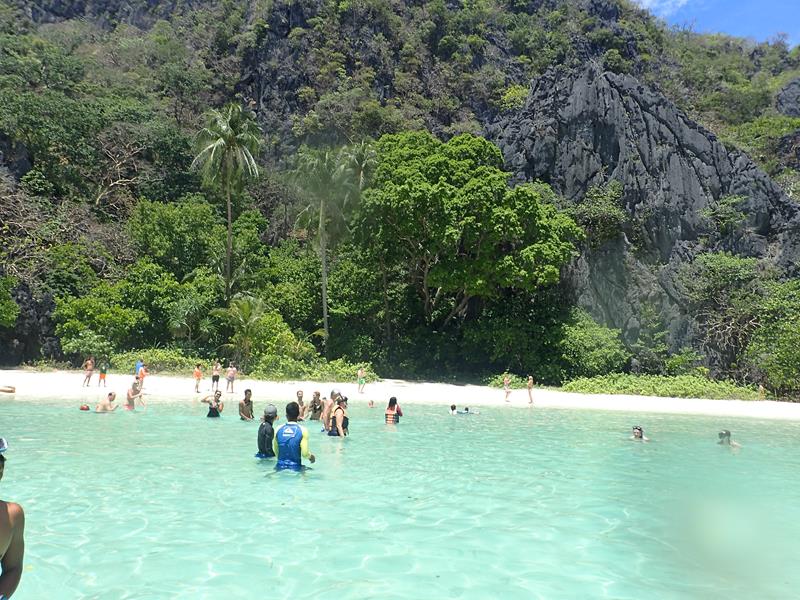 To get to both Secret Beach and Hidden Beach, you have to jump off the boat and swim a short distance to get to the beaches. Secret Beach you have to swim through a cave to get to the opening where you find the beach. Both Secret Beach and Hidden Beach are no longer secrets or hidden. These are the most popular places for the boat tours to visit so there are also hundreds of people at these locations.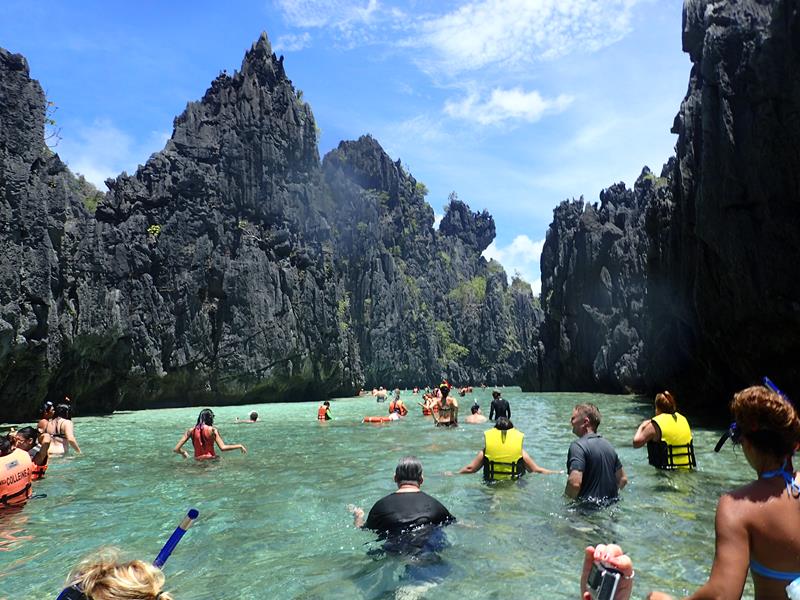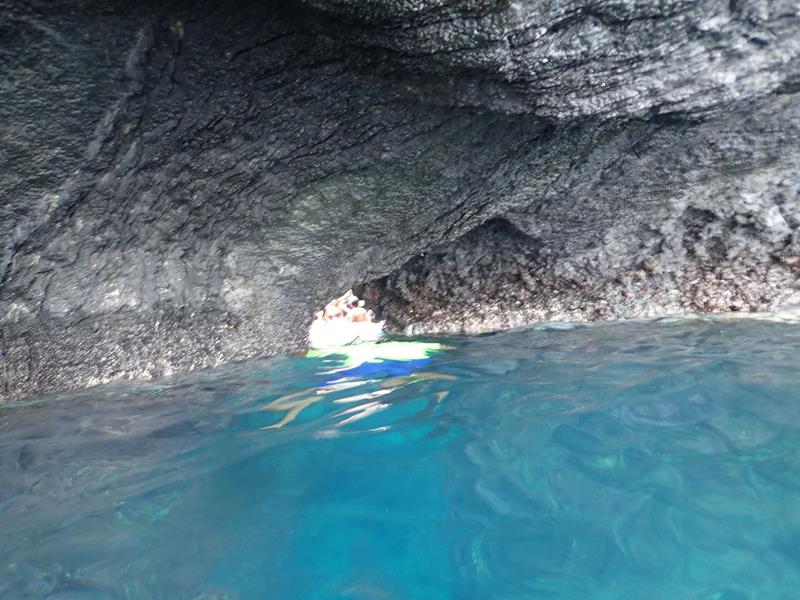 Lunch was a feast of grilled calamari, a whole Jack fish which was huge, loads of salad and a huge mound of fresh tropical fruit. The calamari and fish were barbequed on the BBQ at the back of the boat.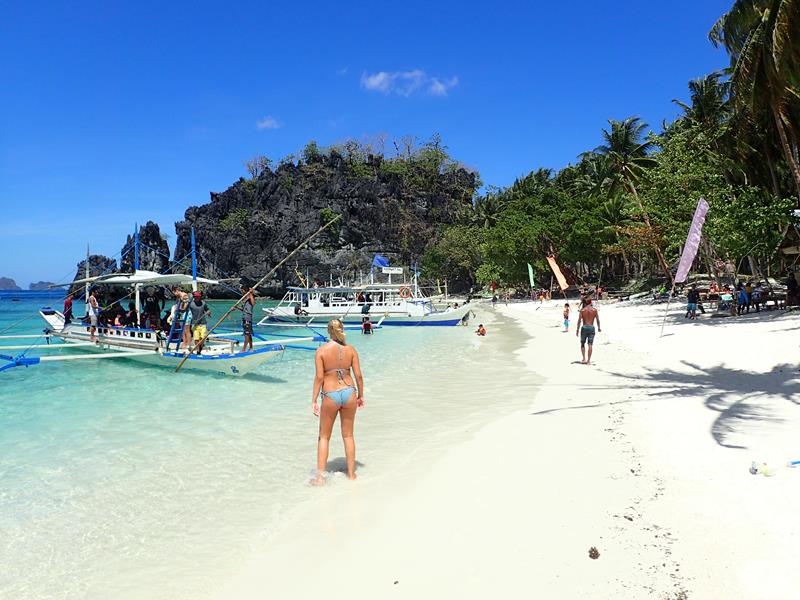 Check out our video of El Nido from the Sky
Check out the most popular articles about Palawan Island Philippines:
[do_widget id=wpp-9]