Best Pizza in El Nido Palawan Island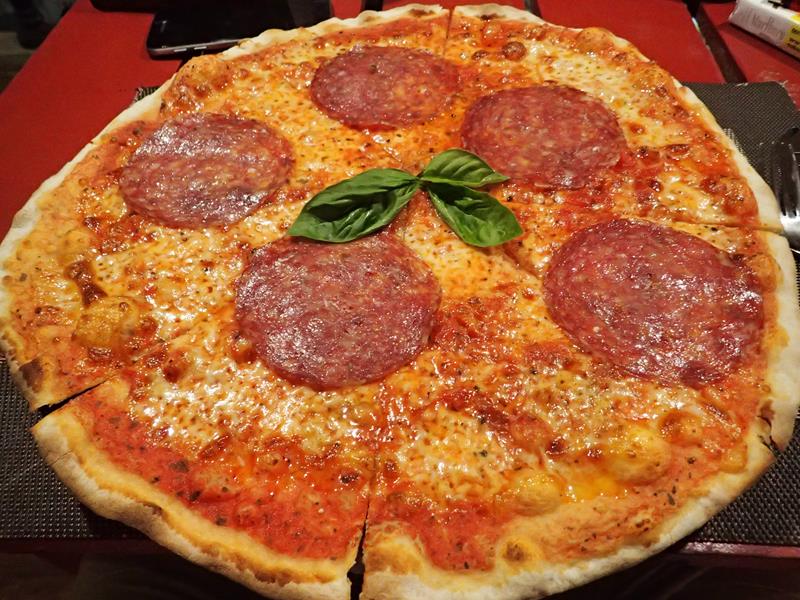 After 2 weeks in the Philippines, when I arrived in El Nido I was looking for my favourite comfort food – pizza! I stumbled across the Little Italy Ristorante, went in and had an awesome feed on some of the best pizza I have eaten in a long time.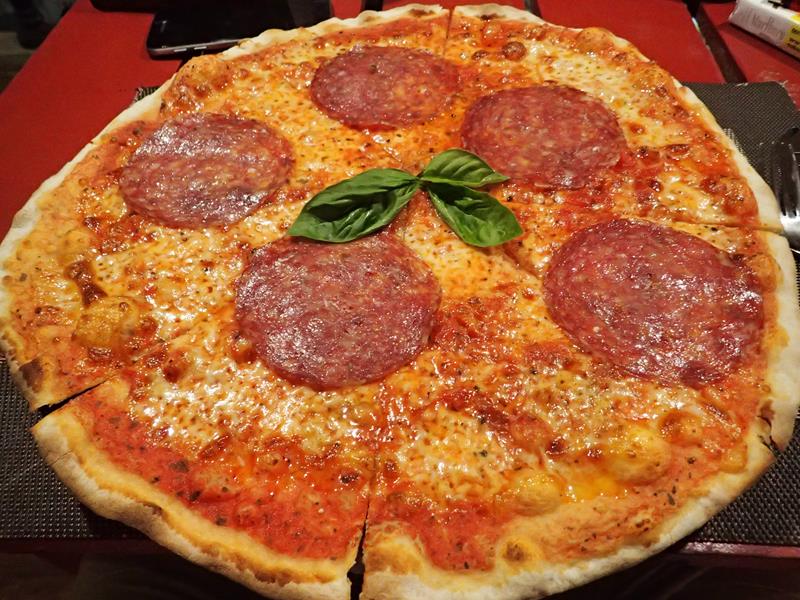 First up I had the most attentive and pleasant waiter called Mark (a very common name around El Nido). This was a pleasant surprise as service in the Philippines can be very lacklustre. Mark had me seated, quickly brought me a menu and I ordered a cold beer straight up which was at my table in no time.
The tables at the front of the restaurant do have a view over the El Nido bay although the view is between the two buildings in front. I am sure it wont take long for a building to pop up in that space.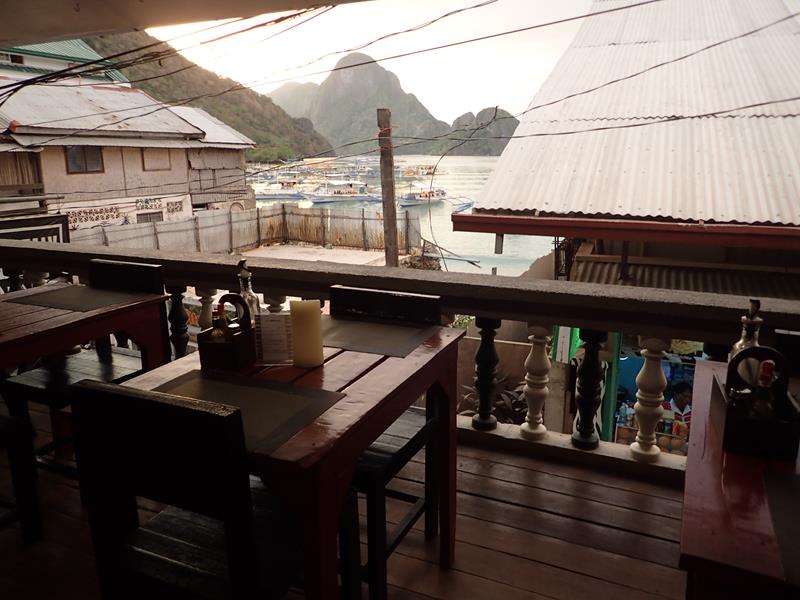 Although the menu had a great range of fresh pasta I was here for pizza! The menu had a good range of different pizzas and the open kitchen had a real wood fired oven.
During dinner the power went out, which is a regular occurance in El Nido. There lights were out for about 1 minute until they cranked up their generator. Throughout this area (quite a busy section in El Nido) you could hear the buzz of multiple generators in all the close by restaurants.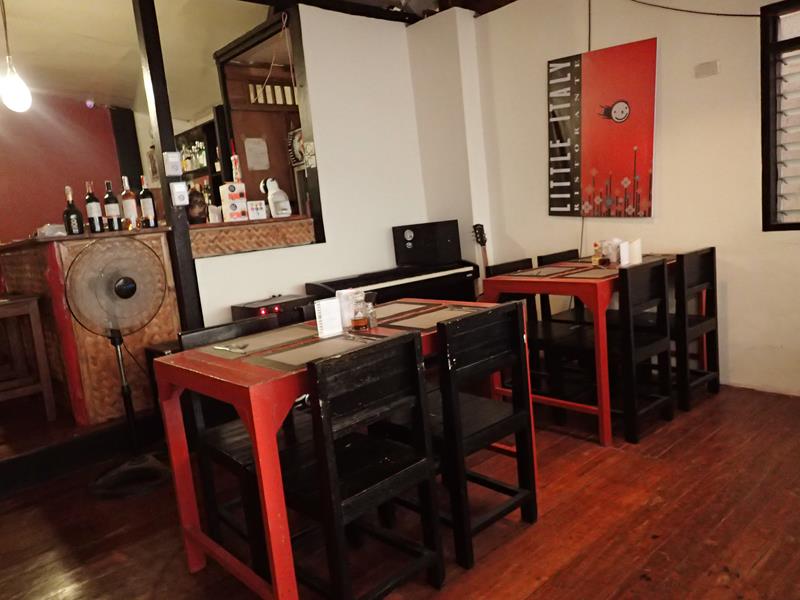 They said they have free WiFi but after giving me the password to connect I discovered, like most places in El Nido, their free WiFi internet access didn't work (Check our WiFi Internet access in El Nido).
I did think about having dessert, they had my favourite Italian dessert on the menu – Tiramasu – but I was full after the huge pizza.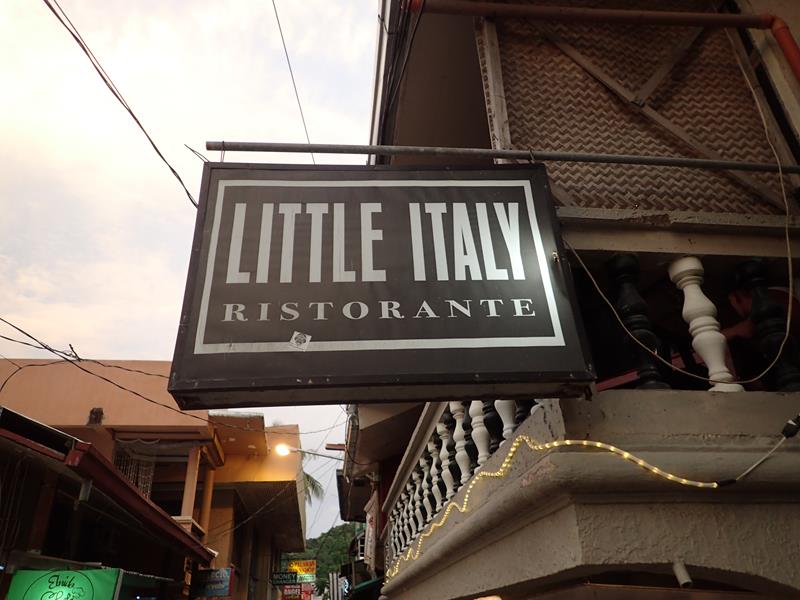 Little Italy Ristorante
Barangay Buena Suerte
El Nido
Palawan Island
Open 7 days a week from 8am – 11pm
Little Italy Ristorante Facebook page
Check out the location of Little Italy Ristorante in El Nido
Check out the most popular articles about Palawan Island Philippines:
[do_widget id=wpp-9]