Flight Review VietJet Air DaNang to Ho Chi Minh City Vietnam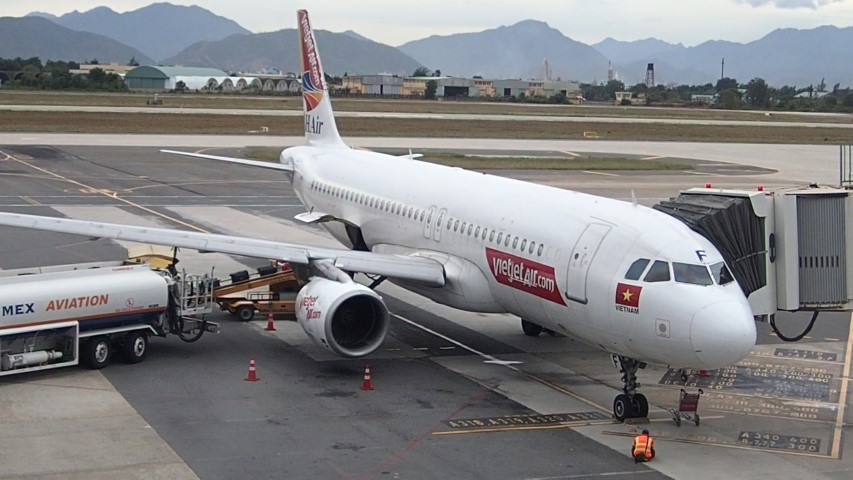 Airline: VietJet Air
Flight no: VJ633
Route: Danang to Ho Chi Minh City Vietnam
Aircraft type: Airbus A320
Flight time: 1 hour
Travel class: Economy Class
Seat Width:  17.9 inches
Seat Pitch: 29 inches
Check out the full flight review video for Vietjet Air flight from Danang to Ho Chi Minh City
VietJet is a budget airline in Vietnam flying to many of the cities in Vietnam as well as some locations around Asia.
VietJet have budget ticket prices or you pay extra for their Skyboss tickets which gives you priority check-in, access to the airport lounge, priority boarding and priority deboarding (getting off the plane) and allows you to reschedule your flight at no extra cost.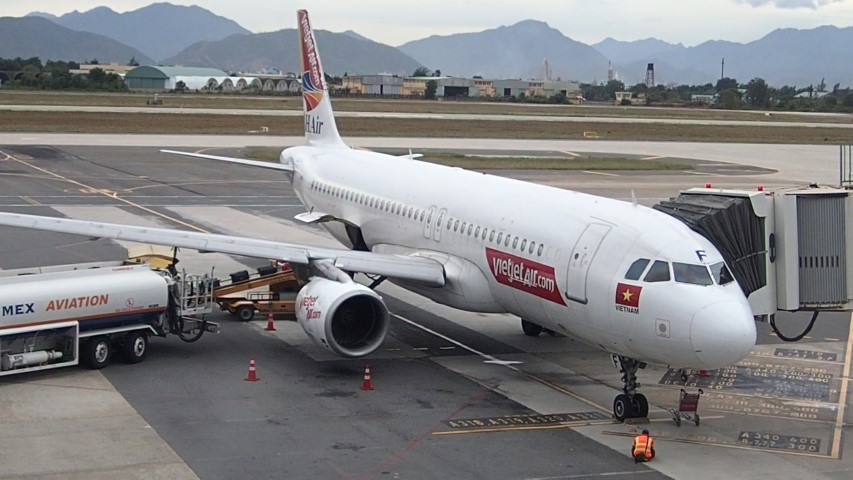 A flight from Da Nang to Ho Chi Minh city costs anywhere from 399,000 VND (around US$18) to 1,740,000 ($76) depending on the day or the departure time. A Skyboss ticket will cost from 2,250,000 (around US$100).
Sometimes there are sale fares so you can get the ticket cheaper than the 399,000 VND.
At the airport
With the Skyboss service you get priority check-in which is supposed to save a heap of time queuing up. There is a priority lane for people who have a Skyboss ticket. I arrived at the airport early and I was the only one in either the Skyboss line or the other line. So I didn't have to queue even if I didn't have a Skyboss ticket. If I had arrived later there was a long queue checking in so this would have saved time.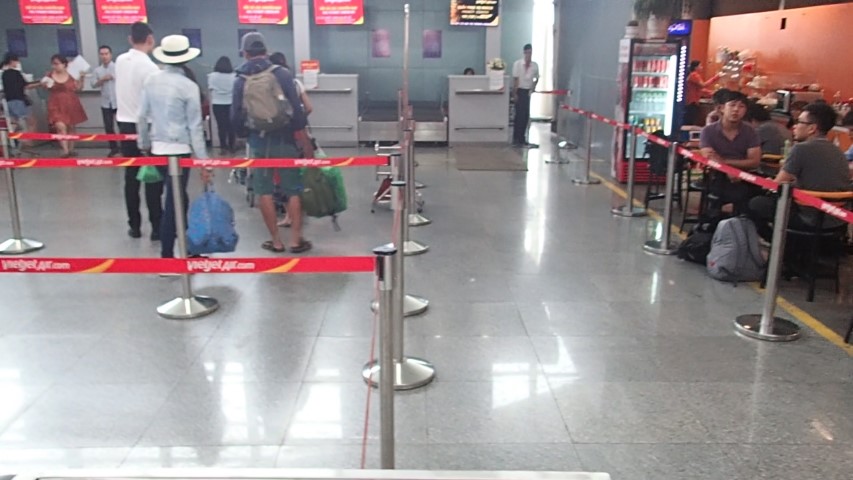 There are a few food outlets where you can buy food in Da Nang airport including a Burger King. I did have a burger in the main airport before I went upstairs to the airport lounge. At Da Nang airport, Vietjet Skyboss passengers have access to the Vietnam Airlines Lotus lounge which is only small. They have a bit of food available for free, including a hot dish, some sandwiches and cakes. There is a large refrigerator full of soft drinks and some Tiger beer. So the best thing about getting access to the lounge is the comfy chairs and the free beer. My flight was delayed for around 45 minutes (very common in Vietnam) so I just sat in the lounge, drank the free beer, and waited for the announcement that the plane was boarding.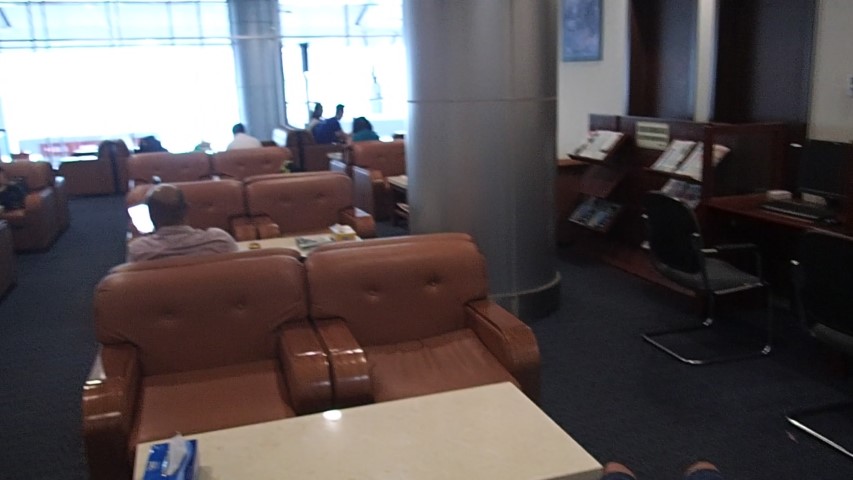 On the plane
With the Skyboss service you get priority boarding. Well you are supposed to get priority boarding. There were 2 barriers, 1 for Skyboss passengers, which I patiently waiting next to, and another barrier for all other passengers. When it was time for boarding, they did not bother to open the Skyboss barrier. I had to go to the end of the queue and wait for everyone to go through the gate. When I showed my ticket I asked the girl at the gate why she didn't open the Skyboss priority boarding. She just giggled and so 'Oh I forgot'. Typical Vietnam service! So no priority boarding for me!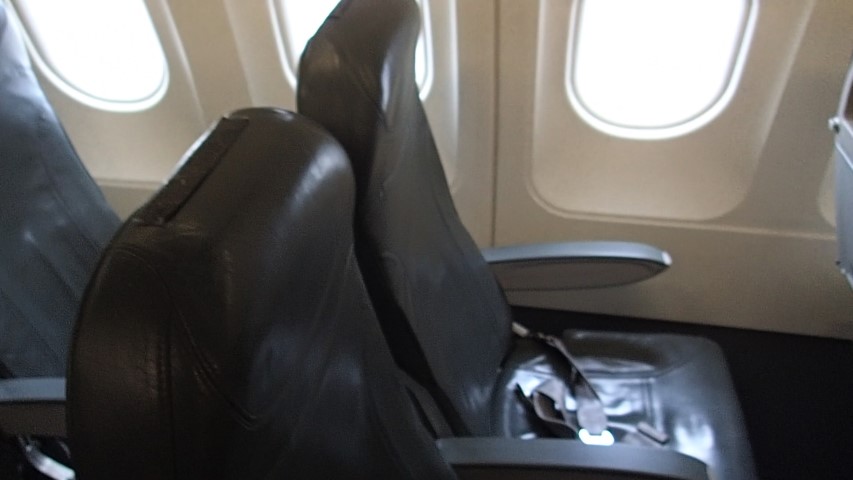 I was in seat 3A, window seat. It was a bit cramped with my knees rubbing up against the seat in front. I am 187cm tall (6'2″). But for a 1 hour flight on a budget airline I am not going to complain about the seating.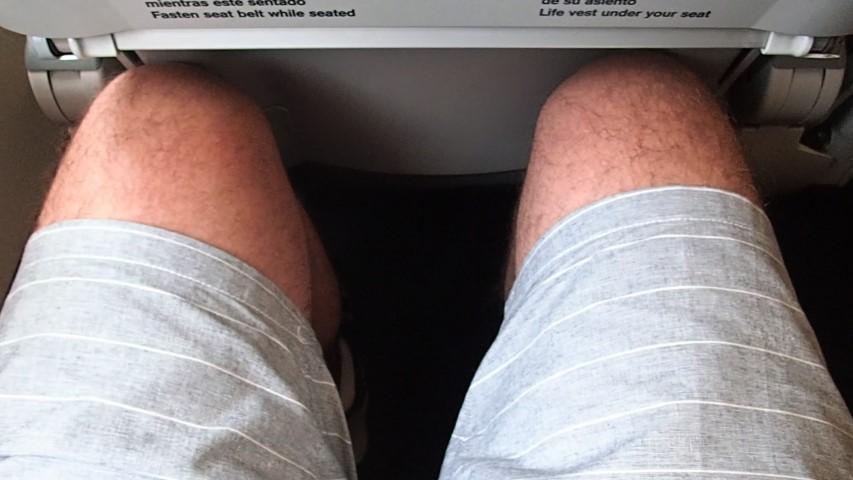 When we landed, as soon as we got to the gates everyone stood up. I was in row 3. The hostess shouted out to me that it would be hard to give me priority deboarding as everyone was in the way. I just waited patiently and got up when everyone was out of my way.
Entertainment
There is no entertainment screens on the Veitjet Air planes. Being a budget airline they cut down costs by not installing the entertainment screens.
Veitjet do have an in-flight magazine called 'one2…Fly' but most of the articles are in Vietnamese. Well just a 1 hour flight, you don't really need entertainment.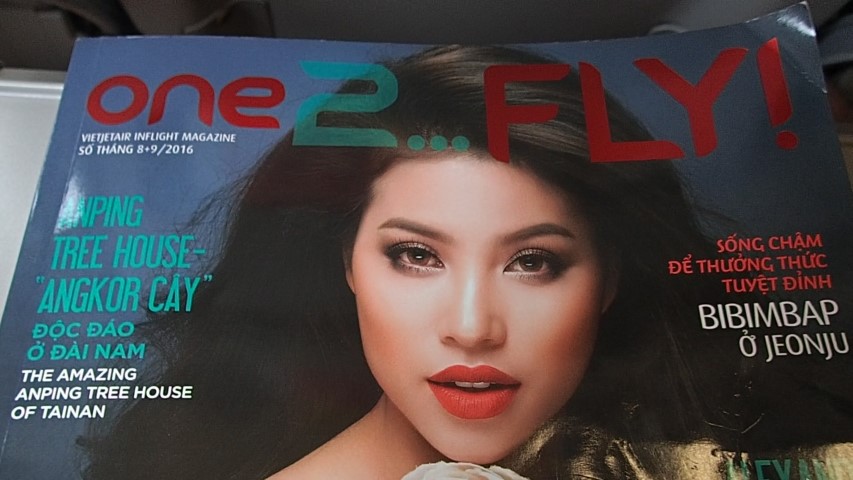 The food
No food is included in the ticket price, even with the Skyboss ticket. There is food available on the flight which you can purchase. They only have basic meals like instant noodles (30,000VND around US$1.30) or some hot rice or noodle dishes (70,000VND – around US$3).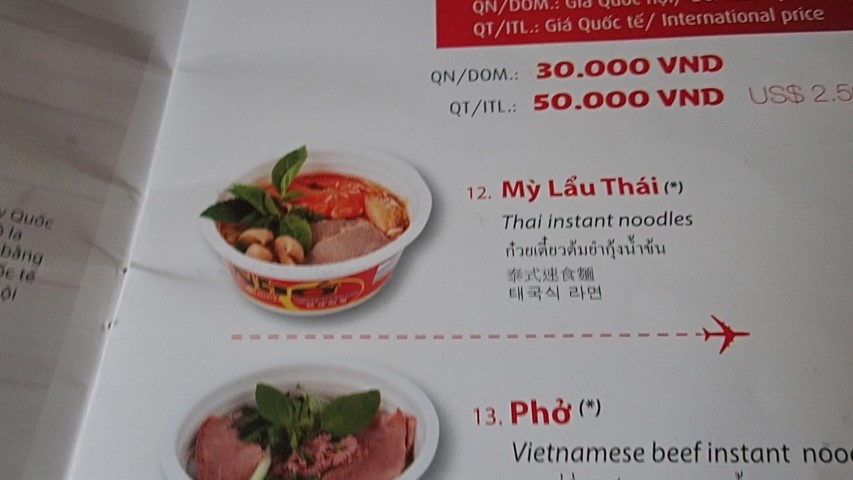 There was a lovely Russian lady who was one of the cabin crew. As soon as we took off, she came straight to me to see if I wanted to order any of the food. I was full from my burger and beers so no food for me. It was nice she came to me first and she did bring me a cup of water. Apart from the lounge access, this was the only improved service I got for the extra $80 or so I paid for the Skyboss ticket.
If I was to do this flight again I would not pay the extra for the Skyboss service. It really is not worth the extra money. Service in Vietnam is not the best, so even if you pay for good service, it does not mean you will get that better service (as proved on this flight).
I would fly with Vietjet again but I'd definitely just go with the budget price tickets.
You can book a flight with Vietjet direct on the VietJet Air Website
[do_widget id=wpp-6]