Harajuku Gyoza Beer Stadium Broadbeach Gold Coast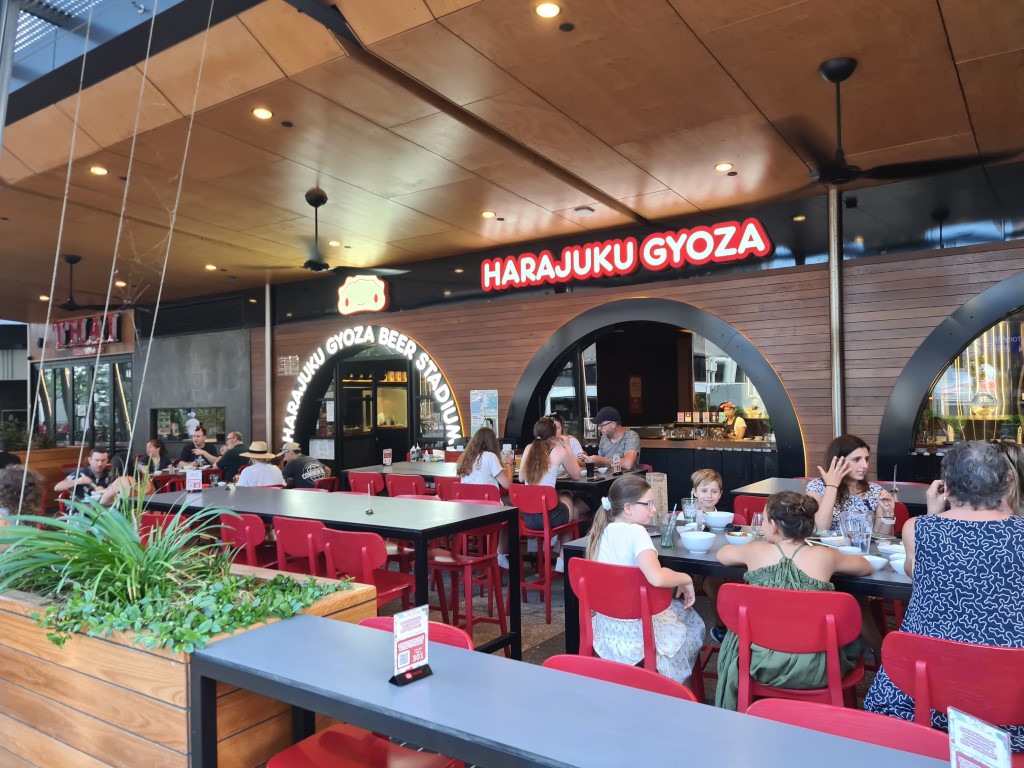 Harajuku Gyoza Beer Stadium first opened in Albert Lane Brisbane in 2016. This popular Japanese restaurant has been expanding with new locations popping up in Sydney Darling Harbour, a 2nd restaurant in Brisbane in South Bank and this restaurant located on the Gold Coast in the popular dining precinct of Broadbeach. The concept is simple, great Japanese food and delicious beer. Gyoza (Japanese dumplings) is a beers' best friend and there are plenty more tasty Japanese dishes on the menu.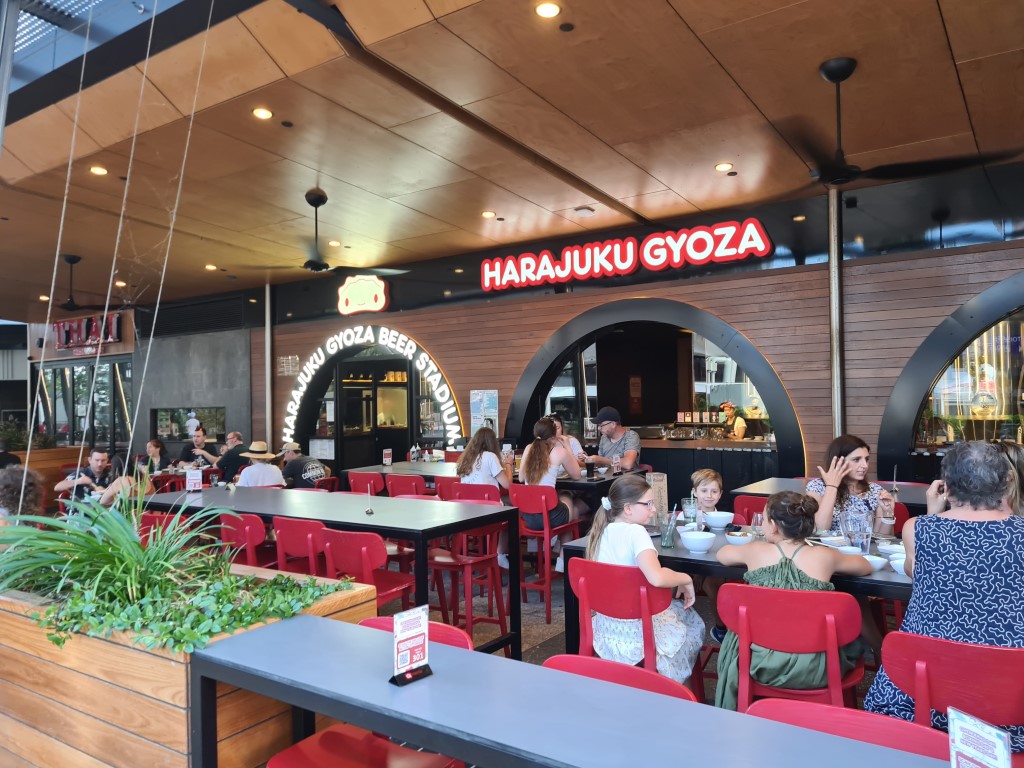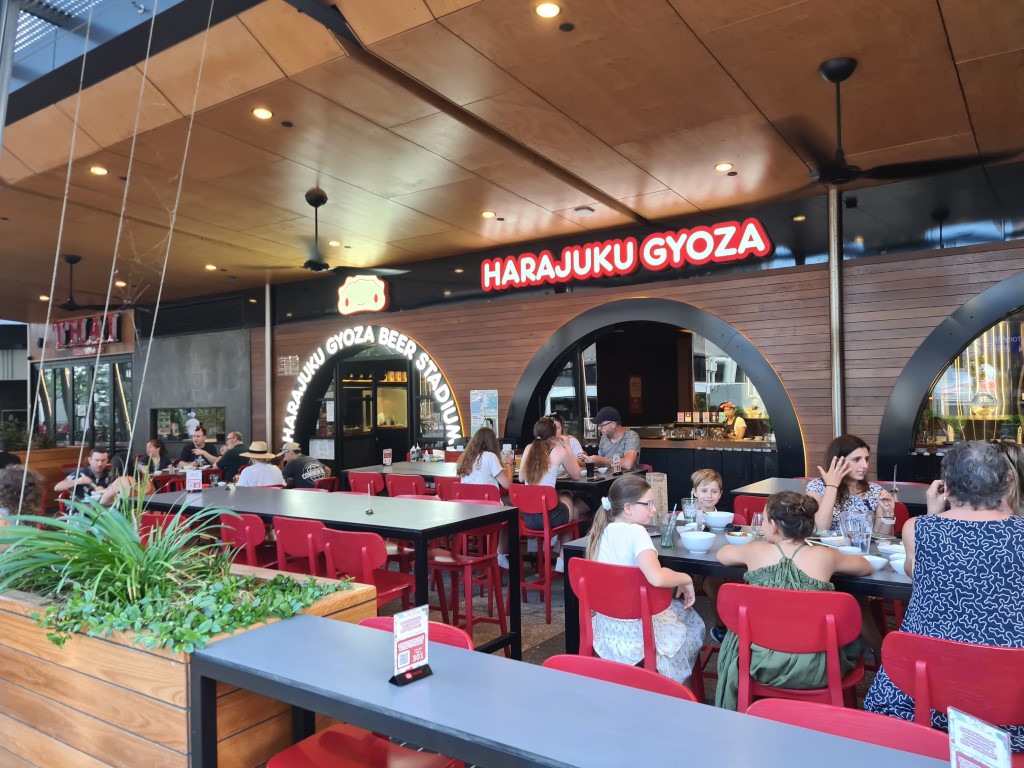 My friends had already been to Harajuku Gyoza Beer Stadium, so when I made a return visit to the Gold Coast they insisted we go there for dinner. We went in on Saturday night and the place was packed. It is definitely a place you need a reservation.
We started our Japanese feast with the classic Pork Gyoza, I guess you can't come to Harajuku Gyoza without sampling the gyoza! These tasty dumplings are the perfect start to the meal, enjoyed with a nice cold tap beer.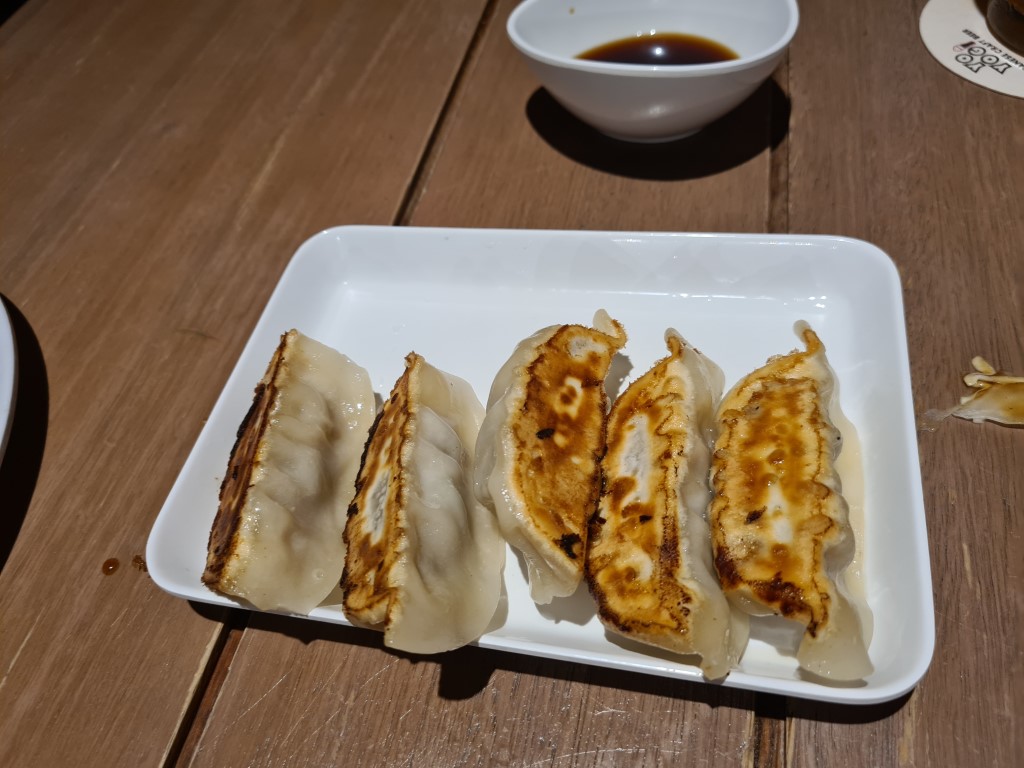 Next out came another great dish that goes perfectly with beer, the deep fried chicken karaage. Served with a slice of lemon to squeeze over the delicious deep fried chicken. So far so good.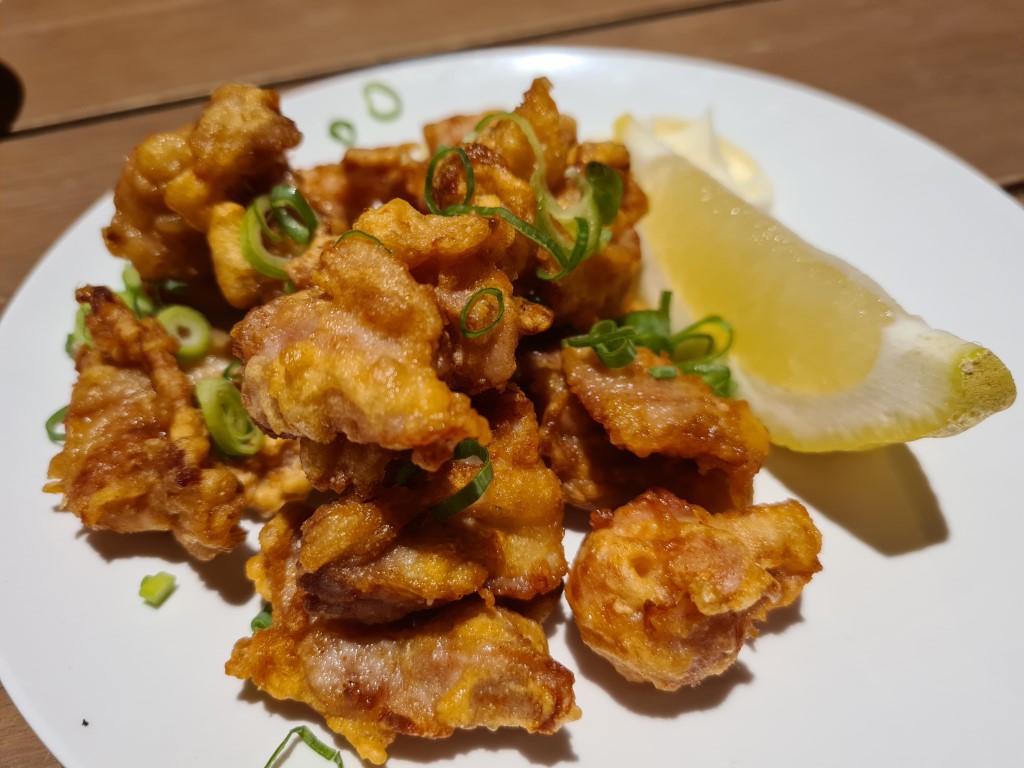 We ordered up a plate of their Potato Croquettes which was an unusual choice for us meat eaters but I had tried these in Japan a few times and they are very tasty. I guess anything deep fried is tasty, even a vegetarian dish! This was served with a tangy bbq sauce and sliced cabbage.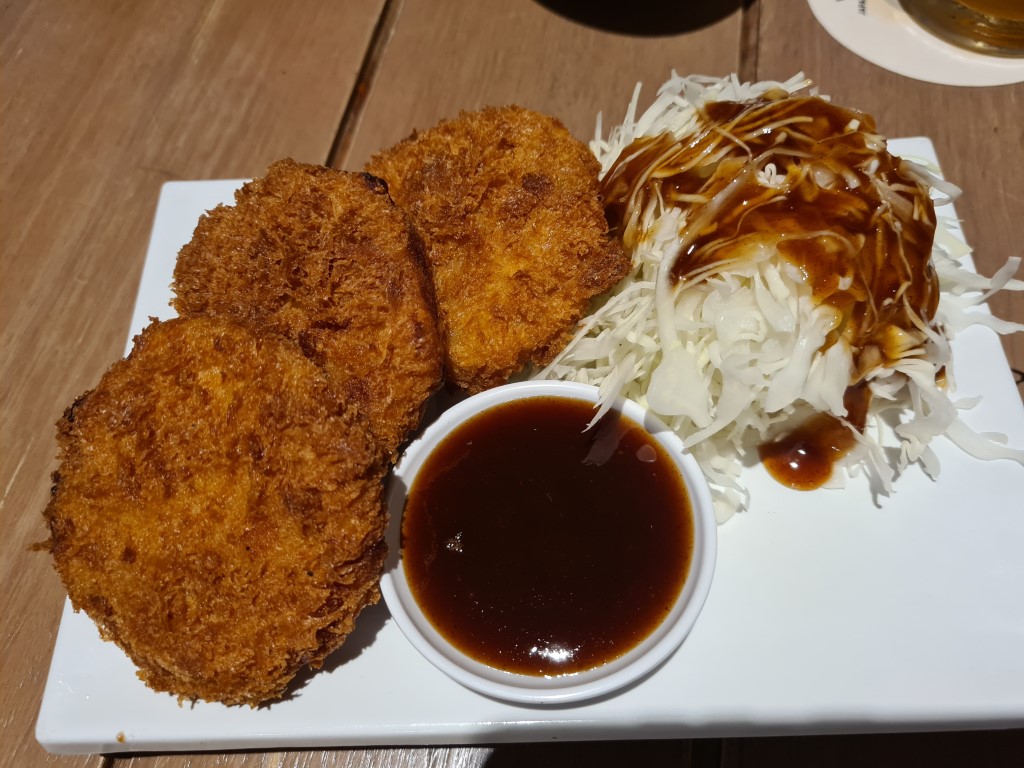 Another dish we had to order was the Slow Cooked Pork Belly Kakuni. If there is pork belly on the menu, then we have to order it. This dish never disappoints.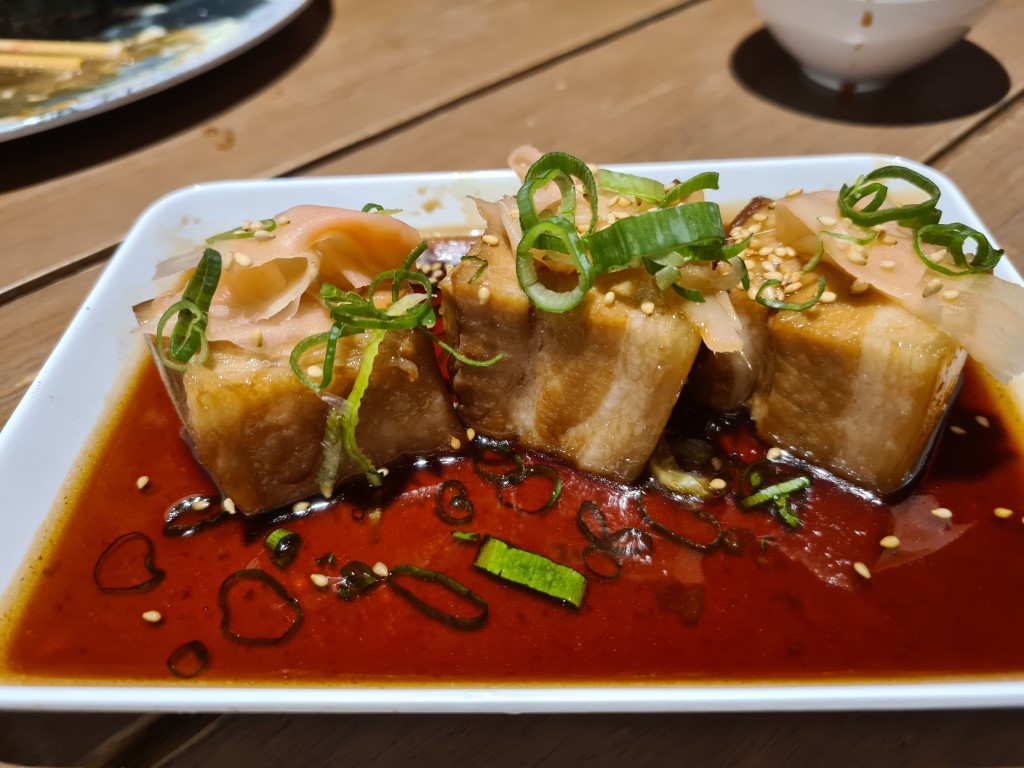 Final dish for the 3 of us to share was the Chicken Katsu Curry Bowl. Now I do prefer a pork katsu but that was not on the menu, only the chicken katsu which was still a tasty dish. Japanese curry is another excellent food to eat with beer.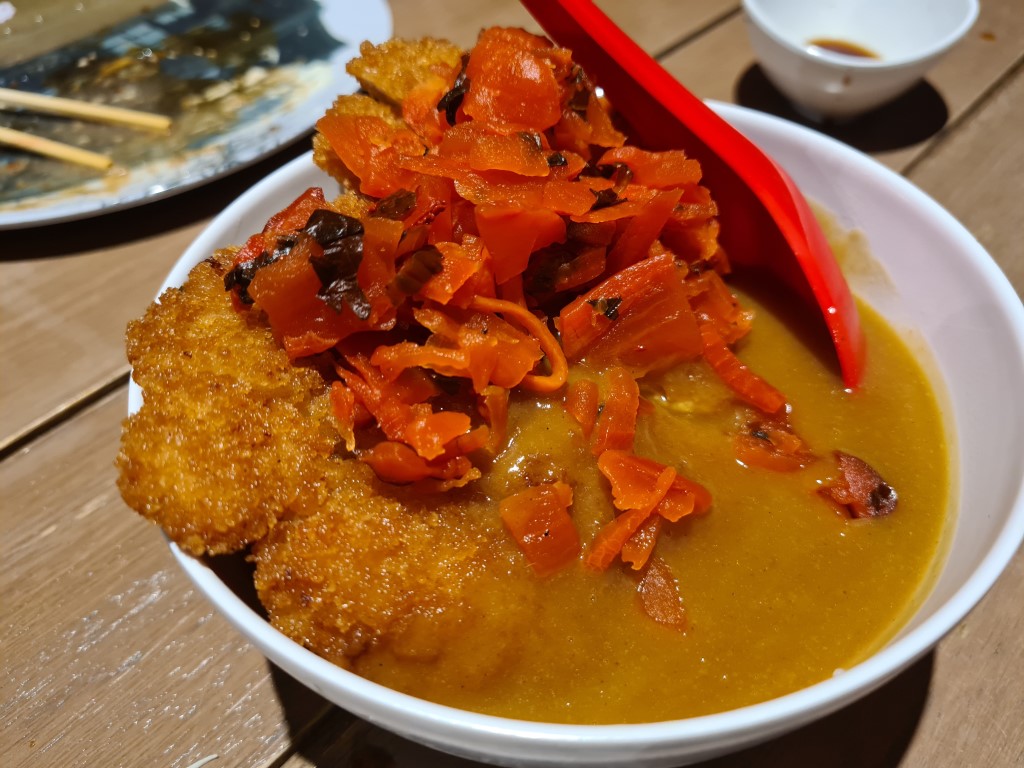 During the meal we ordered some sake and this was quite the event. I was expecting them to bring a small flask of sake but instead all of the available serving staff, crowded around our table, singing and clapping as they poured individual tall glasses which sat in a wooden box until the sake flowed over the glass and filled the box. This gave a 2nd glass of sake, once we poured the contents from the box into our empty glasses. Nice touch.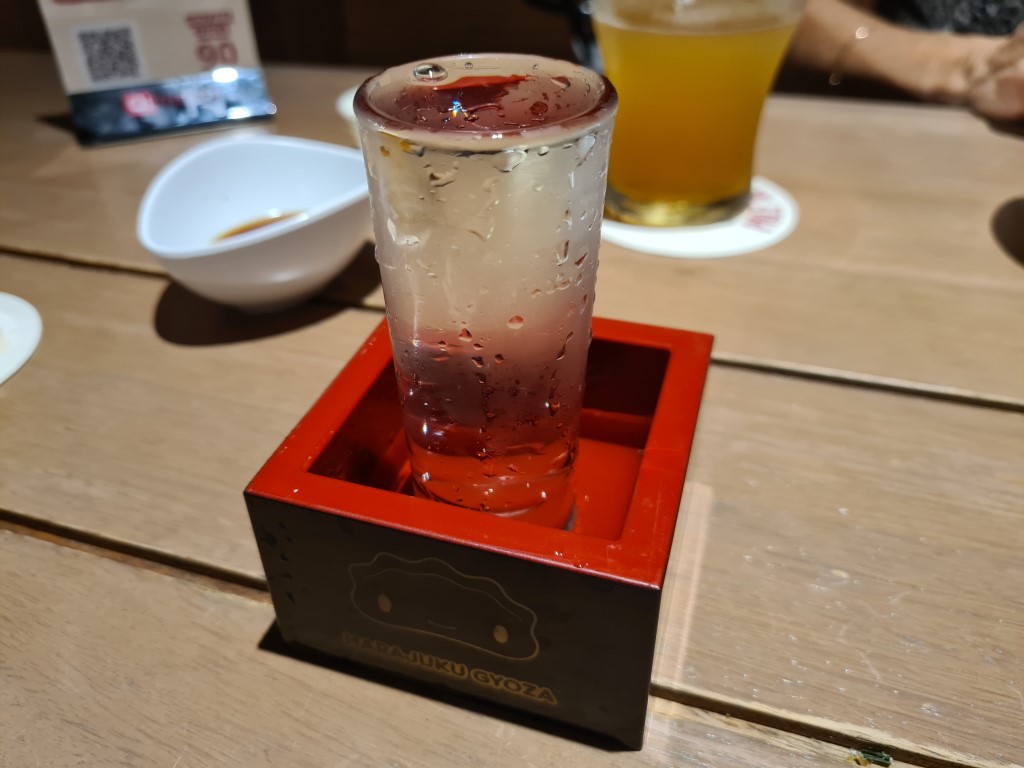 Prices are very reasonable at Harajuku Gyoza Beer Stadium. We had polished off a few beers and the sake, with the food, the bill came to just over $50 per person. Not bad for a nice feed out in Broadbeach.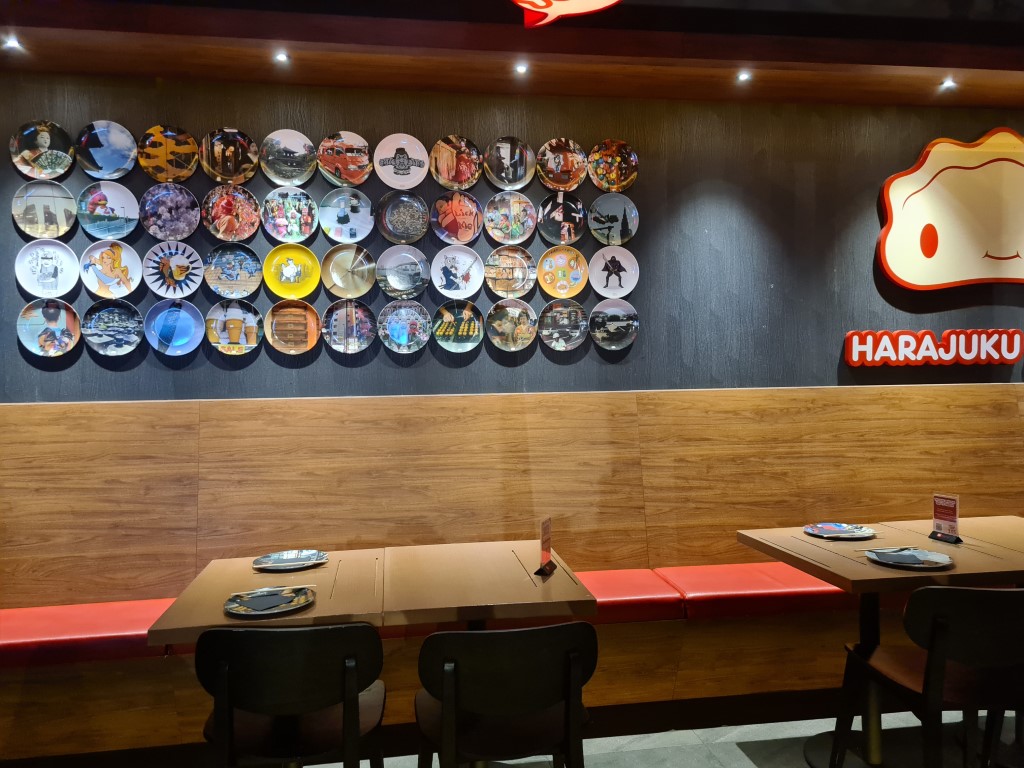 Harajuku Gyoza Beer Stadium
2/26 Victoria Avenue
Broadbeach QLD 4218
Ph: (07) 5592 4348
Open 7 days a week for lunch and dinner, from 12pm – 8pm
Website: http://harajukugyoza.com/
Check out the location of Harajuku Gyoza in Broadbeach Gold Coast