Tasty Thai Food at Nara Thai Cuisine Restaurant Bangkok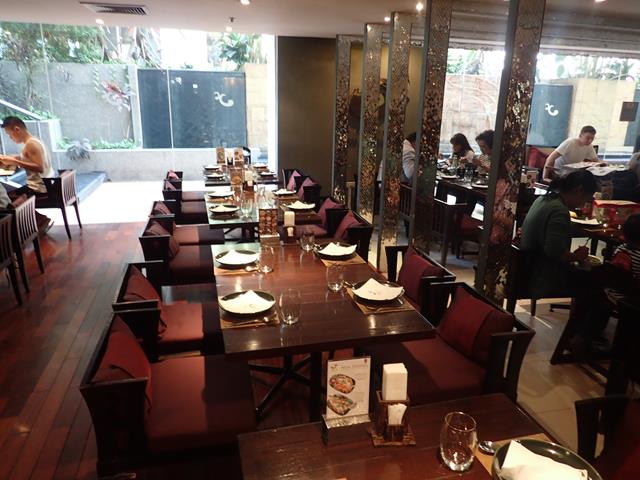 If you are looking for some tasty, traditional Thai food in Bangkok then go check out Nara Thai Cuisine Restaurant at the Urban Kitchen in Erawan, right next to the Grand Hyatt Erawan Hotel.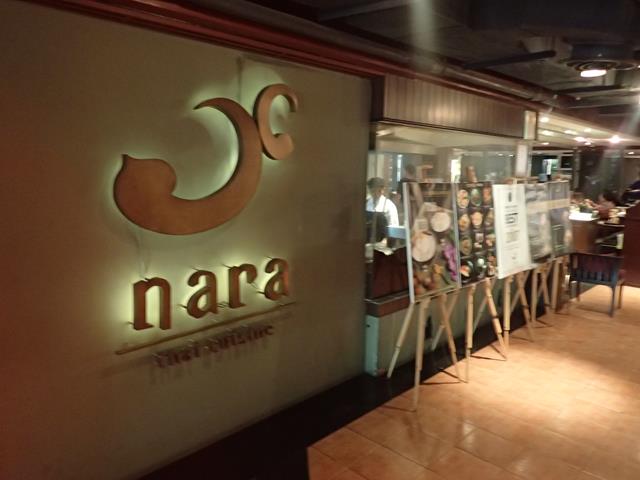 I was staying at the Grand Hyatt and went down to Urban Kitchen for lunch. Nara Thai Cuisine gets busy but it's not hard to get a table.
They have a great selection of traditional Thai food including stir fries, Thai Curries, Thai soups, grilled meat and loads of fresh seafood.
For a starter I had their delicious marinated pork satay with a very nice spicy peanut sauce and cucumber relish (160 Thai Baht). The pork is barbecued with tumeric and coconut and is just delicious and tender. On the plate are some small triangles of toasted bread to soak up the delicious satay peanut sauce.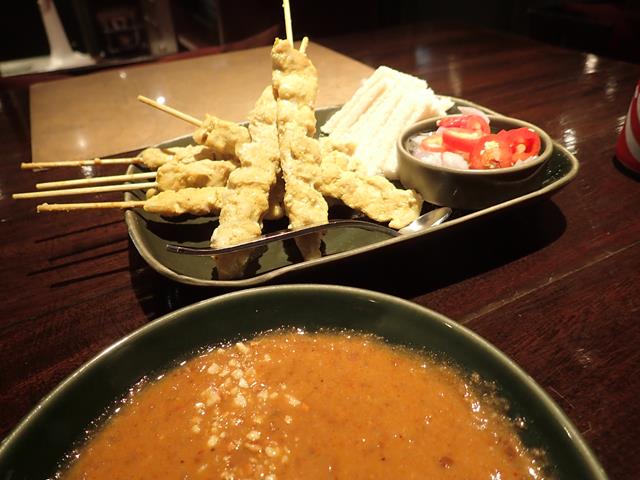 For a main meal I had the Larb Phum Nim which is a crispy soft shell crab with a very nice Northeastern spicy Thai dressing (300 Thai Baht). This was a bit spicy but I love spicy!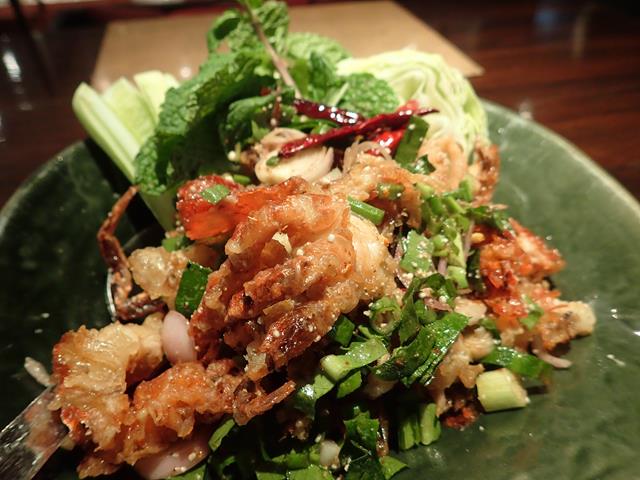 Both the dishes I had were delicious and you can see the prices are very reasonable. The staff are lovely and the food comes out fast. This is a highly recommended restaurant in the heart of Bangkok to try some great Thai food. They accept major credit cards like Visa and Mastercard for payment.
Nara Thai Cuisine has a few locations around Bangkok. You'll also find Nara Thai Cuisine at CentralWorld and at EmQuarter Shopping Mall.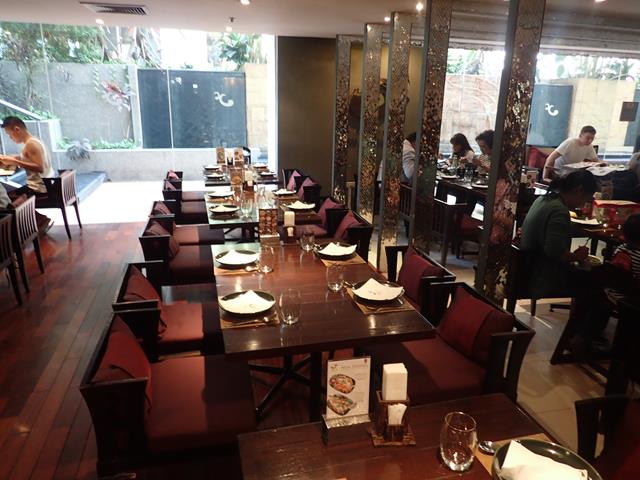 Nara Thai Cuisine Restaurant
Lower Ground Floor
Urban Kitchen
Erawan
Bangkok
Ph: (02) 2507 7078
Website: http://www.naracuisine.com/
Open 7 days a week from 10am till 10pm
Check out the location of Nara Thai Cuisine Restaurant Erawan Bangkok
Check out the most popular articles about Bangkok on this site:
[do_widget id=wpp-4]