ATM Cash Machines on Royal Caribbean Cruise Ships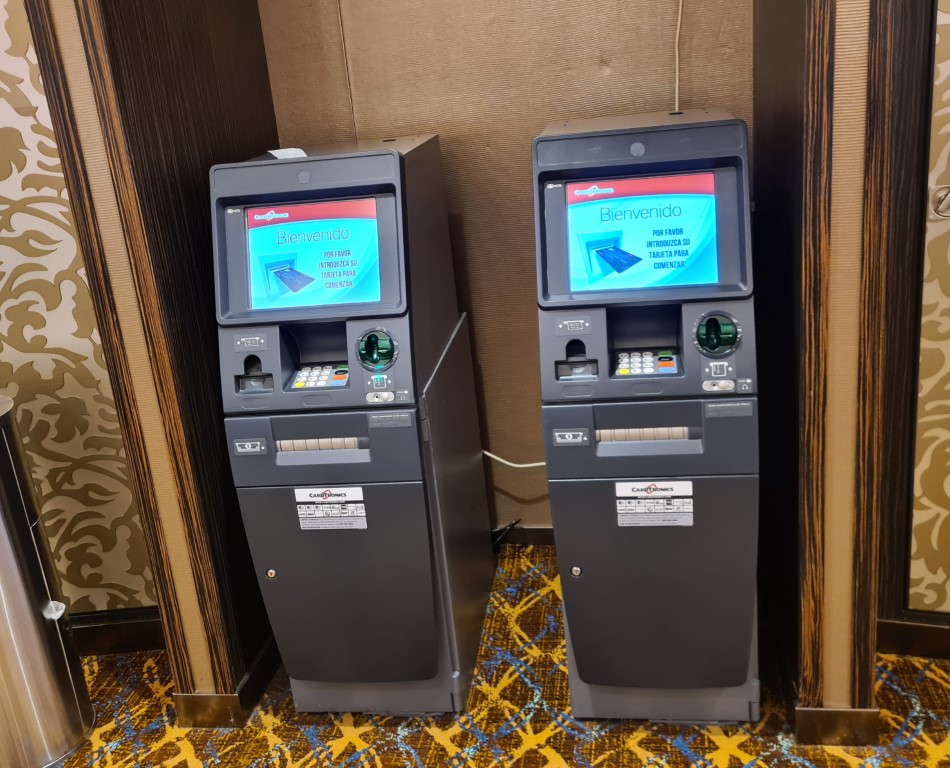 There are ATM Cash Machines onboard the Royal Caribbean Cruise ships which dispense US Dollars.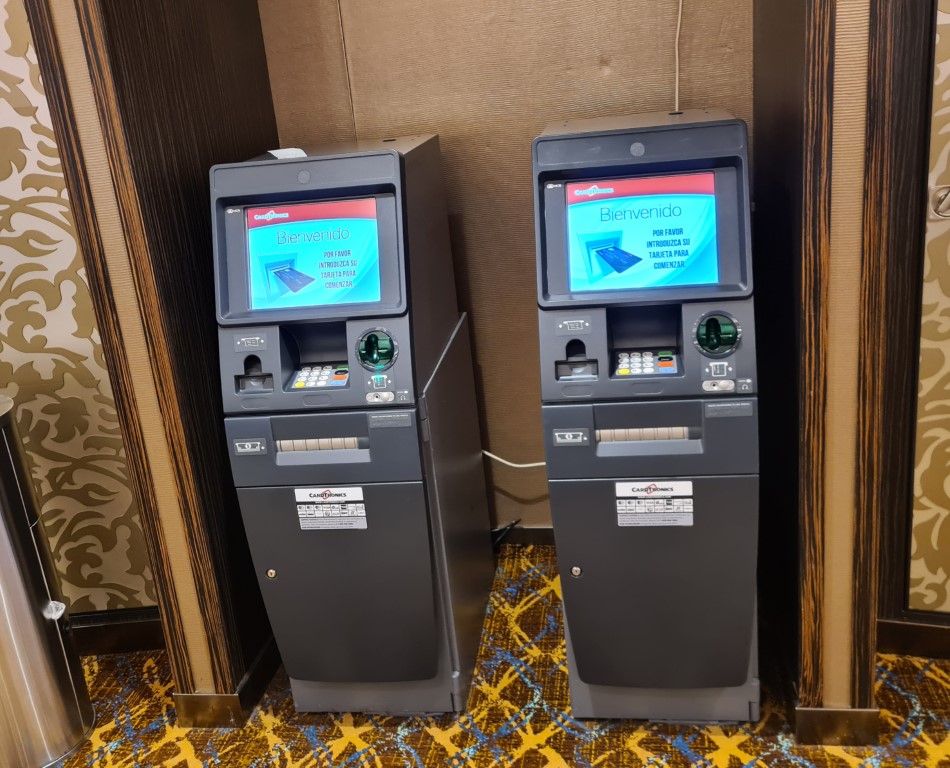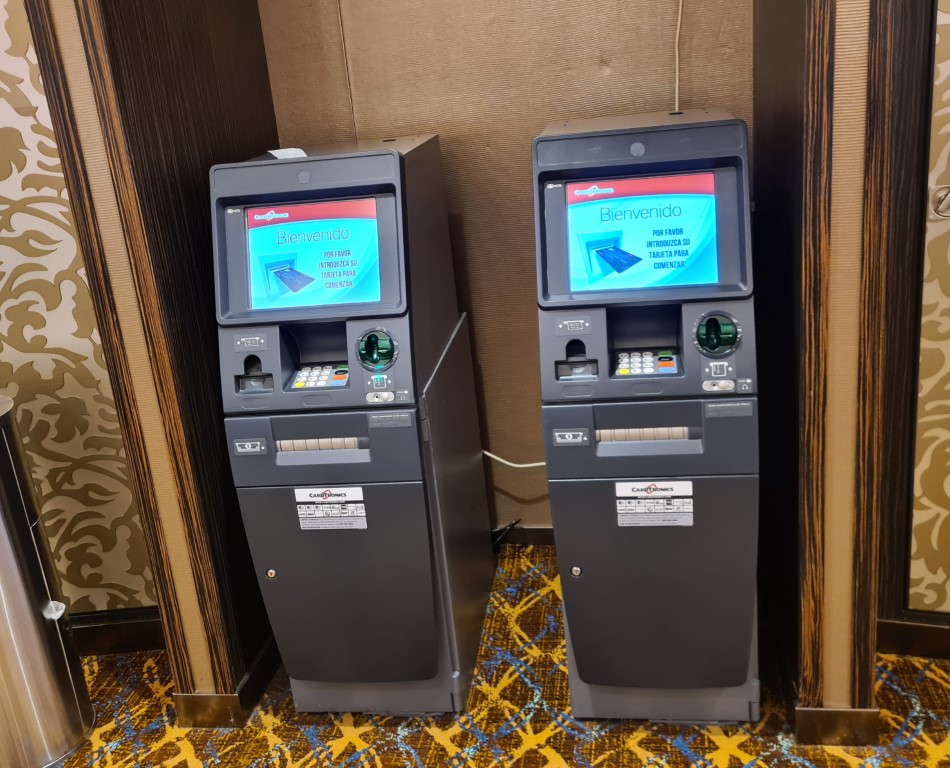 I was recently onboard the Royal Caribbean Quantum of the Seas and had to withdraw some cash as had an issue with my credit card so had to settle a bill onboard using cash. There are 2 ATM machines located on Level 4 in the Royal Esplanade, close to where Guest Services are.
There is a fee to withdraw cash from these ATM cash machines, a whooping US$6.50 for the privilege to withdraw cash! I think this is the biggest withdraw fee I have seen for any ATM cash machine, anywhere!