Located on Level 15 of the Quantum of the Seas Royal Caribbean cruise ship is an excellent Walking / Jogging track which circumnavigates the entire ship and is the perfect place to get some fresh ocean air and some exercise while out to sea onboard the ship.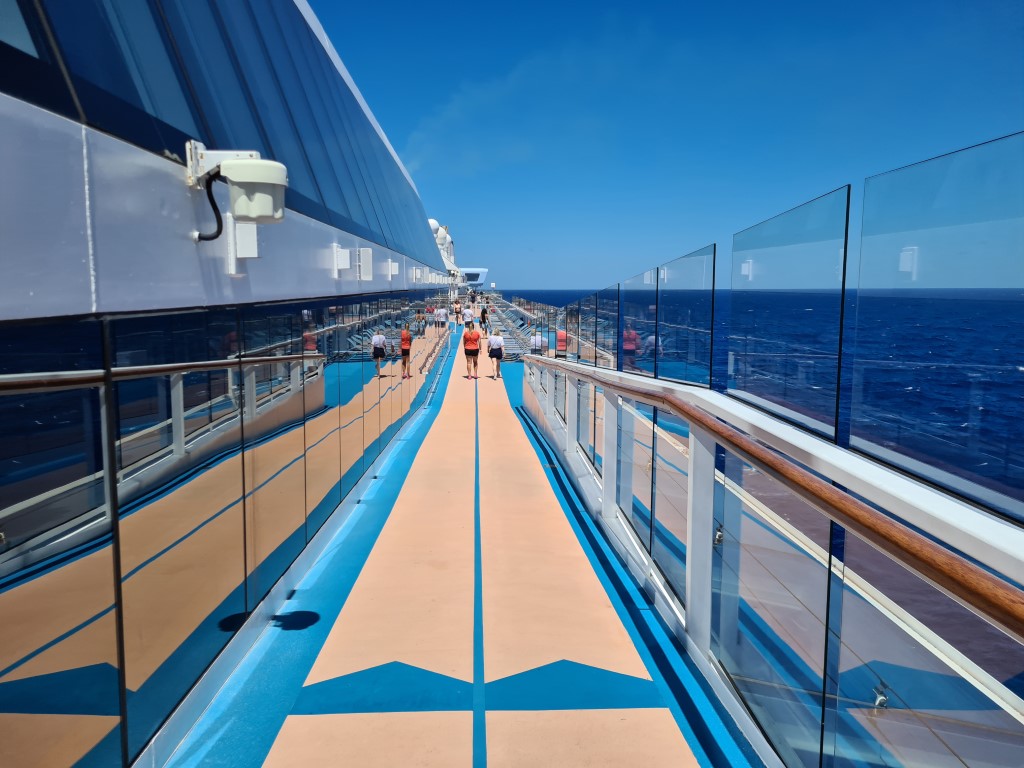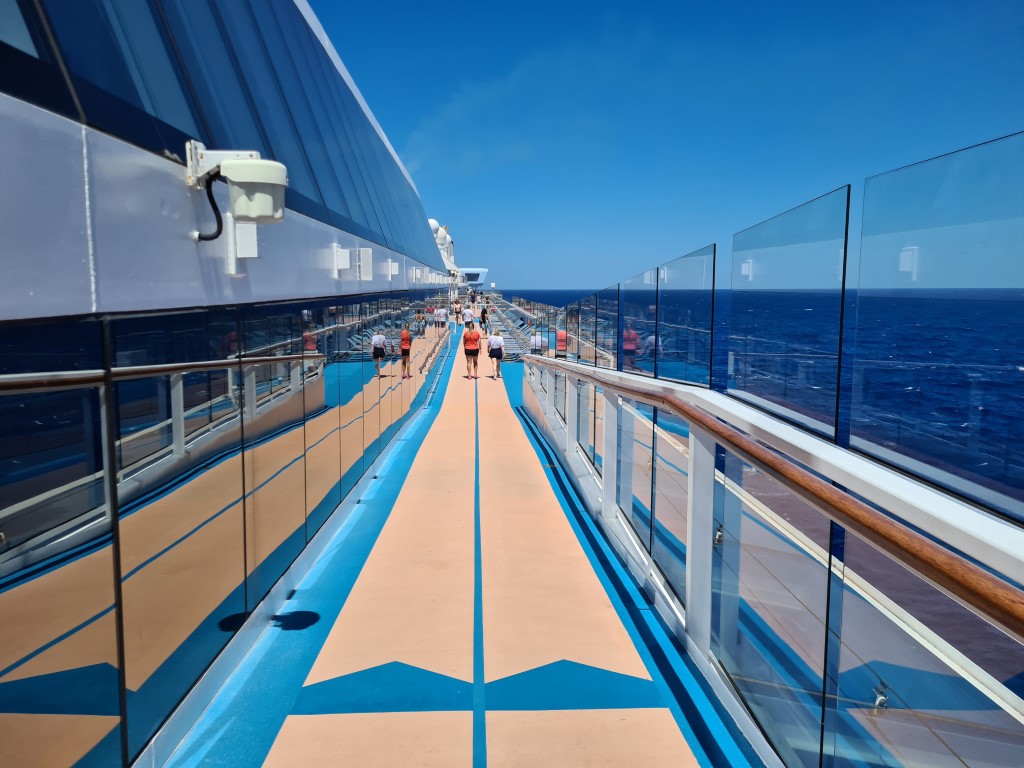 The length of the walking track on the Quantum of the Seas is 553m. Walk around 10 times and you clock up over 5.5 kilometers.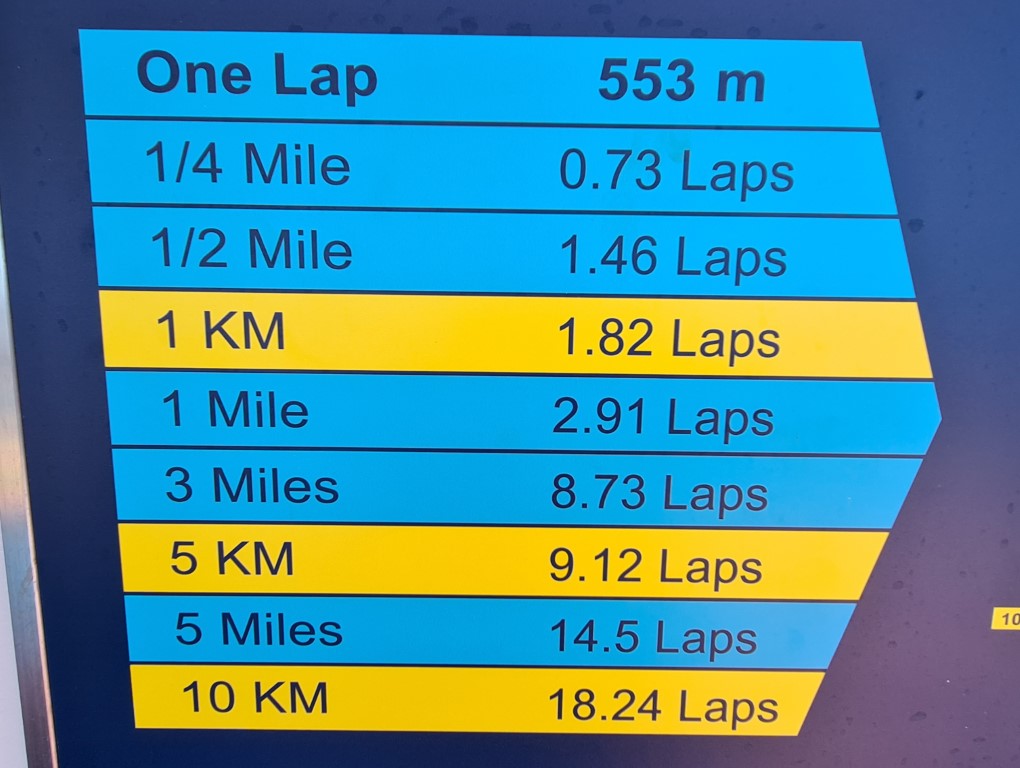 I was onboard the Royal Caribbean Quantum of the Seas for 8 nights on a cruise from Brisbane Australia, through the South Pacific, and I walked on this track every morning. Not a lot of people were using the track, most were just walking, only a few people were actually jogging.
Around the outside of the walking track are loads of deck chairs. Most days on my cruise we had sunny days, so there was plenty of eye candy on the deck chairs to admire the view. While we were out to sea there is not much of a view other than wide open ocean, so the eye candy was some welcome scenery!
There are a few interesting 'art pieces' around the walking track as well as the climbing wall with loads of kids climbing the 5 meters to the top of the wall to ring the bell.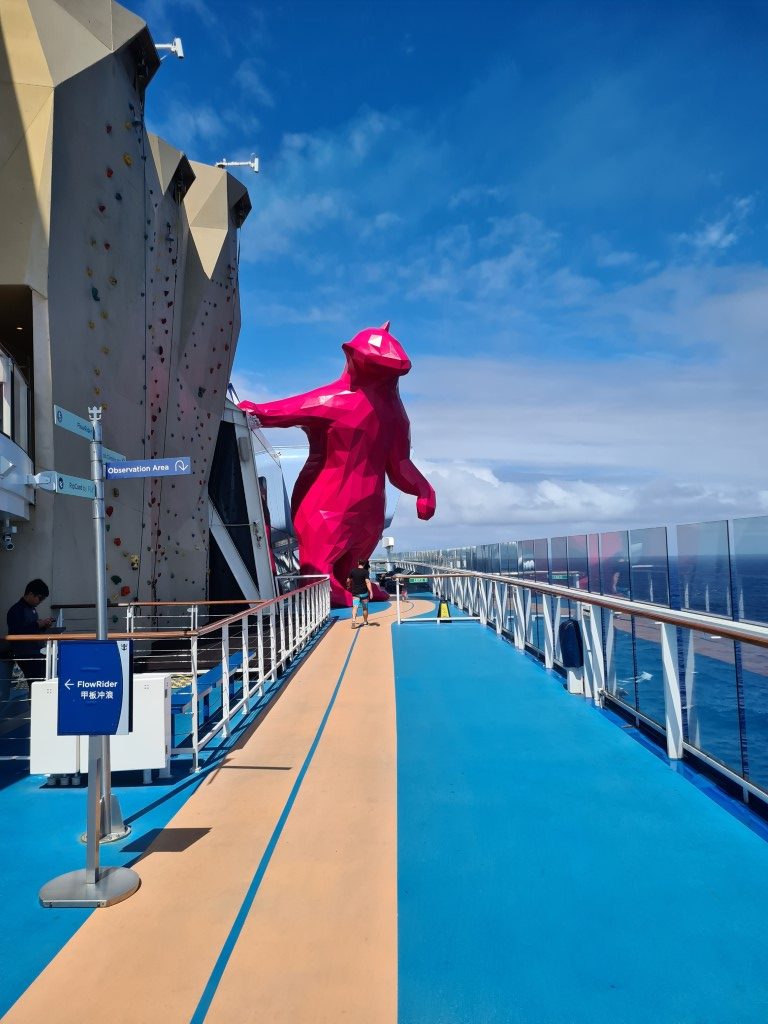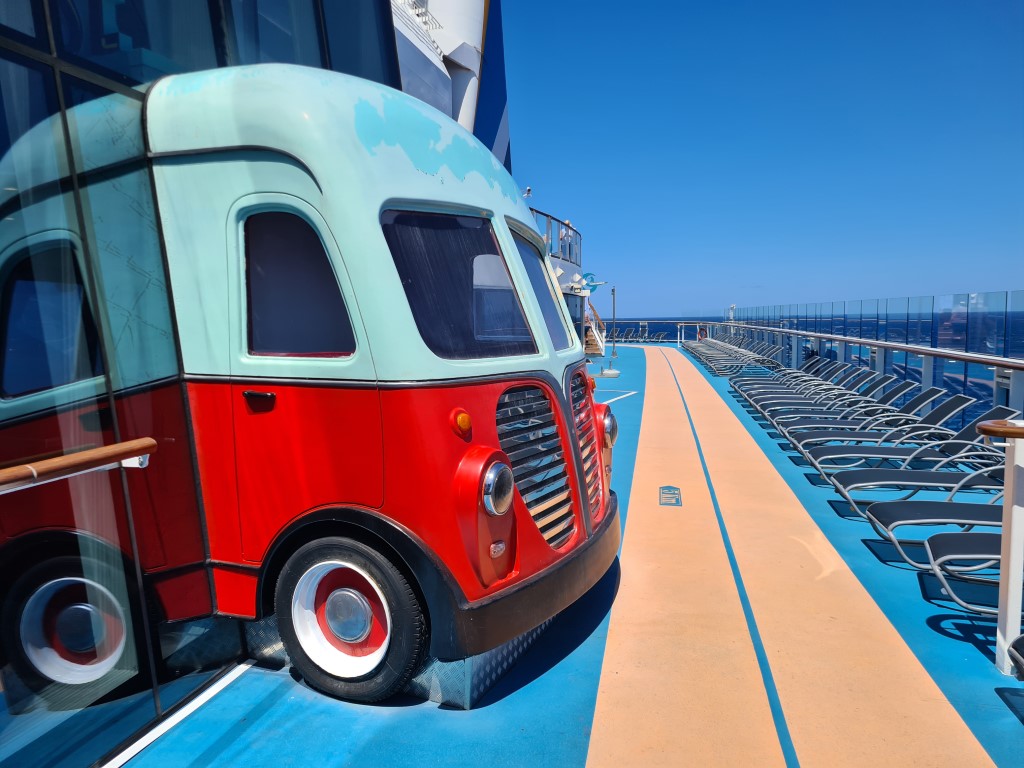 Even though it is a clearly marked 'walk way' with a line down the middle so people 'stay in their lane', you need to be aware that not everyone obeys the walking track rules! Some people just walk on what ever side they want, or couples walk on both sides so you need to wait till there is a safe gap to walk around them. Also sun loungers will just get up and walk or stand on the track making a further obstacle to walk around. I guess you do have to share the ship with these sort of people. They are probably annoyed with the walkers maybe casting a shadow over them for a fraction of a second while you walk past them sunbathing!
The other great sight to see as you make your way around the walking track, is the sight of the North Star ride which is a must do activity on the ship. Here is a photo of the North Star hanging over the side of the ship as well as a picture from on the North Star looking down on the walking track,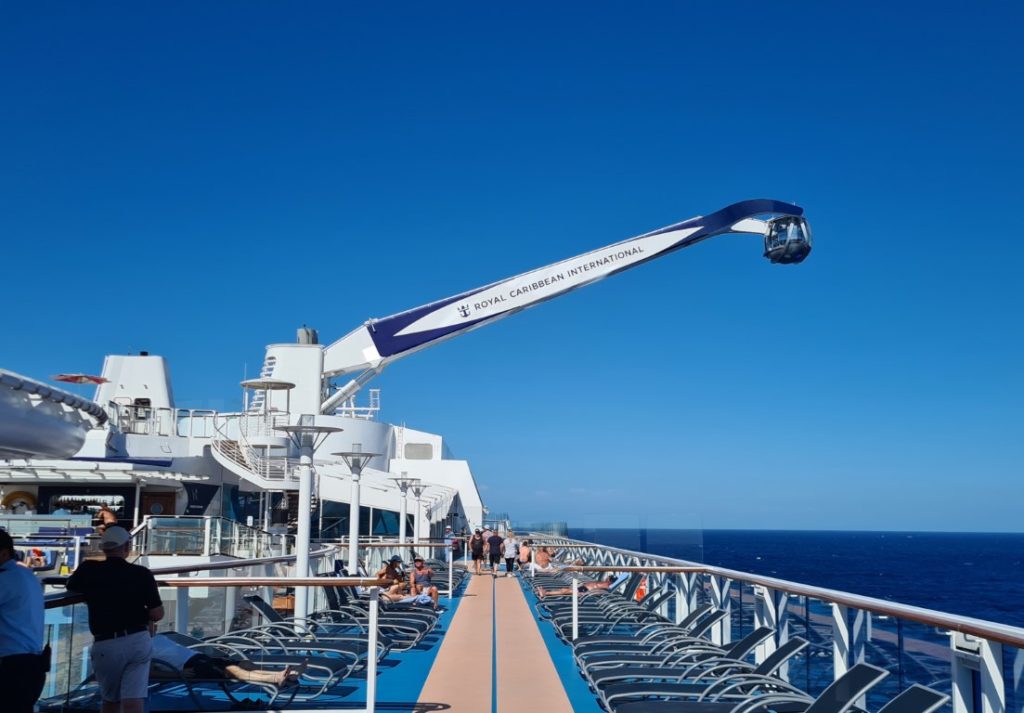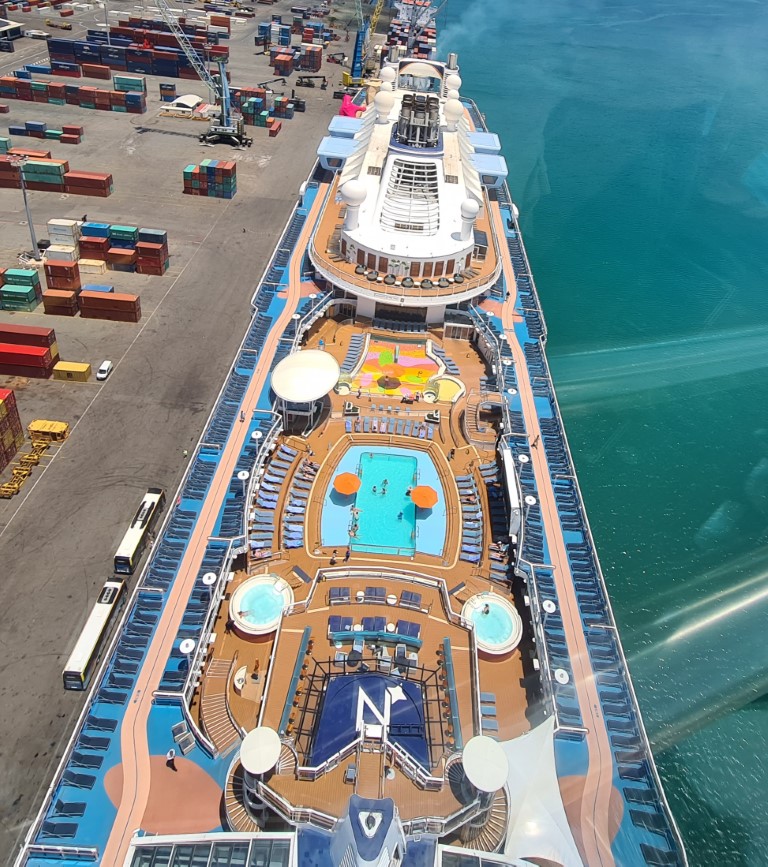 As well as this walking / jogging track, the other best place to get some exercise is inside the gymnasium which is located on level 16, right a the front of the ship, with excellent views over the ocean or over the city wherever you port. The gym has excellent facilities with loads of jogging machines, step machines and heaps of free weights and weight machines.