Awesome Burger at Metro Burgers Melbourne CBD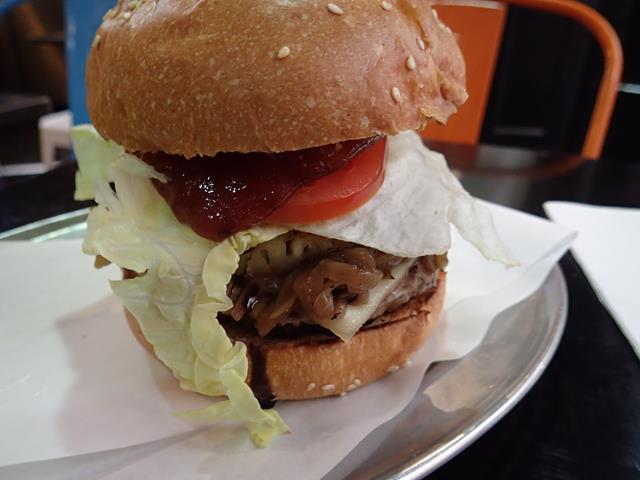 If you are looking for one of the best burgers in Melbourne then head down to Metro Burgers on Degraves Street (just off Flinders Street near Flinders Station). This tiny little burger joint serves up some seriously delicious burgers!
I went in for lunch and first had eyes on their standard Metro Burger. As I perused through the menu I then found the Metro Supreme Burger which is loaded with a pure beef meat patty, tomato relish, cooked onion, grilled pineapple, cheese, balsamic glaze, lettuce, tomato and pickles…..and a big load of yumminess!
After I devoured this delicious burger and went to pay, the girl at the counter told me that the Supreme Metro Burger was her favourite burger on the menu and that it was a recent addition to the menu and had quickly become the most popular burger on the menu. I now understand why it is so popular.
Other burgers on the menu include the Metro Double Burger with 2 pure beef patties, the Crazy Burger which has 3 beef patties and 3 serves of bacon. There is also a veggie burger.
For the sweet tooth's they have a dessert burger – the Nutella Burger served with strawberries and cream.
Metro Burgers
12 Degraves Street
Melbourne CBD
Ph: (03) 9671 4069
Open Monday – Friday 10am – 10pm, Saturday 8.30am – 11pm and Sunday 8.30am – 10pm
Check out the location of Metro Burgers on on Degraves Street Melbourne CBD
Check out the most popular articles about Melbourne
[do_widget id=wpp-13]