Best Way to Travel to Brisbane from the Gold Coast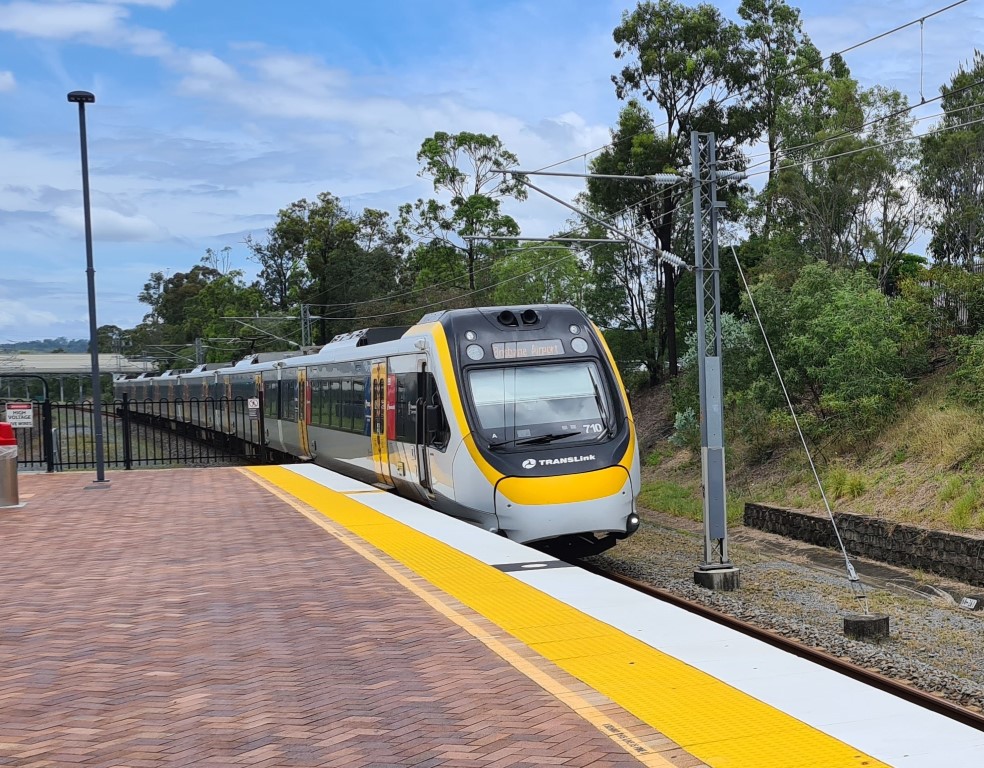 The distance from Surfers Paradise on the Gold Coast to Brisbane is 76km. To get from the Gold Coast to Surfers Paradise, there are a number of options, with some great public transport options to get you there as cheap as possible. The train is the best option to get to Brisbane from the Gold Coast.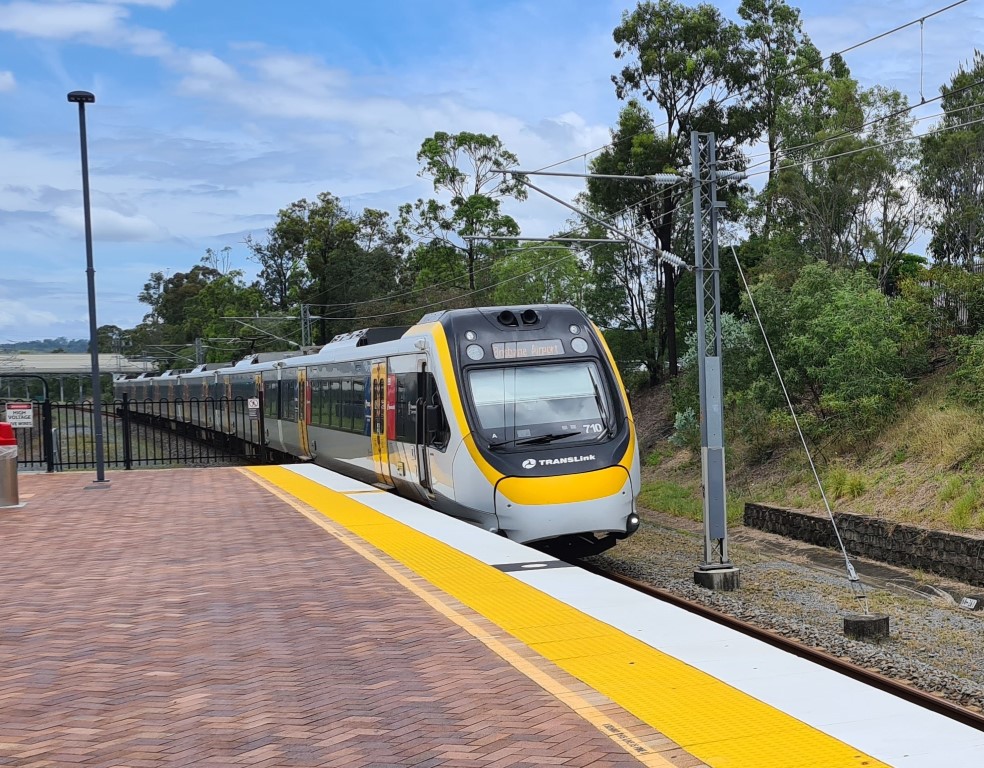 Train from Gold Coast to Brisbane
The best way to get from the Gold Coast to Brisbane is via the train which will take around 1 and 20 minutes once you are on the train. There is a train from the Gold Coast starting from Nerang, which is around 9.9Km directly West from Surfers Paradise. This train will take you to Brisbane Roma Station for connecting trains to travel further north, the Brisbane Central Station for access to the Brisbane City Centre or onto Brisbane International Airport and Brisbane Domestic Airport.
There are public buses going from Surfers Paradise to Nerang, though the best option would be to get on the Light Rail which travels up to Helensvale Train Station which is further north from Surfers Paradise.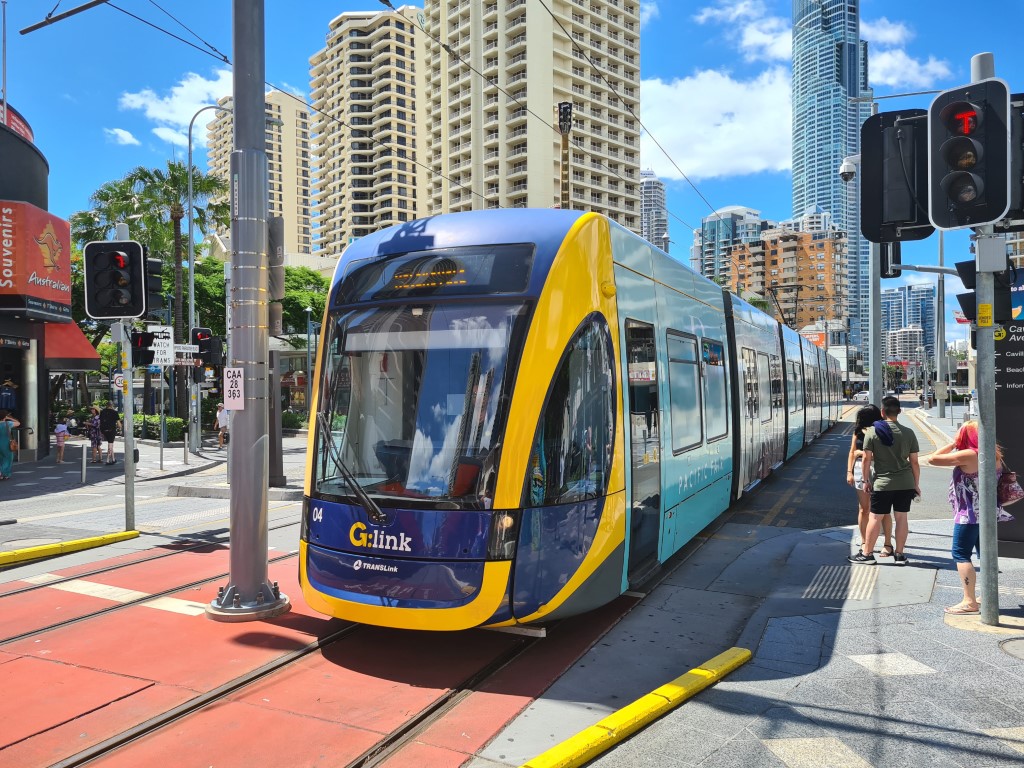 I was staying in Surfers Paradise very close to the Cavill Avenue Light Rail Train Station. From there to Helensvale Train Station took around 40 minutes and cost me $4.90. There is a Ticket Vending Machine on each Light Rail Station platform so easy to buy a ticket.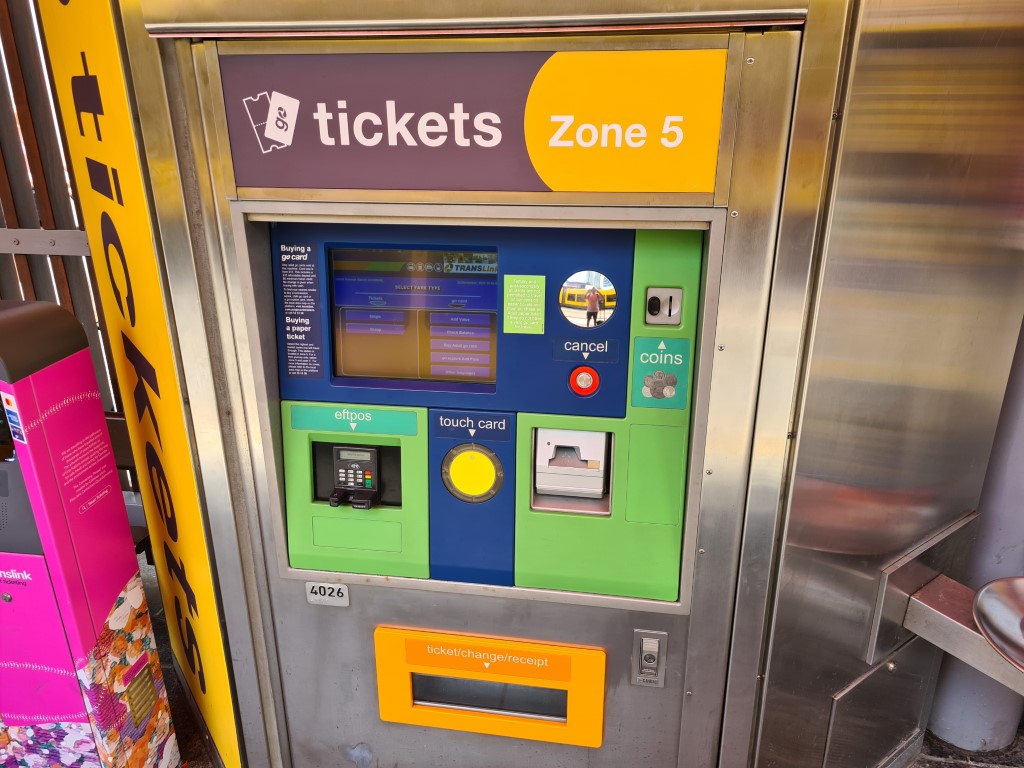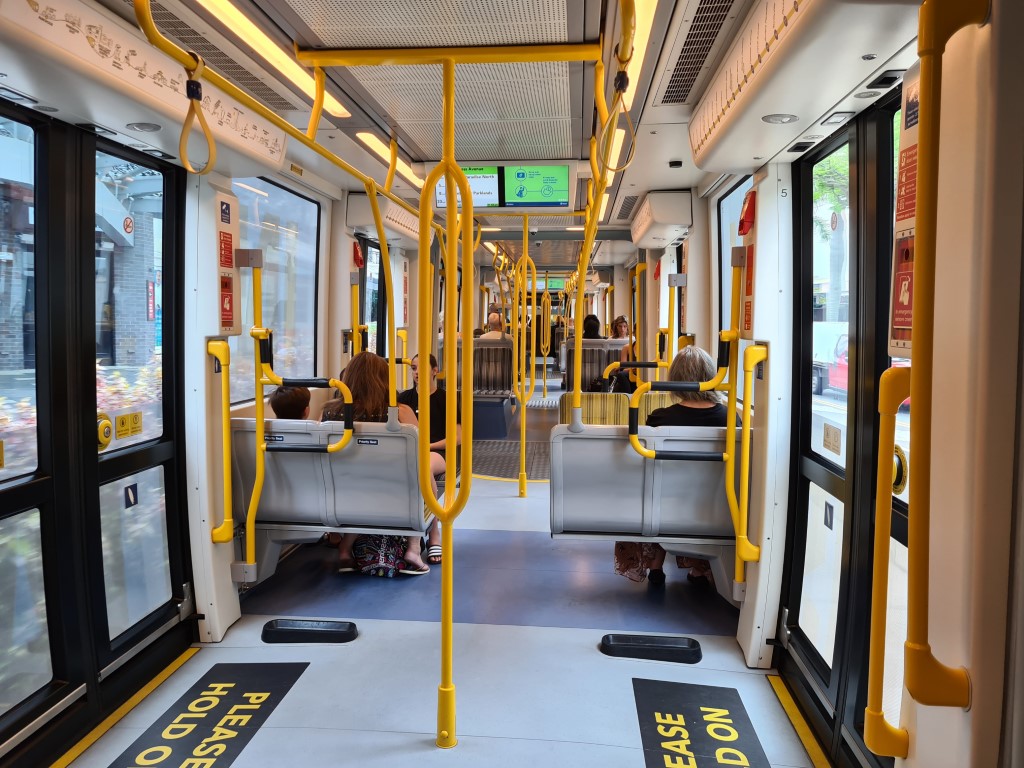 I had looked at getting an Uber from Surfers Paradise to Nerang Station but that was going to cost $58 as it was peak time. It probably would have been a bit less in a taxi but I had plenty of time so chose to catch the Light Rail.
The Helensvale Train Station is right next to the Light Rail Station so only takes a minute or so to get onto the train platform for the train heading to Brisbane.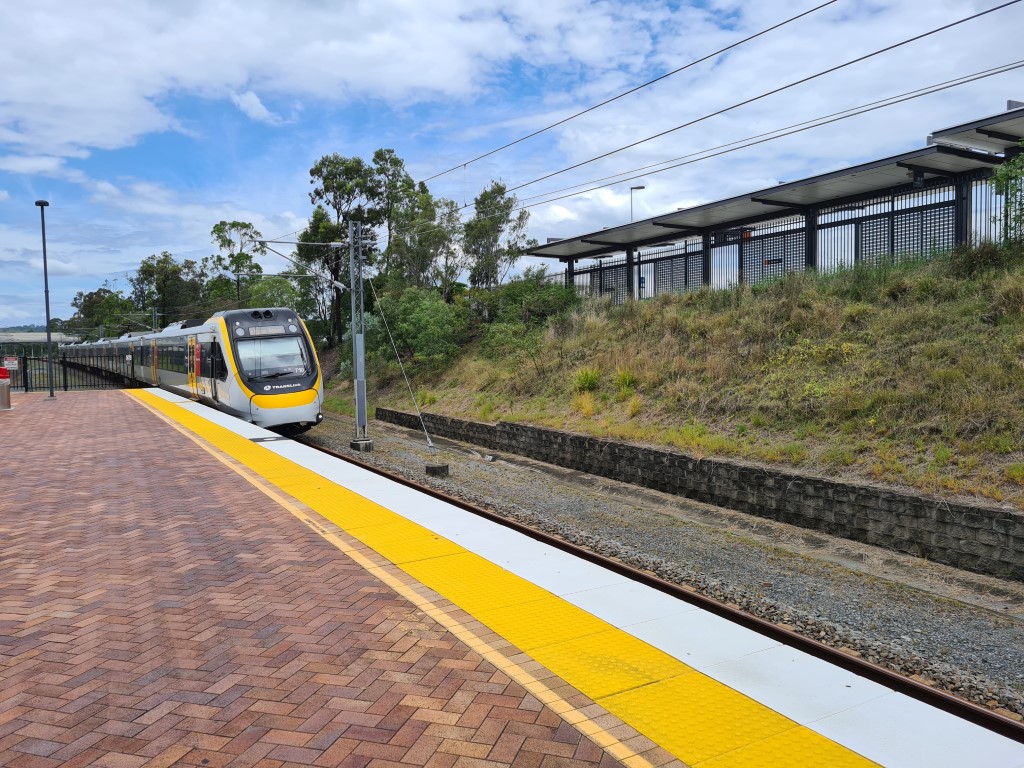 There are automated vending machines to buy a ticket for the train to Brisbane. The cost of the ticket from Helensvale to Brisbane cost $15.70. The trains come every 30 minutes throughout the day so you don't need to wait long for the next train. Once on-board the air-conditioned train, there is free WiFi Internet access available on the train. I got off at Brisbane Central Station which was just up from the hotel I was staying in the heart of Brisbane CBD.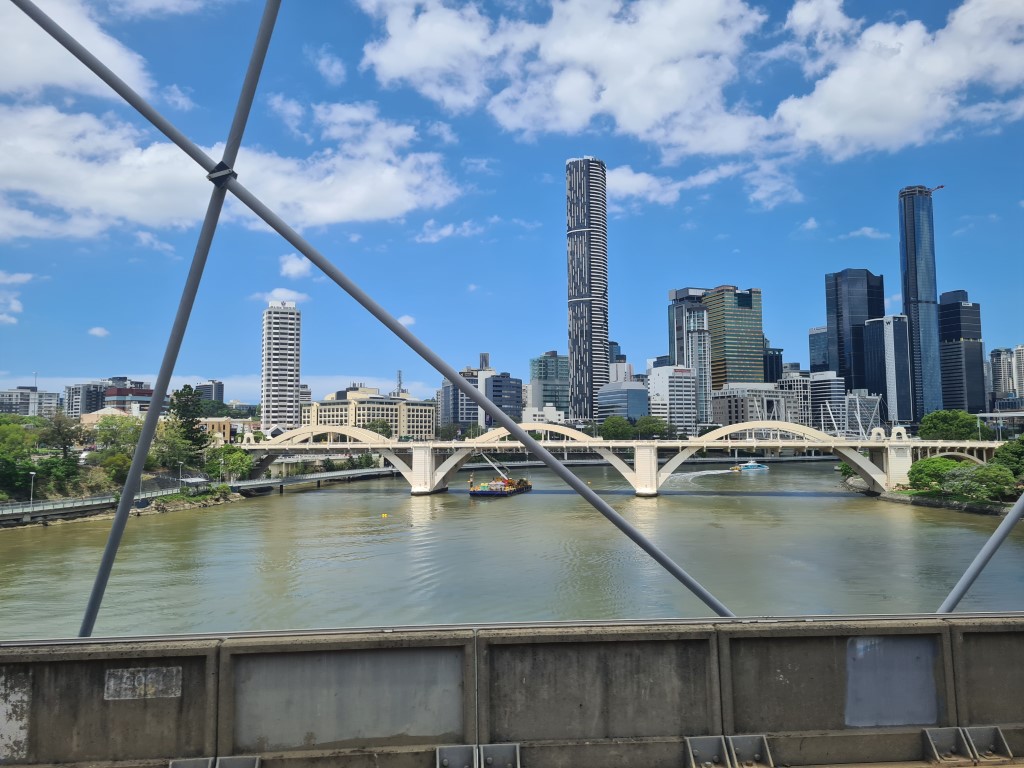 I suggest to sit on the right hand side of the train as you are arriving into Brisbane City. When you cross over the Brisbane River you can a great view down the river to the Brisbane Central Business District.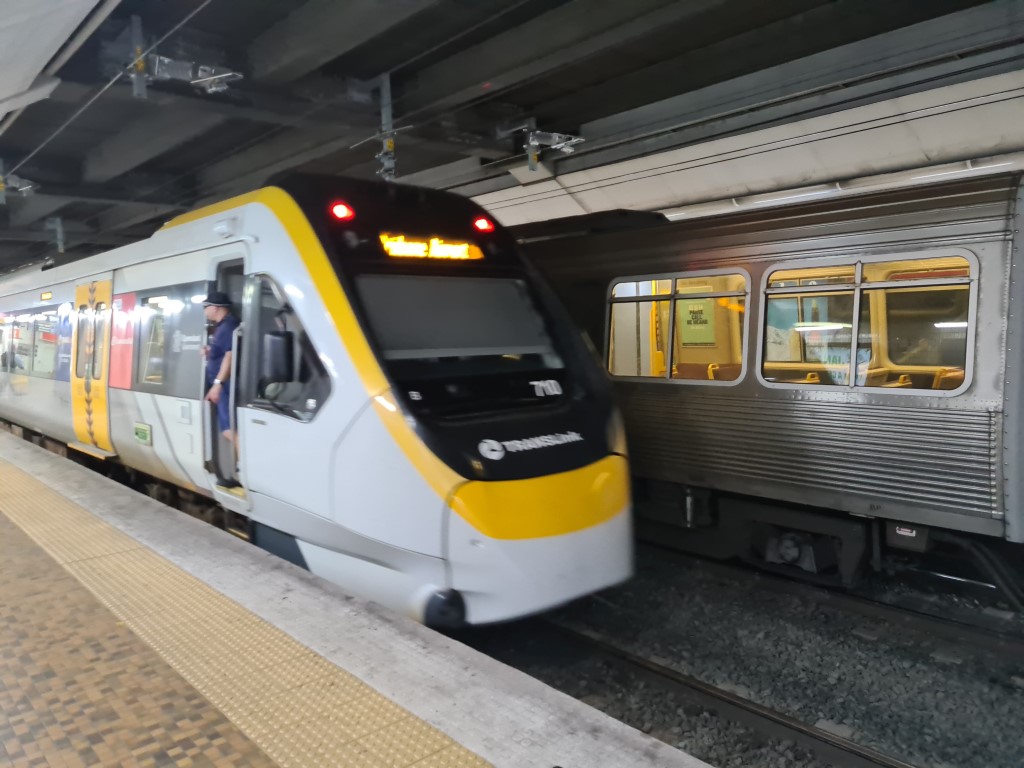 [do_widget id=wpp-61]