Bine Beer Bar – Beer and Food Fest on the Gold Coast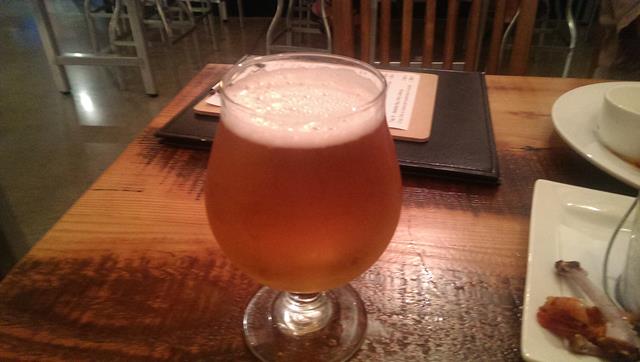 On the Gold Coast in Australia, you do not have to wait to October to have a beer fest. Every night of the week you can have your own beer fest at the Bine Beer Bar at Mermaid Beach, just 15 minutes drive south of Surfers Paradise.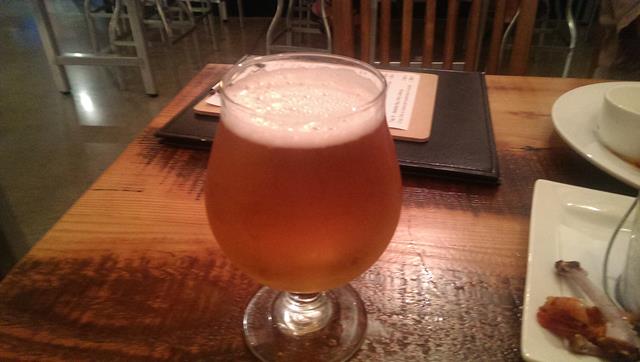 If you love beer and good food, then do yourself a favour and get down to the Bine Beer Bar at Mermaid Beach on the Gold Coast for an excellent dining and drinking experience.
Bine Beer Bar opened at the end of 2013 and quickly became a very popular restaurant / drinking hole on the Gold Coast. They specialise in craft beers with over 80 different beers available coming from all regions of the world including Australia, Belgium, Sweden, England, USA and France.
The type of craft beers include Lagers, Pilsners, Kolsch, Pale Ales, Pale Lagers, English, American and Indian Pales Ales, Golden Ales, Summer Ales, Saisons, wheat beers, white beers, amber ales, red ales, brown ales, scotch ales, porters, abbey beers, stouts, and even fruit beers. They even have a gluten free beer which comes from New South Wales. If you cannot find a type of beer that you like in this place then there is something wrong (with you)!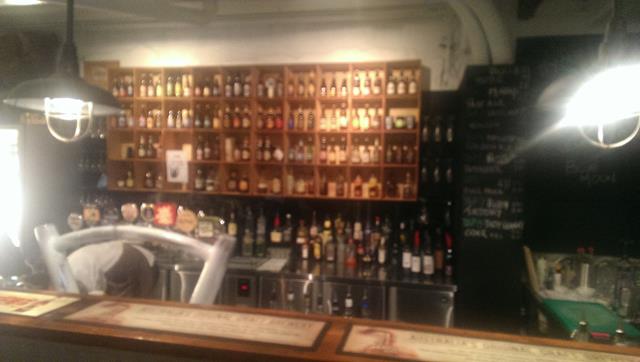 They have 8 different types of beers on tap. They change the tap beers regularly. They have a tasting paddle which gives you 3 small glasses of the different beers from the taps. You can try 3 then choose which beer you want to keep drinking. Or you can order another paddle and try another 3 different types.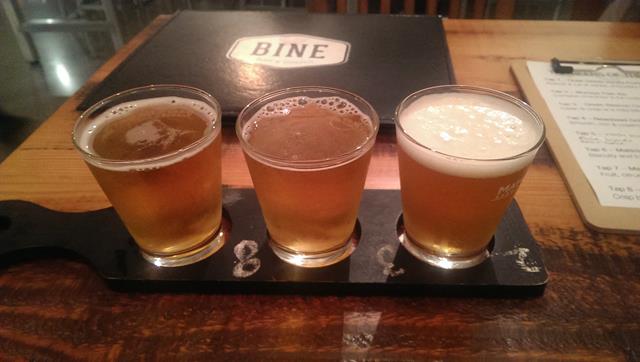 When it comes to the food menu, they have lots of good food that is perfect for knocking back some lovely beers. Part of the menu is a list of items which is perfect for sharing. Order a bunch of things like chicken, beef, lamb and prawn skewers, buffalo wings, beer battered chips (nice and thick and crunchy) or BBQ pork sliders. These are perfect for grazing. Rather than ordering a huge meal you can just order a plate of something, order a beer and then graze your way through the evening, ordering more food as you order your next beer.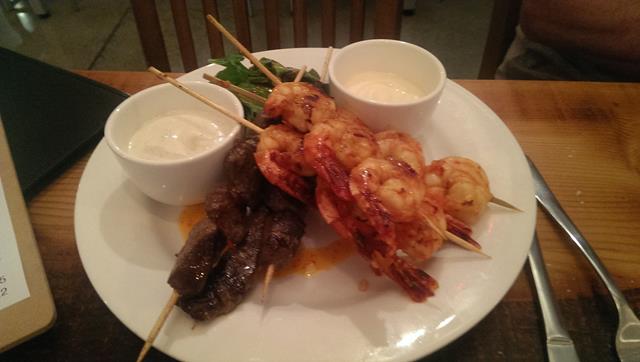 They also have full meals if you are selfish and don't like sharing! And I can understand why you wouldn't want to share some of these dishes which include Pork Knuckle, 1 kg fresh black mussels with white wine, butter and garlic, beer and honey glazed Chicken breast or a 250gram grain fed eye fillet steak.
The atmosphere at Bine Beer Bar is lively, especially Friday and Saturday nights. Whether you want to drop by for a quick beer or 2 or sit back, try all the beers and fill up on food, the Bine Beer Bar is the perfect venue.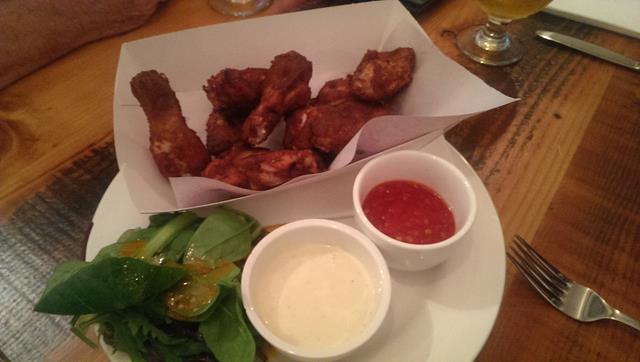 Check out the Bine Beer Bar website for a full list of the beers and their food menu.
Bine Beer Bar is located at
1/28 Chairlift Avenue
Mermaid Beach
Ph: (07) 5527 7412
Check out other Gold Coast Restaurant Reviews.