Buffet Breakfast at Grand Hyatt Hotel Jakarta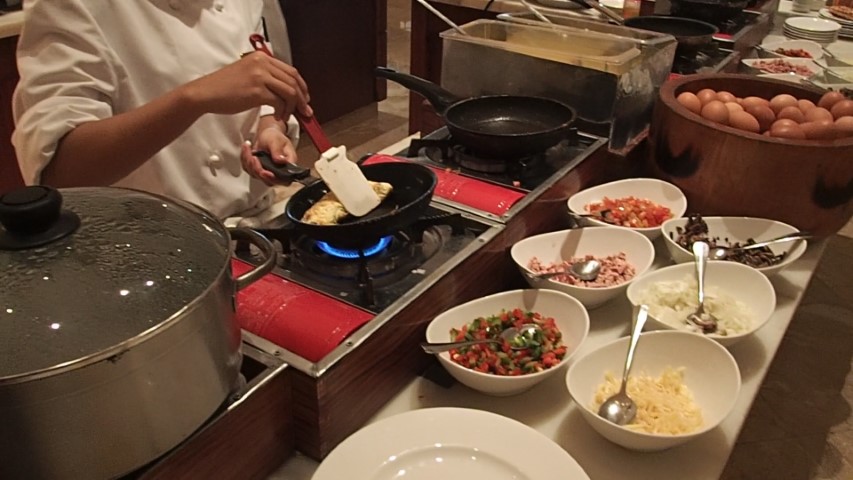 The buffet breakfast at the Grand Hyatt Hotel Jakarta is one of the best buffet breakfasts I have enjoyed at any hotels. I have stayed at the Grand Hyatt Hotel in Central Jakarta a few times and the buffet breakfast is one of the most delightful parts of the stay.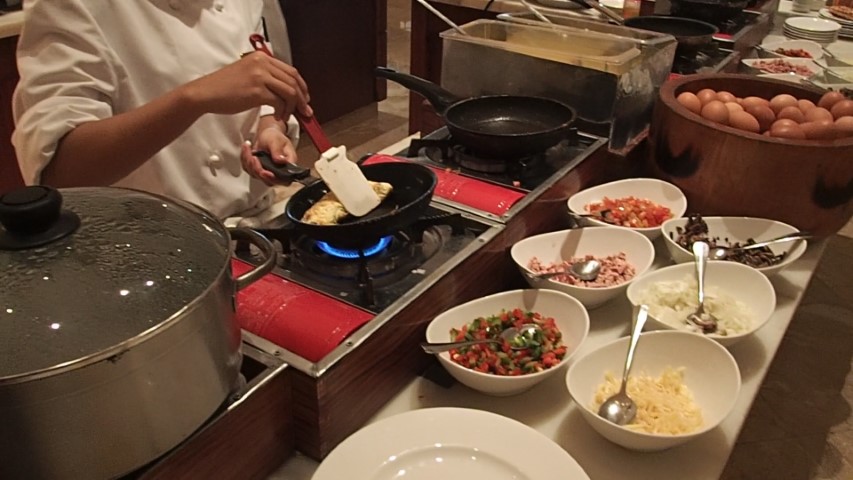 The buffet breakfast is served in the Grand Cafe located right next to the reception lobby. There are 6 food stations setup serving every type of food you could possibly want for breakfast.
There is a food station loaded up with a range of freshly baked breads, pastries, muffins and donuts.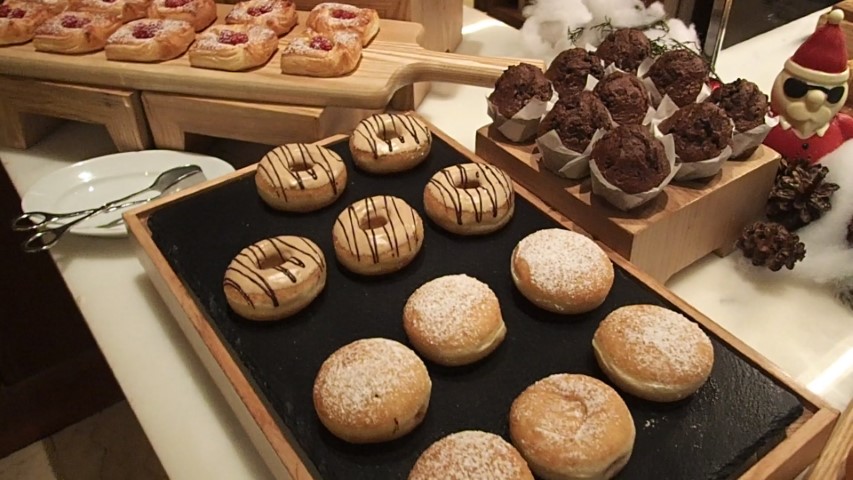 There is one food station serving a range of fresh tropical fruit.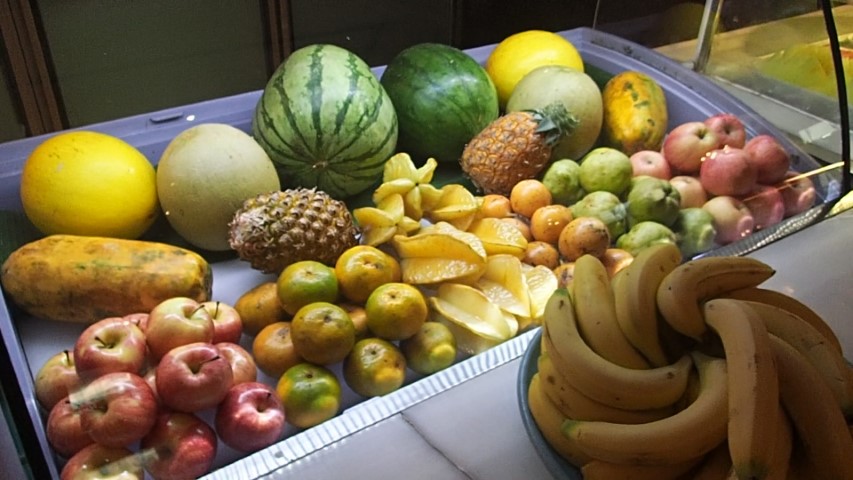 There is one food station serving slices of cold cut meats, fresh cheeses, salad, yoghurt, fruit compote, cereals and freshly squeezed fruit juices.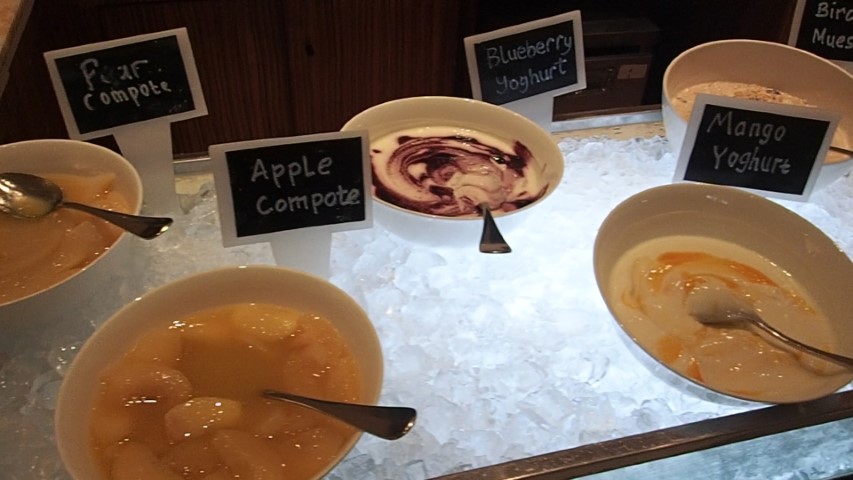 Another food station serving up a selection of hot meals including Indonesian and Asian dishes like Chicken with Szechuan sauce, fried noodles, Tofu with oyster sauce, sweet and sour fish, Tumis Kacang Panjang (Fried green beans), Tahu tempe bacem (fermented tofu), Ayam soto (chicken soup). There is also the Asian congee and a selection of steamed dumplings and Indonesian Bakso noodle soup.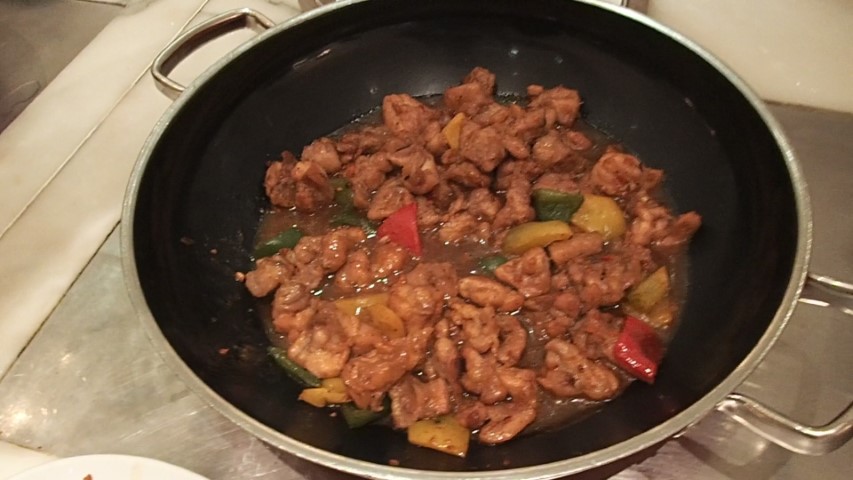 Also on the hot food section is all the western style breakfast foods like baked beans, sauteed mushrooms, grilled tomato, grilled chicken sausages. Now at first I was disappointed they didn't have bacon and pork sausages on display. I learned after my first visit to the Grand Hyatt Jakarta that they don't display the bacon and pork sausages as Indonesia is a Muslim country. A staff member told me that you can order the bacon and pork sausages separately (at no extra cost) and the chefs will cook them specifically for you.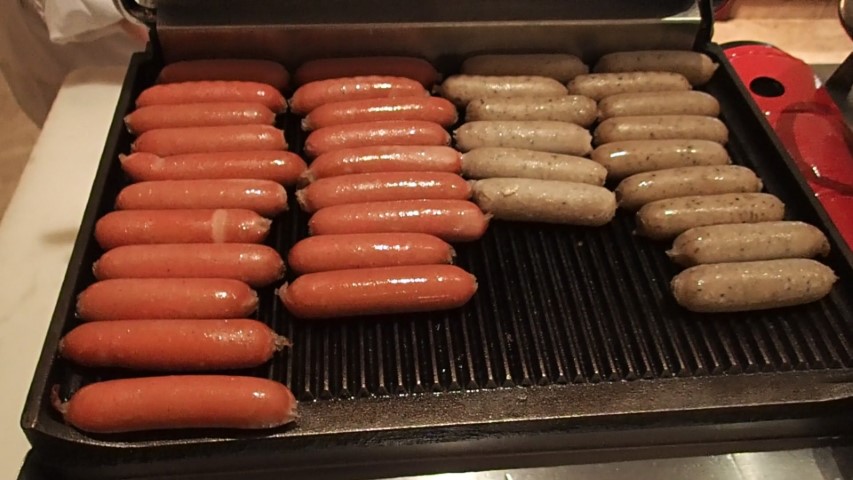 Ofcourse the last food station is the egg station where there are 2 chefs who will cook eggs for you any style you like – boiled, poached, scrambled or they prepare a delicious omelette with loads of different fillings. They also can cook up some fresh pancakes.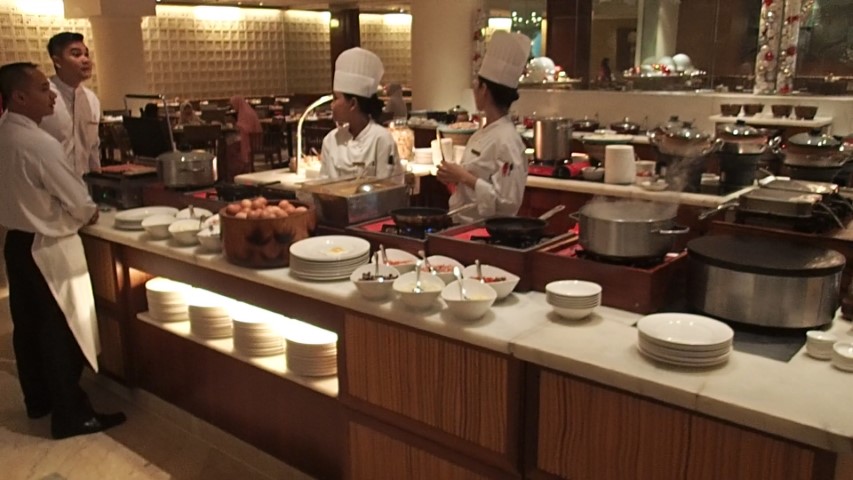 There is also a food station serving up a range of Indian food like Jeera pulao (fragrant rice), Onion masala curry, Aloo golbi (potato curry) and some paratha flatbread.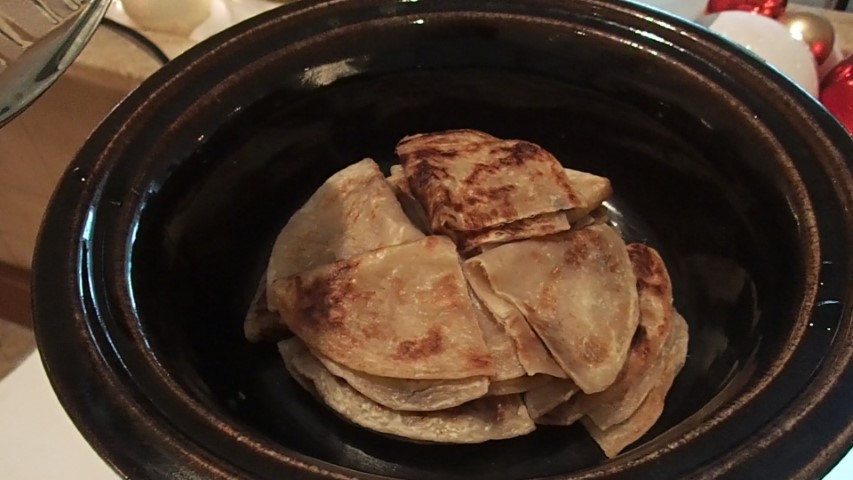 I can highly recommend the buffet breakfast at the Grand Hyatt Hotel. If you are staying there make sure you get the breakfast included in your room rate! You don't need to be staying at the Grand Hyatt to enjoy the buffet breakfast. The Grand Cafe buffet breakfast is available from 6am – 10.30am everyday. If you don't have the buffet breakfast included in your room price or you are just visiting for the breakfast, the price is Rp.250.000 ++.
See our video for the Buffet Breakfast at the Grand Hyatt Jakarta
Grand Hyatt Hotel
Jalan M. H. Thamrin Kav. 28-30
Central Jakarta
Website: https://jakarta.grand.hyatt.com
Check out the location of the Grand Hyatt Hotel Jakarta
[do_widget id=wpp-19]