Cafe with Water Views in Cairns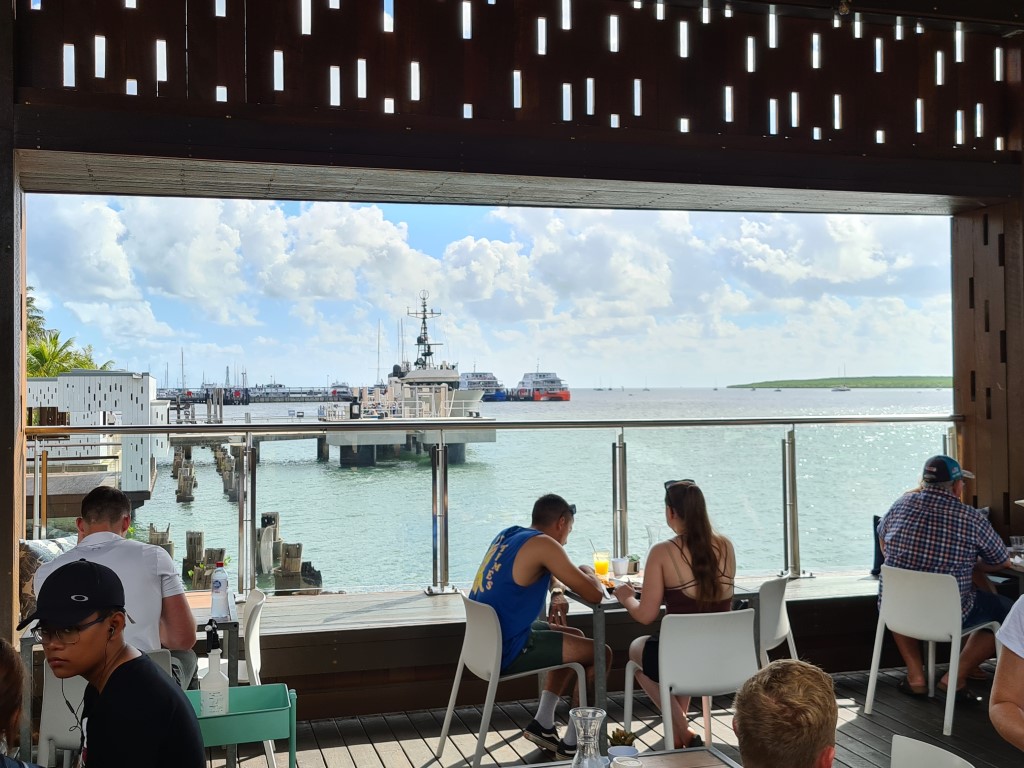 Wharf One Cafe is a lovely open aired cafe located right down on the Cairns Harbour / Waterfront, with great water views straight down to the Cairns Marina. Serving up your favourite breakfast meals and lunch time cafe food.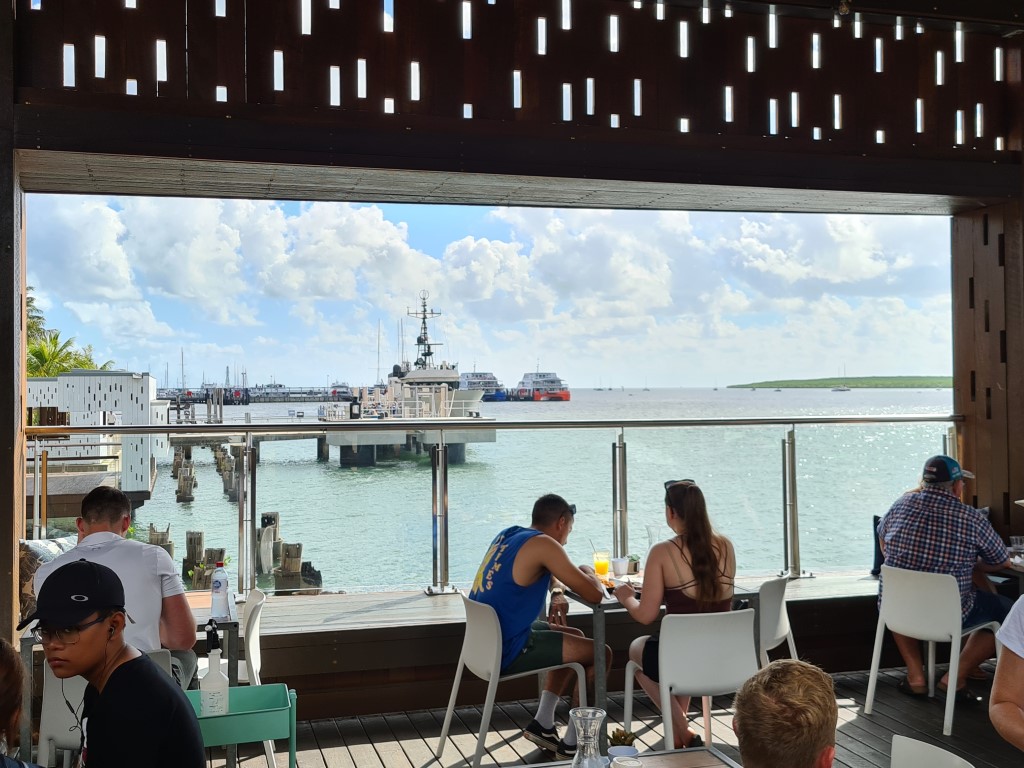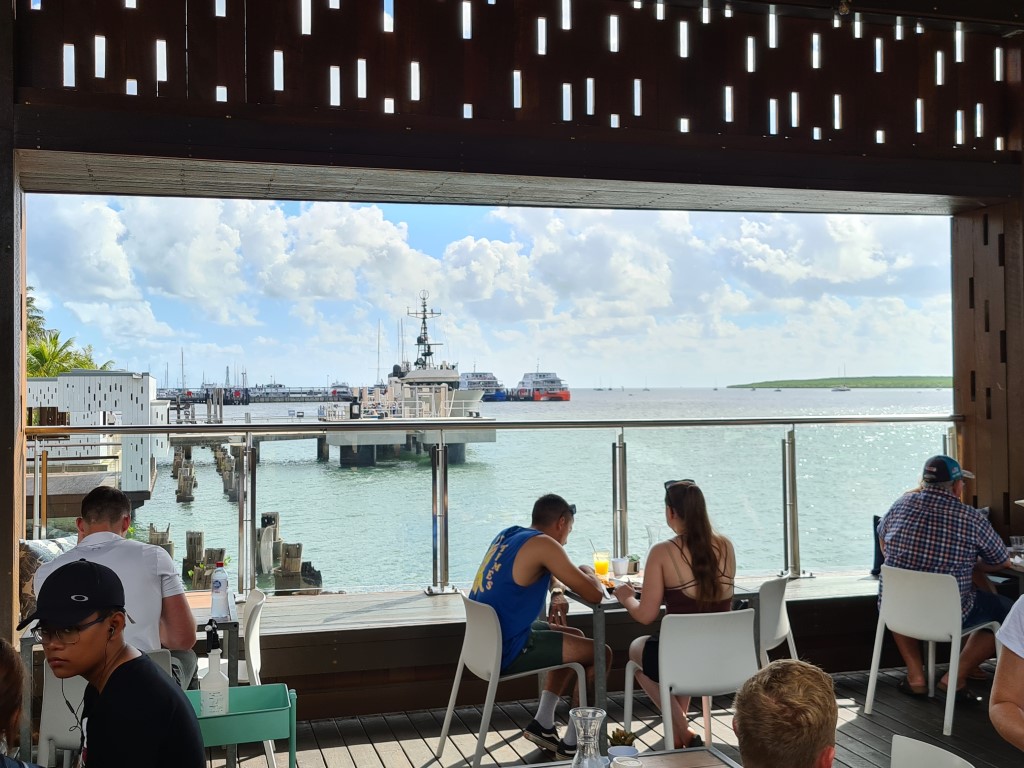 The breakfast menu at Wharf One Cafe includes all the classic breakfast meals including Banana and Date toast $8, Granola Bowl ($16), Avo on toast ($16), Eggs on Toast ($11) and a big tasty Brekky Burger ($21).
I went for the happy eggs on toast, you can chose your eggs any style, I went for poached eggs. And no breakfast is complete without a good quality coffee to go along with it.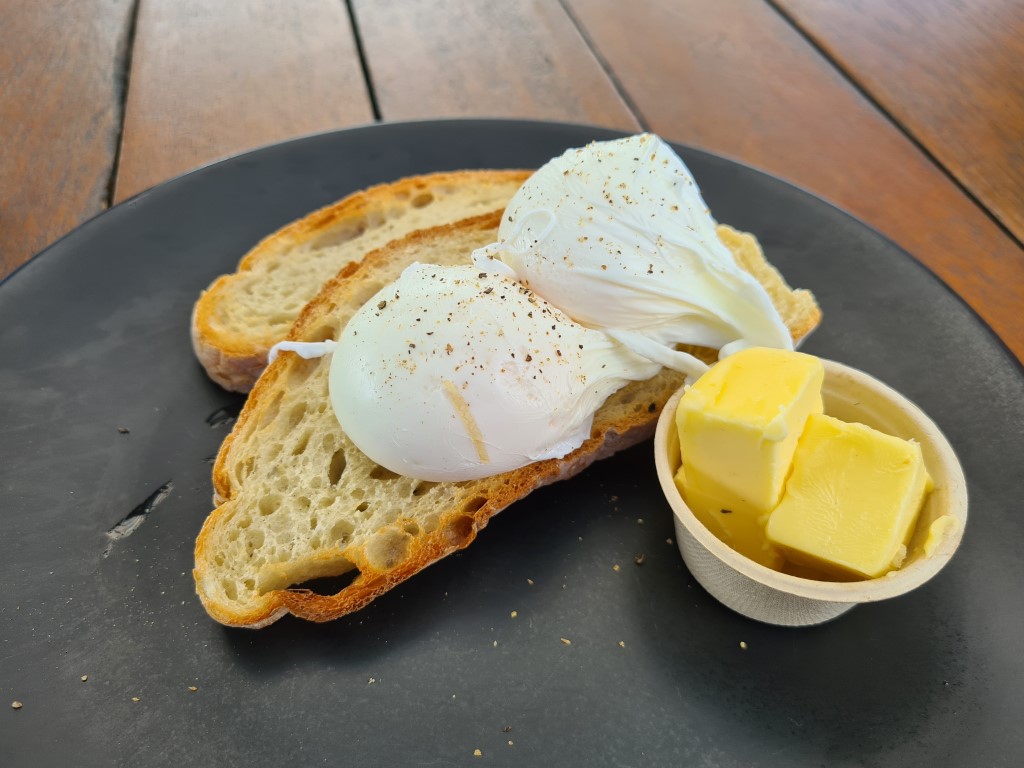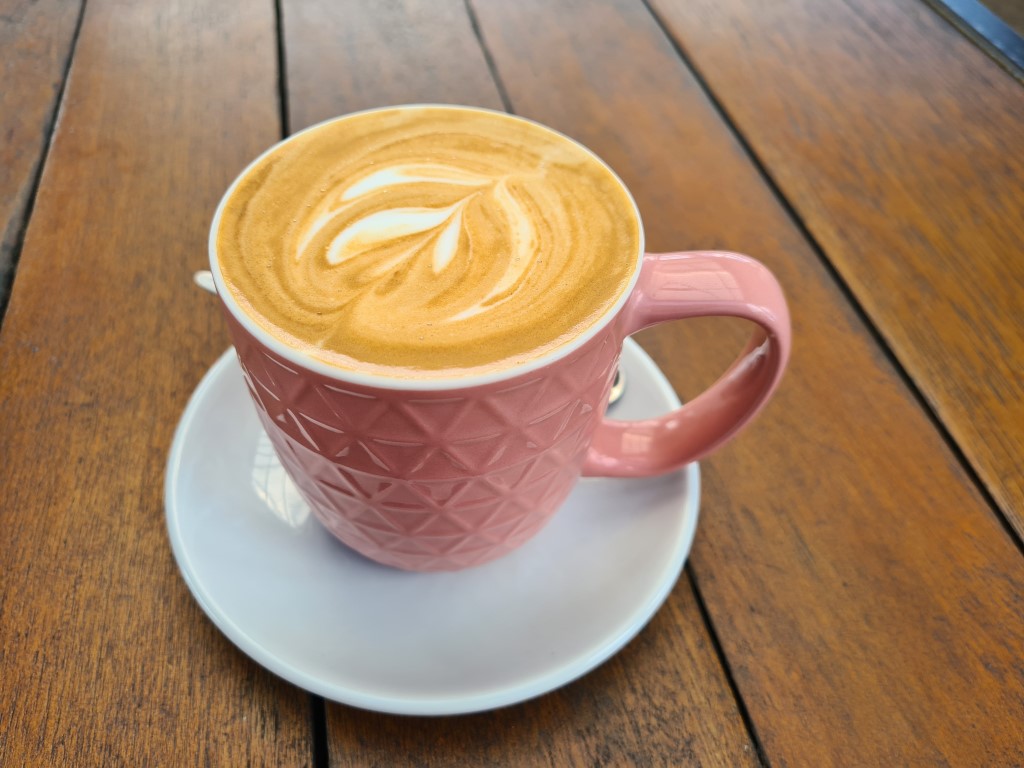 Lunch is served from 11.30am with a selection of sandwiches, wraps, fish and chips and burgers to choose from.
They also have a great selection of home made cakes and pastries on display in the cabinet at the front of the cafe.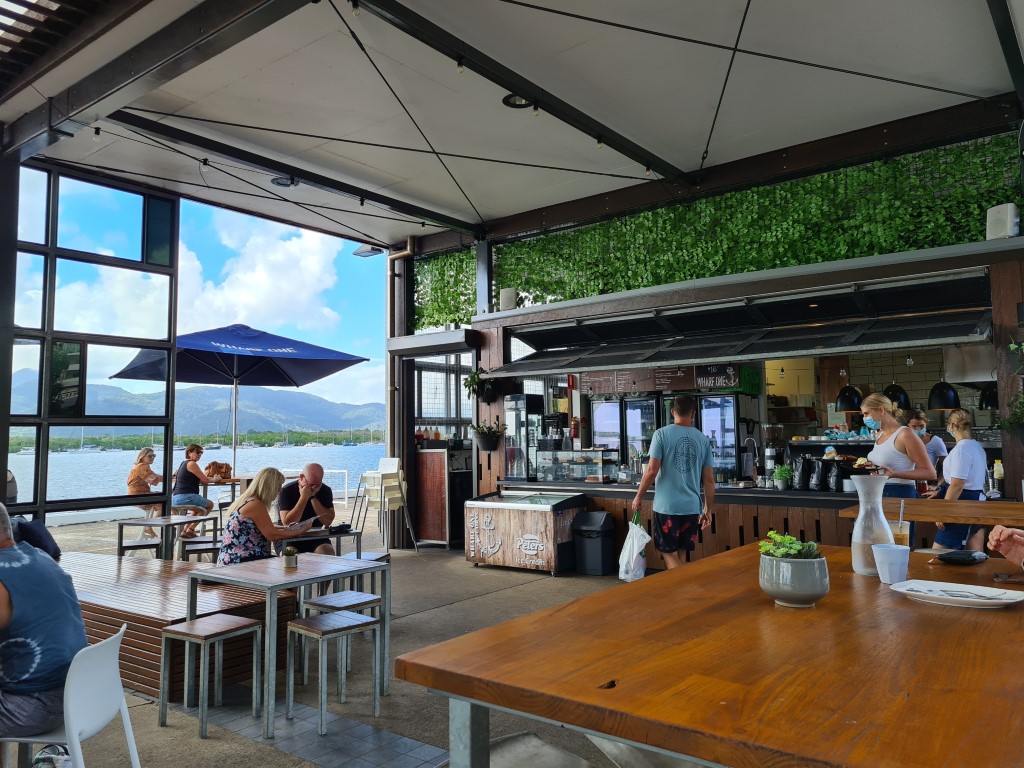 Wharf One Cafe
Wharf Street On Trinity Wharf
Cairns City
Ph: (07) 4031 4820
Website: https://wharfonecafe.com.au/
Open Monday – Thursday 7am – 2pm, Friday, Saturday and Sunday 7am – 3pm
Check out the location of Wharf One Cafe right on Cairns Waterfront