Great Burger at Waterfront Restaurant Bar Danang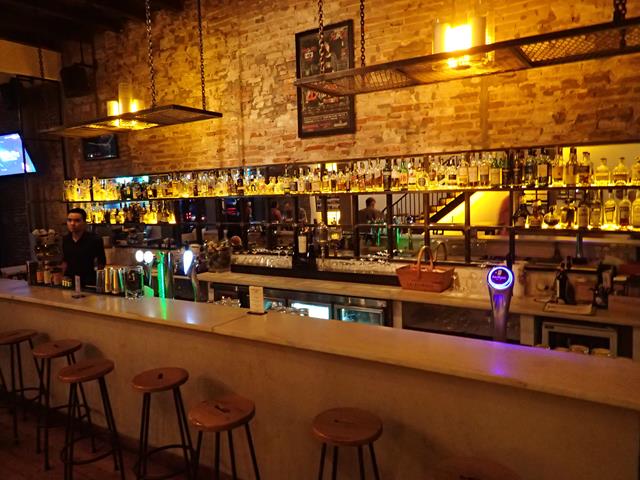 Waterfront Restaurant Bar is one of the trendiest bar / restaurants in Danang. Located on Bach Dang Street, directly across from the Han River, in the city centre of Danang.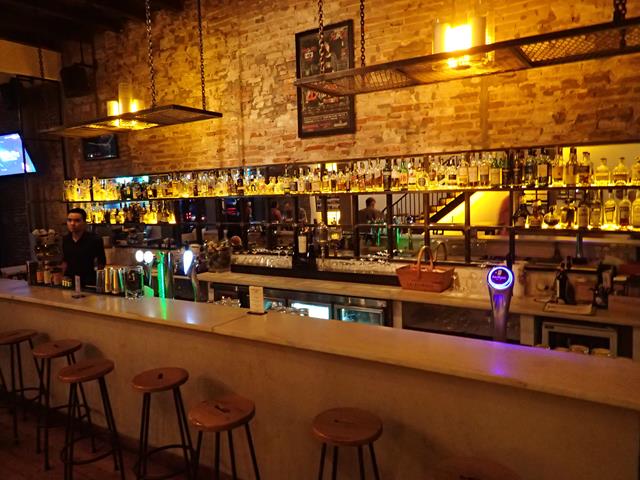 Waterfront Restaurant Bar has 2 levels, the bar area on the ground floor and the 2nd level dining area. It's not exactly waterfront as the busy Bach Dang street is between the bar and the river but there are nice views over the river if you can get a table at the front of the dining section on Level 2.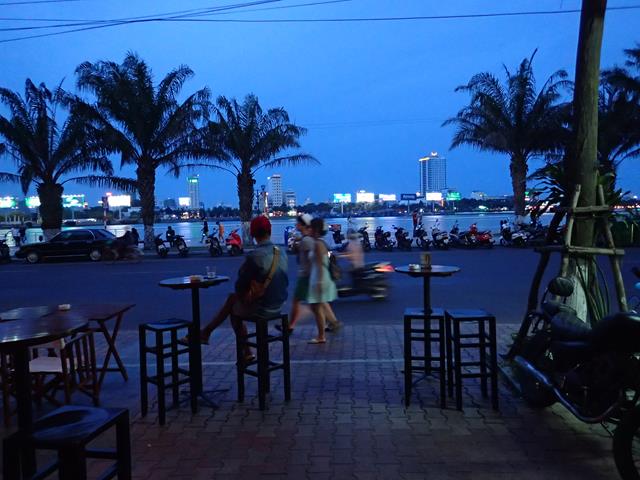 The food menu is an extensive selection of Asian cuisine (not just Vietnamese but a mix of Thai, Chinese and Viet food) like the Thai Green Curry (180,000 VND) as well as Western food like beef burgers (200,000 VND), Roasted Hen (300,000 VND), Glazed Salmon (330,000 VND), Braised Lamb Shanks imported from New Zealand (350,000 VND) and Beef Tenderloin (500,000 VND). They have daily specials and the menu changes regularly. They also have a good selection of delicious desserts including Chocolate Mousse Cake (120,000VND), Citrus Poached Peer (100,000VND) or the Home-made ice cream (60,000 VND).
I went in for a few cold beers and ended up having the Waterfront Deluxe Beef Burger with 200g Australian beef patty, Tomato Onion Jam, Bacon Aged Cheddar Cheese, Chilli Aoli, lettuce and a side serve of big chunky potato wedges. This was a very tasty burger indeed!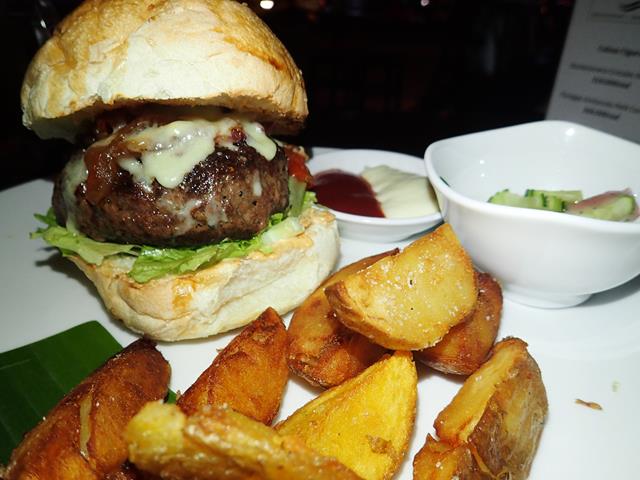 Waterfront Restaurant Bar
150-152 Đường Bạch Đằng
Danang
Ph: +84 511 3843 373
Website: http://waterfrontdanang.com/
Open 7 days a week from 9am – 11pm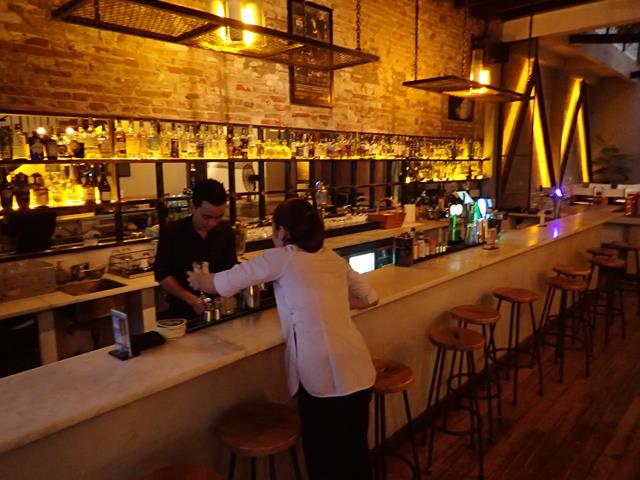 Check out the location of Waterfront Danang Restaurant and Bar
[do_widget id=wpp-18]