Pesce D'oro Trattoria Italian Restaurant Tokyo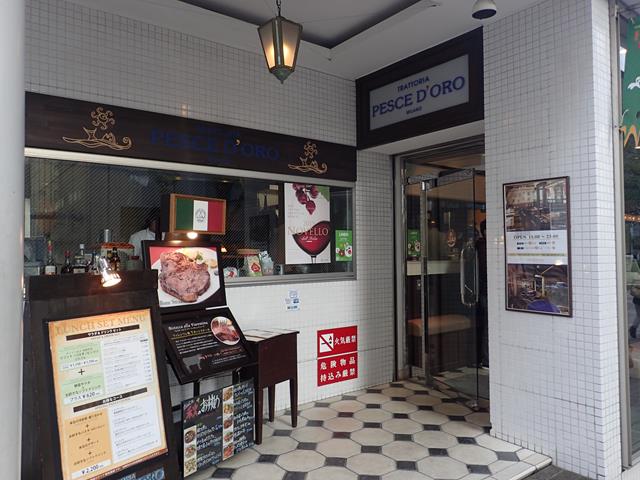 Pesce D'Oro Trattoria is a traditional Italian Restaurant in the heart of Shinjuku, located at the South end of Shinjuku Train Station. The restaurant's address is listed as Yoyogi Shibuya which is only a few minutes' walk from Shinjuku Train Station (at the southern end).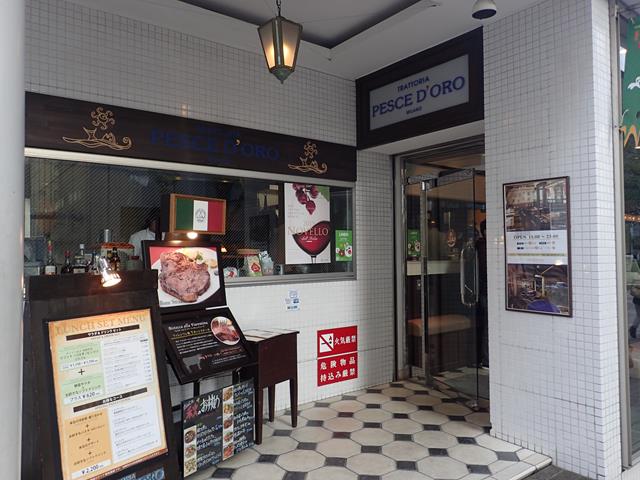 Pesce D'Oro means Golden Fish in Italian and a 'Trattoria' means an Italian style eating restaurant. The restaurant in Shinjuku has an indoor dining area and an outside courtyard which looks over the train lines going into Shinjuku station and across to Takashimaya Square Shopping Mall.
The restaurant serves up all the food you would expect from a good Italian restaurant – fresh pasta dishes, pizza and steaks and seafood. I went in for lunch with a friend and shared a yummy pizza with salami and some fresh seafood pasta.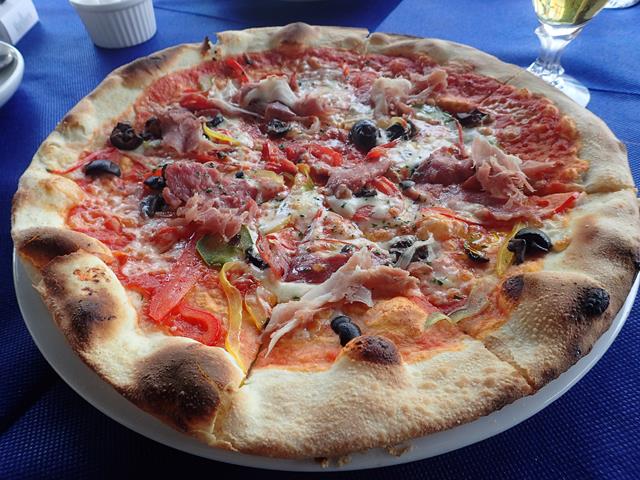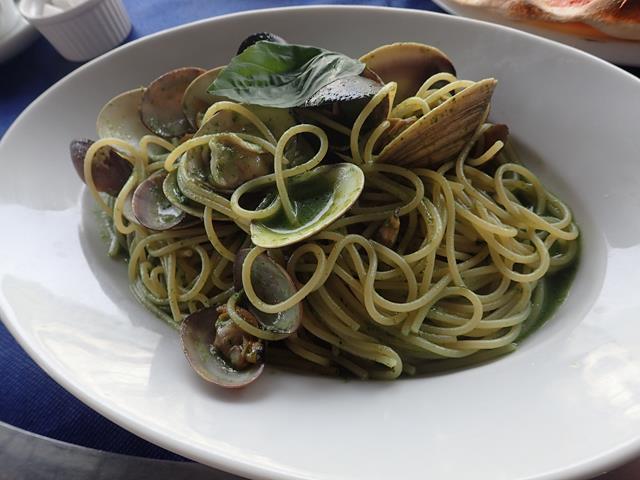 Pesce D'Oro Trattoria
2-2-1 Yoyogi
Shibuya 151-0053
Tokyo
Ph: (03) 3375 0510
Pesce D'oro also run more restaurants in Tokyo including in Shibuya, Odaiba and in Yokohama.
Website: http://www.giraud.co.jp/en/pesce-doro/index.html (English website)
Check on Google Maps the location of Pesce D'Oro Trattoria
Check out the most popular articles about Shinjuku Tokyo