Raj Mahal Indian Restaurant Ginza Tokyo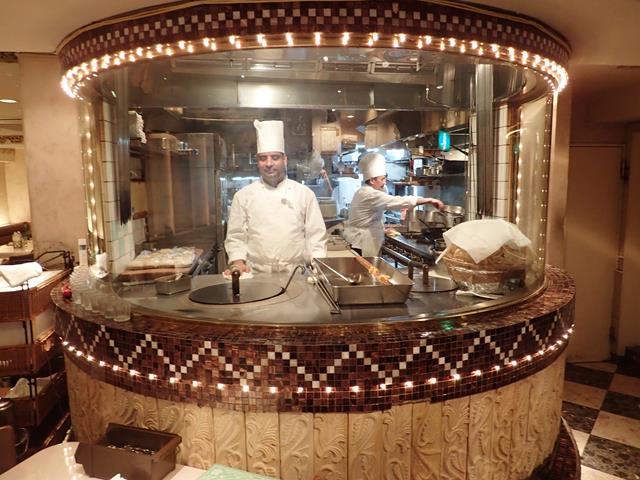 Raj Mahal Indian Restaurant is located in the main shopping district of Ginza Tokyo. A traditional Indian restaurant with a traditional Indian tandoor oven to cook up some delicious tandoori dishes and naan breads.
The kitchen at Raj Mahal has a glass window so you can look straight into the kitchen from the dining room so you can see that it is clean and you can see all the action from the chefs.
I went in for dinner mid week and had no problems getting a table. I enjoyed an entree of mixed tandoori which had tandoori chicken, tandoori fish and prawn and a delicious lamb sheekh kabab.
For the main meal I had an awesome chicken masala curry and same naan bread. Delicious and the prices of the food was very reasonable. A nice Indian restaurant in the heart of Ginza Tokyo.
Raj Mahal food is all Halal certified so no pork dishes. They serve Halal food though they still serve alcohol including the delicious Kingfisher Indian beer. They also do a good range of vegetarian dishes. Raj Mahal Indian Restaurant is around 5 minutes walk from Ginza subway station.
Raj Mahal Indian Restaurant
8-8-5 Ginza Chuo-ku
Tokyo
Ph: (03) 5568 8080
Open 7 days a week from 11.30am – 11pm
Check out the location of Raj Mahal Indian Restaurant Ginza Tokyo
[do_widget id=wpp-22]