Rydges Hotel Southbank Townsville – Hotel Review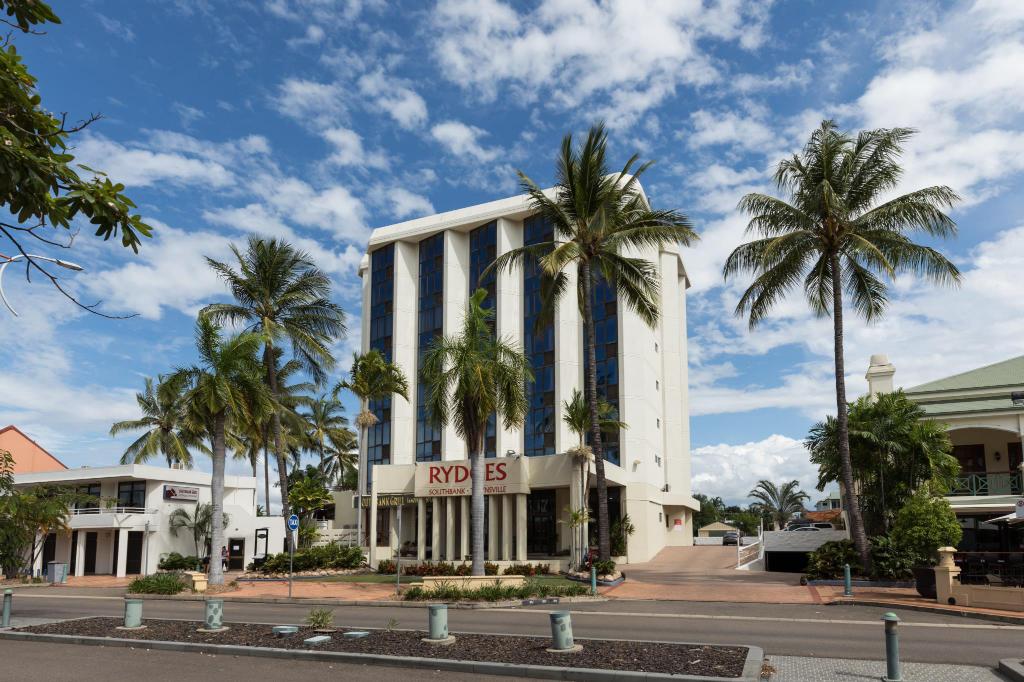 Rydges Southbank Townsville is a good quality 4 star hotel in South Townsville, just 5 minutes walk to the Townsville City Centre. I spent 4 nights at Rydges Southbank in December 2020 and sharing my review here for others to read and decide if they want to stay at this hotel. Overall I thought Rydges Southbank was a fine hotel, great location, comfortable rooms, nice hotel facilities. Read more below on the various aspects of the hotel. I had booked my stay via the Agoda Hotel booking site at a price of $120 per night, which was a bit cheaper than if I had booked direct with hotel.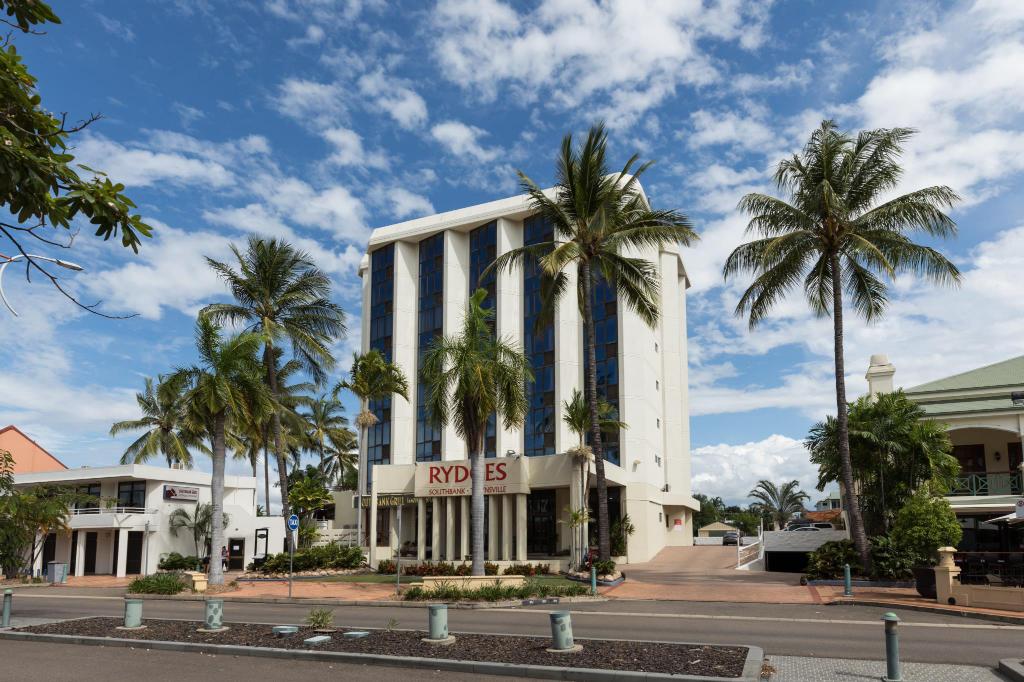 Tripatrek Score: 7.9/10
The Tripatrek score is an average of these 5 features of the Rydges Hotel Southbank:
Location: 9.5 / 10
Room Quality: 7 / 10
Hotels Facilities: 8 / 10
In-house Restaurant: 5 / 10
Restaurants near-by: 10 / 10
Location
I rate the location of Rydges Southbank a 9.5/10. Located in the trendy South Townsville / Southbank area which is only 5 minutes walk to the heart of the Townsville City Centre.
If you are visiting Townsville for a sporting event like the Rugby League, walking from Rydges Southbank to the North Queensland Stadium will take around 17 minutes (1.3km).
A taxi from Townsville Airport to/from the Rydges Southbank Hotel will cost around $24 and will take about 10 minutes.
Room Quality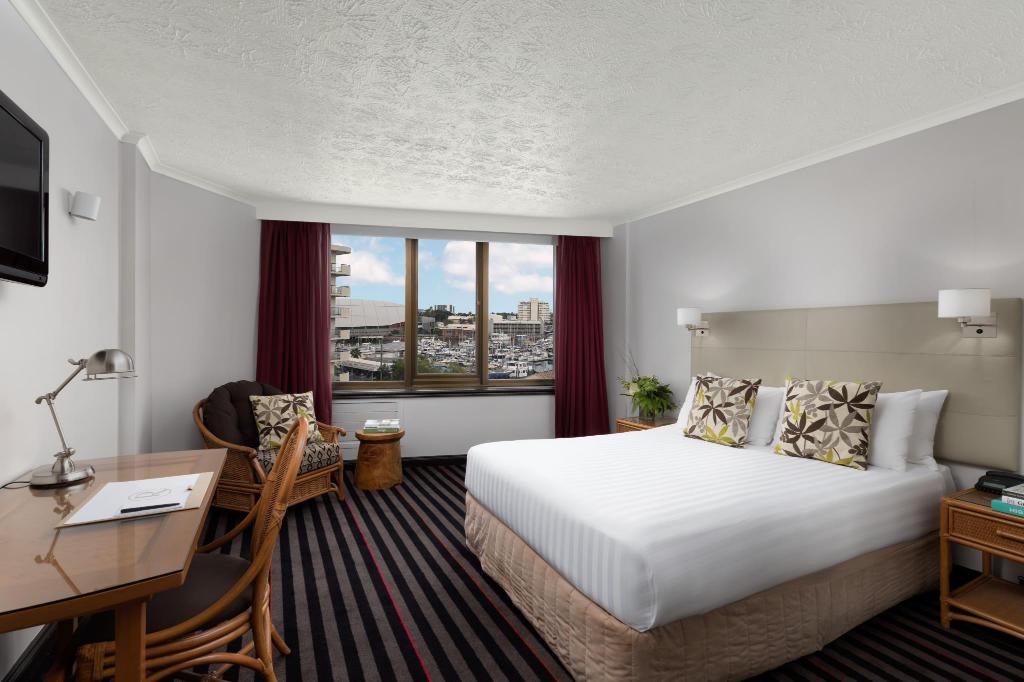 The rooms at Rydges Southbank are comfortable and clean. The rooms sizes are a bit small but what you should expect from a standard 4 star hotel. I found the bed very comfortable and got a good nights sleep. Overall I give the room quality a 7 / 10.
Bathroom was OK but starting to look a bit dated. Water pressure in the shower was fine.
Biggest downfall of the room at the Rydges, was the air-conditioning unit. The air-conditioning unit was a bit noisy and often made a very loud vibration sound (not all the time but often). When watching TV, if the air-con started with the vibration noise, I was not able to hear the TV. I had to turn off the air-con unit while watching TV and when I went to sleep. There was no way I could sleep with the air-con noise. I was able to cool the room down before I went to sleep, then turn off the air-con before I went to sleep.
Wi-Fi was a bit slow but I was able to do everything I needed to do including upload a 1Gb file to Youtube. At home this upload would take around 10 minutes. At the Rydges it took close to 30 minutes to upload.
Hotel Facilities
24 hour reception area.
Wi-Fi access in the rooms (a bit slow as mentioned above).
The highlight of the hotel facilities is the outdoor swimming pool with spa. There is a nice grass area with deck chairs to relax by the pool.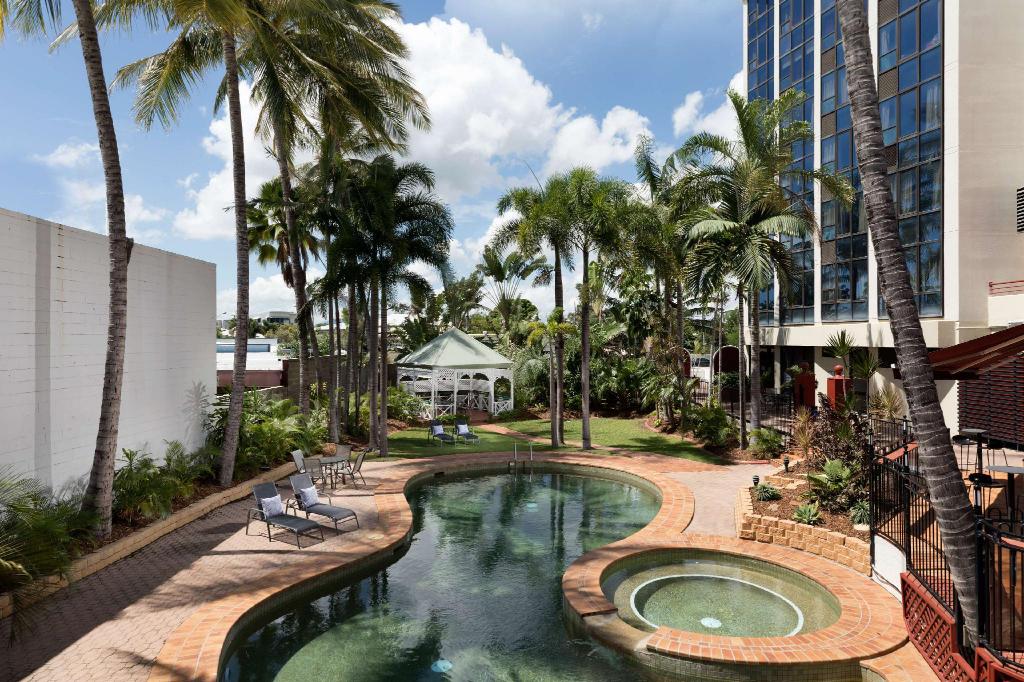 In-house Restaurant
Rydges Southbank does have 1 in-house restaurant but it was closed during my stay. I had the option to order breakfast to be delivered to my room but as I did not have breakfast included in my room rate, each morning I walked into the Townsville City Centre and had breakfast at the Coffee Club which is around 5 minutes walk away, right next to the Townsville Cowboys Rugby Leagues Club.
Restaurants Near-by
Rydges Southbank is located right in the heart of the Palmer Street Dining Precinct which I think is the best place to come for restaurants in Townsville. There are also plenty of restaurants located in the Townsville City centre, walking distance from the hotel but Palmer Street has a great selection of restaurants including Masala Indian Cuisine, Ribs and Rumps, Cactus Jack's Tex-Mex Bar and Grill, IMC Steak House and the Australian Hotel Bistro which serves up some great pub food and cheap lunch time specials.
Read more about the Restaurants in Palmer Street Precinct.
Rydges Hotel Southbank Townsville
23 Palmer Street
South Townsville QLD 4810
Website: Rydges Southbank Townsville
Agoda Online Bookings for Rydges Southbank Townsville
Check out the location of Rydges Southbank Townsville
[do_widget id=wpp-62]