Smoke House Meat Co Grill Restaurant Broadbeach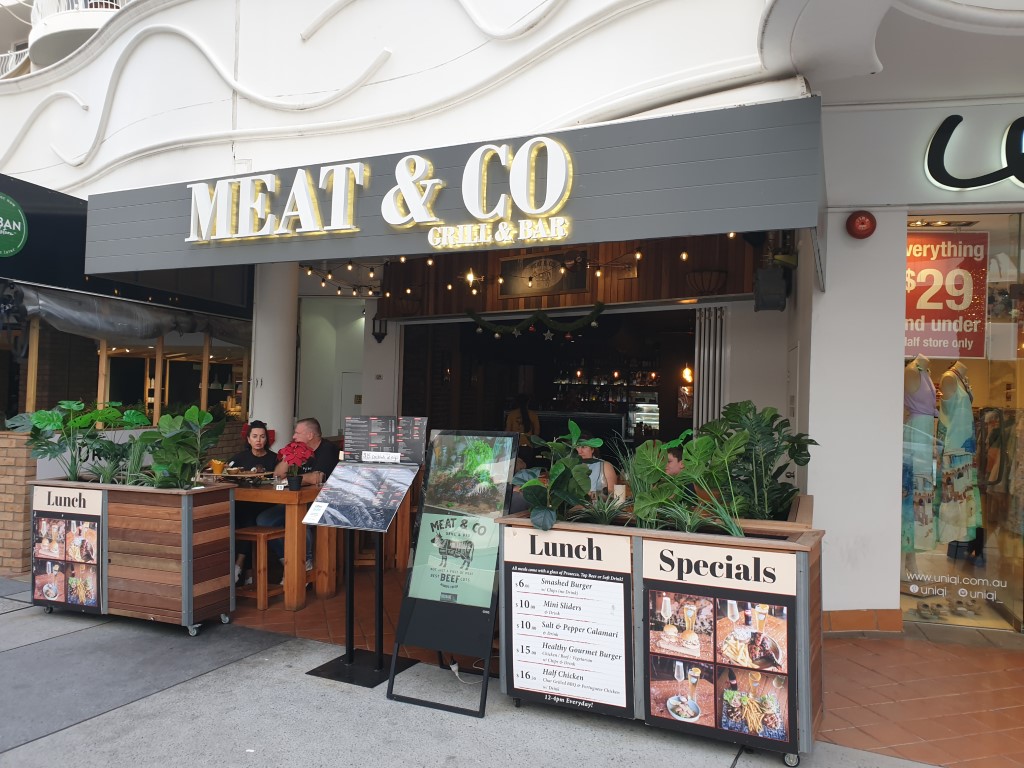 Leave your vegetarian / vegan girlfriend at home! This place is all about the MEAT! Smokehouse Meat and Co is an awesome meat restaurant located right in the heart of Broadbeach Gold Coast, on the busy dining district / Surf Parade.
This restaurant cares about good quality meat. They are so proud of the meat they have selected, all the cuts of meat are on display in a refrigerated cabinet within the restaurant so you can see the meat you are choosing.
2 of us went in for dinner to try their good quality meat. We had ordered 2 entrees to share which included their spicy buffalo wings ($15). Now these are not some pygmy chicken, but huge sized chicken wings with plenty of meat on the bones.
The 2nd entree we had was some tasty grilled Halloumi cheese brushetta. This was the grilled cheese topped with diced tomato and drizzled with balsamic vinegar.
For main meal we both went for the half Pork Ribs ($38.50) which is slow cooked on an open flame with their own secret basting sauce. The ribs came with fries and a very tasty coleslaw. These pork ribs were huge! Neither of us finished the ribs as there was so much meat on the bone. As it was slow cooked, the meat just fell off the bone. We got the remainder of the ribs we didn't finish to take home and enjoyed them next day for lunch. Bonus meal!
Smoke House Meat and Co Grill
Shop 4/90 Surf Parade
Broadbeach QLD 4218
Website: https://smokehousemeatcogrill.com/
Check out the location of Meat and Co Grill Restaurant in Broadbeach
[do_widget id=wpp-16]